Snow Buddy Turtle Protector
Regular price

$79.90 USD

Sale price

$39.90 USD

Unit price

per
Protect your hip, knees, and elbows while enjoying the fun of skiing or snowboarding with our turtle cushions! Not only are they designed in turtle shape - lovely and stylish, but they are also soft, thick and shock-proof, and comfortable to wear! Our turtle cushions are especially helpful for new beginners, as they help you overcome the fear of falling, which is the biggest obstacle if you want to master skiing/snowboarding!
What's included in the package
Specification

- Hip Protector S (for young kids 22-44lbs): 16.5"(42cm) X 11"(28cm)
- Hip Protector M (for elder kids 45-95lbs): 20.5"(52cm) X 15"(38cm)
- Hip Protector L (for people 95-220lbs): 23.6"(60cm) X 17"(44cm)
- Huge turtle: 33.5"/85cm length, ~4.5 lbs
- Giant turtle: 47.2"/120cm length, ~10 lbs
- Everyday life turtle: 43.3"/110cm length
Free Shipping

Free worldwide tracked shipping for orders over $19.

Shipping time varies by location. These are our estimates:

- US, Canada, Europe, Australia, New Zealand, Asia: 8-15 business days

- Central & South America: 10-20 business days

- Africa: 15-30 business days

Order fulfillment: 2-3 business days
30-Day Money Back Guarantee

We are certain you'll love our product as much as we do. But if for any reason you're not completely satisfied, just let us know and we'll make it right!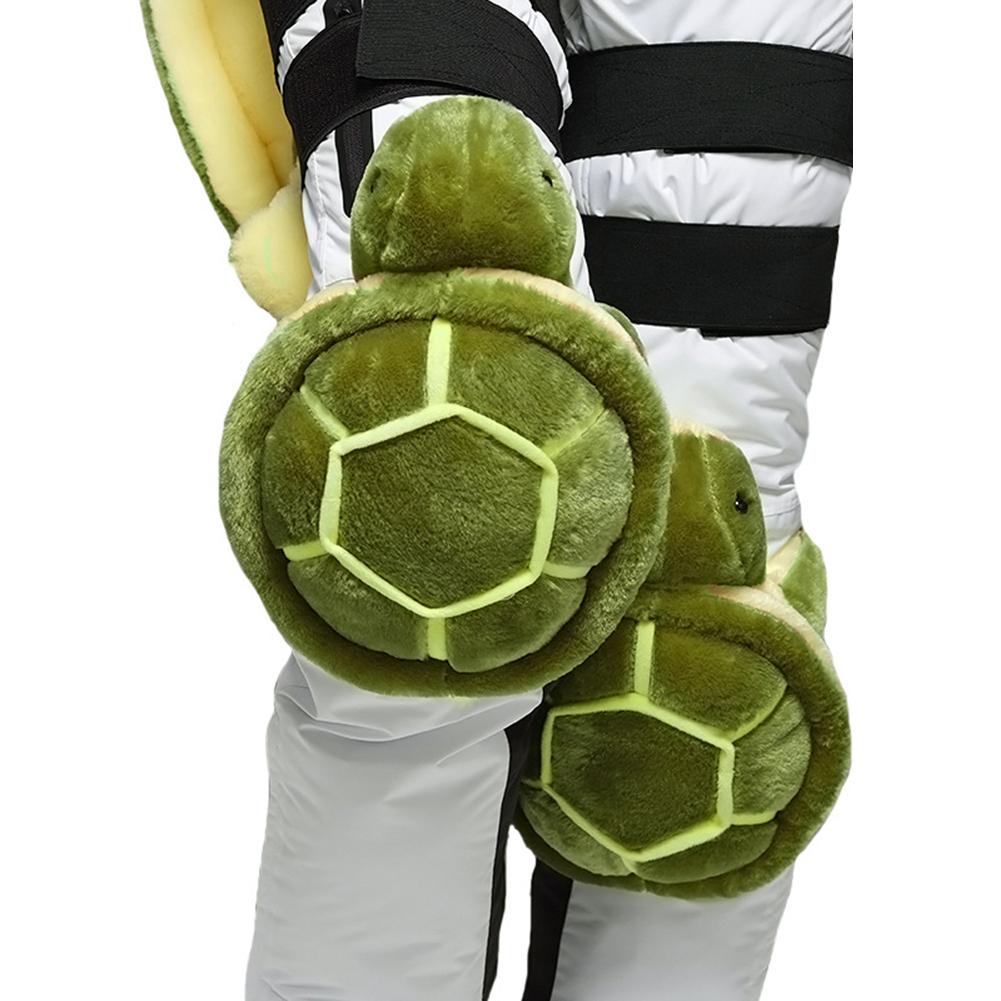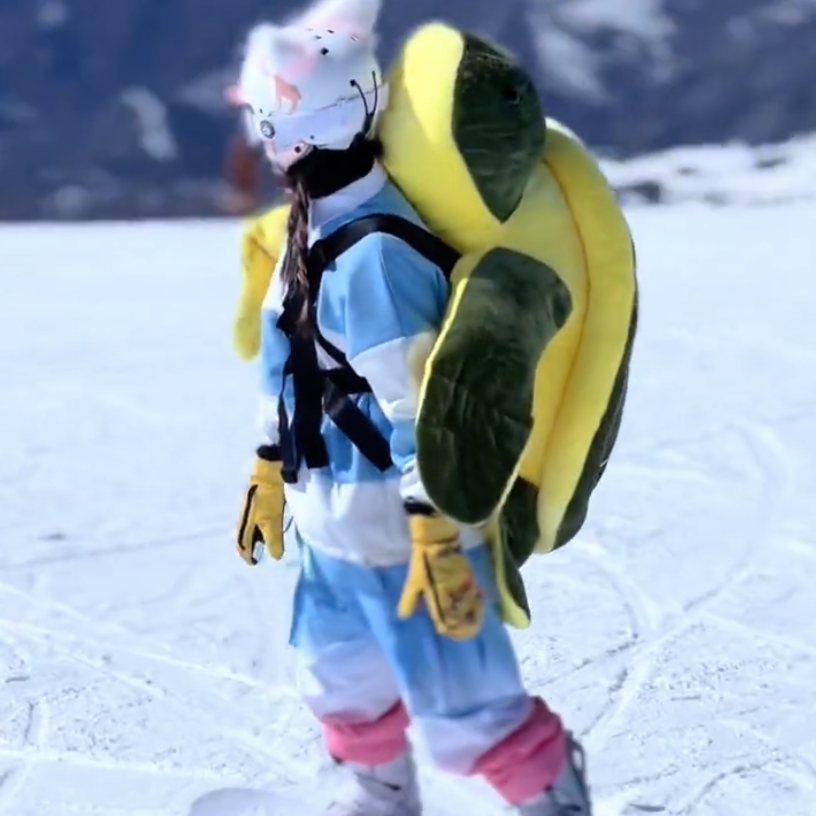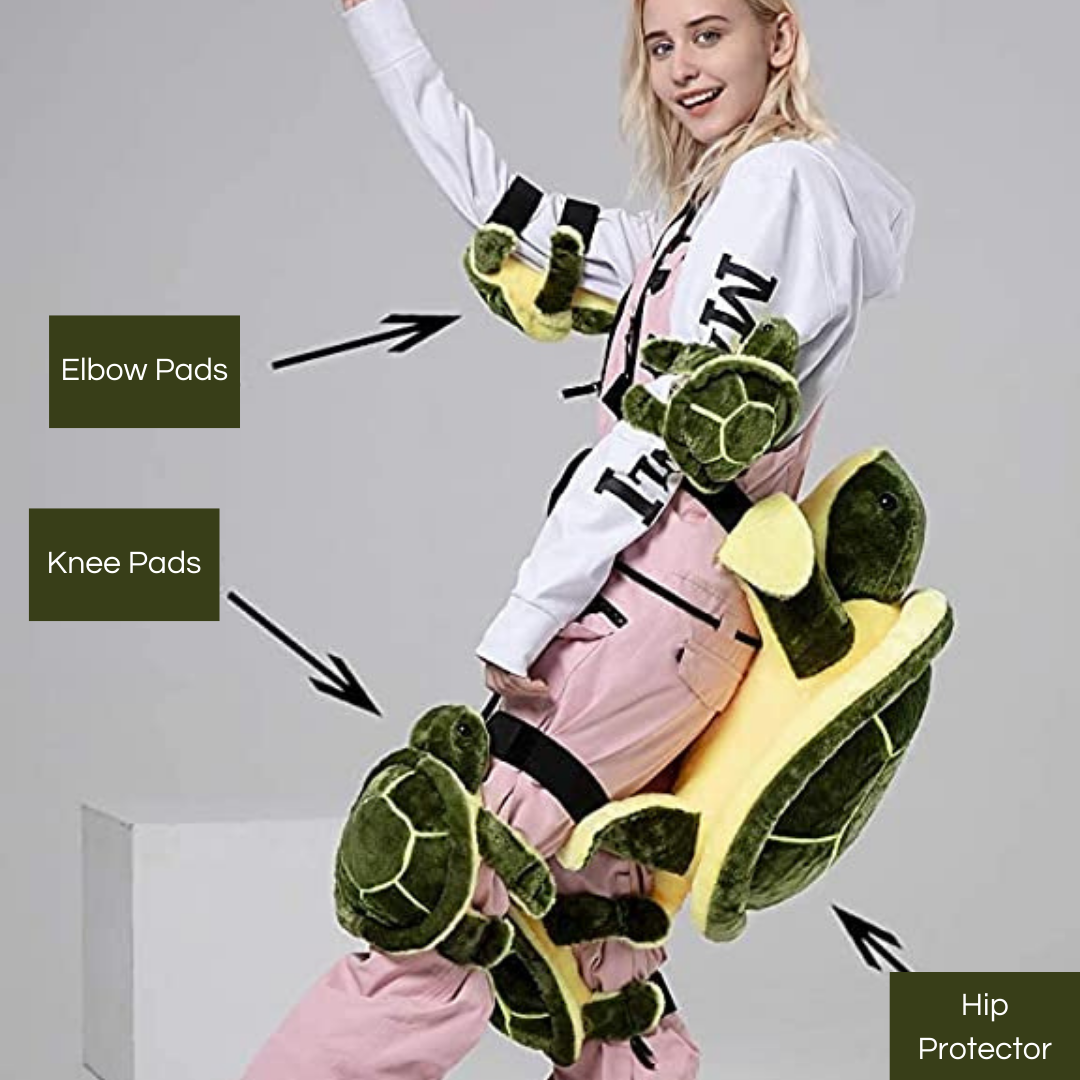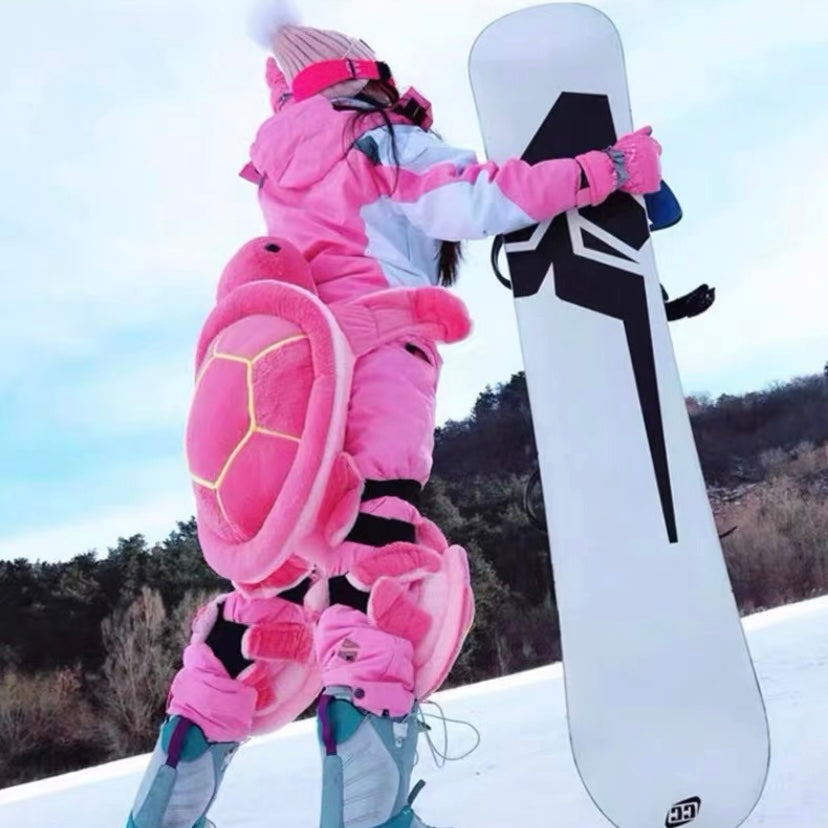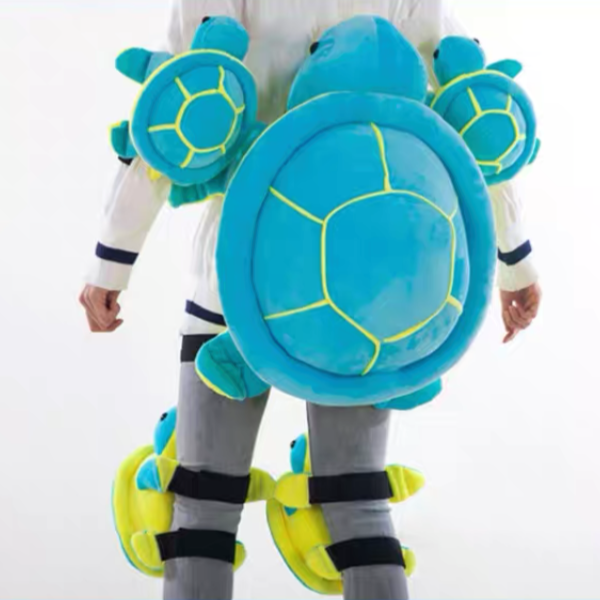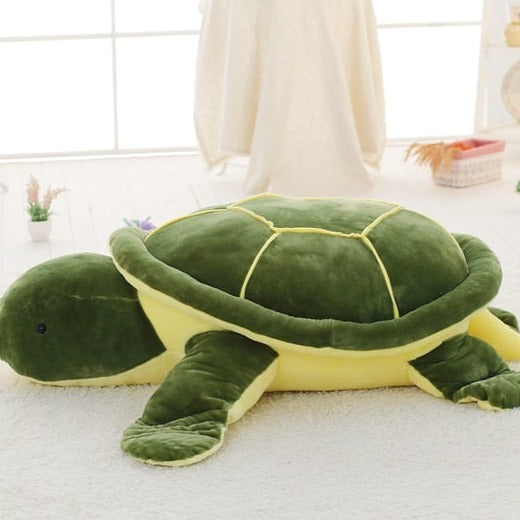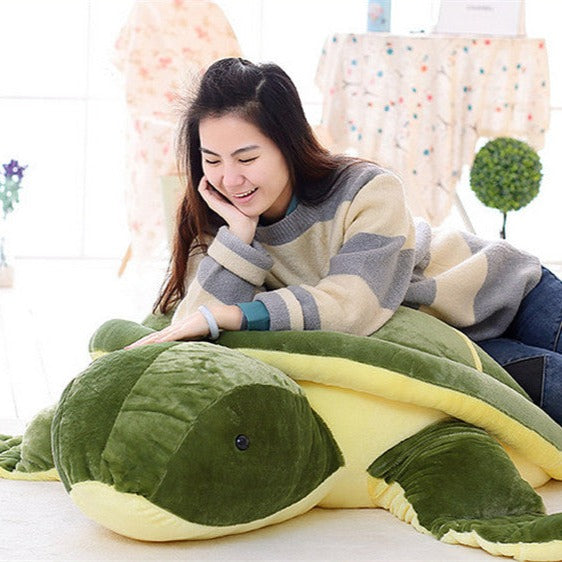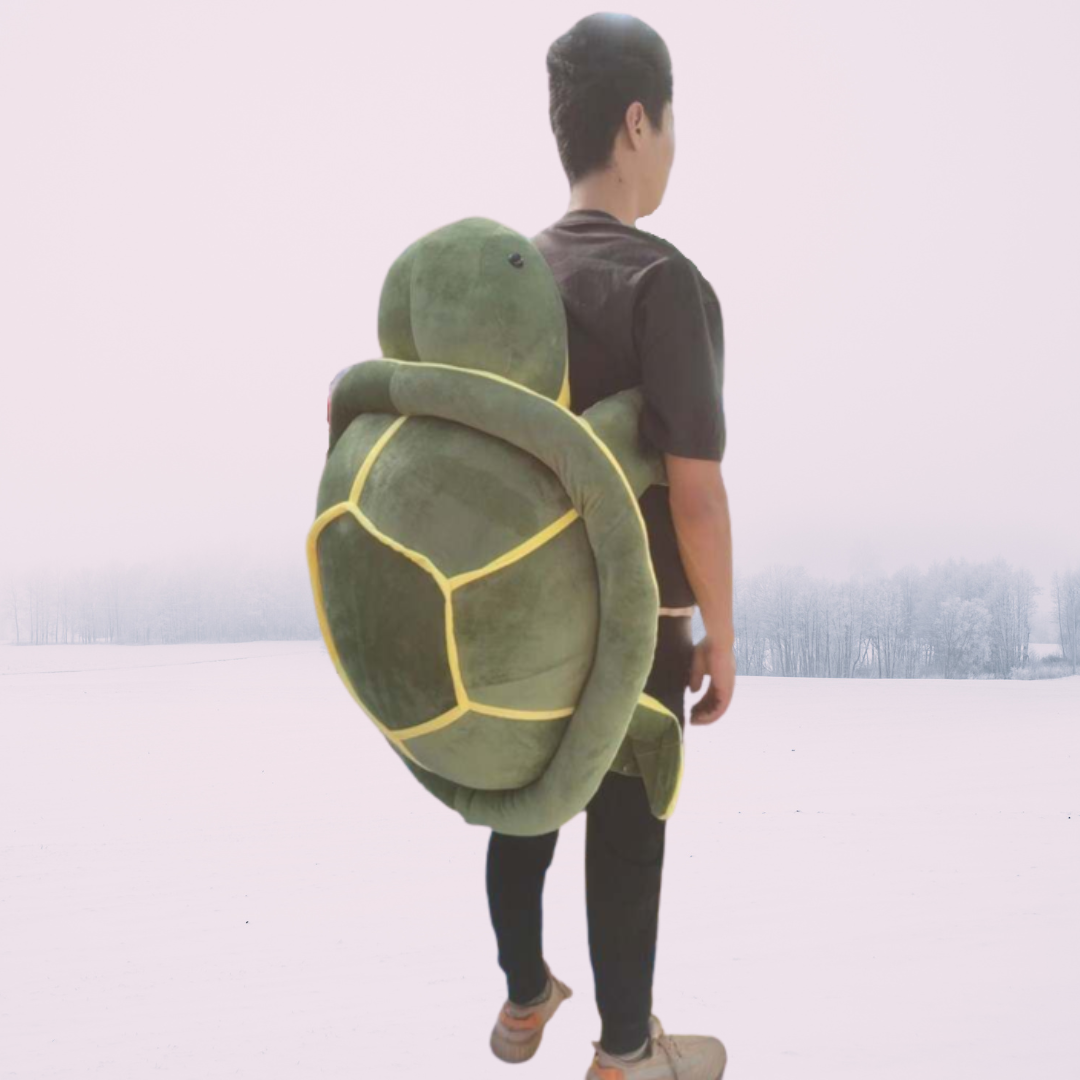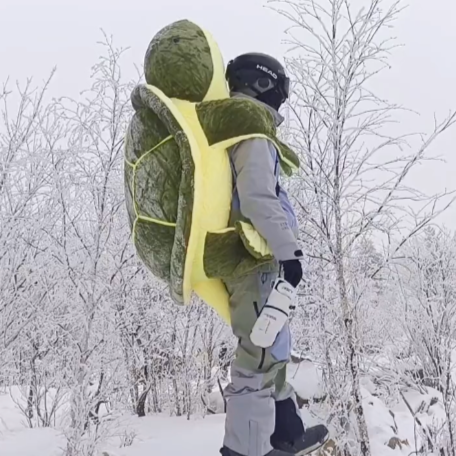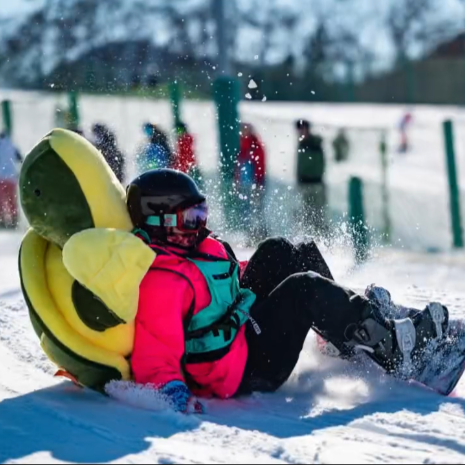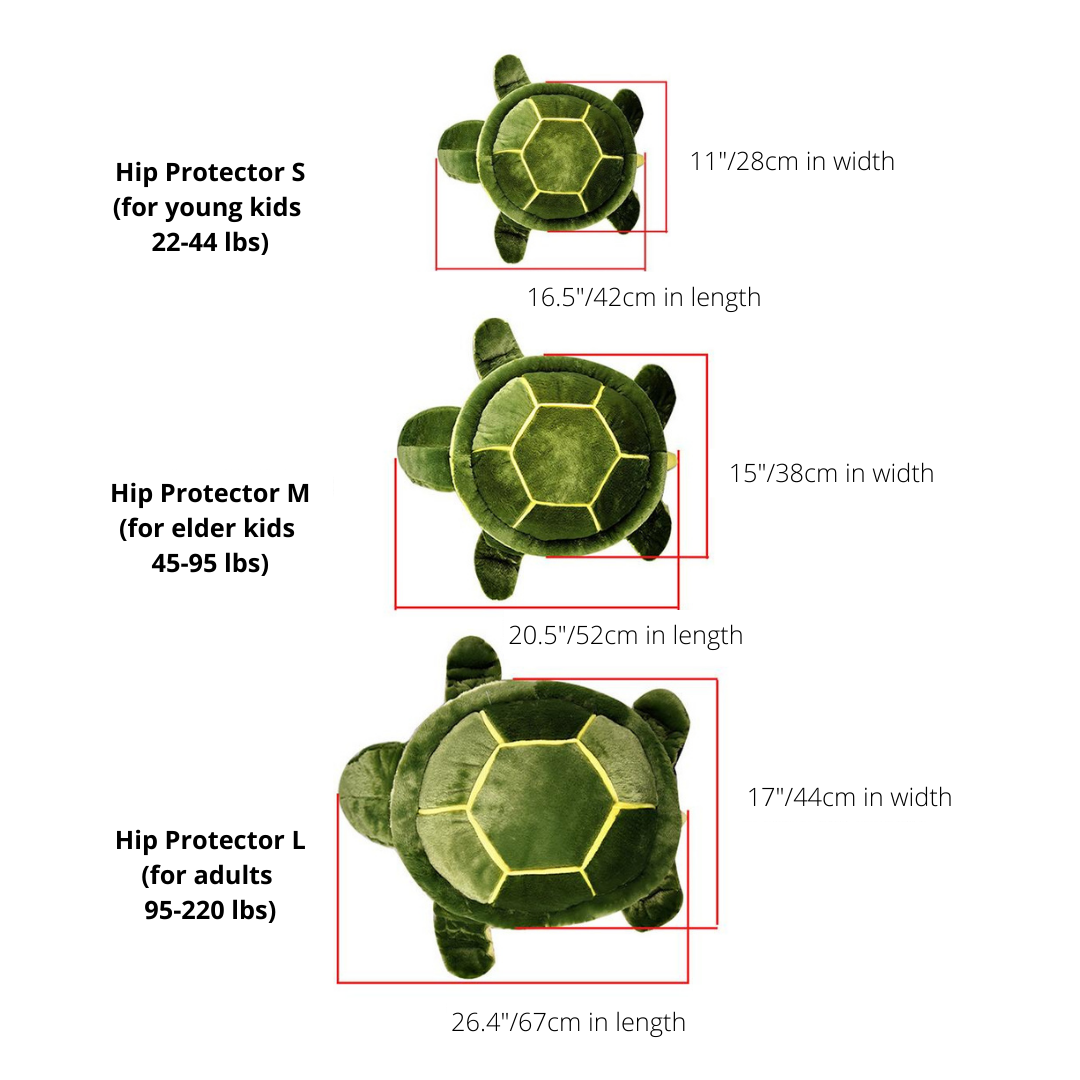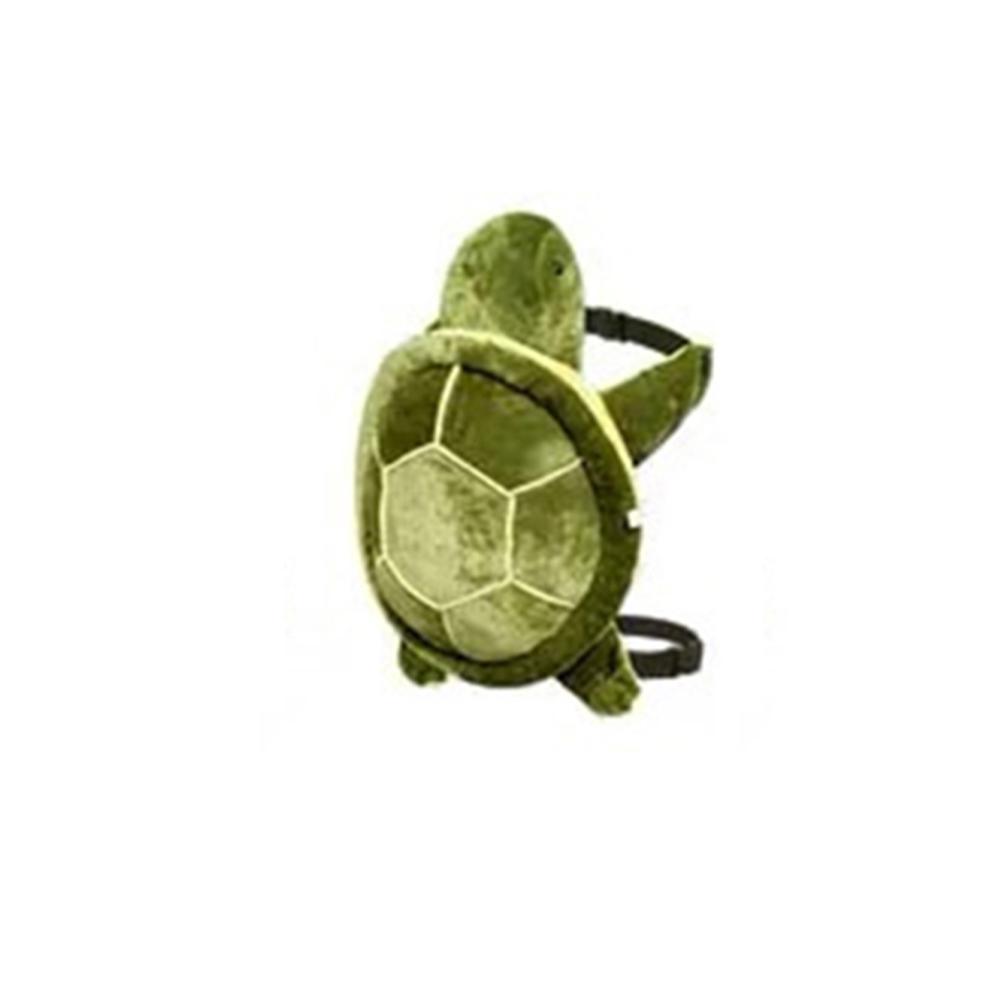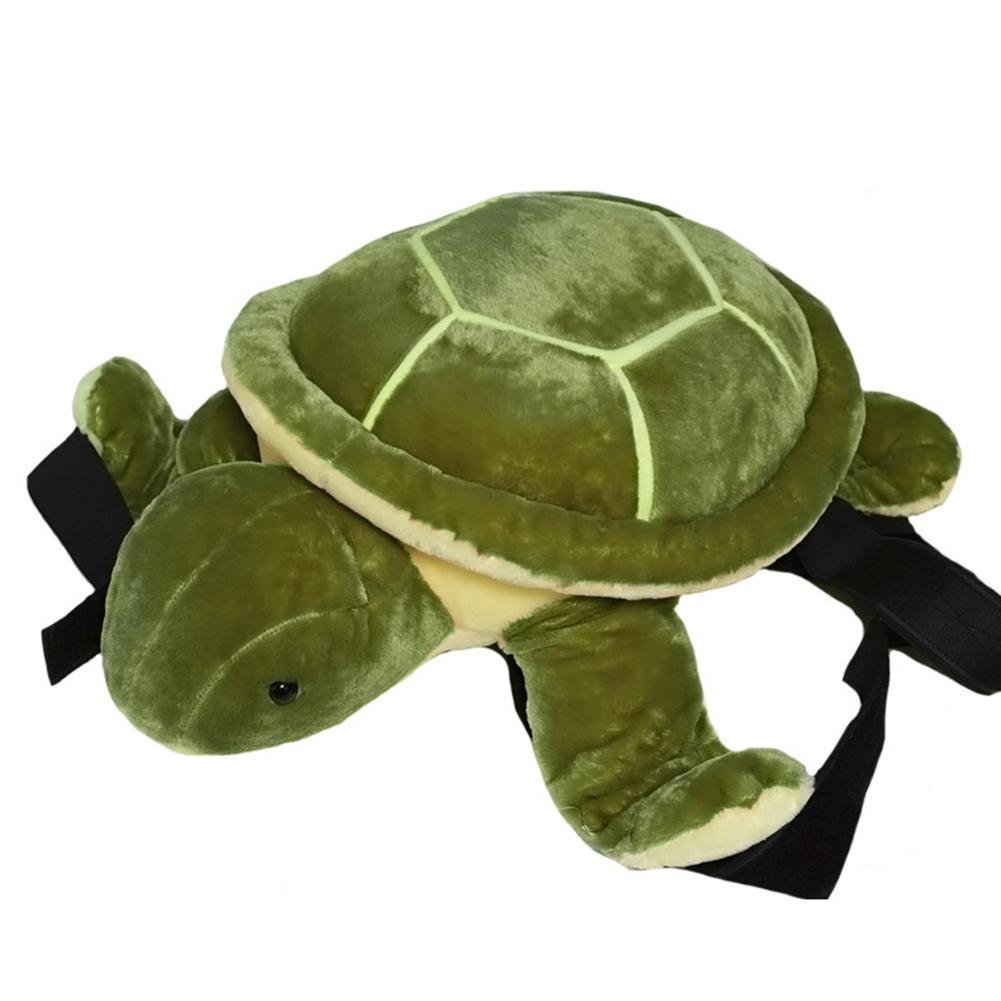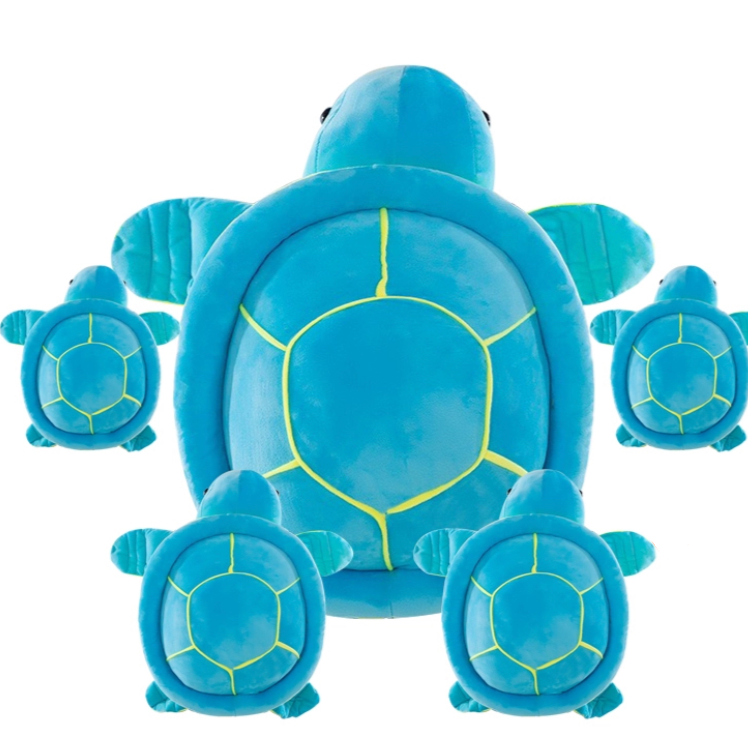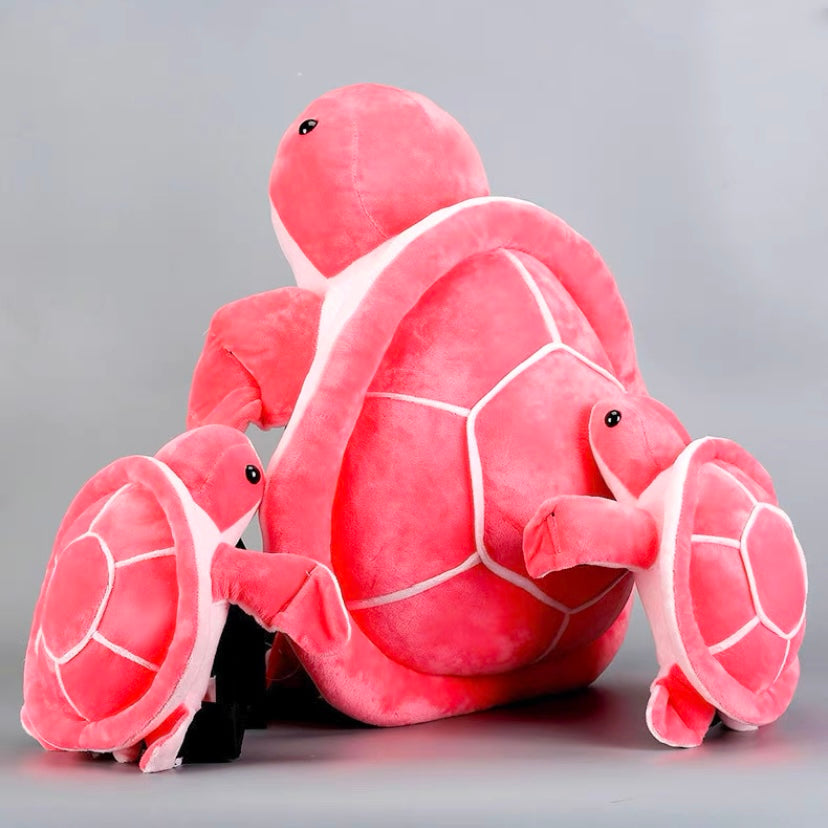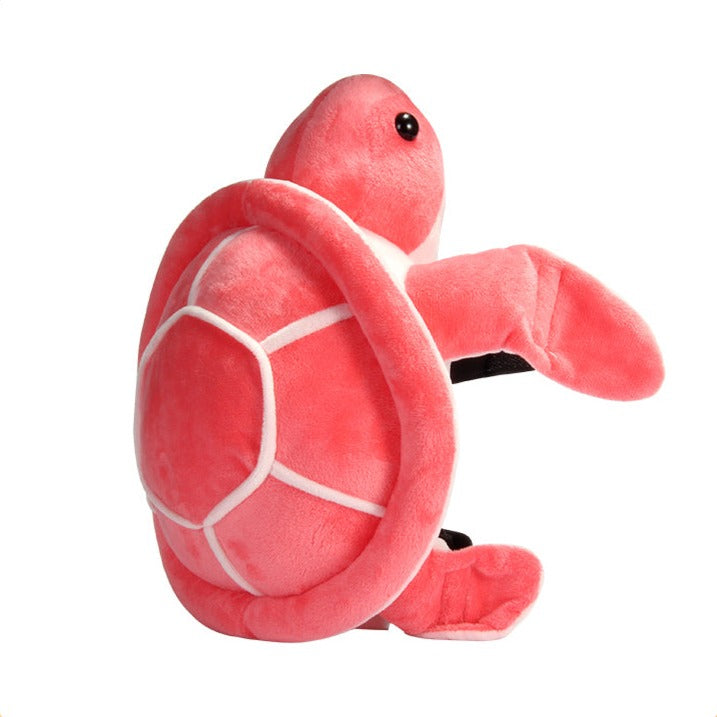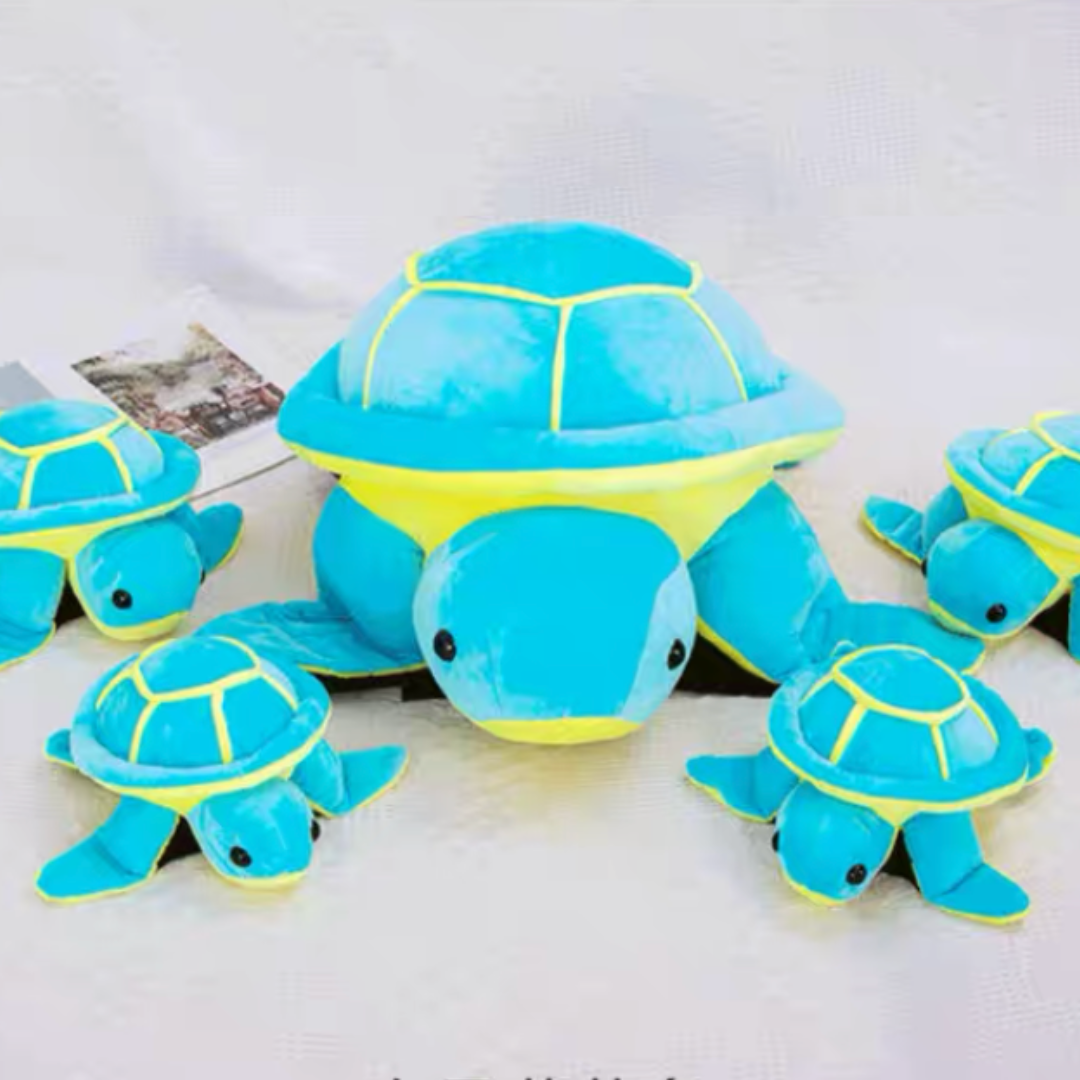 Love it doesnt hurt anymore when snowboarding!! - Joseph L. Agostini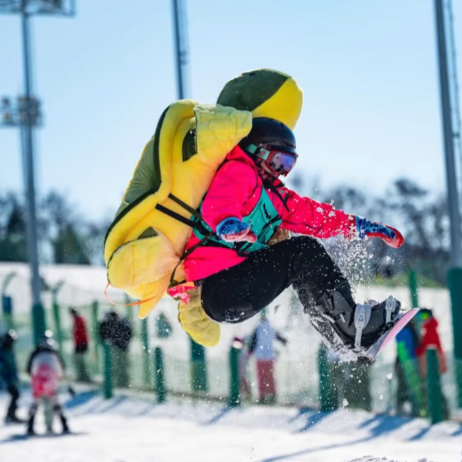 Less Fear, More Confidence
The biggest obstacles to learn and master any sport is fear. Once put on, your turtle buddy's warm hug helps you overcome the fear of falling almost instantly.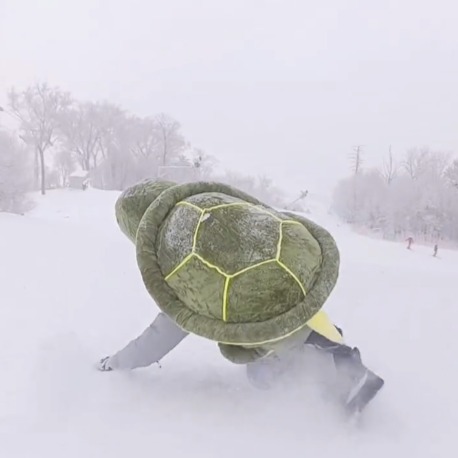 Cool & Cute, Same Time
Be the most eye-catching skiier/snowboarder among the crowd and attract others' admiration & jealousy.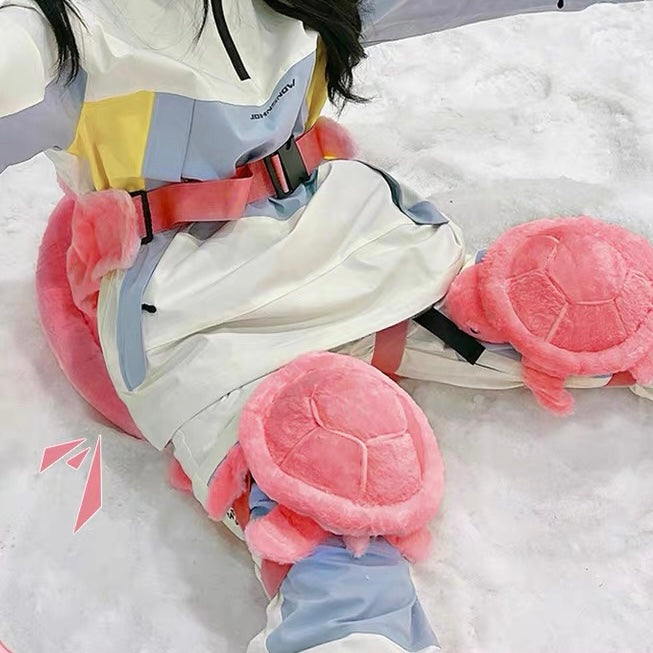 Soft Like Your Coziest Sofa
Made of premium cotton material with strong elasticity, your ninja turtle buddy helps reduce the shock from bumps or falls.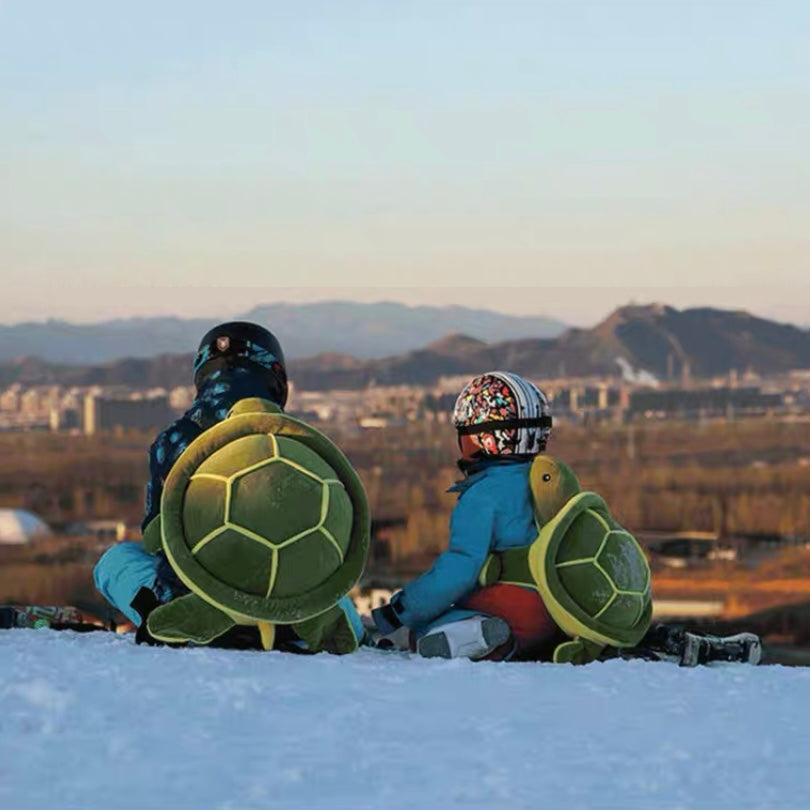 Always-Around Versatile Friend
Although called snow buddy, our turtle protector can huddle you anywhere anytime. Skating, skateboarding, sledding... Or some people even like to use it as toys, pillows or cushions! Perfect gift for all 🥰
Detail-Oriented Design
Great shock reduction with premium cotton paddings

Hook-and-Loop fasterner, convenient to put on and off

Adjustable straps, suitable for different body shapes

Elegant velvet fabric, skin-friendly and washable
Let Customers Speak For Us
⭐️⭐️⭐️⭐️⭐️

It's totally worth the money! A 6ft male slammed into me at full speed going backwards yesterday. Thank god I wore all my gear inc. turtle! My bottom and thighs NEVER hurt. I shudder to think what would happen if i didnt have it!

- Angela

⭐️⭐️⭐️⭐️⭐️

It's really soft and totally able to protect the whole hip. The turtle look is so cute! Totally ready to ski board lol

- Zeez

⭐️⭐️⭐️⭐️⭐️

Best tail bone protection! felt nothing when i fell. Turtle Power!!

- Cooper

⭐️⭐️⭐️⭐️⭐️

I got this for my 5 year old daughter who wants to learn how to skate. She was in dire need of a butt pad. I thought this was perfect! Bonus is this thing is hilarious and adorable.

- Stacey
Love my snow buddy turtle - can't wait to use him on the slopes. Turtle power!!!
Good quality stitching. Stuffing is dense and seems it will break some of the pain when fallen on.
Works great!
It really helps protect my hip
Questions? We've Got You Covered!
Q. Do I still need to wear my protective gears?
YES! Our turtles help reduce the pain of falling, but they can't prevent falling or injuries. It's important that you put your safety first and always wear protective gears. We are not liable for any accidents/injuries occurred in your snow sports
Q. How do I know what size of turtle fits me the best?
Check the turtle size specification. You want to make sure that the turtle width can cover your hip. For the giant turtle and huge turtle, also check the turtle length & weight and compare with your height, you don't want it to be too large for you to throw your balance off.
Q. Do you wear the giant turtle on the chair lift?
You sure can if there is enough space! When there is not enough space, we recommend you hold it in your arms and wear it after you arrive at the top
Still have questions? Contact us!
Send us a message through "Contact Us" tab in the menu!
Get It Now
Try Us Risk Free
Free Tracked Shipping For Orders >$49

30 Day Money Back Guarantee