3-in-1 Multi-functional Cleaning Brush
Regular price

$24.90 USD

Sale price

$12.90 USD

Unit price

per
The 3-in-1 cleaning brush is a must-have for every new mom. This brush saves you a ton of time and effort when cleaning bottles or other containers. It's so easy to change the brush to clean different parts of the container, so you can easily clean every corner or groove thoroughly. You'll get peace of mind knowing that your baby's feeding bottles and breast pump parts are clean and ready for use.
What's included in the package
Free Shipping

Free worldwide tracked shipping for orders over $19.

Shipping time varies by location. These are our estimates:

- US, Canada, Europe, Australia, New Zealand, Asia: 8-15 business days

- Central & South America: 10-20 business days

- Africa: 15-30 business days

Order fulfillment: 2-3 business days
30-Day Money Back Guarantee

We are certain you'll love our product as much as we do. But if for any reason you're not completely satisfied, just let us know and we'll make it right!
If you're a new mom, you know that your life is busy. And cleaning bottles can be a big hassle—especially when you have to change brushes all the time for each different part of the bottle. But with our 3-in-1 cleaning brush, you don't have to worry about that! Our cleaning brush saves you a ton of efforts and time when cleaning, because it is designed to clean all parts of containers in one go. And it gives you peace of mind knowing that every corner or groove is thoroughly cleaned, so there's no hidden dirt lurking anywhere.
One tool that does it all
Our cleaning brush is composed of three parts: ①U-shaped brush: clean stubborn stains around the cup mouth. ②Gap Brush: Clean the narrow grooves on the inner wall of the container. ③ Corner brush with hard bristles: Remove the dirt in the corner groove of the container. Just change out the brush head when you change from bottle to baby dish to stroller cup. Easy, convenient, and fast!
Premium Quality & Thoughtful Design
Our 3-in-1 cleaning brush is made of high-quality ABS+PP+PET+silica gel, sturdy and durable, and can withstand temperatures up to 80°C. It's small and exquisite. The swap of different brushes convenient and fast. It can be hung up when not in use, clean and convenient storage.
Wide Application
Our cleaning brush is gentle on any surface and will not harm your containers. Therefore, it is suitable for all cups and bottles, such as cups, glasses, milk bottles, sports cups, wine glasses, tea cups, mugs, thermos cup lids, etc. It can also be used for kettles, kettle lids, plates, pacifiers, etc. 
BUY NOW AND RECEIVE A 50% OFF FOR A LIMITED TIME ONLY WHILE INVENTORY LASTS!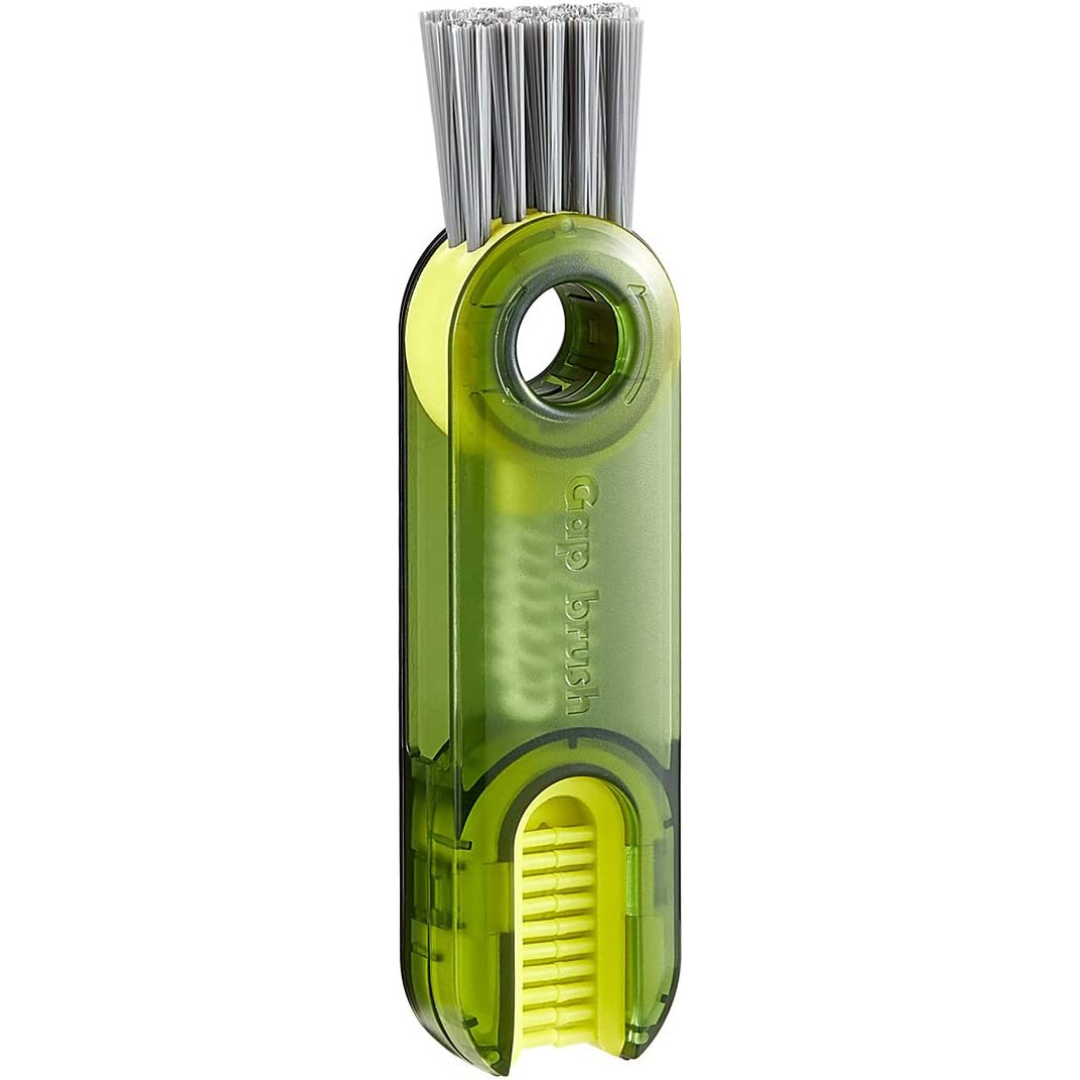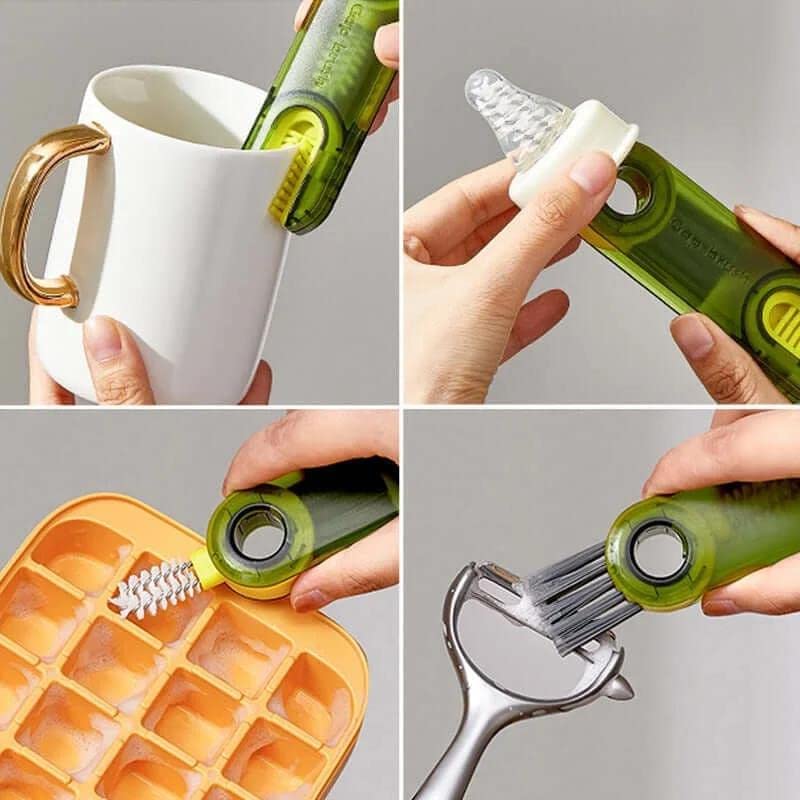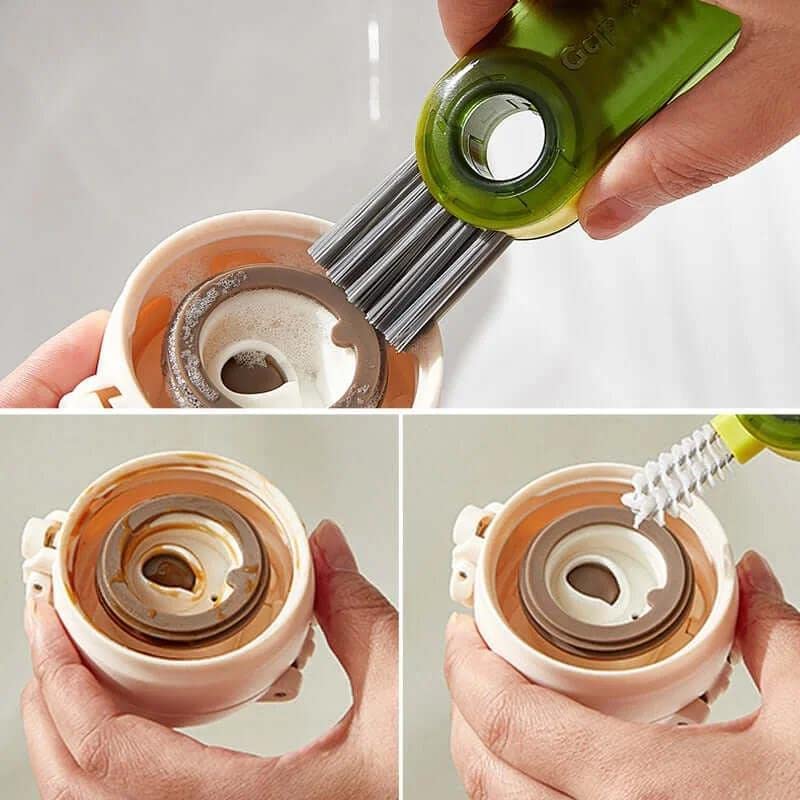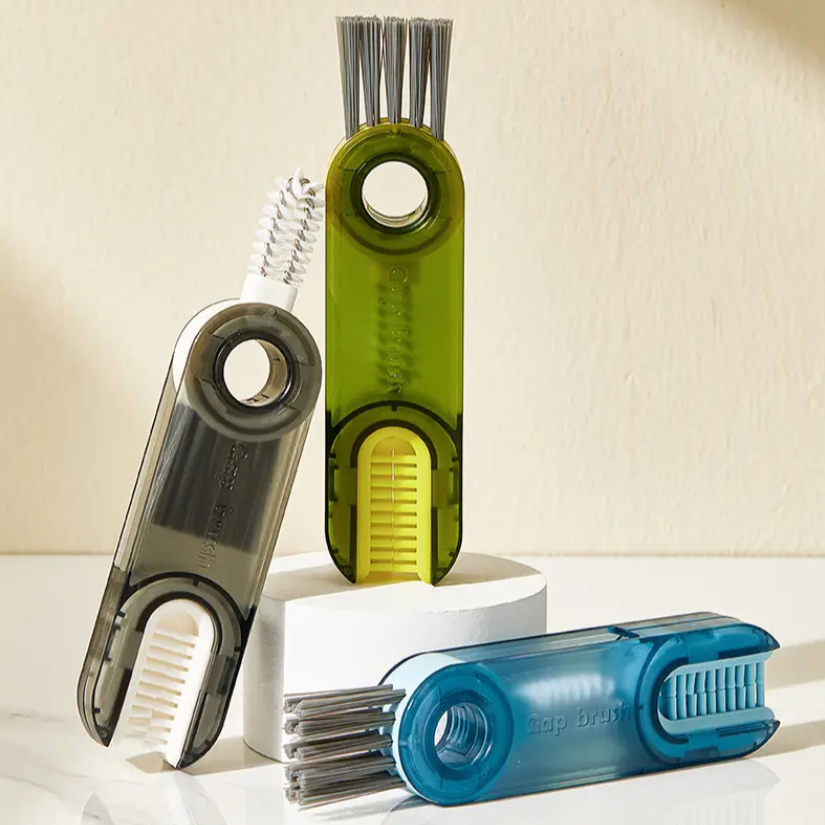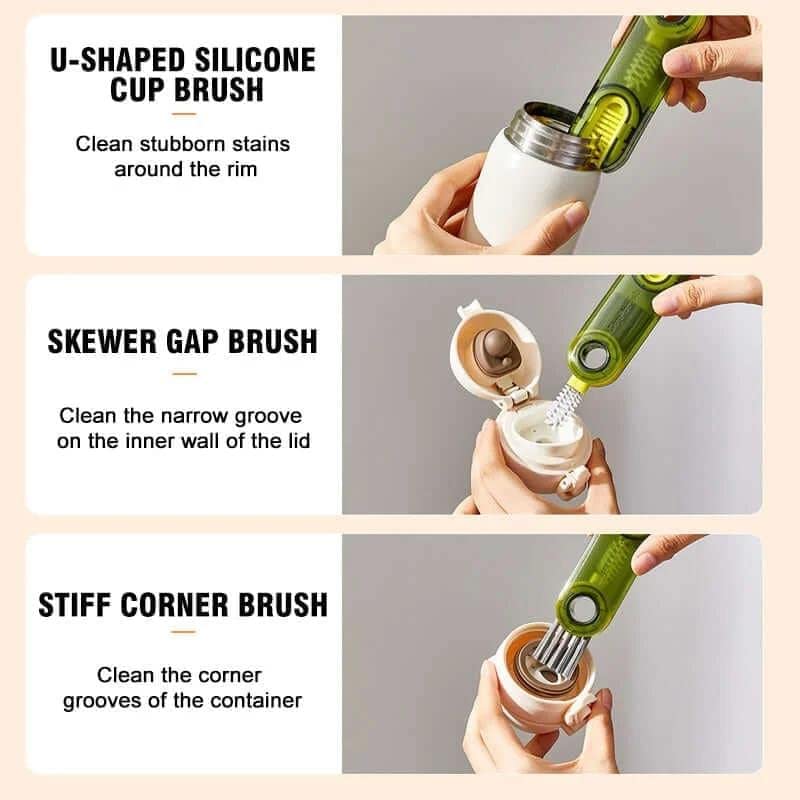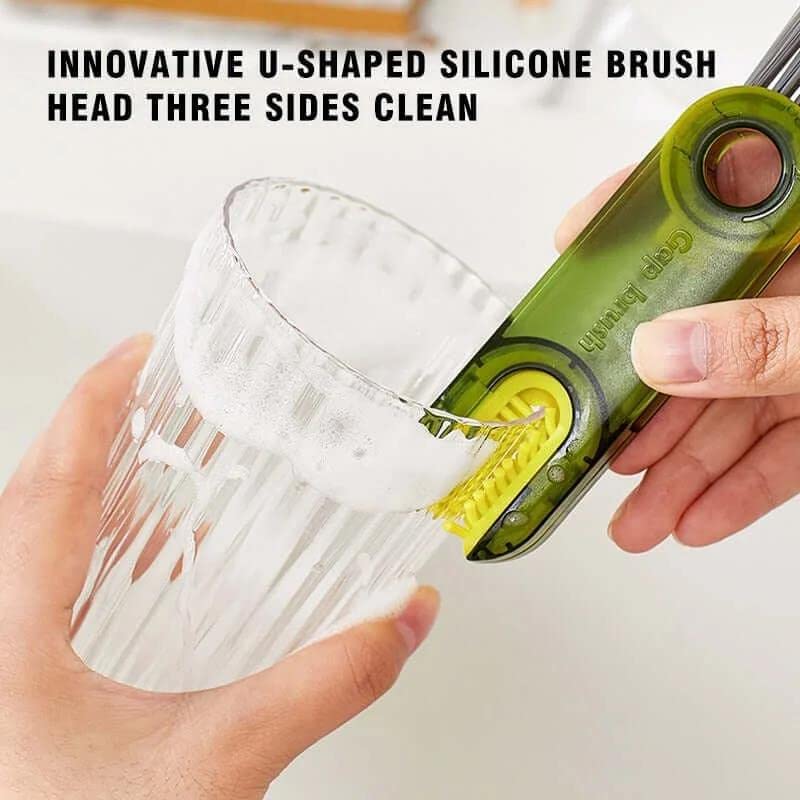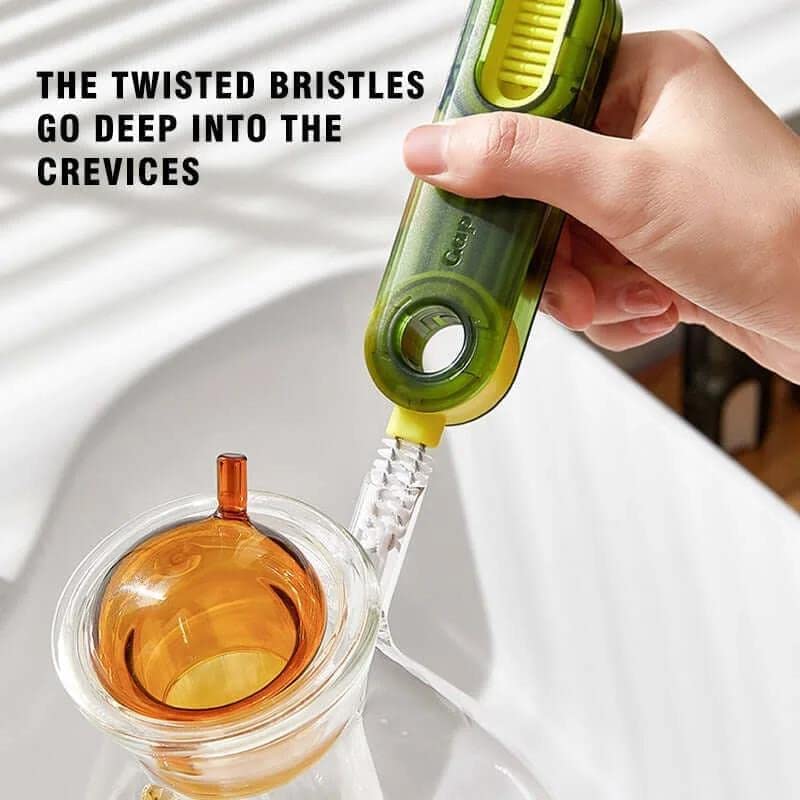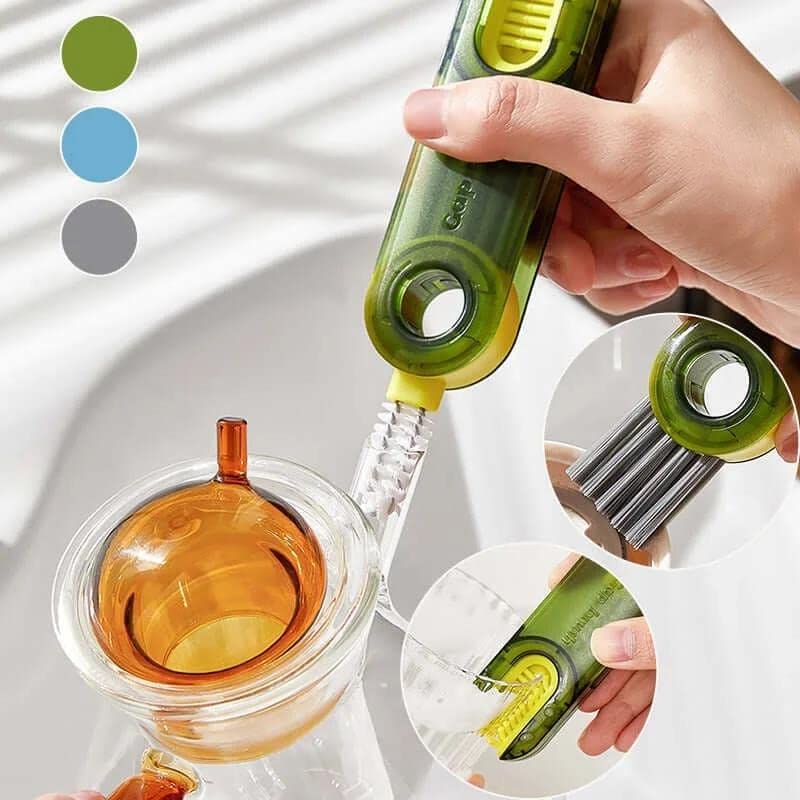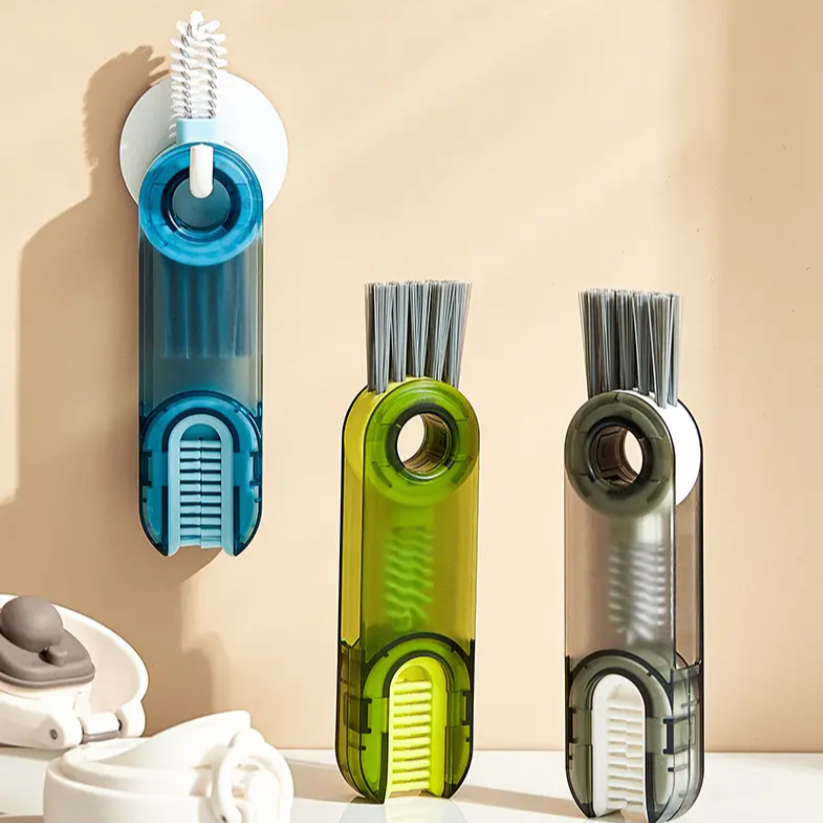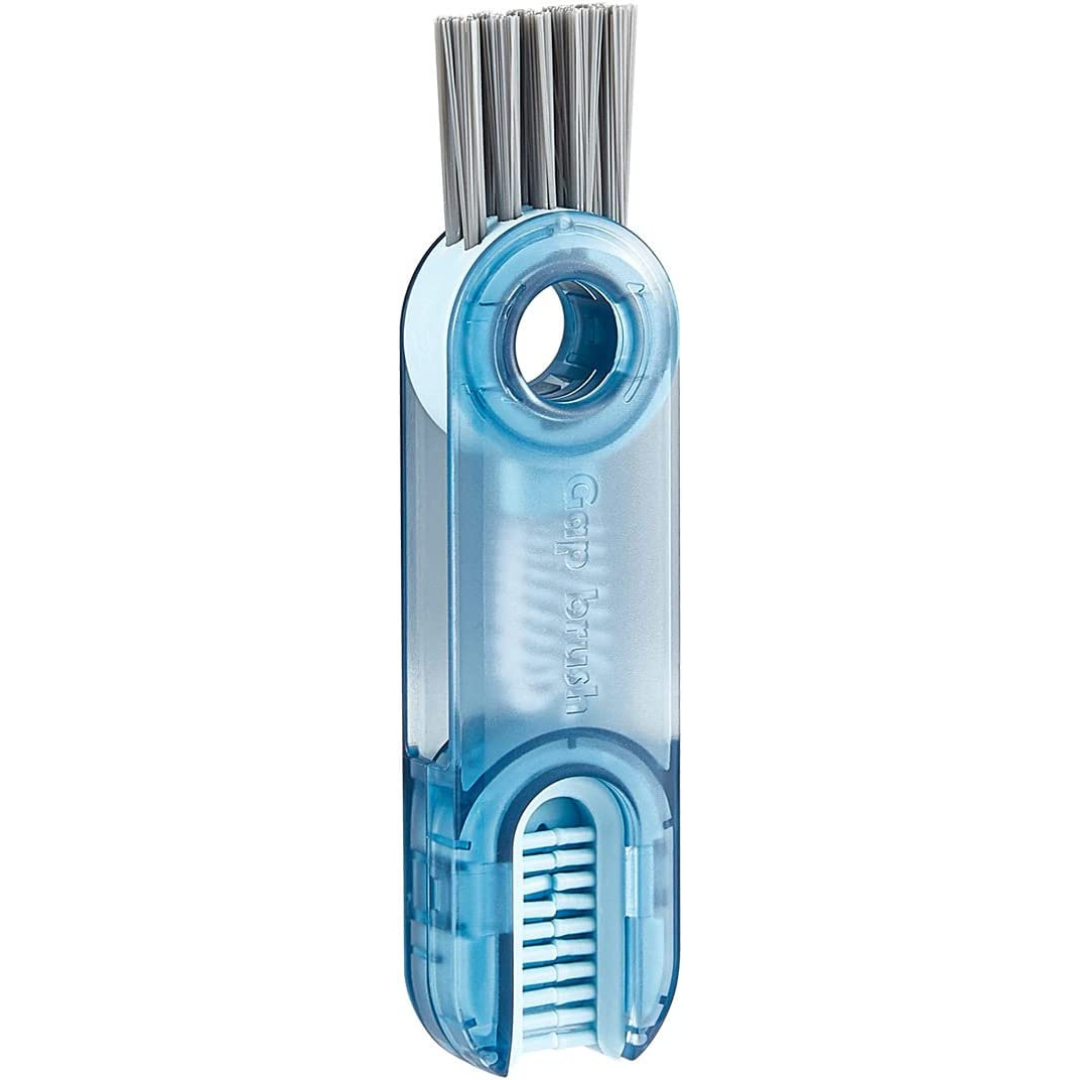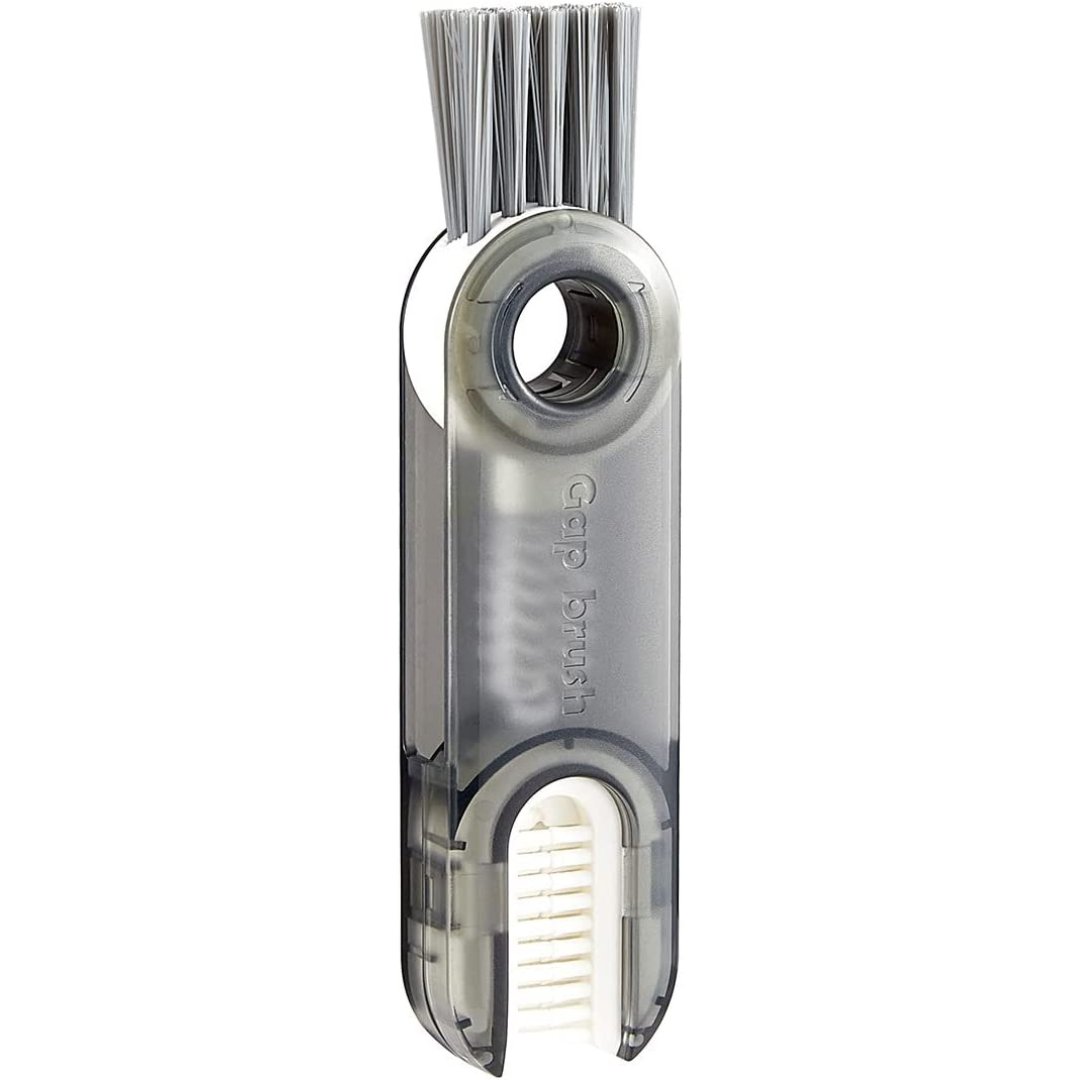 It looks good, and it's so convenient to use, I recommend.
Perfect as in the description!
3-in-1 Multi-functional Cleaning Brush
It arrived in time, tough and very useful, it can touch and clean everywhere. Perfect! Highly recommended, I will buy again.
Product exactly as described