Mopster Baby Crawling Mopping Romper
Regular price

$69.90 USD

Sale price

$34.90 USD

Unit price

per
Introducing the Baby Crawling Mopping Romper - the perfect outfit for your little one to crawl around in while also keeping your home clean! Made with soft, comfortable fabric, this jumpsuit is designed to keep your baby happy and cozy while they explore their surroundings. But the real magic of this romper is the mop attached to the bottom. As your baby crawls, the mop gently cleans your floor, saving you time and effort on cleaning chores. This unique and innovative romper is a must-have for any parent with a curious, active baby. Not only will it keep your little one entertained and engaged, it will also help keep your home clean and tidy. So why wait? Get your Baby Crawling Mopping Romper today and make cleaning a breeze!
What's included in the package

1 X Mopster Baby Crawling Mopping Romper
Free Shipping

Free worldwide tracked shipping for orders over $19.

Shipping time varies by location. These are our estimates:

- US, Canada, Europe, Australia, New Zealand, Asia: 8-15 business days

- Central & South America: 10-20 business days

- Africa: 15-30 business days

Order fulfillment: 2-3 business days
30-Day Money Back Guarantee

We are certain you'll love our product as much as we do. But if for any reason you're not completely satisfied, just let us know and we'll make it right!
Introducing our new Baby Jumpsuit with a unique twist! This jumpsuit is not just any ordinary outfit for your little one. It comes with a built-in mop attached to the suit, so your baby can help clean the floor while they play and crawl around.
Mama's Life-saver 😂
Are you tired of constantly cleaning up while taking care of your little one? Well, Mopster Baby Crawling Mopping Romper is the perfect solution for you! The jumpsuit comes with a mop attached to it, so your baby can clean up the floor while they crawl and play. The mop fibers are designed to effectively remove dirt and debris from your floors, so you can rest assured that your home is clean and hygienic for your little one to play in.
Comfortable & Breathable
Our jumpsuit is made with soft and breathable fabric that is sure to make your baby feel like they're wearing a fluffy cloud. Not only will they be super comfy while they're playing and exploring the world, but they'll also look absolutely adorable doing it!
Easy to Clean
The jumpsuit is easy to clean, simply toss it in the washing machine and it's good as new. This helps save time and effort on laundry day, making it a practical choice for busy parents.
This innovative jumpsuit not only saves you time and effort but also encourages your baby's development and independence as they learn to move and explore their surroundings. It is perfect for parents who want to keep their floors clean while providing a fun and interactive experience for their little ones. 
Order your Baby Jumpsuit today and experience the convenience and fun it brings to your household!
BUY NOW AND RECEIVE A 50% OFF FOR A LIMITED TIME ONLY!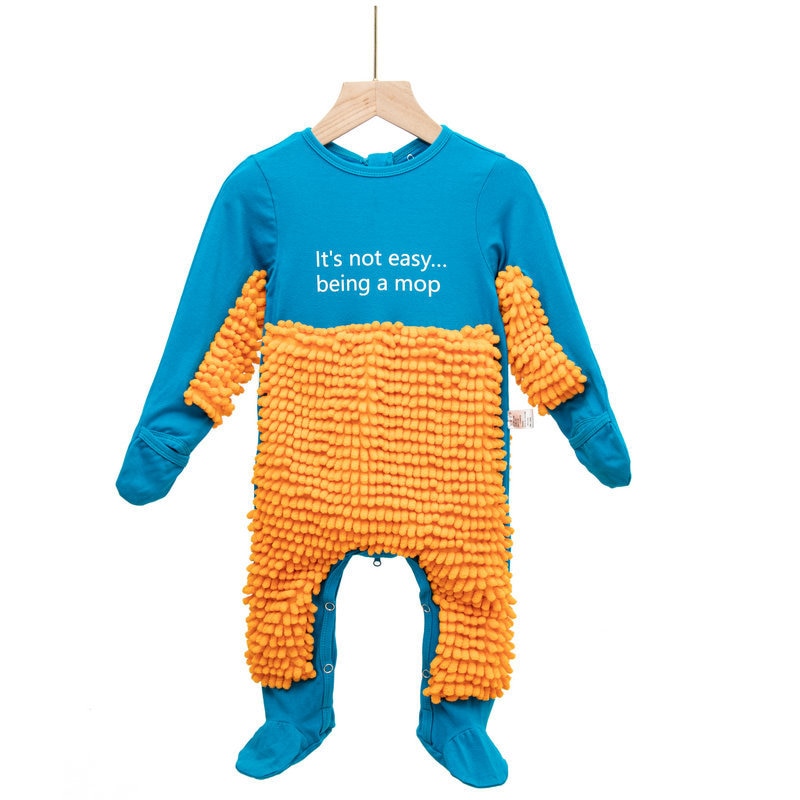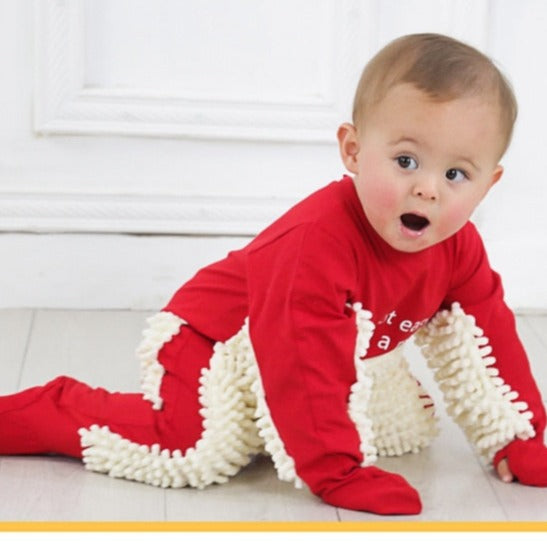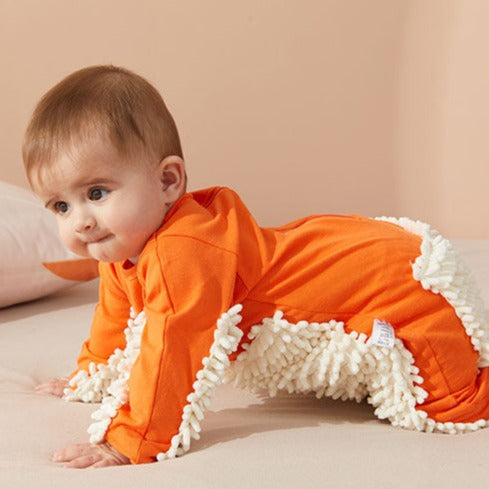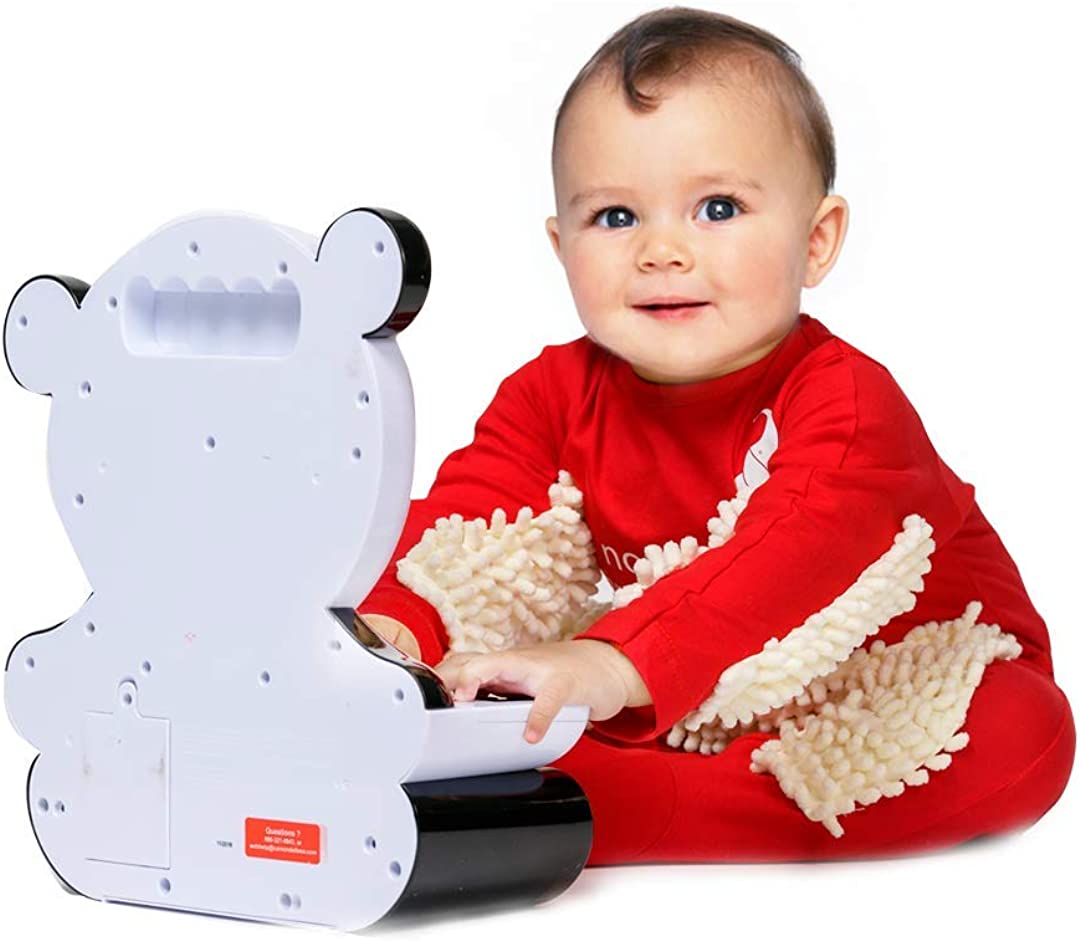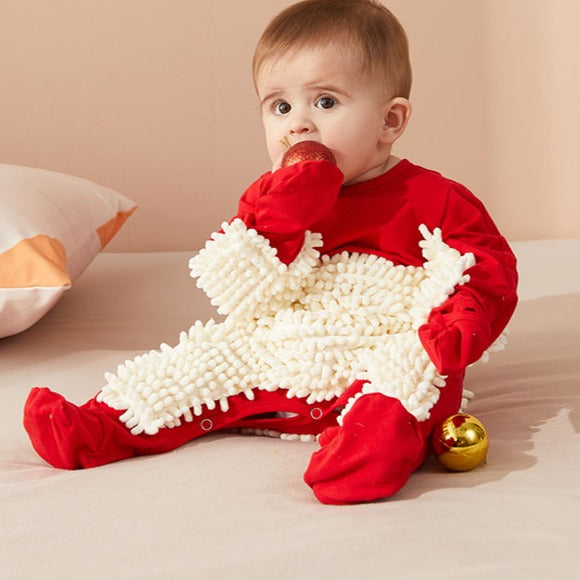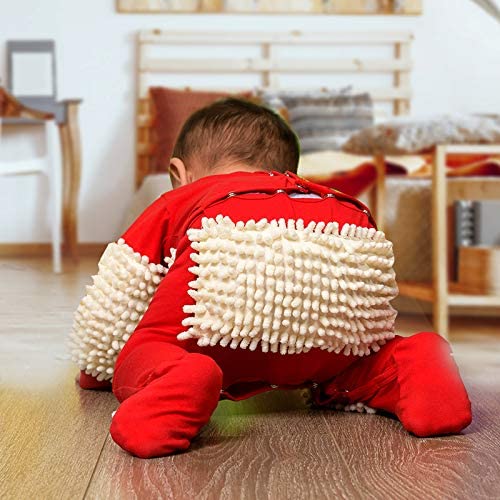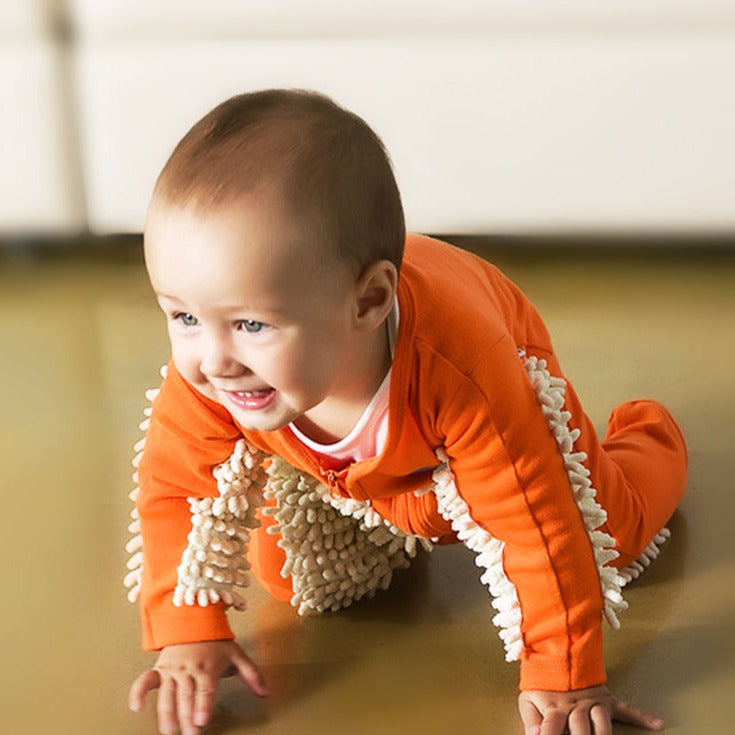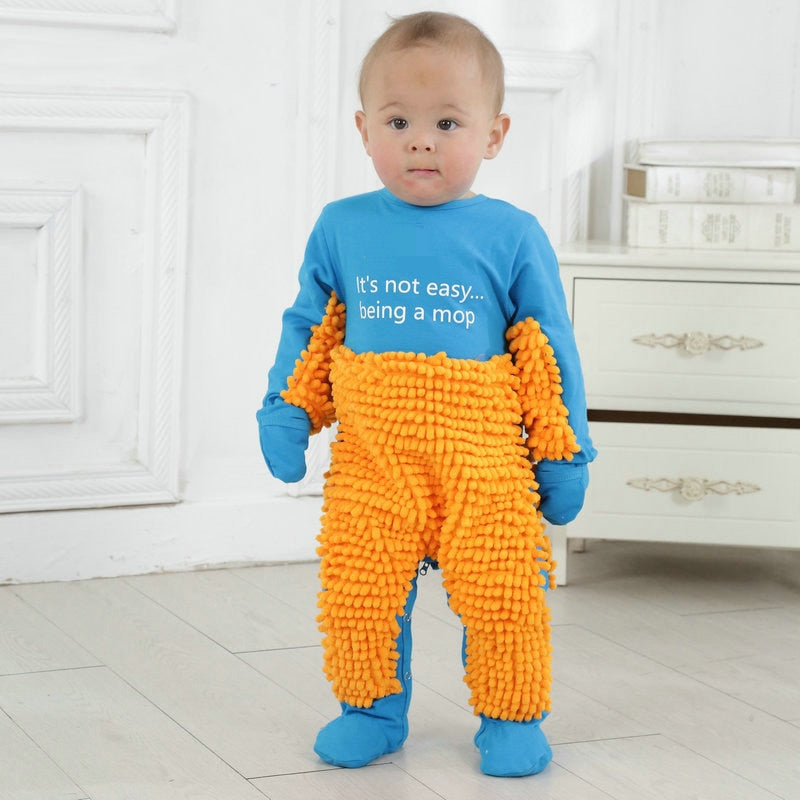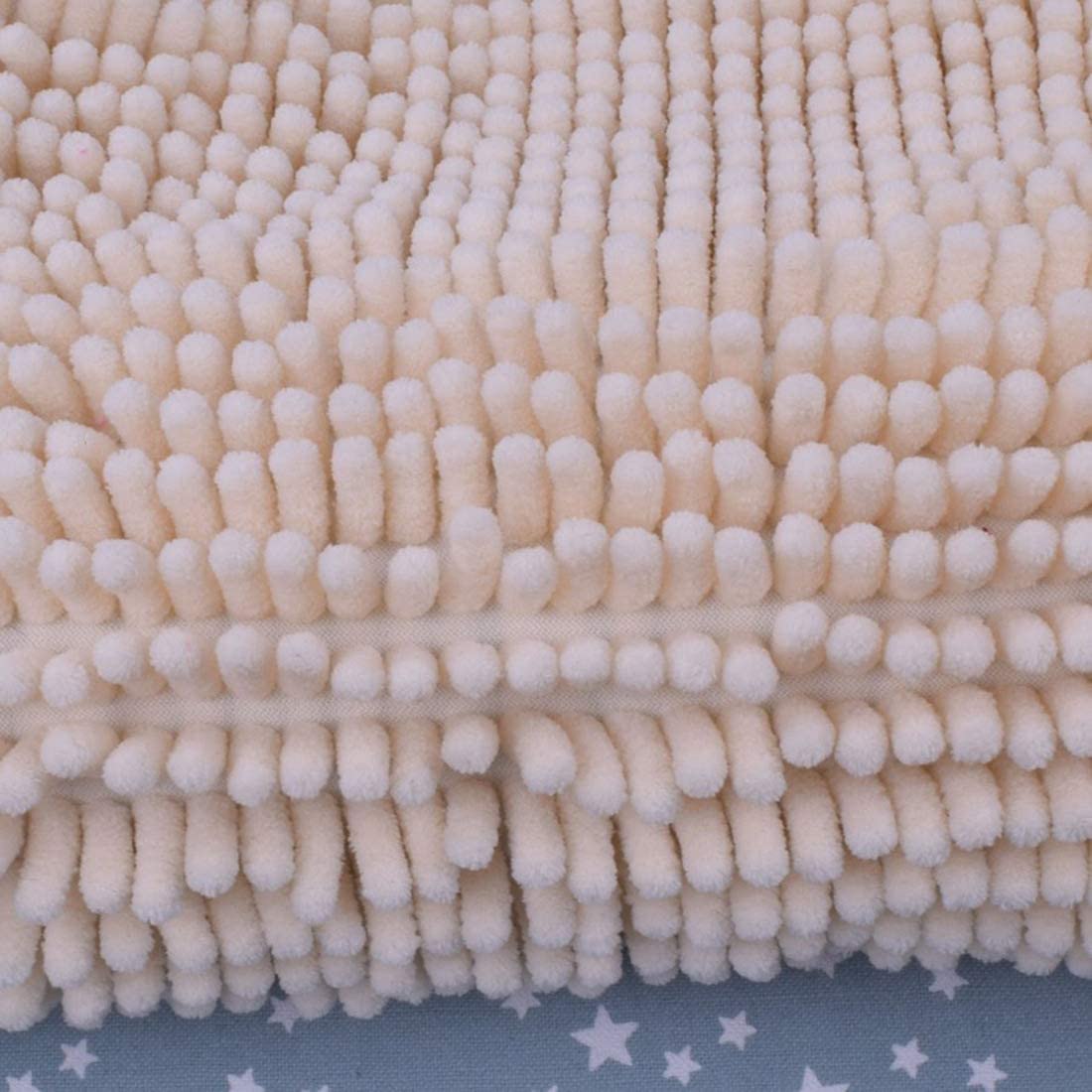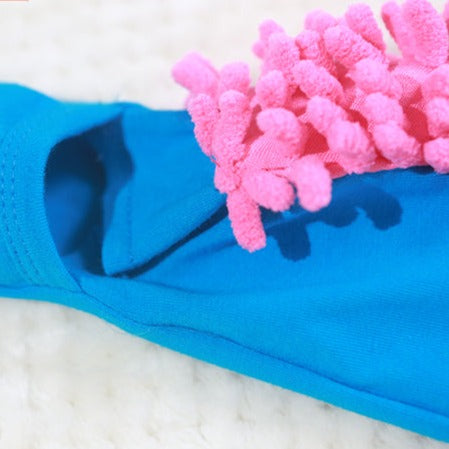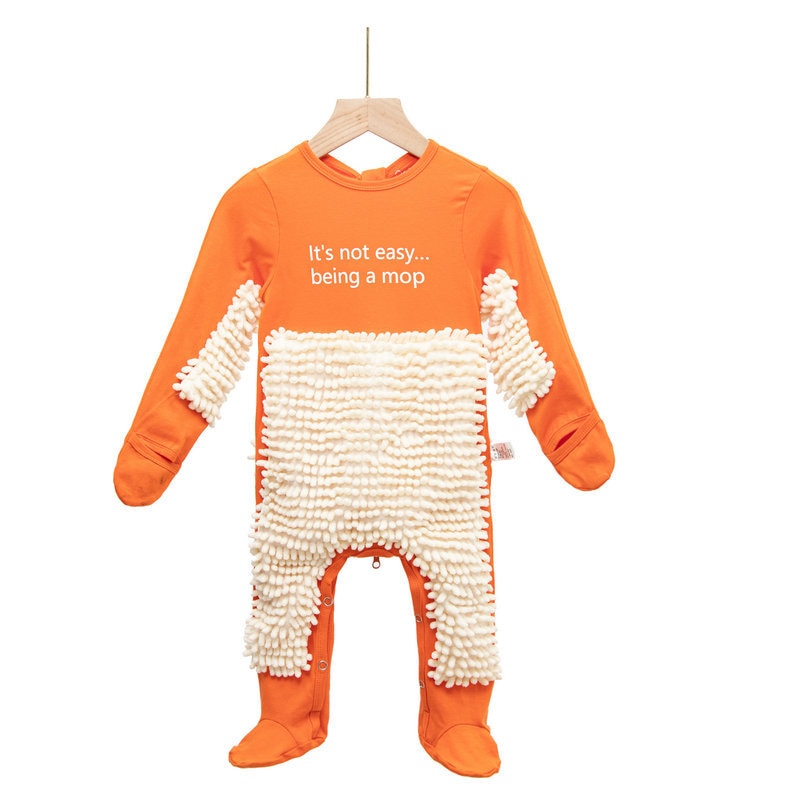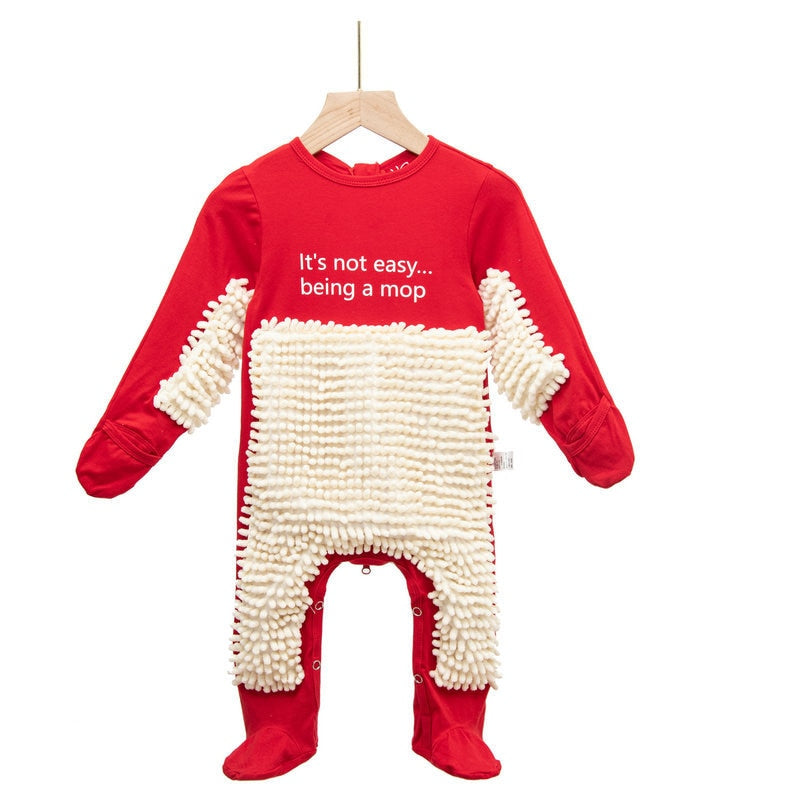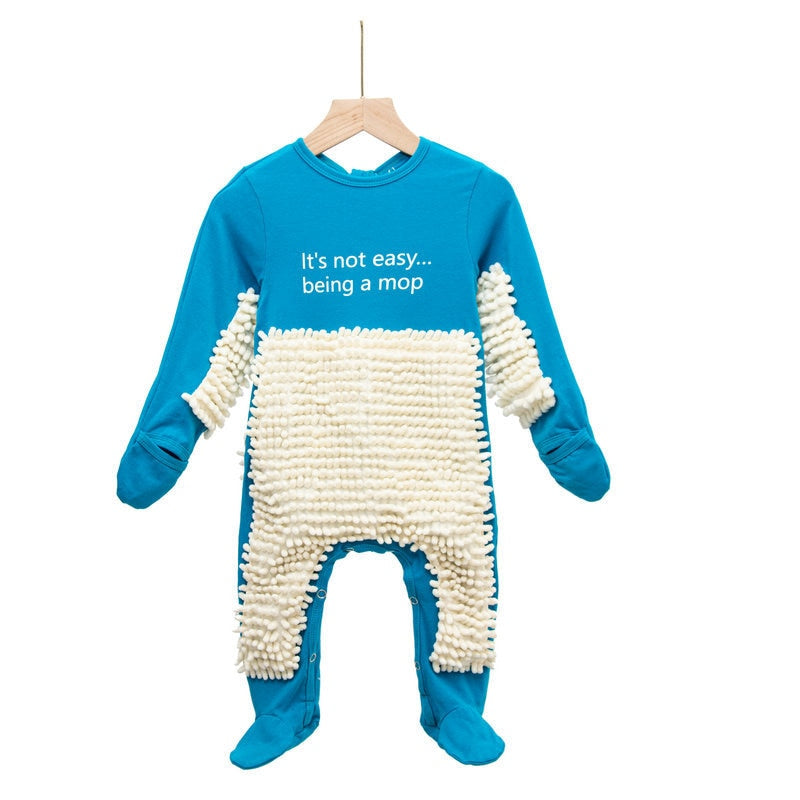 Can't resist this smart design. If the baby is crawling regardless, I'm happy someone can share my burden a bit ;)
This romper is a game changer! My little one loves crawling around the house and I love that it's helping to keep our floors clean. It's so soft and comfortable for my baby, too. I'm definitely going to buy more of these!
I'm so glad I found this product! Not only is it adorable on my little one, it's also super practical. I can't believe how much dirt and dust it picks up as my baby crawls around. I'll change the romper after a few rounds, and now the floor is completely clean for him to crawl around with clean clothes. It's a win-win!
Mopster Baby Crawling Mopping Romper
I was skeptical at first, but this romper has completely exceeded my expectations. It's so easy to use and it really does help keep my floors clean. And my baby loves wearing it! I'm definitely going to recommend it to all my mom friends