DIY Tulip Bouquet Light
Regular price

$74.90 USD

Sale price

$37.90 USD

Unit price

per
The flower language of tulips is eternal love. Make this cute and romantic tulip bouquet yourself for your special other, not only to enjoy the joy of crafting, but also to show your meaningful love. The package comes with everything you need, and DIY process is straightforward and relaxing. It's a bouquet of tulips that will never wither and will be kept and loved forever. Moreover, it's also a beautiful piece of home decor and night light. When it's lit up, it's a constant reminder of your eternal love for that special person. Perfect gift to someone who you have a deep, unconditional love for, whether it's your partner, children, parents or siblings.
What's included in the package

A full DIY package of tulip bouquet light, including:
- 20 or 40 X Tulip Flowers
- Leaves
- Flower Stems
- Flower Toruses
- Light Strips
- 1 X UV Glue
- 1 X Ribbon
- Wrapping Paper


Free Shipping

Free worldwide tracked shipping for orders over $19.

Shipping time varies by location. These are our estimates:

- US, Canada, Europe, Australia, New Zealand, Asia: 8-15 business days

- Central & South America: 10-20 business days

- Africa: 15-30 business days

Order fulfillment: 2-3 business days
30-Day Money Back Guarantee

We are certain you'll love our product as much as we do. But if for any reason you're not completely satisfied, just let us know and we'll make it right!
The Light Of Eternal Love
What a cute way to show someone you love them! Make a tulip bouquet that will never wither and remind them of your love every time it's turned on. This fun DIY tulip bouquet light makes a great gift for your special someone, mom, kids, or even yourself. It's romantic, whimsical, and well-made using the DIY process. It shows your eternal love for those important to you.
Relaxing And Fun DIY Project
If you love crafty projects and making things with your hands, then this tulip bouquet light is perfect for you. This Tulip Bouquet Light DIY Kit is designed for you to enjoy a pleasant experience, as well as a wonderful final product. You'll be surprised at how fun this project is, since you can do it together as a family activity or as couple on date night!
Beautiful Home Decor
This Tulip Bouquet Light is perfect for your lovey-dovey room. Once done, the flowers look so vivid and cute, surrounded by the fresh leaves and crystal toruses. Put it in a vase, it's a perfect piece of home decor. Put it by your bedside, its warm and romantic light will lead you to the sweetest dream every night.
BUY NOW AND RECEIVE A 50% OFF FOR A LIMITED TIME ONLY!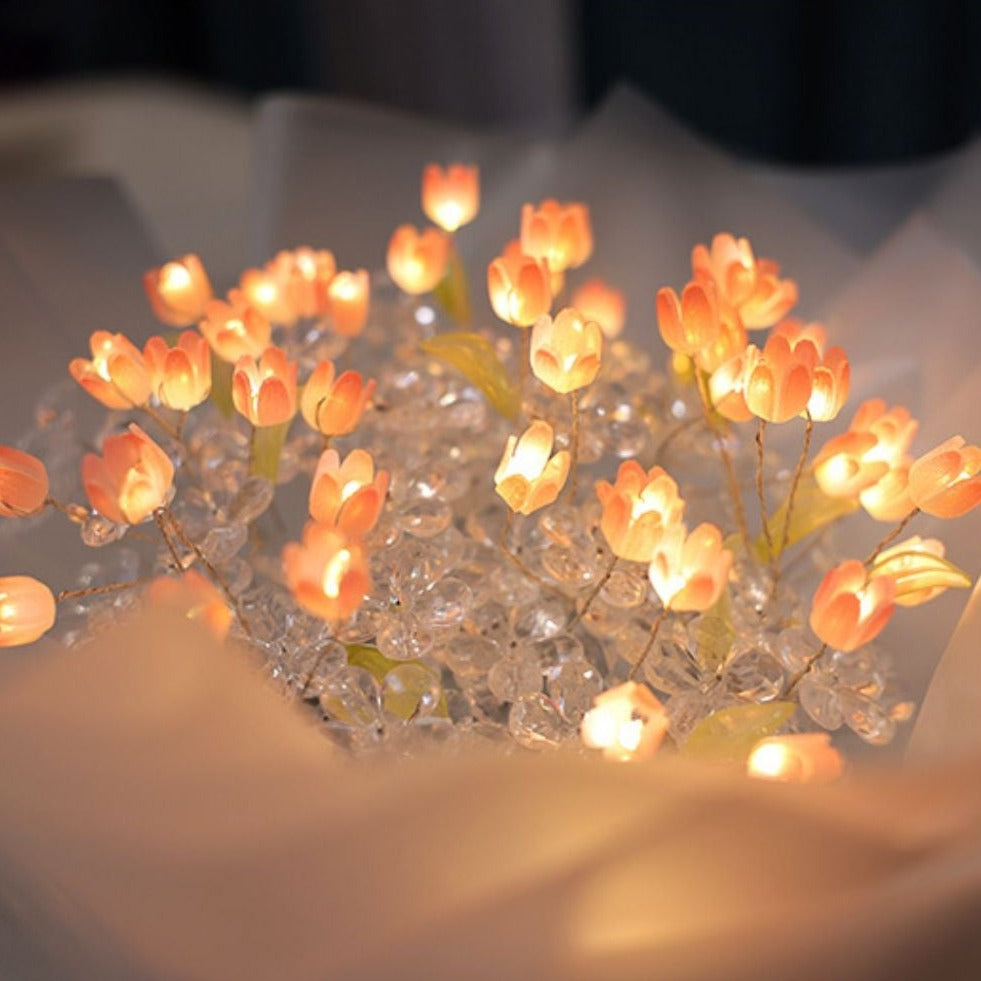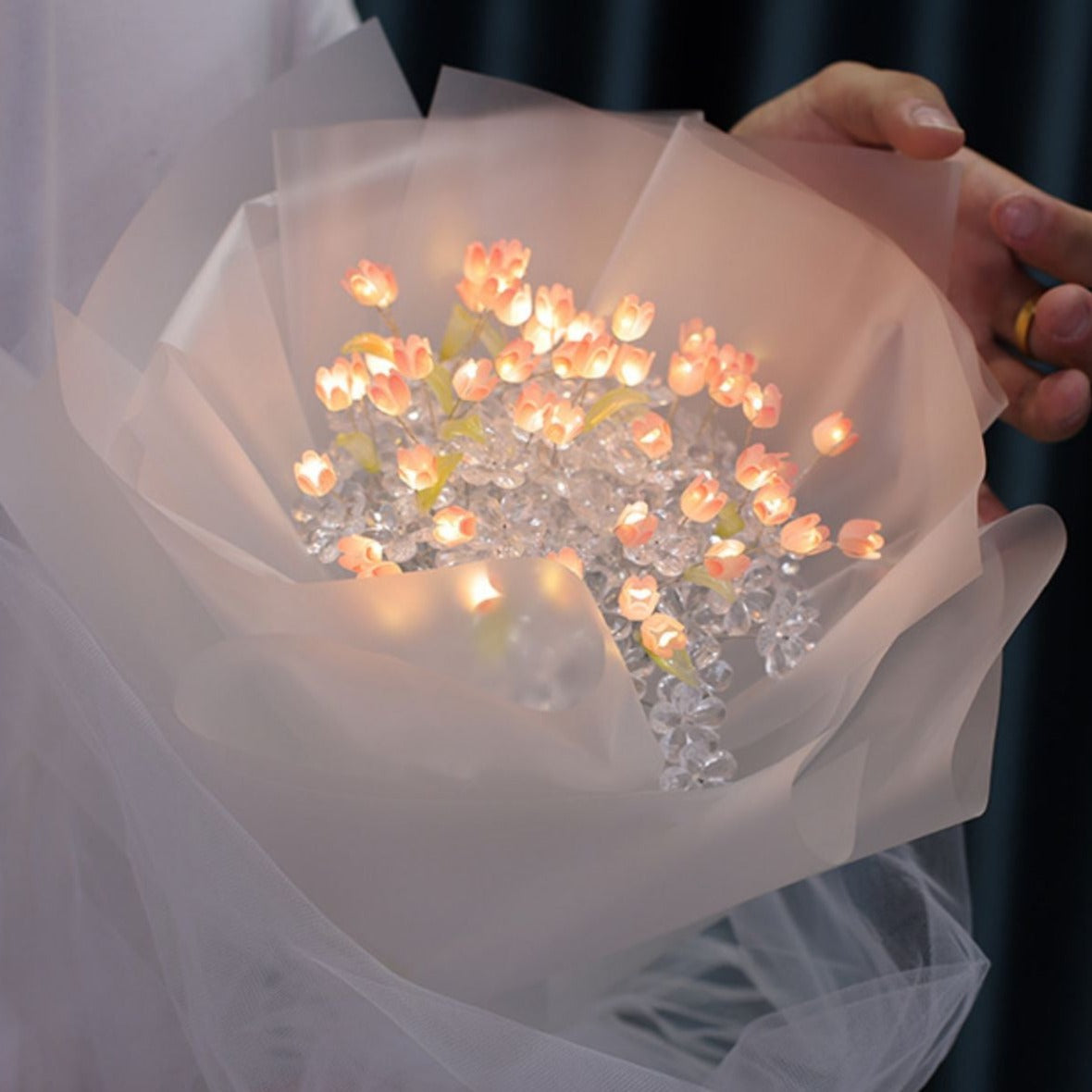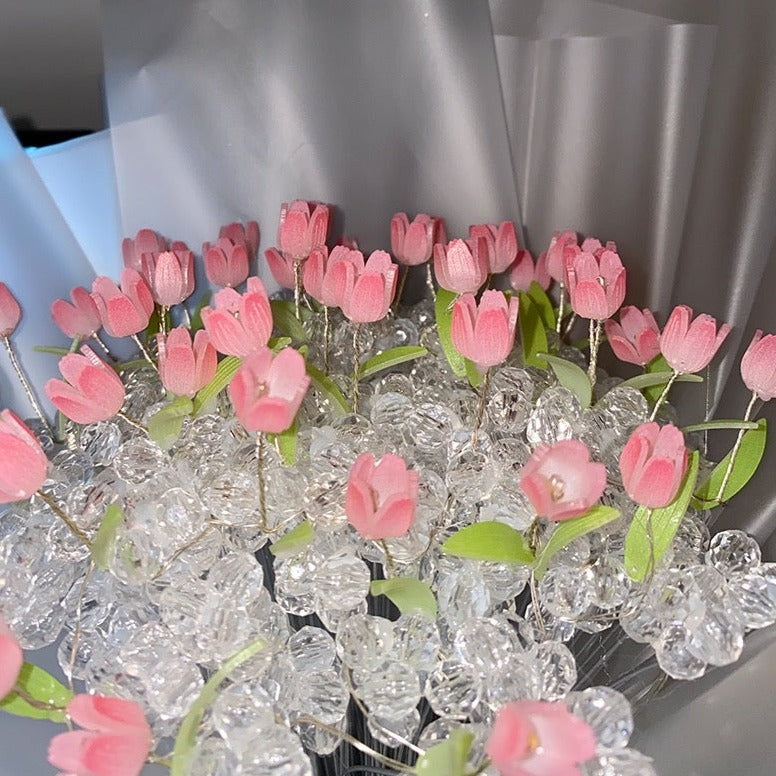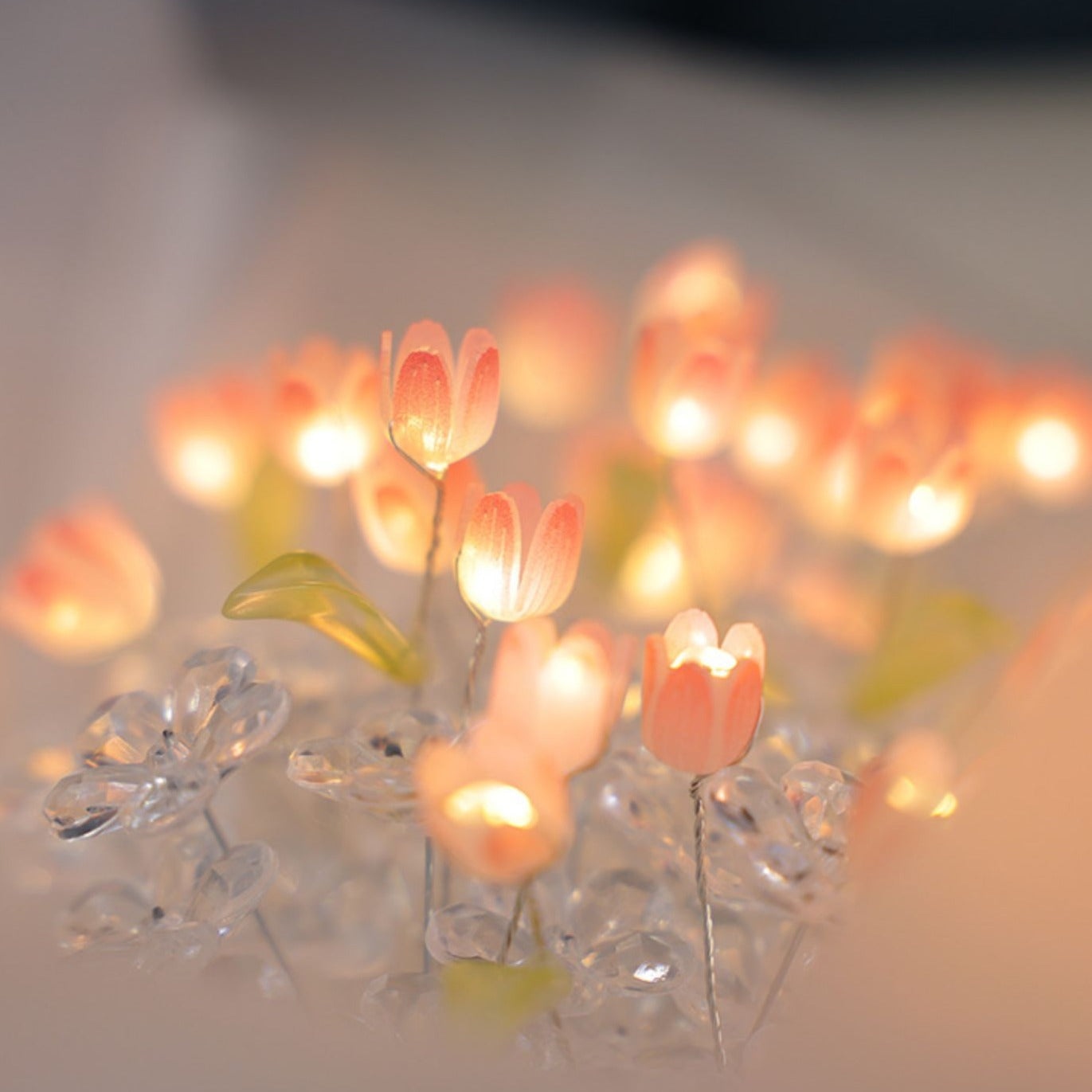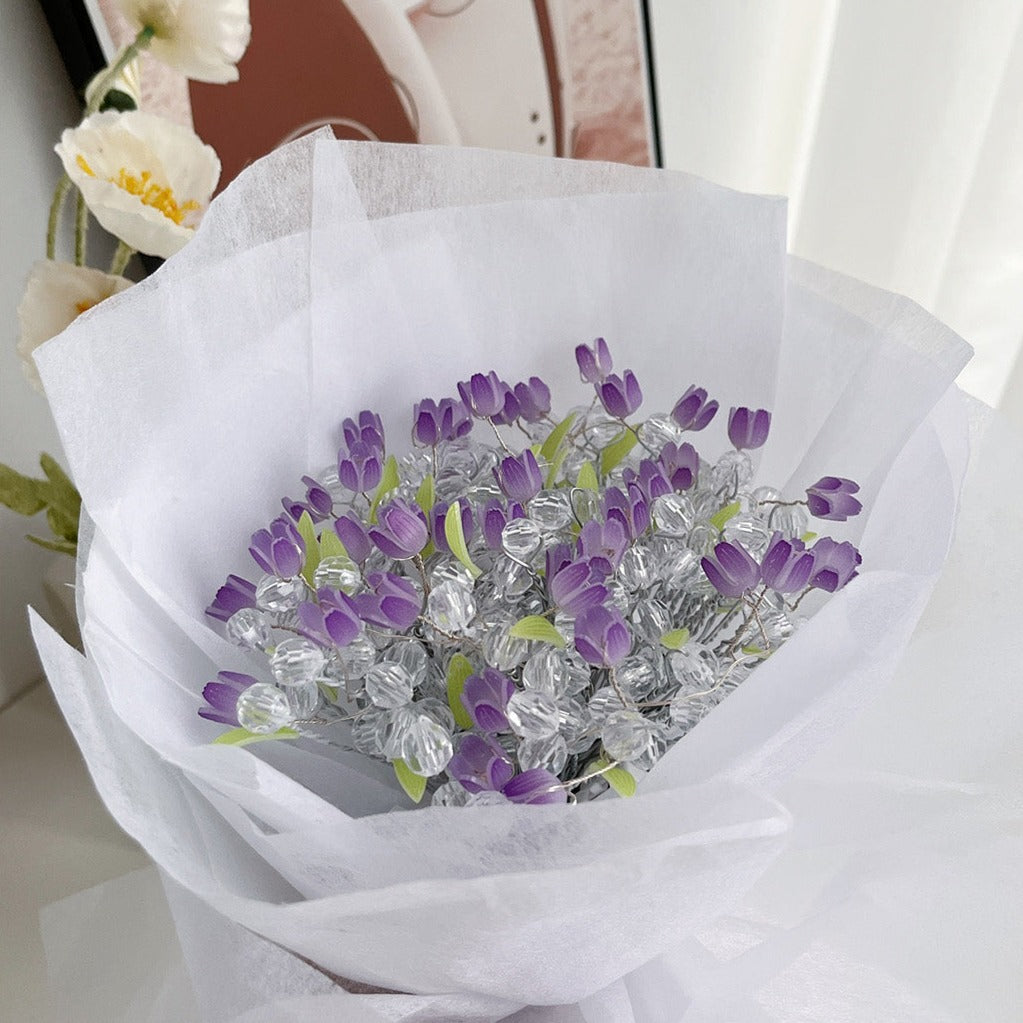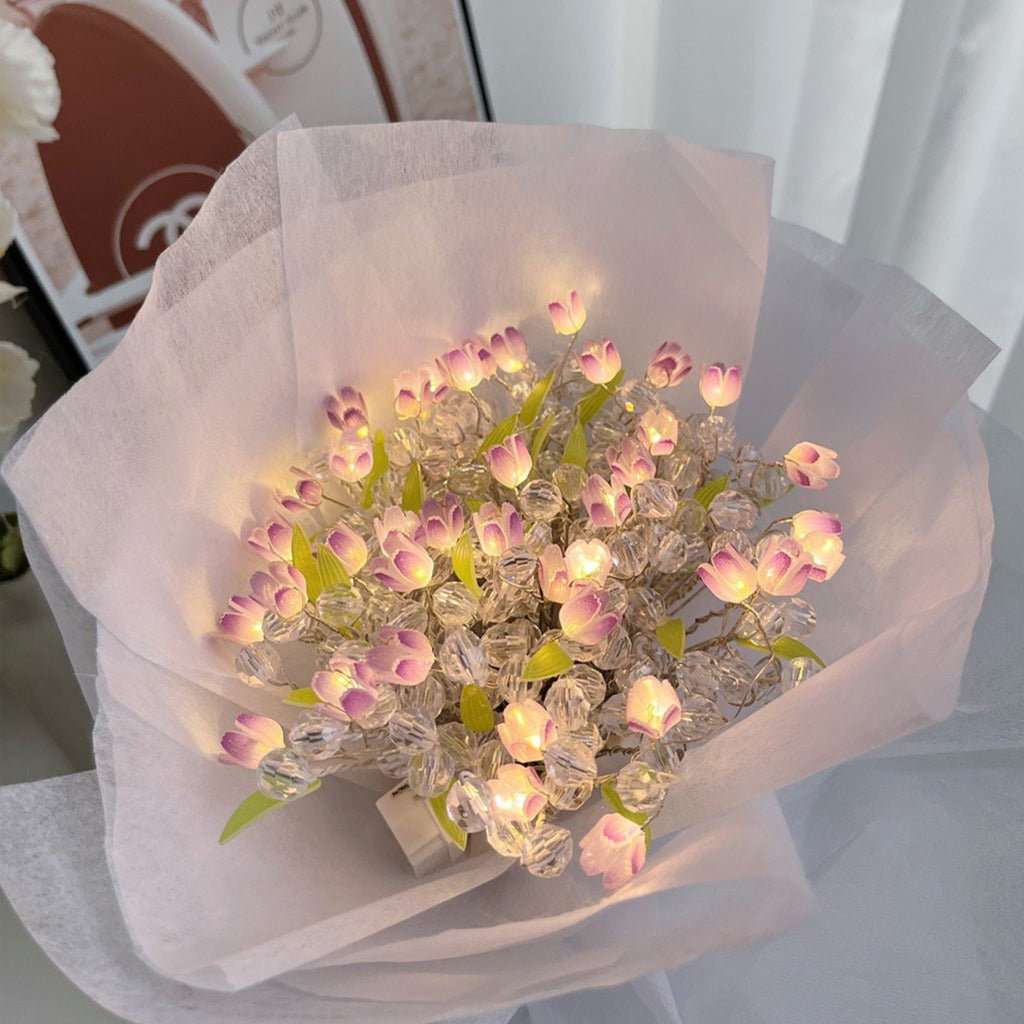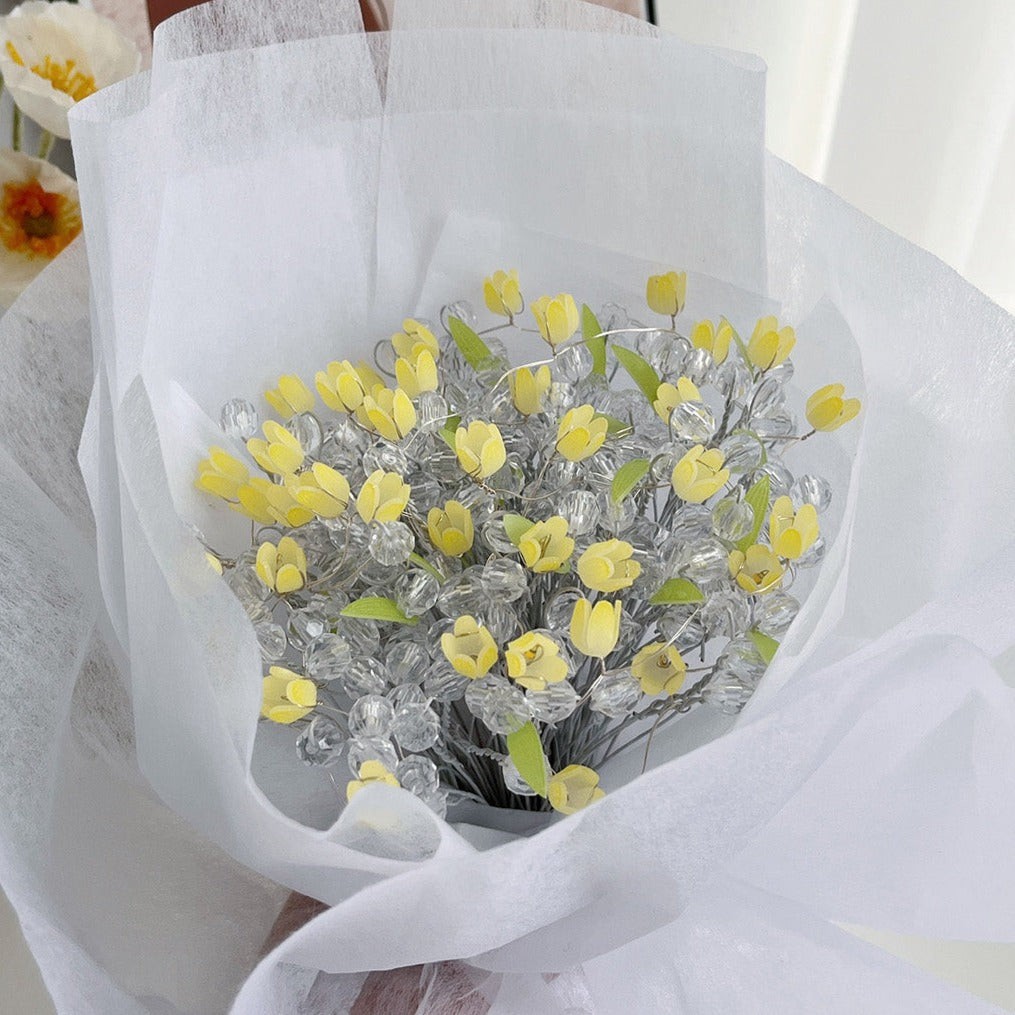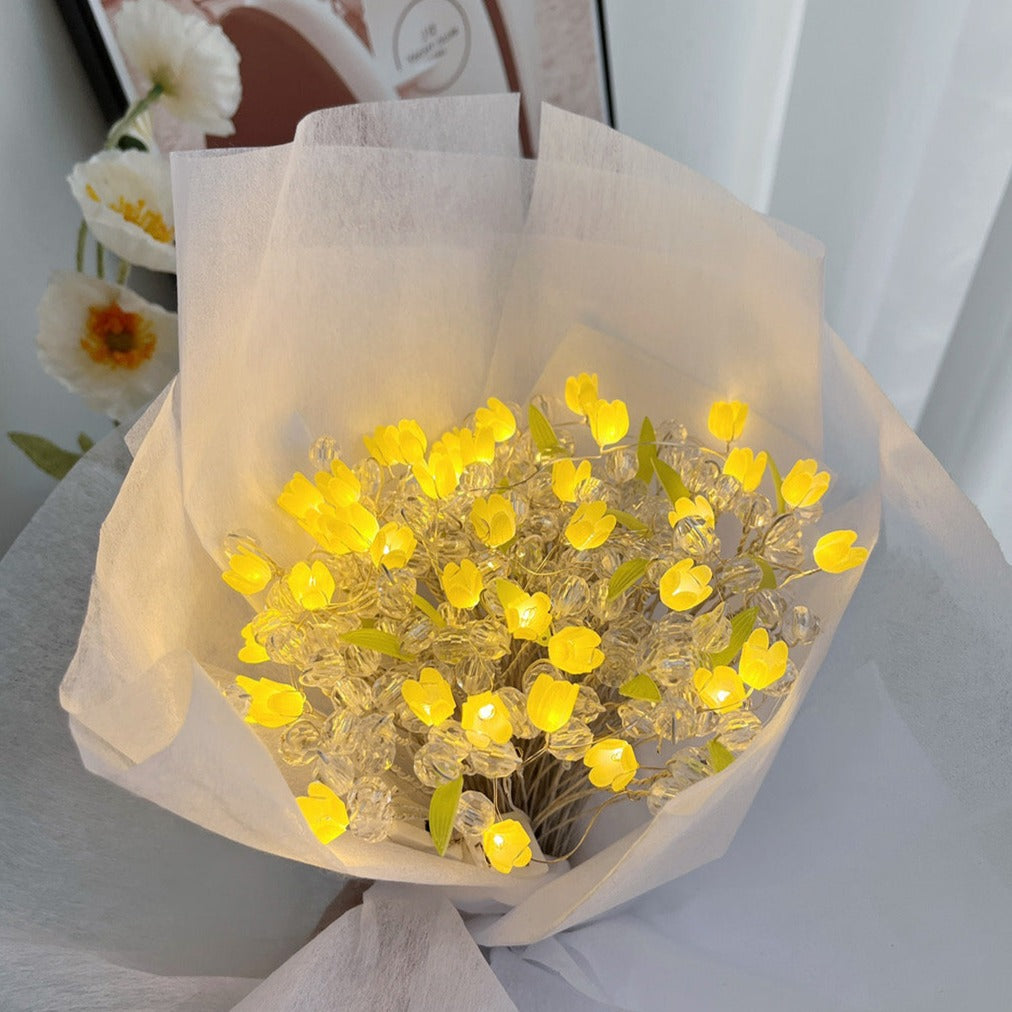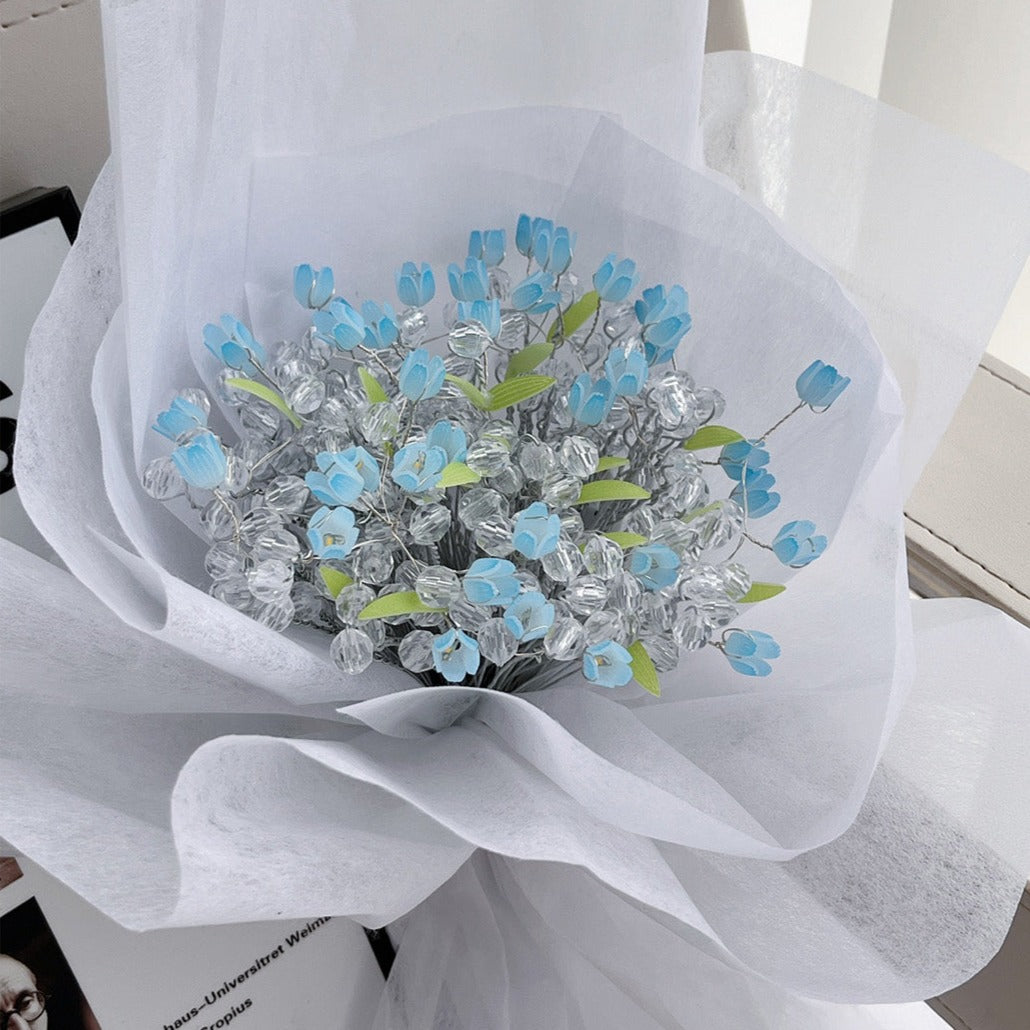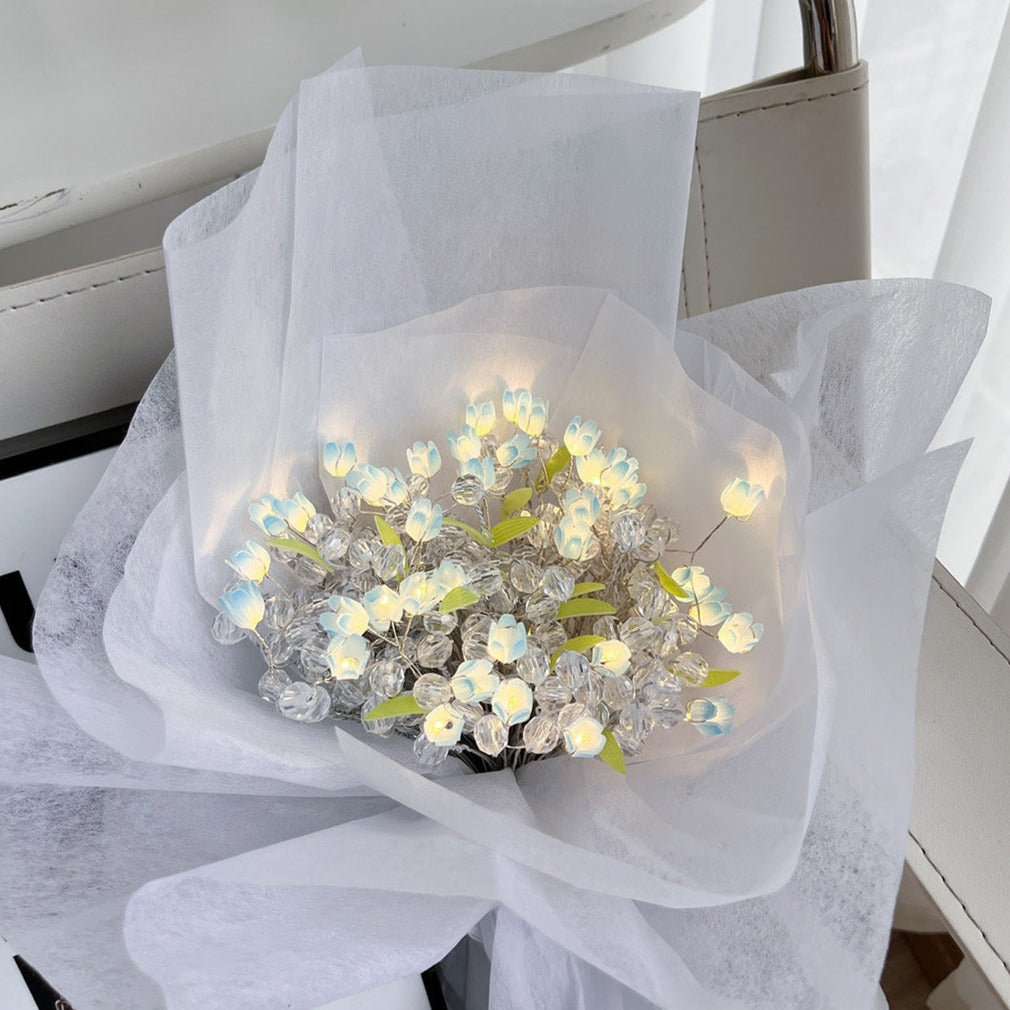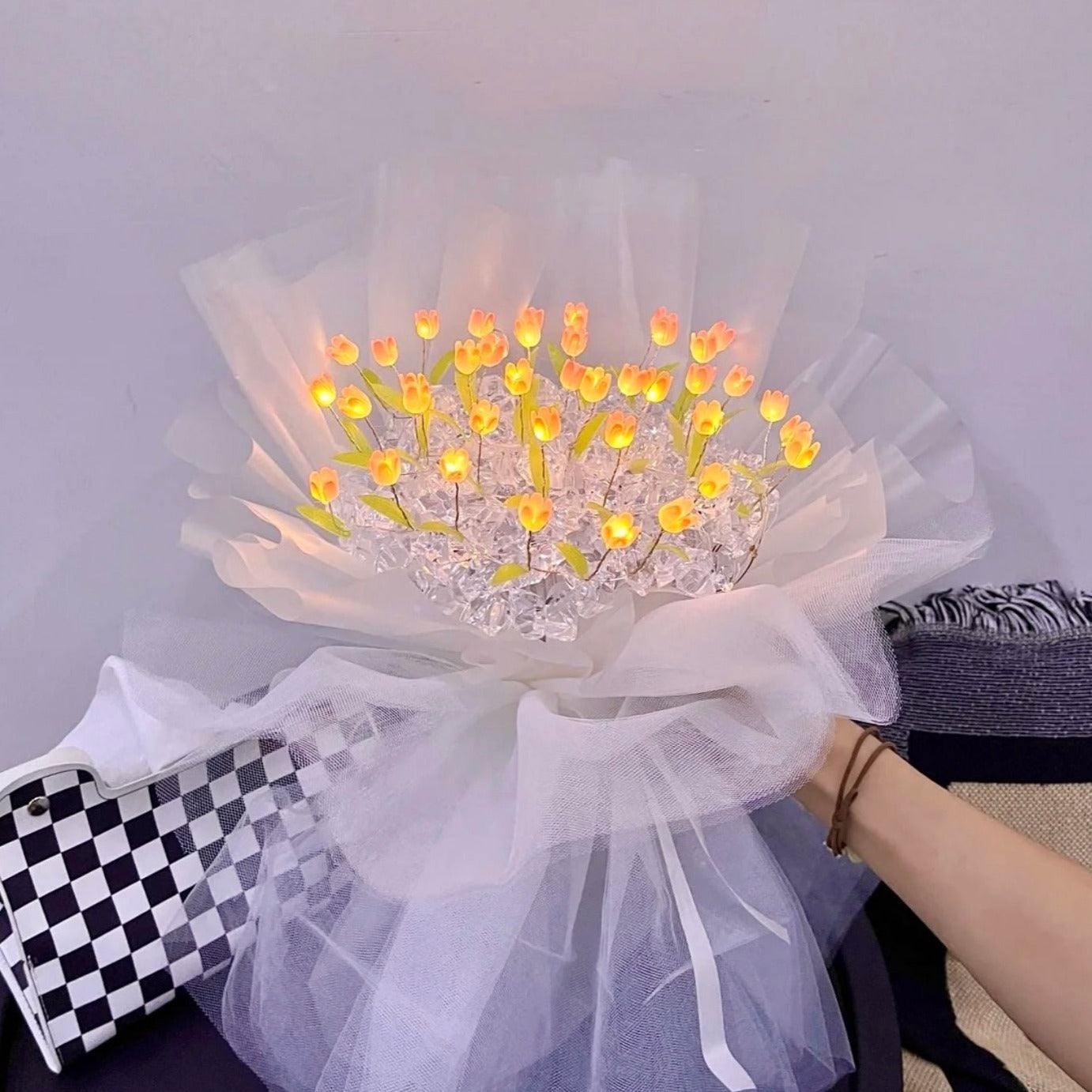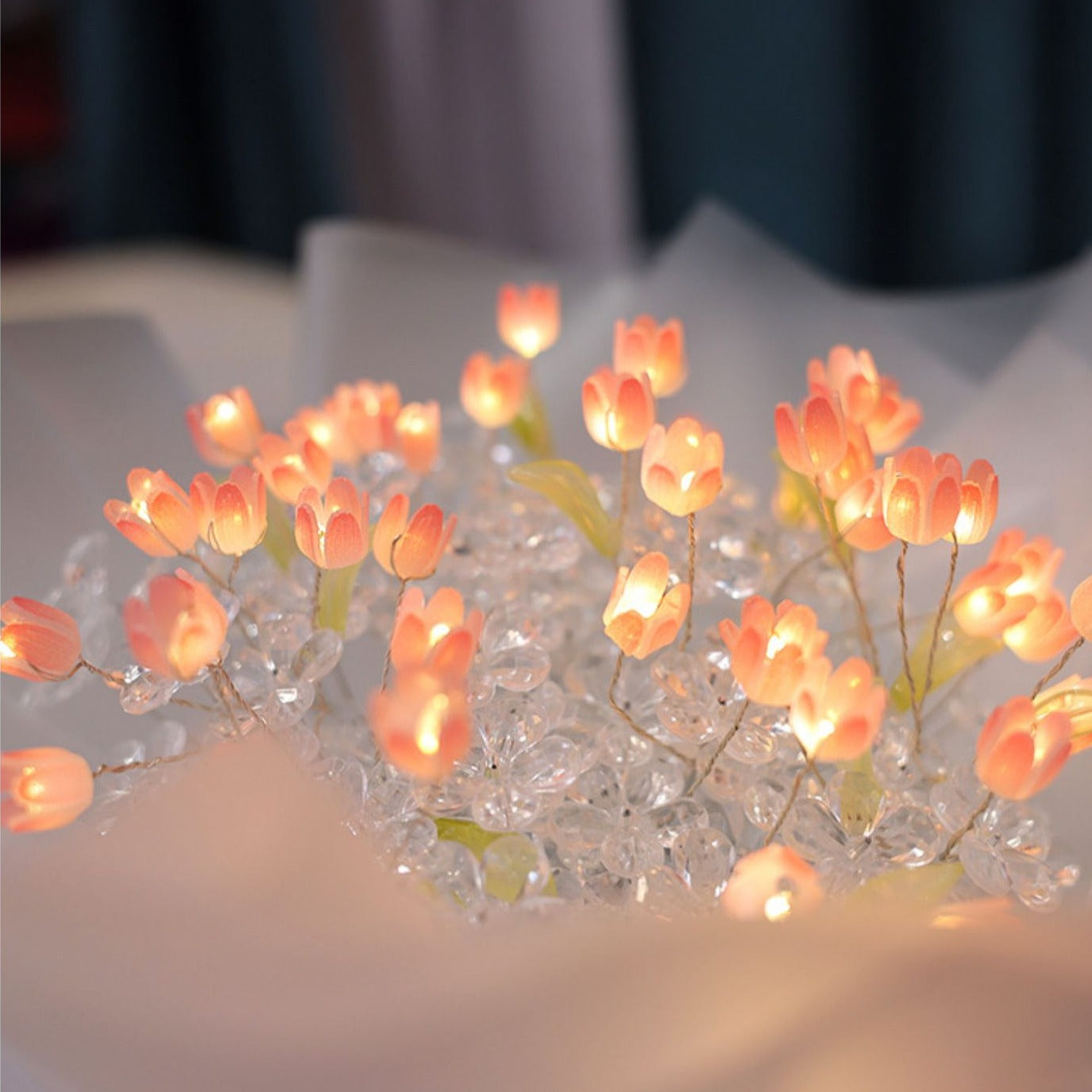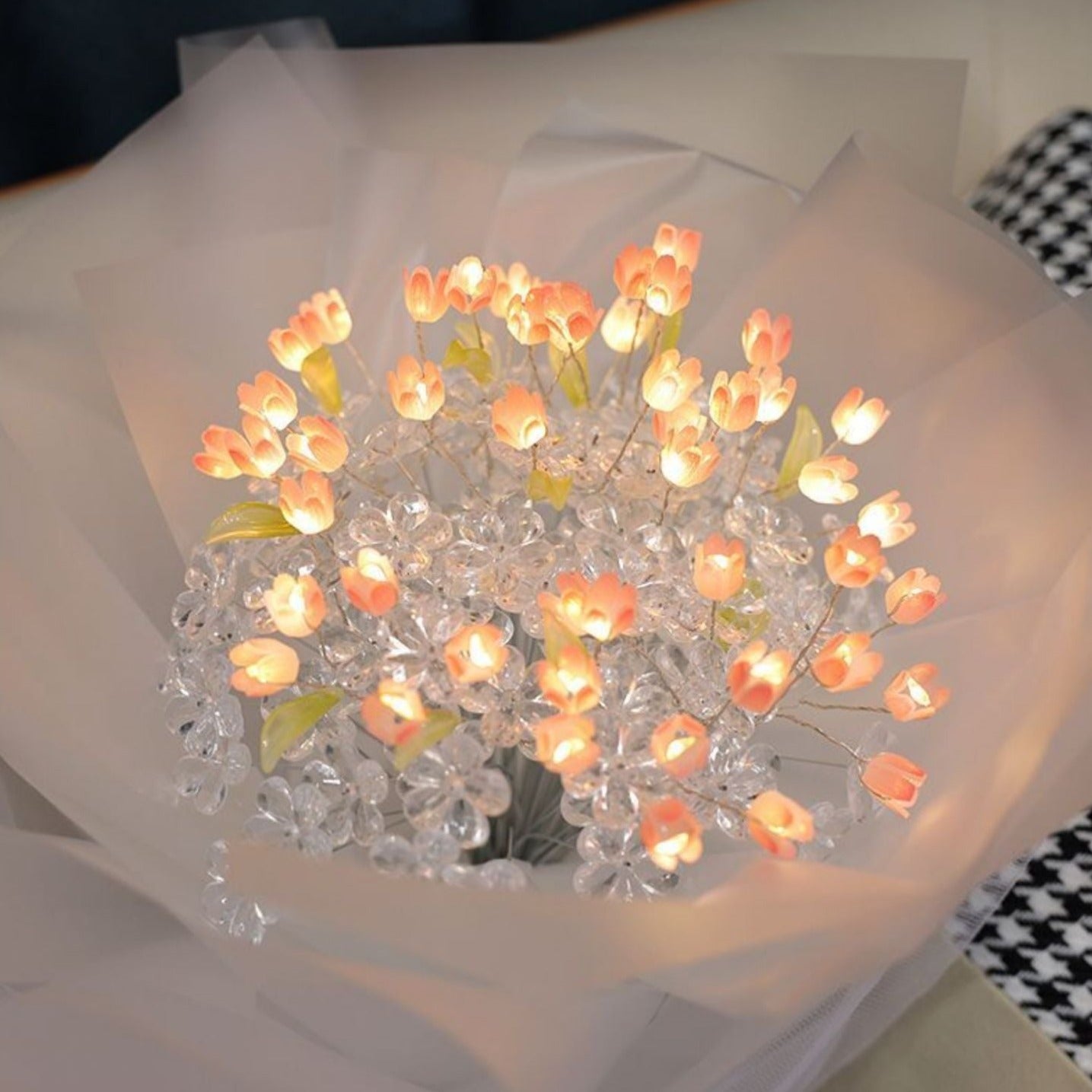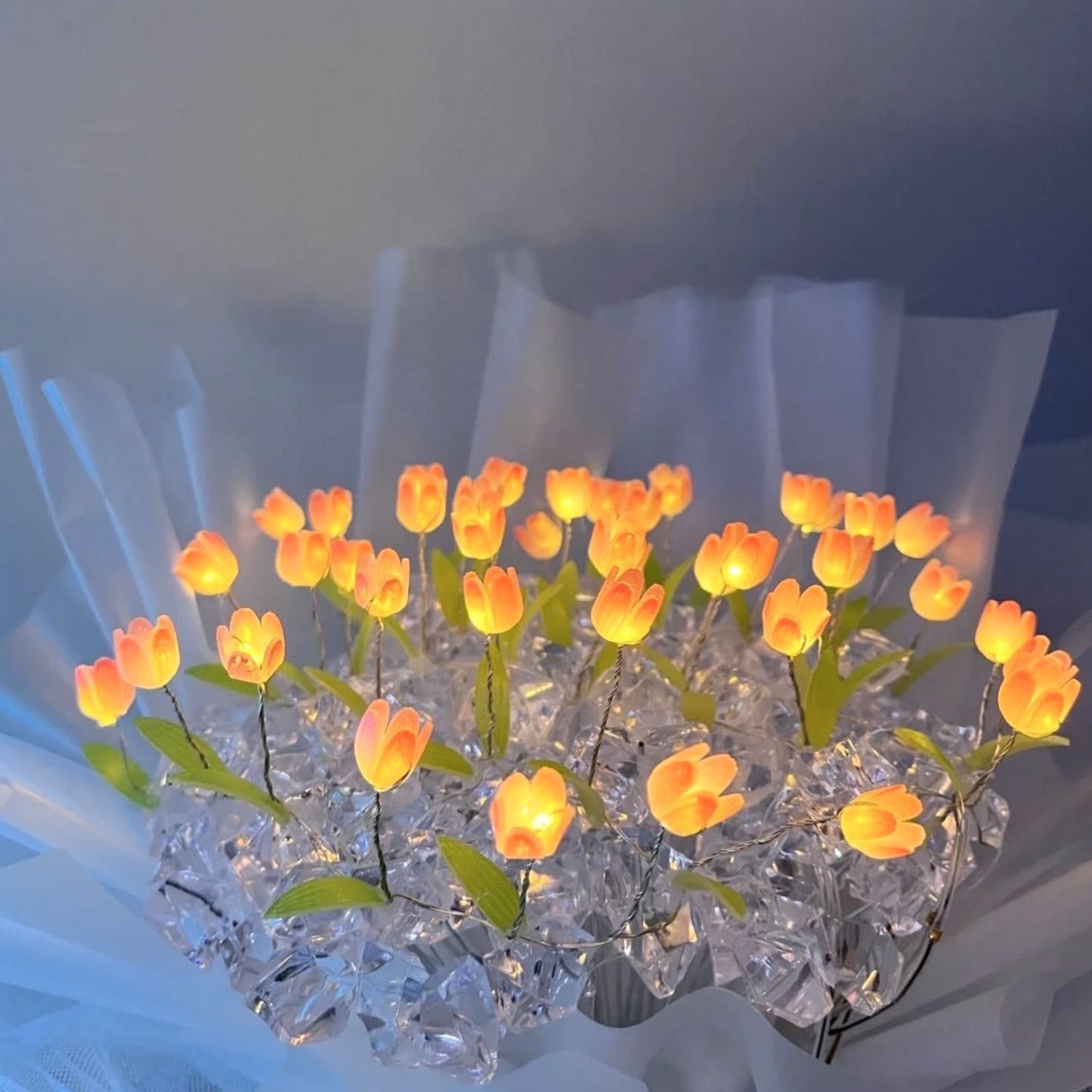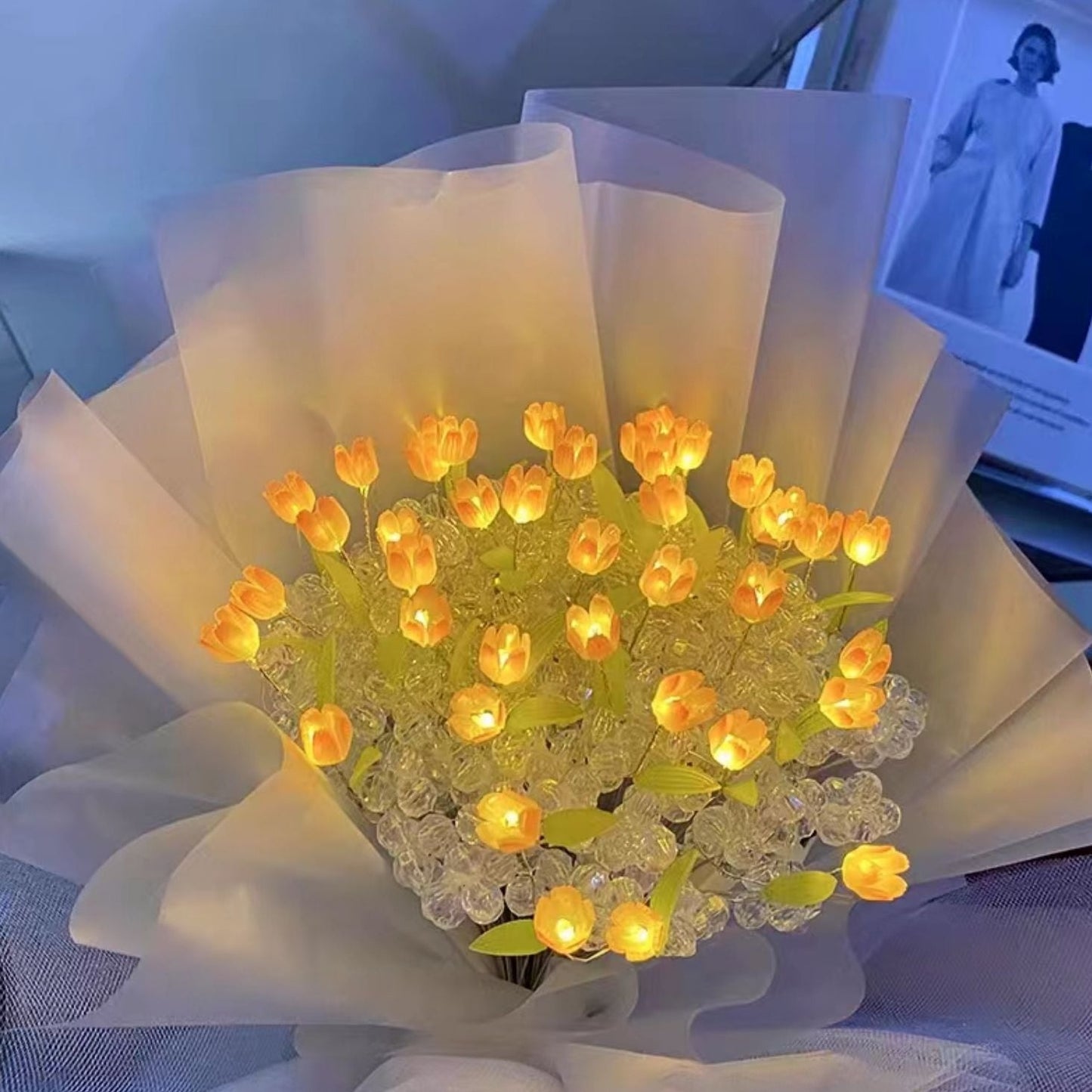 Very nice and pretty, my girlfriend loves it so much! thank you!
Haven't done craft project for a long time! But making this flower light is pretty fun :)
I figure this will be better than sending her normal flowers since normal flowers will be thrown away after a few days but this bouquet could be kept and used all the time! And she does love it so much more!