MagnetDoodle - Unleash Creativity with Magnetic Baby Game!
Regular price

$49.90 USD

Sale price

$24.90 USD

Unit price

per
Introducing Magnetdoodle, the ultimate magnetic drawing board that captivates children's imaginations! With its powerful magnetic pen, kids can effortlessly control colorful beads to create stunning artworks on the fully covered board. The set includes reference pictures for easy guidance, promoting artistic interest, focus, and fine motor skills. Let their imagination run wild as they develop color recognition, master pen grip, and unleash their creativity. The adorable bunny design adds an extra touch of cuteness. Get ready to witness your child's artistic journey unfold with Magnetdoodle!
What's included in the package
30-Day Money Back Guarantee

We are certain you'll love our product as much as we do. But if for any reason you're not completely satisfied, just let us know and we'll make it right!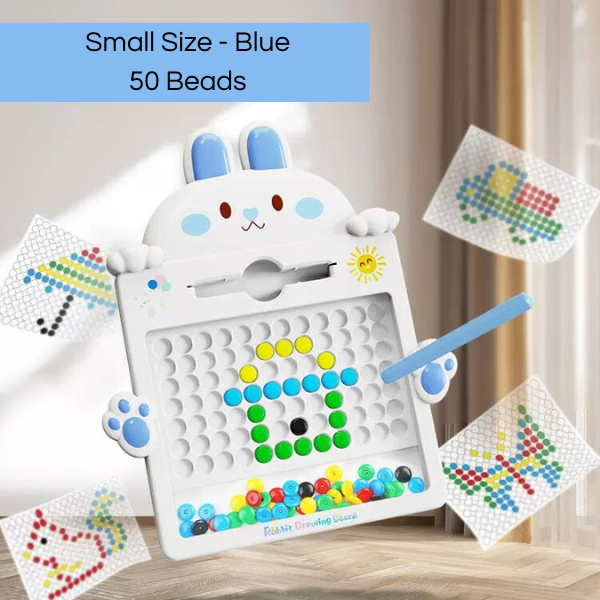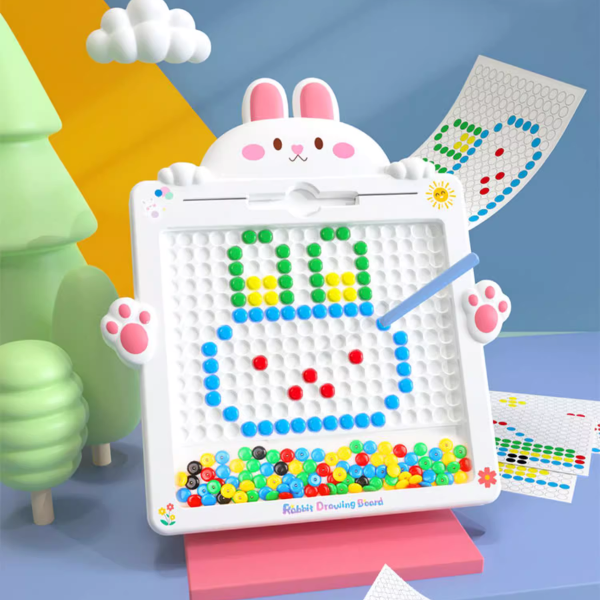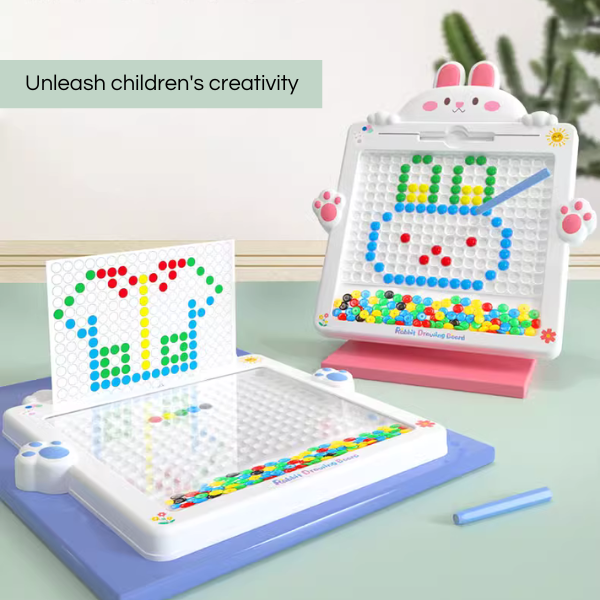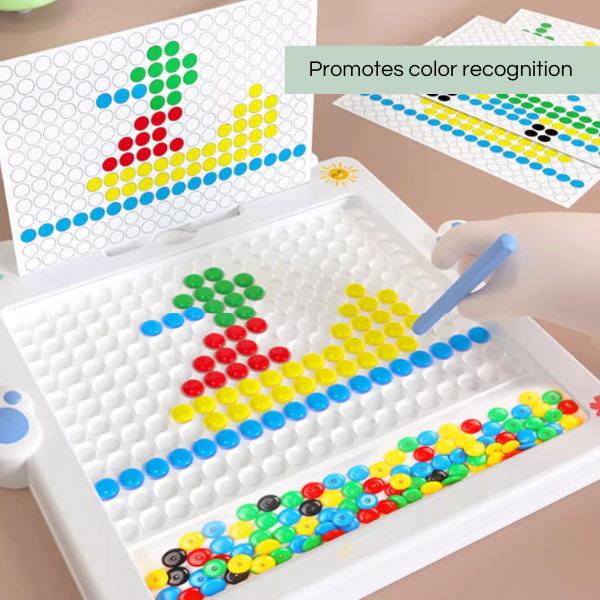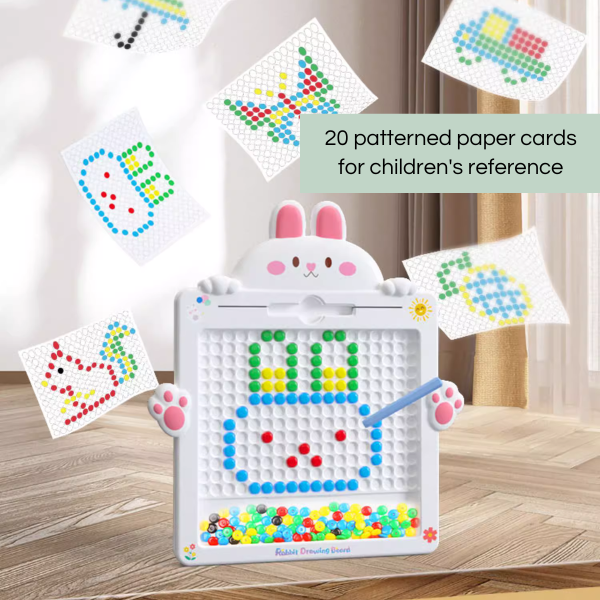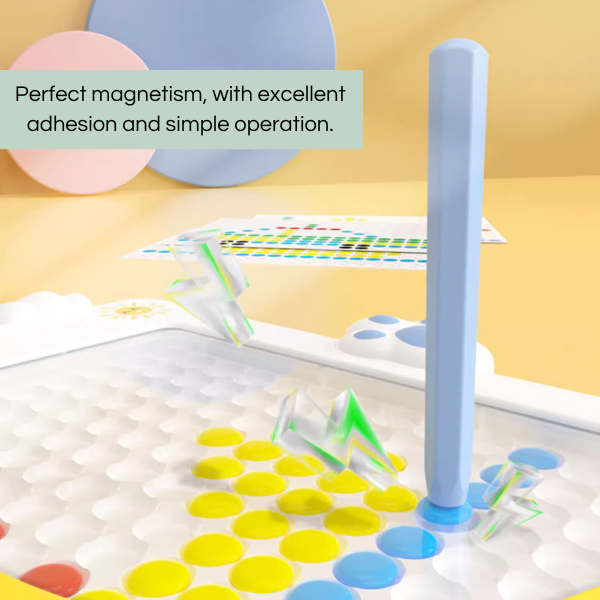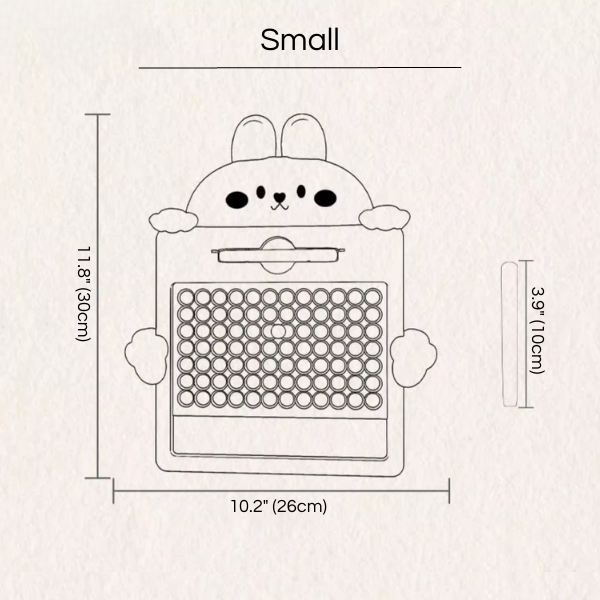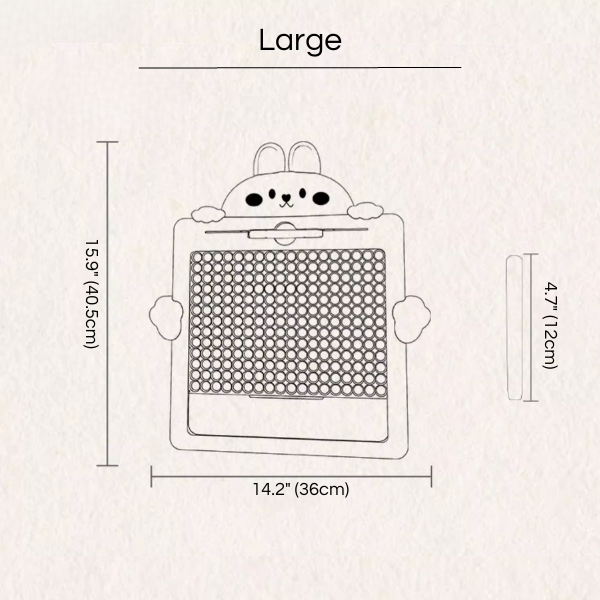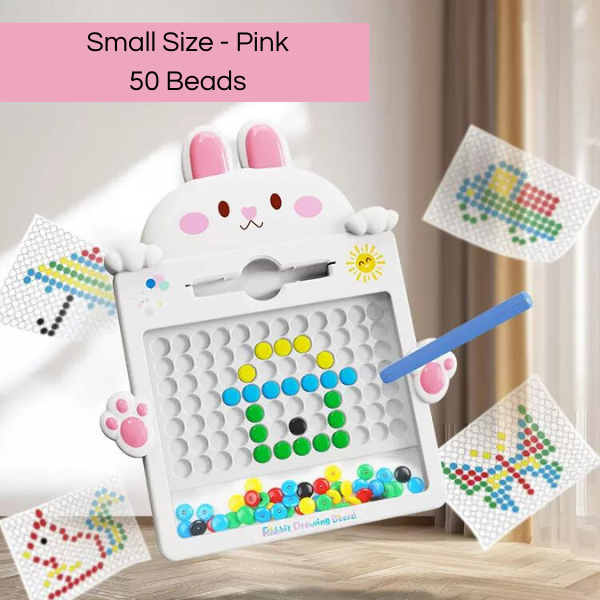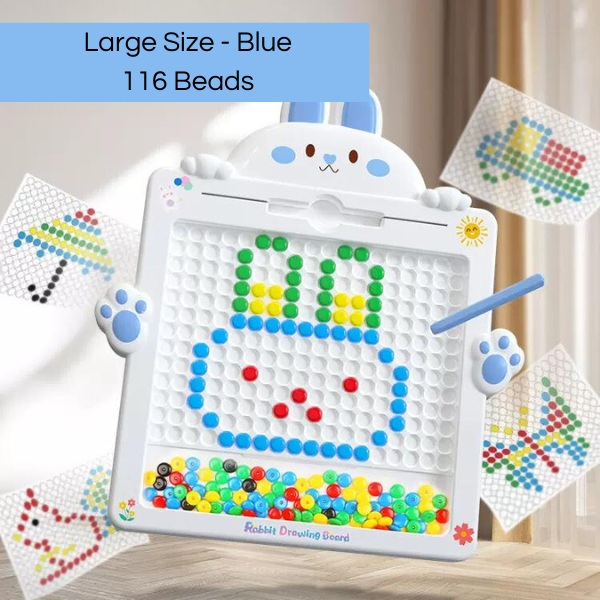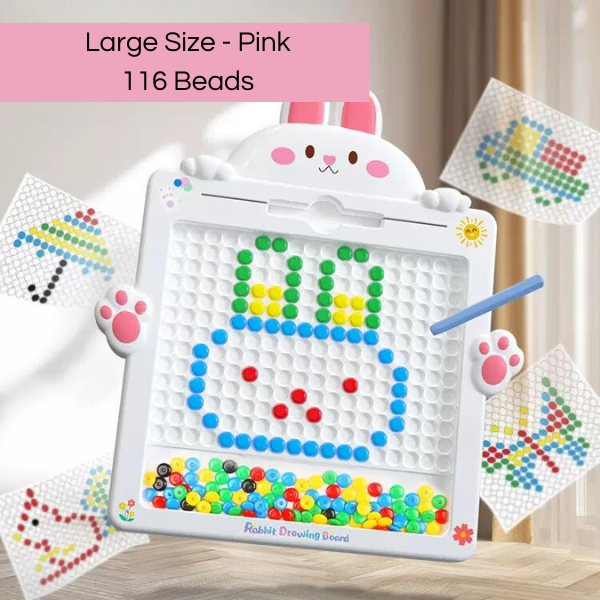 Magnetdoodle keeps my little one engaged for hours. - Sophia Lee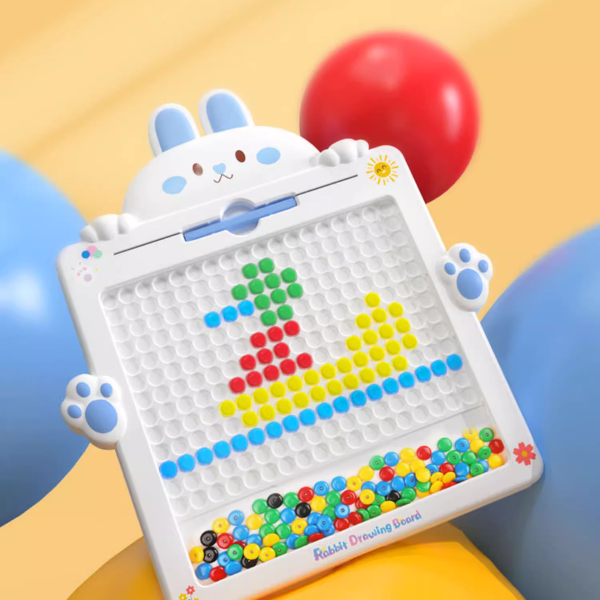 Enhance Artistic Interest
Ignite your child's passion for art with Magnetdoodle. As they use the magnetic pen to maneuver the vibrant beads, their curiosity and love for drawing will blossom, encouraging self-expression and creativity like never before.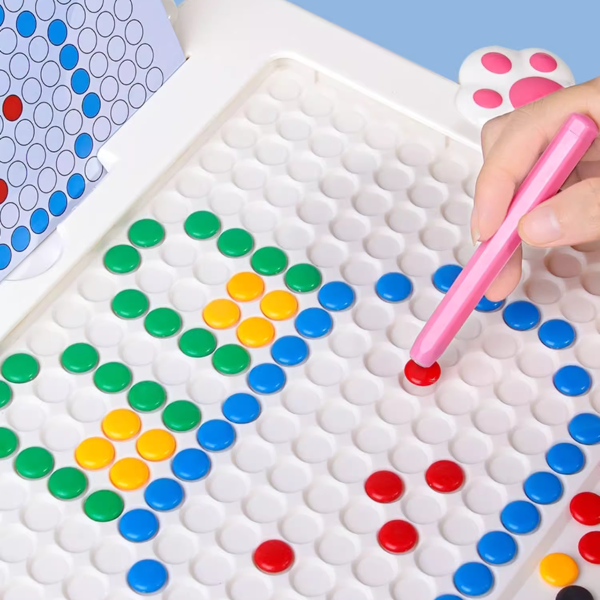 Foster Focus and Fine Motor Skills
Magnetdoodle enhances concentration and hand-eye coordination as children meticulously place the beads according to the reference picture. This engaging activity improves their ability to focus, boosts patience, and refines fine motor skills essential for future handwriting and dexterity.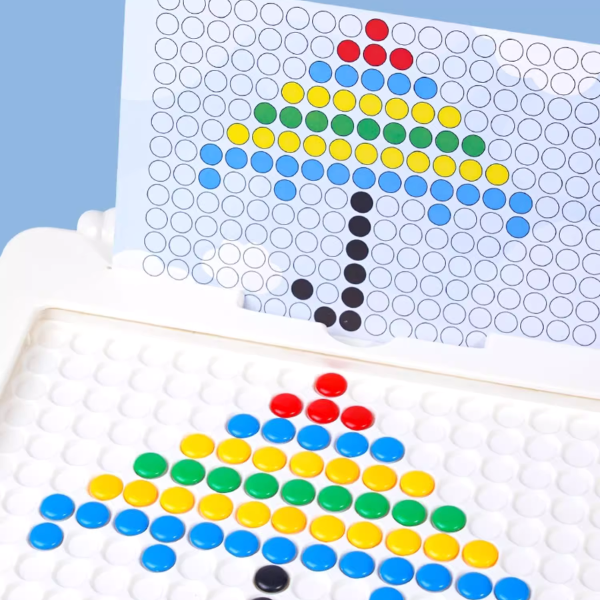 Stimulate Imagination and Color Recognition
The magnetic drawing board inspires imaginative play by allowing kids to bring their ideas to life. With an array of colorful beads, they'll explore different shades, patterns, and combinations, nurturing their color recognition skills and expanding their visual perception.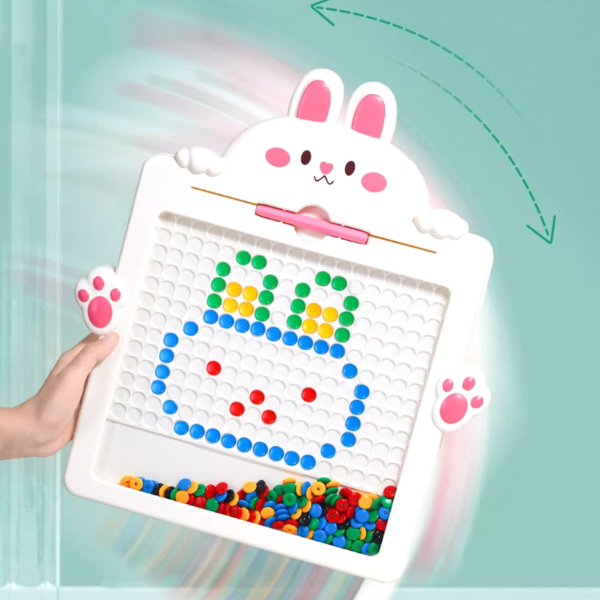 Easy and Secure Design
Magnetdoodle features a fully covered board, ensuring the beads stay in place even during transportation or playtime. The strong magnetic force of the pen guarantees seamless control and prevents accidental bead displacement, providing a hassle-free and mess-free drawing experience.
Magnetdoodle keeps my little one engaged for hours.
My child's creativity soared with Magnetdoodle! A must-have for budding artists.
Fantastic toy for nurturing artistic skills!
Magnetdoodle made drawing fun and mess-free. My kids adore it!
Great for developing fine motor skills!
Questions? We've Got You Covered!
Q1: What age range is Magnetdoodle suitable for?
A1: Magnetdoodle is designed for children aged 3 and above, making it an ideal choice for preschoolers and early learners.

Q2: Can the beads easily fall off the board?
A2: No worries! The board is fully covered, so the beads stay securely in place.

Q3: Does the set include a reference picture?
A3: Yes, Magnetdoodle comes with a handy reference picture to guide kids in creating their masterpieces.

Q4: Can Magnetdoodle help improve my child's fine motor skills?
A4: Definitely! By manipulating the beads with the pen, children enhance their hand-eye coordination and fine motor skills.

Q5: Can Magnetdoodle be used multiple times?
A5: Yes! Magnetdoodle can be used again and again, providing endless hours of creative and educational fun.
Get It Now
Try Us Risk Free
🚚 Free Shipping For Orders >$19

💸 30 Day Money Back Guarantee

❤️ Satisfaction Guarantee