Mini Train Humidifier Essential Oil Diffuser
Regular price

$69.90 USD

Sale price

$34.90 USD

Unit price

per
Choo choo, next stop, your home! A humidifier is an essential part for people who suffer from dry skin, eczema, allergies, asthma, and much more. Our Mini-Train humidifier provides you and your family with healthy fine thermal moisture and keep you comfortable at all time. It features a cute mini-train design to add some fun into your home while keeping it safe and clean.
What's included in the package
Free Shipping

Free worldwide tracked shipping for orders over $19.

Shipping time varies by location. These are our estimates:

- US, Canada, Europe, Australia, New Zealand, Asia: 8-15 business days

- Central & South America: 10-20 business days

- Africa: 15-30 business days

Order fulfillment: 2-3 business days
30-Day Money Back Guarantee

We are certain you'll love our product as much as we do. But if for any reason you're not completely satisfied, just let us know and we'll make it right!
Keep you moisturized and comfortable
It's important to keep your environment moisturized, especially during dry season and flu season. Our humidifier disperse the water into the air in a fine mist, which helps to reduce dryness of mucous membranes or skin that have been irritated by dry air. 
Makeup is more docile and charming when you use this humidifier on a daily basis. It gives your skin more attention, replenishes water loss, and allows your skin to consume water. It is suited for all occasions.
Unique train design
This Mini-train humidifier features a unique train design that lets the warmth of the motor come out of the smoke stack and evaporate into the air. The train whistle blows and LED lights glow as you turn it on, adding a fun element to the warm mist. Kids will love having this in their room, which can help to relieve nasal dryness and ease breathing. But it's not just for kids! Use it in your office, bedroom or living room to create a more enjoyable environment. It's such a cute decoration machine!
Convenient to use
The humidifier has a big cap that can be opened easily for filling because sometimes when you're busy, you need to refill in a hurry. It's powered by USB which means it's super portable and can be used anywhere!
After booting, long pressing for 1 second can change the color of the light to whatever you want, allowing you to communicate your emotions concretely. The humidifier moisturizes almost silently, allowing you to focus on work and enjoy life.
 Peace of mind
The humidifier has a built-in timer and will be automatically shut off after 4 hours. The added safety ensures your peace of mind when you use it. The humidifier provides long-lasting moisturizing while remaining gentle. No more worries about dry skin!
Specification

Capacity: 300ml
Power (W): 2W
Noise: <36db
Humidification Method: Ultrasonic
Water-shortage Power-off Protection: Yes
Application: 11-20㎡
Humidity Control: manual
Power Type: USB
Timing Function: Yes
Mist Output (gallon / day): 20-40ML/H
Humidifying Capacity: 30ml/h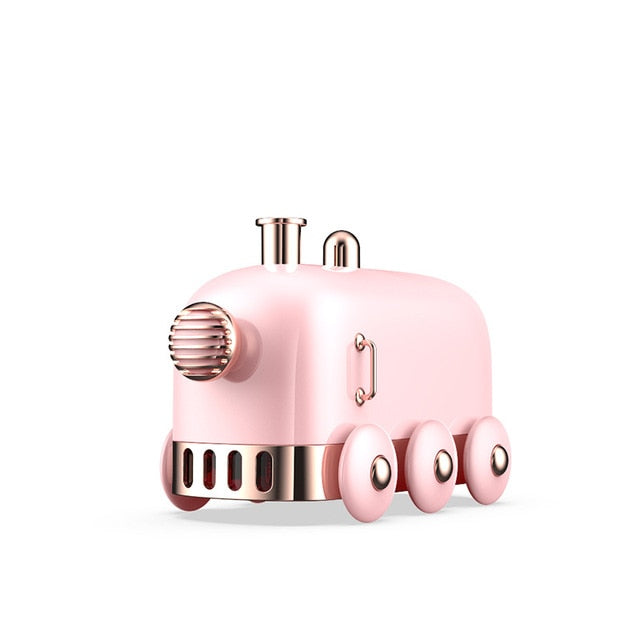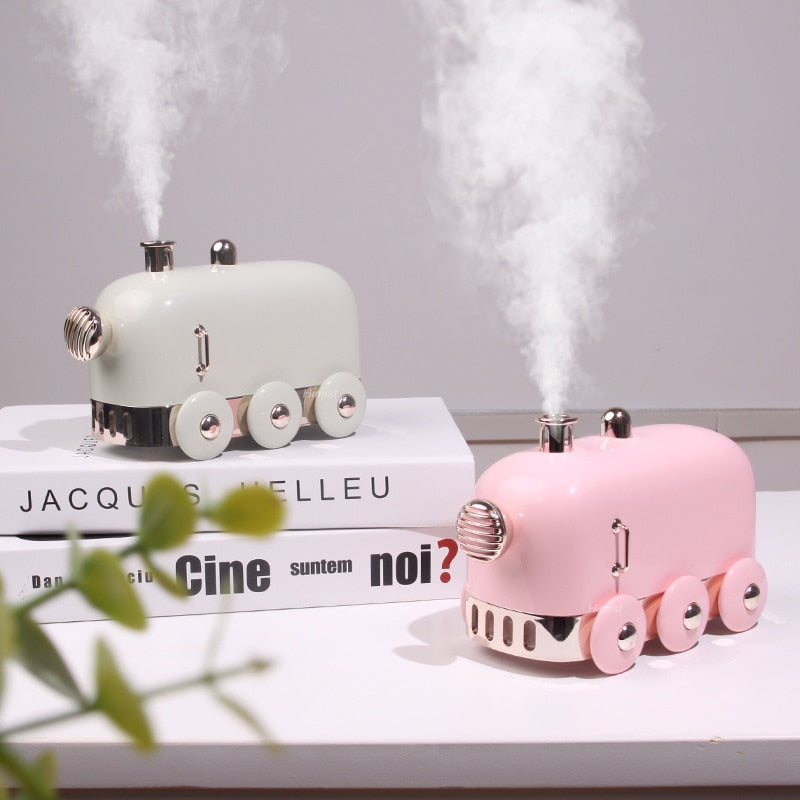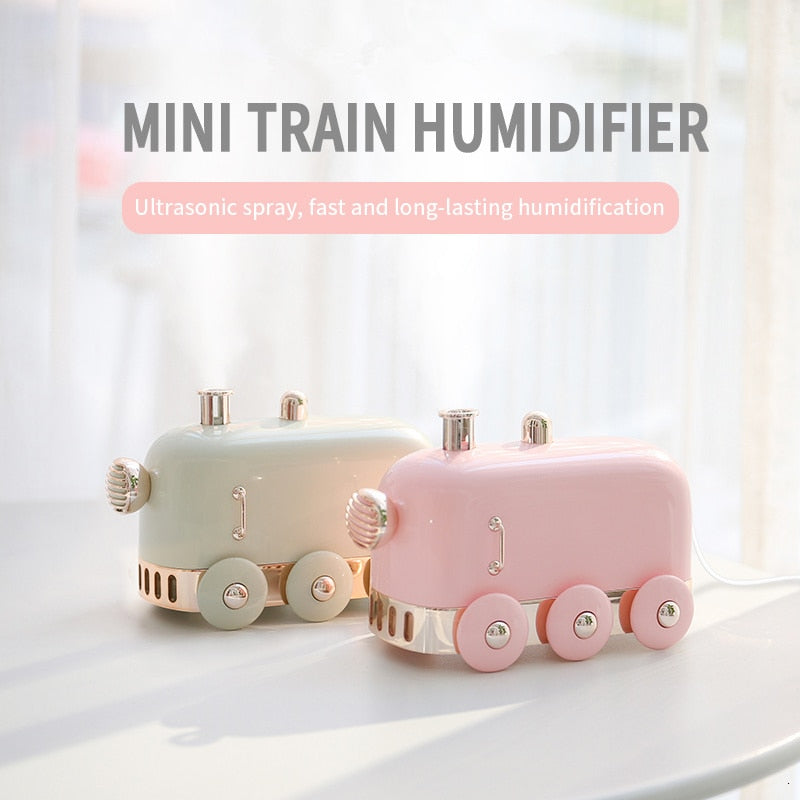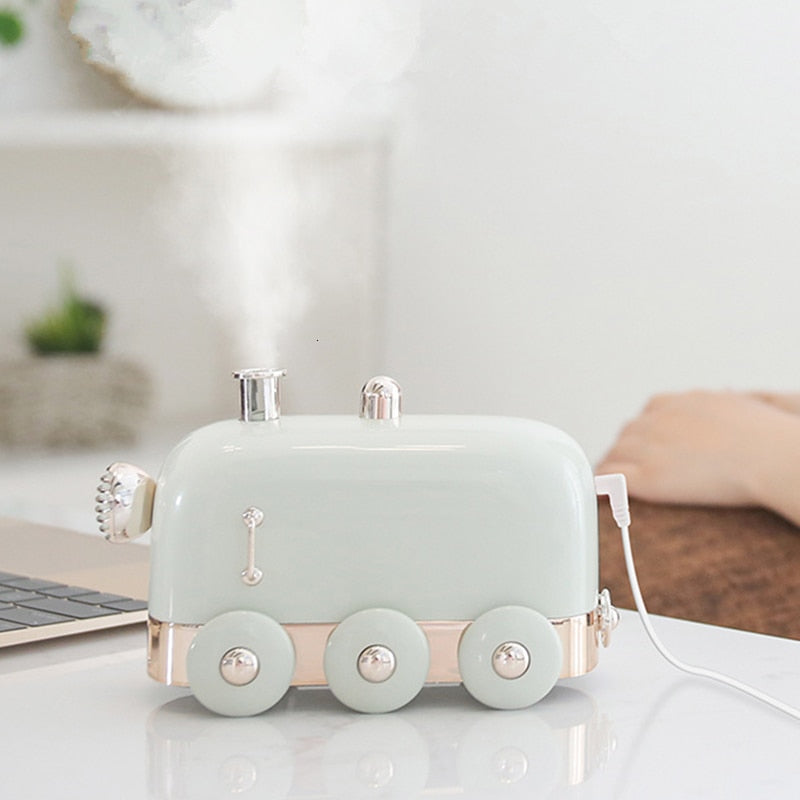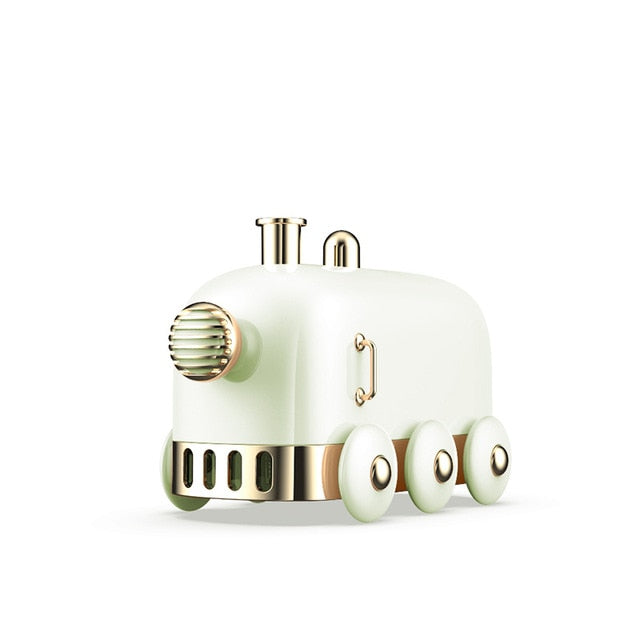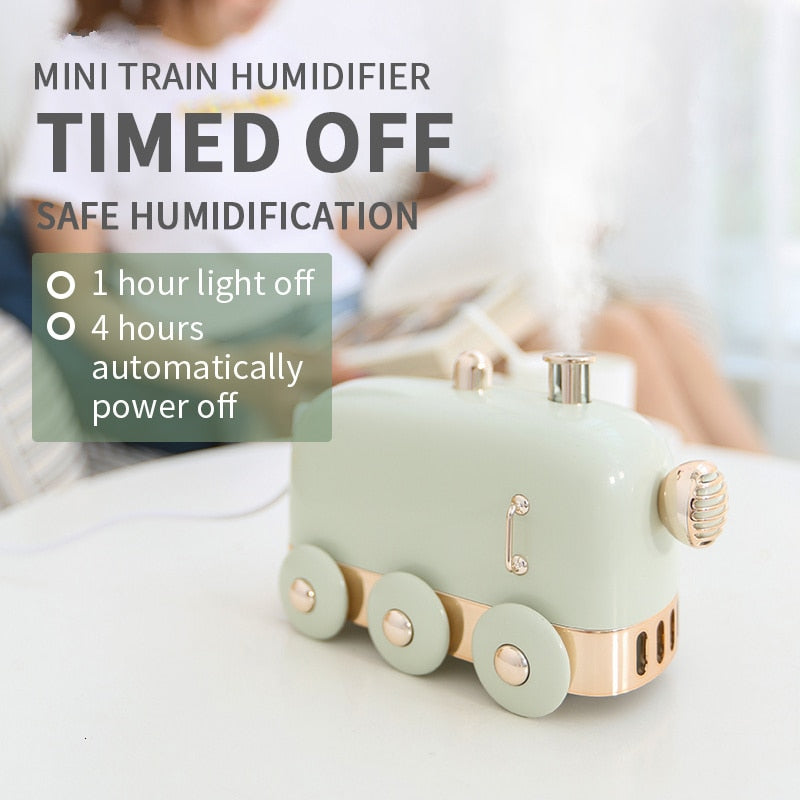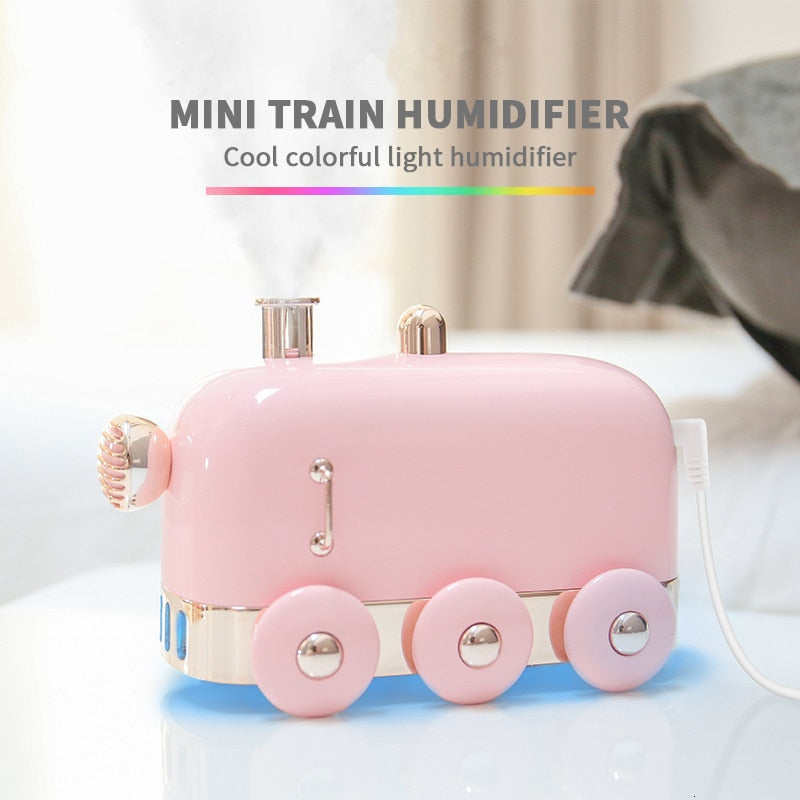 Very good, work straight, loved, is second Q bought
It's beautiful! As in the photo, when you turn it on it makes train noises and color lights, it works perfect
es chulisimo y muy original
I loved it, as described, they look great quality. Delivery was quick.