Painless Body Scrub Sponge
Regular price

$29.90 USD

Sale price

$14.90 USD

Unit price

per
Do your children like to run around all day, play in the sand and mud, or jump up and down? Well, mine do! While it's so important for them to get all types of exercise and have fun in their own way, it's equally if not more important to keep them clean and hygienic. Let's admit it, kids are like dirt magnets! This is why this scrub sponge comes handy.
What's included in the package

1 X Painless Body Scrub Sponge
Free Shipping

Free worldwide tracked shipping for orders over $19.

Shipping time varies by location. These are our estimates:

- US, Canada, Europe, Australia, New Zealand, Asia: 8-15 business days

- Central & South America: 10-20 business days

- Africa: 15-30 business days

Order fulfillment: 2-3 business days
30-Day Money Back Guarantee

We are certain you'll love our product as much as we do. But if for any reason you're not completely satisfied, just let us know and we'll make it right!
A Scrub Sponge That Works
Rubbing your skin with this sponge lightly for no more than 5 seconds, you can visibly see dirt and dead skin coming out, and you'll be surprised how effective this sponge is! Thanks to the unique design of the sponge texture, the friction between the sponge and skin is increased, making the dirt and dead skin nowhere to hide. 
A Scrub Sponge That's Children Friendly
Our scrubber is made of soft and high-density sponge with super strong water absorption. Once it's soaked in water, it becomes so soft that it can be twisted any way. The premium material makings scrubbing comfortable and children's skin friendly.
Safe and convenient storage
The design of the hanging lanyard makes it easy to store the sponge after use. Moreover, by hanging the sponge, it gets dry as soon as possible to inhibit the breeding of bacteria.
How to Use

Please make sure that you follow the first and second step so that the sponge can be effective.
If the sponge is placed in a humid environment after use for a long time, it is easy  for bacteria to breed, therefore it is recommended to replace it regularly.
Note on Packaging

The bath sponge is wet-packed but might be dry when you receive it. The sponge will be as hard as stone when being dry. Just soak it in water and it will become soft in a few seconds.
The new product has a light latex smell, it won't smell after one use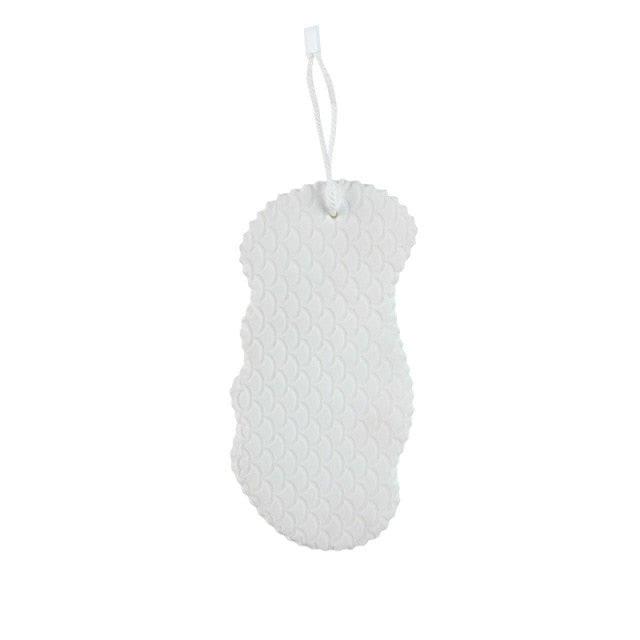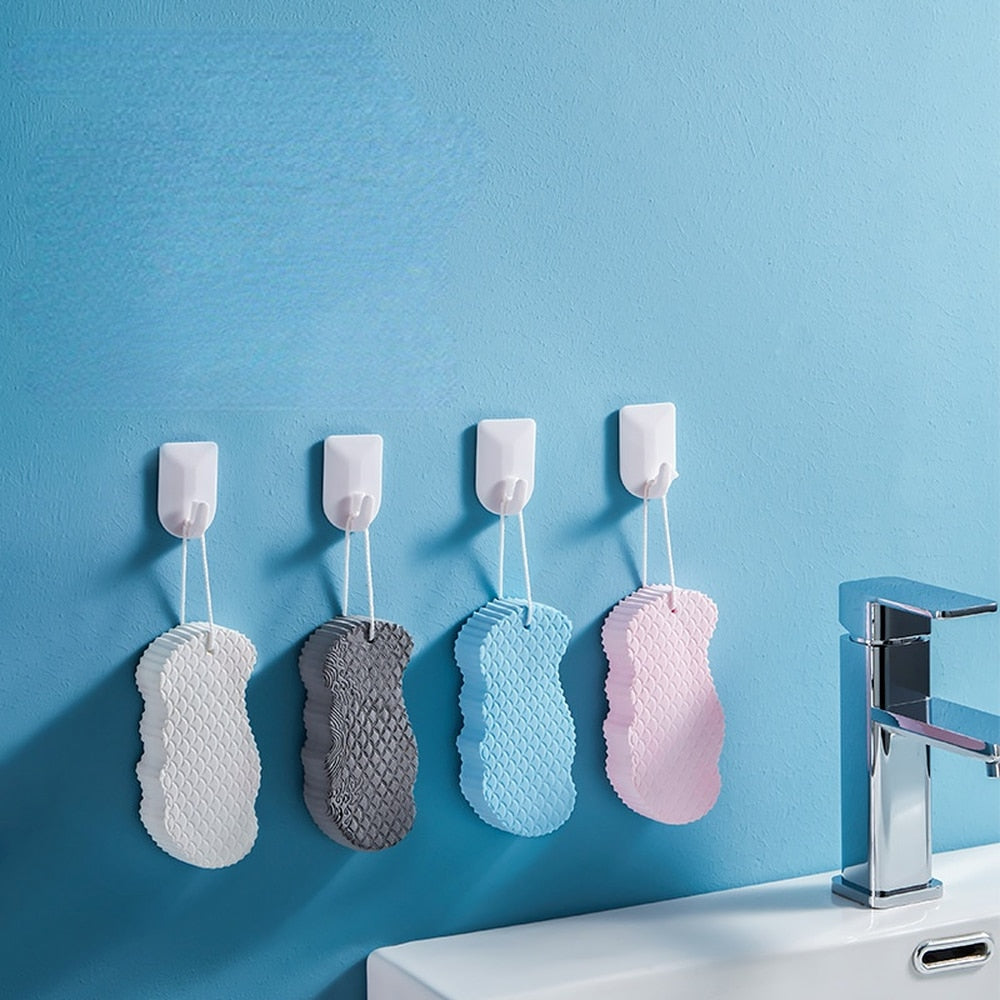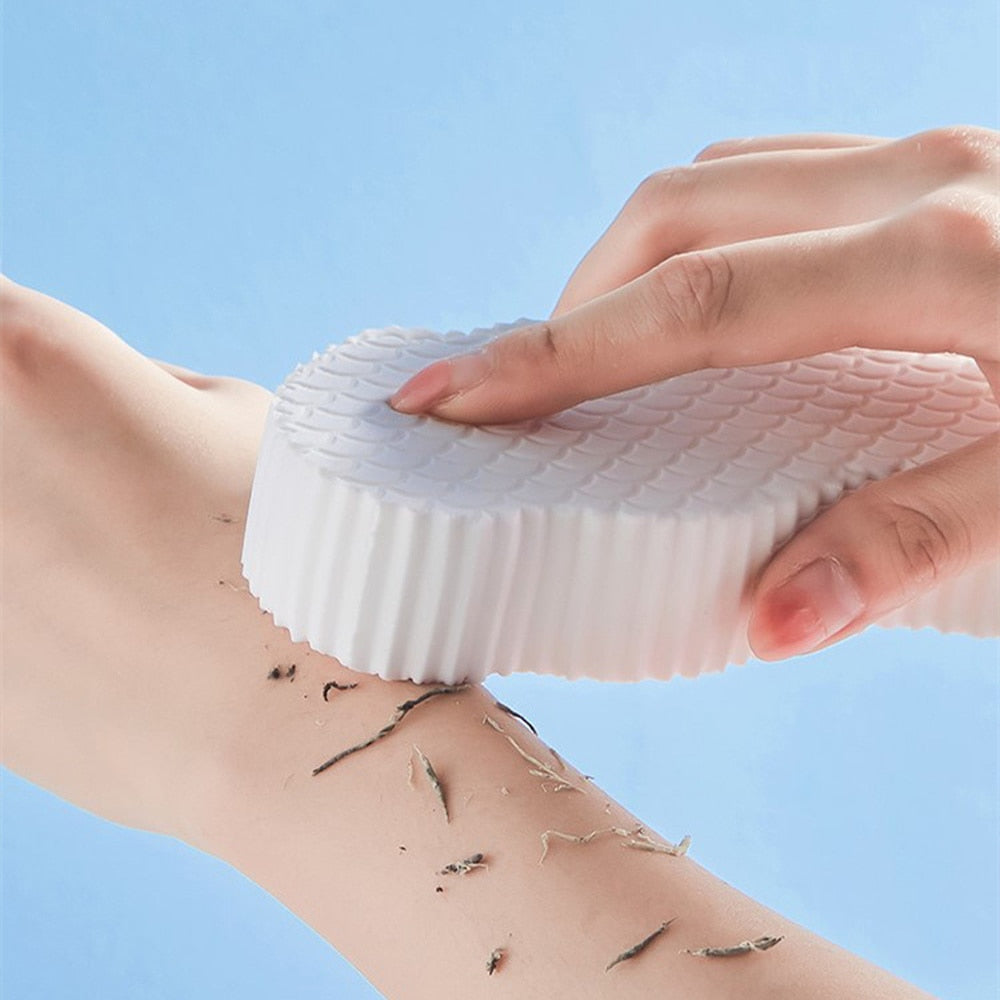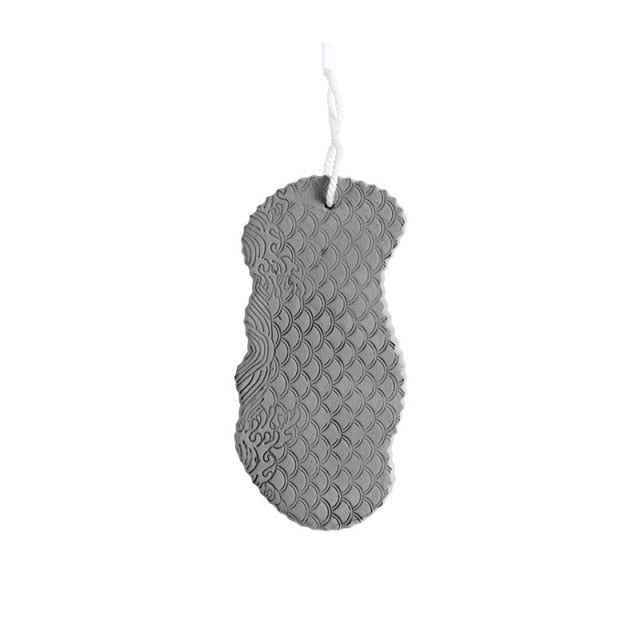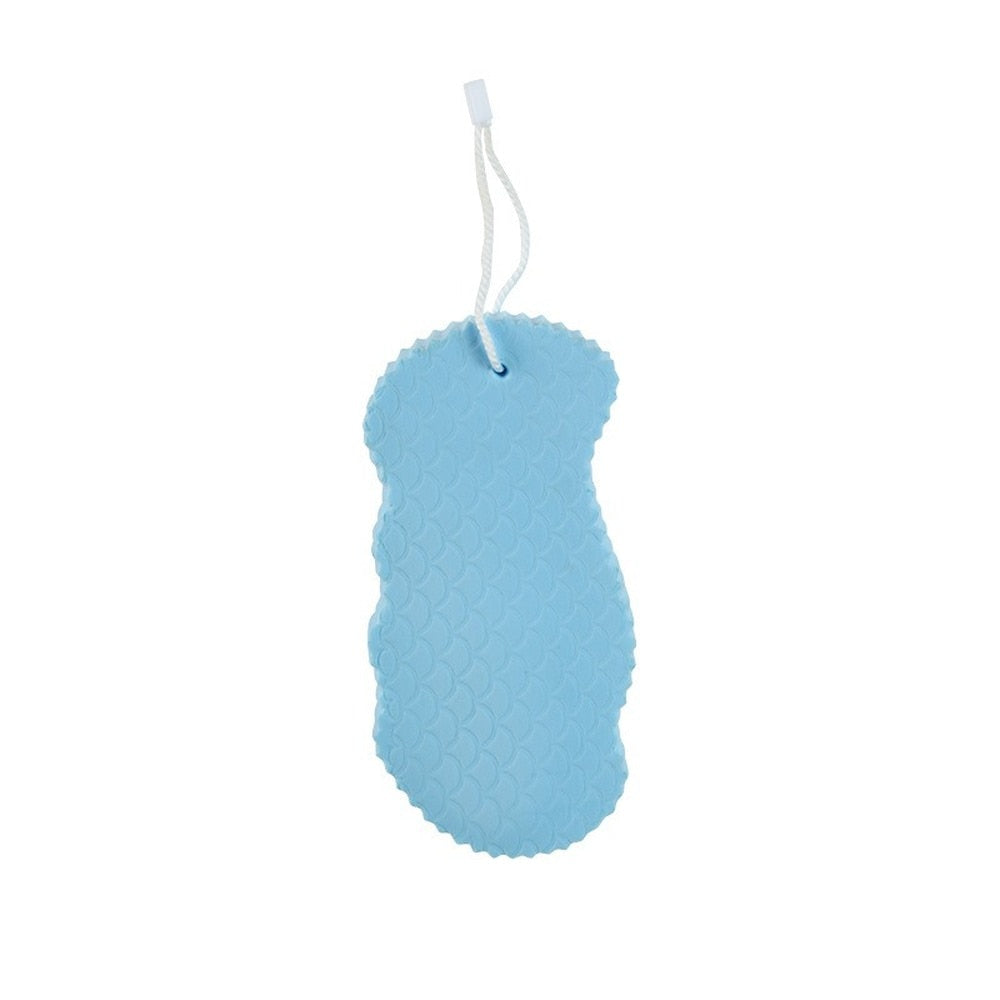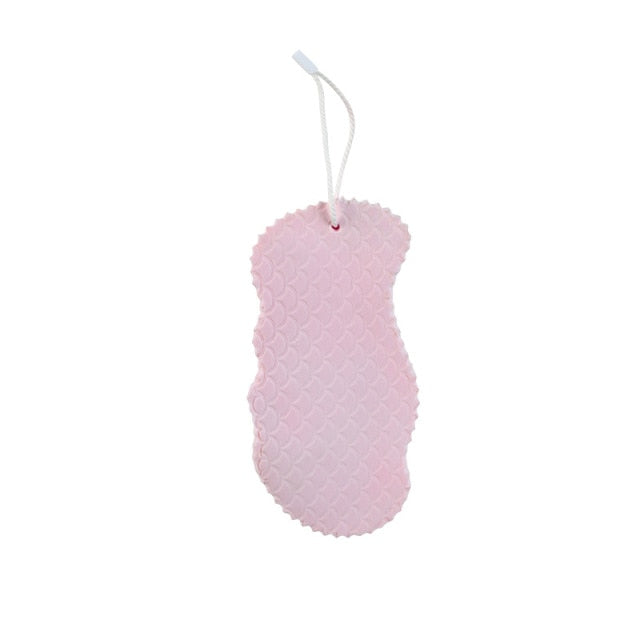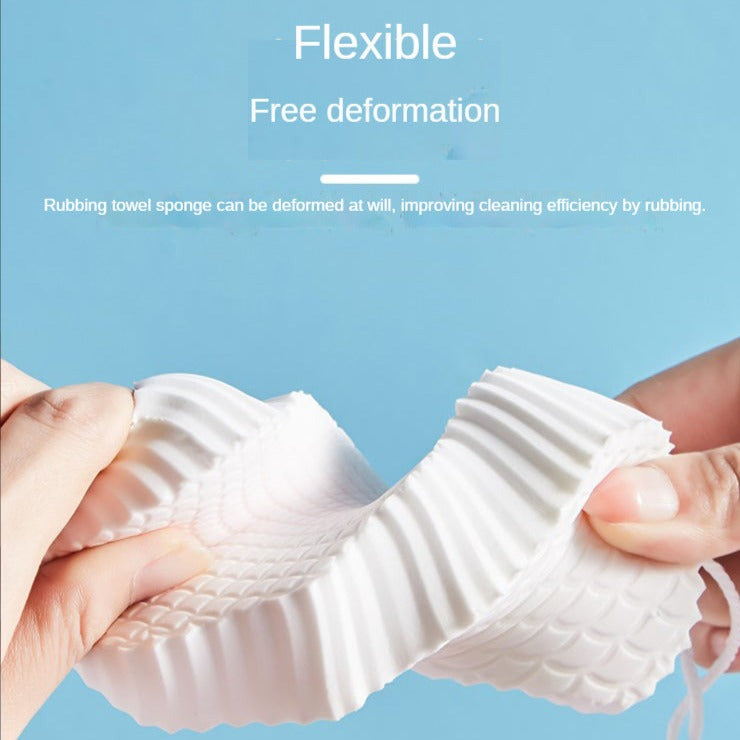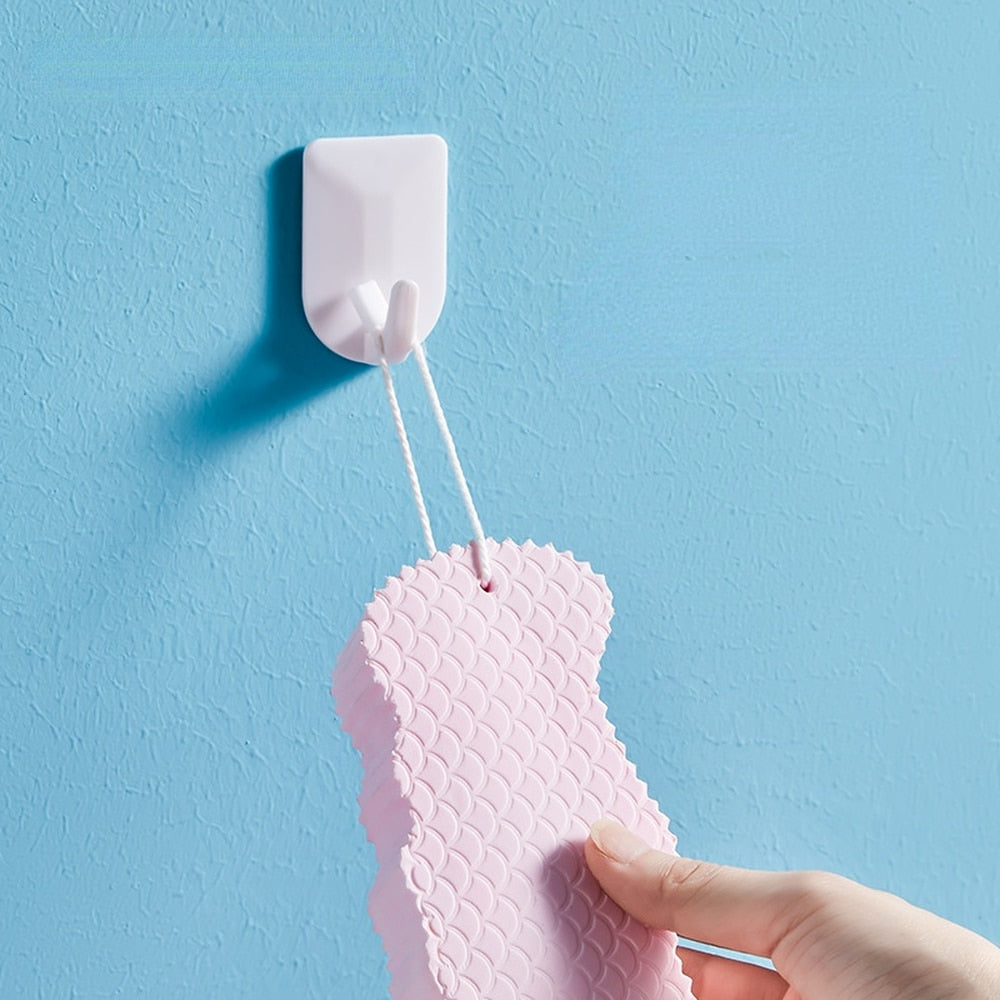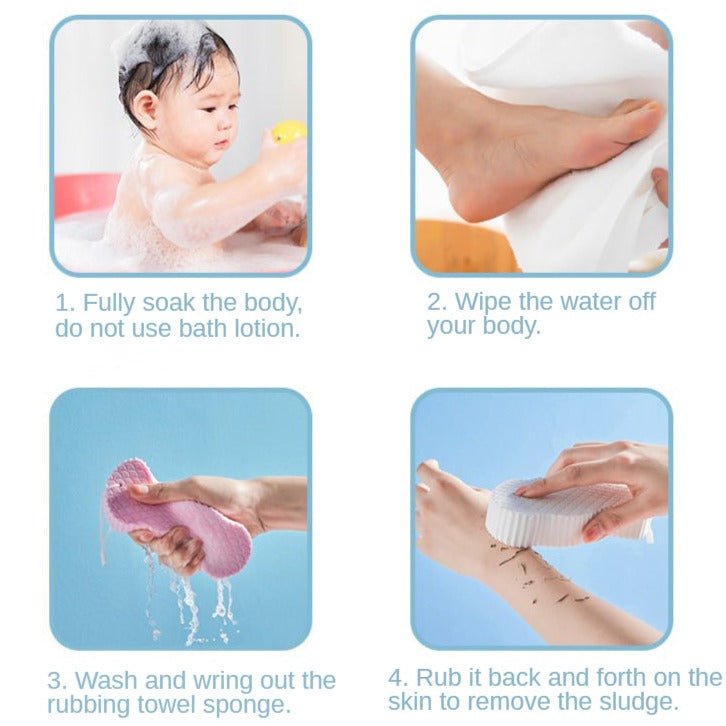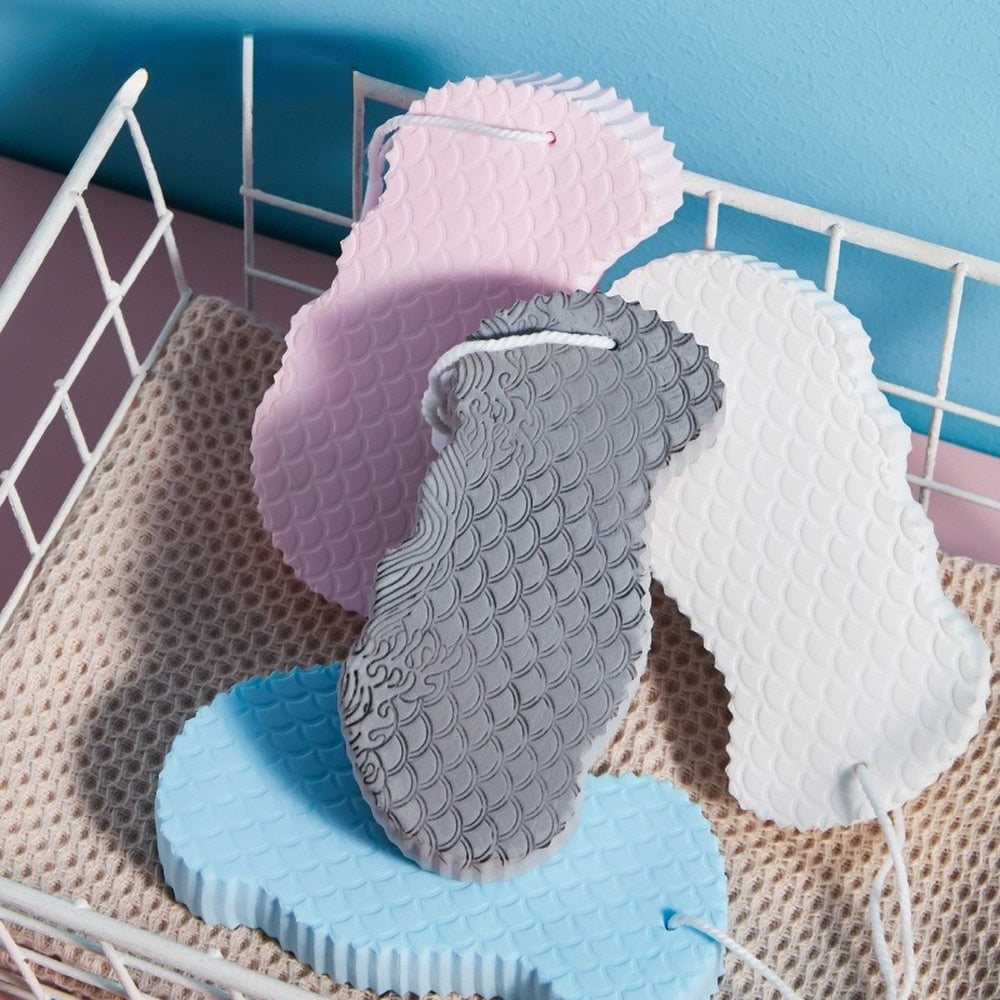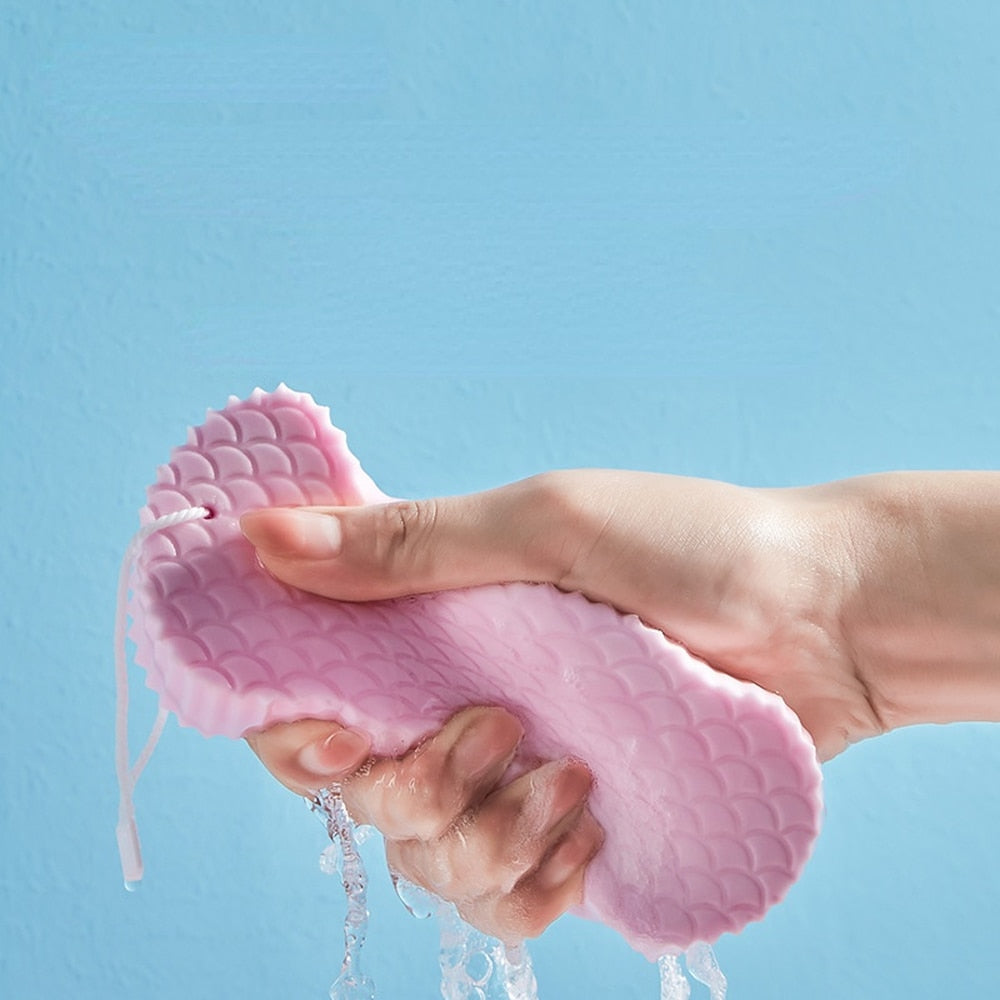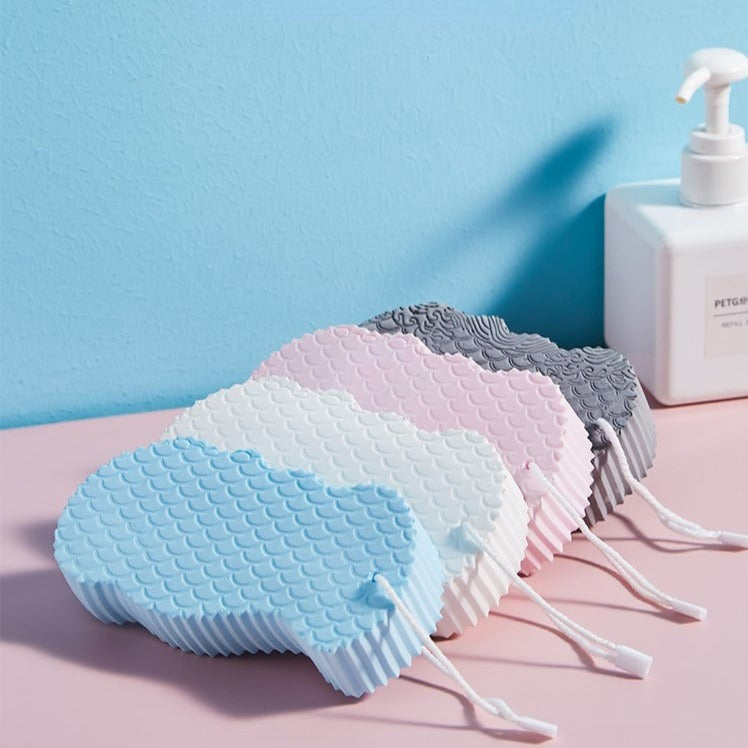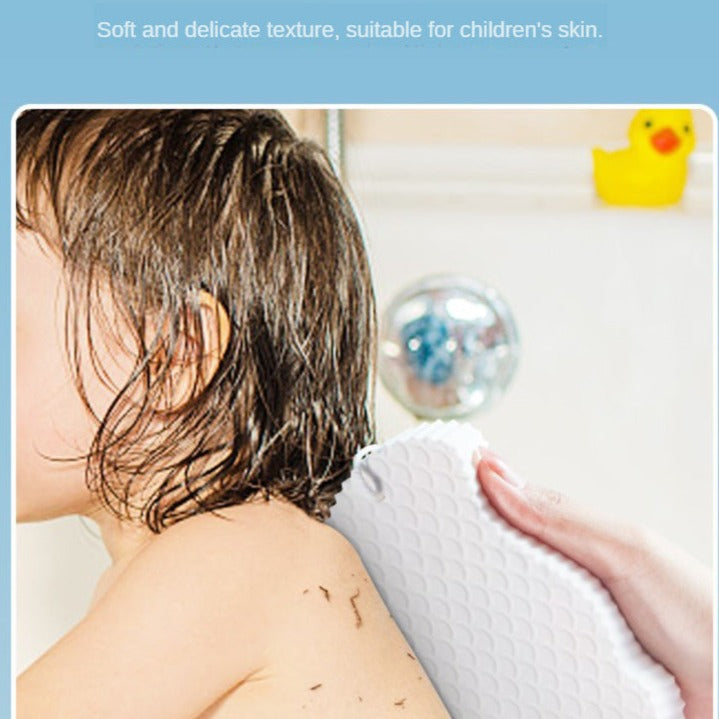 Awesome. With my skin it works