AquaSink Baby Kitchen Toy
Regular price

$89.90 USD

Sale price

$44.90 USD

Unit price

per
Introducing AquaSink, the ultimate role-playing toy for kids! Let their imagination soar as they mimic mommy's dishwashing routine with this cute and colorful sink toy. AquaSink teaches children the flow of dishwashing while promoting motor skills and creativity. Plus, it features a water recycling system, ensuring no wastage. Order AquaSink today and watch your child embark on a fun and educational adventure!
What's included in the package

- 1 toy sink
- 1 water faucet
- 1 drainer
- 1 toy cleaning bottle
- 2 plates
- 2 cups
- 1 spoon
- 1 fork
- 1 knife
- 5 kinds of fruits/vegetables.
30-Day Money Back Guarantee

We are certain you'll love our product as much as we do. But if for any reason you're not completely satisfied, just let us know and we'll make it right!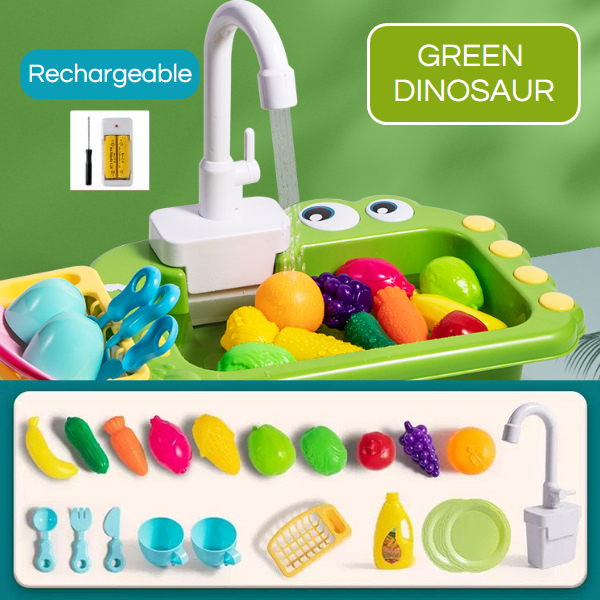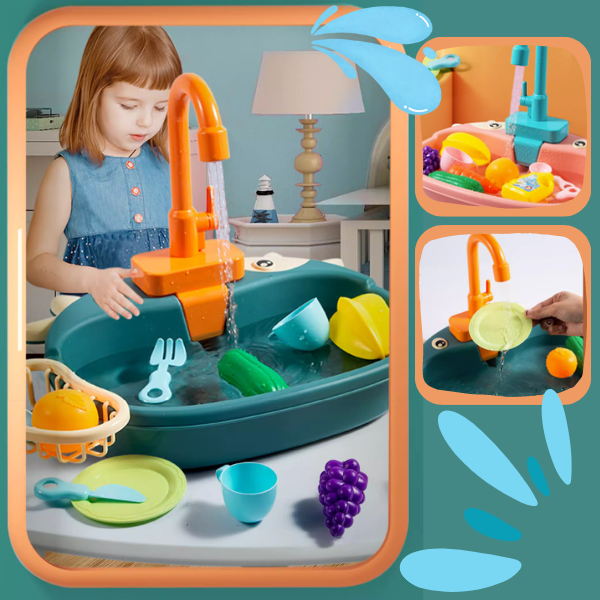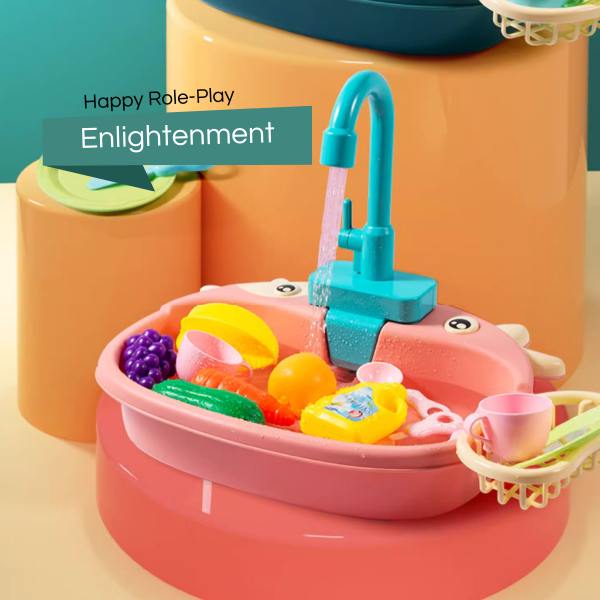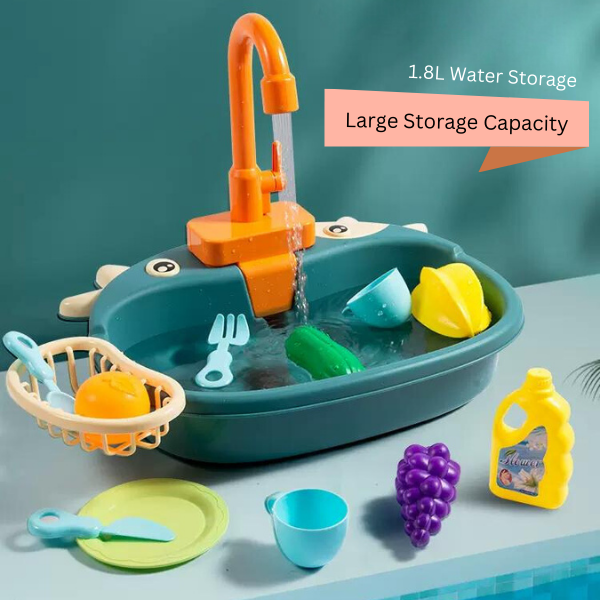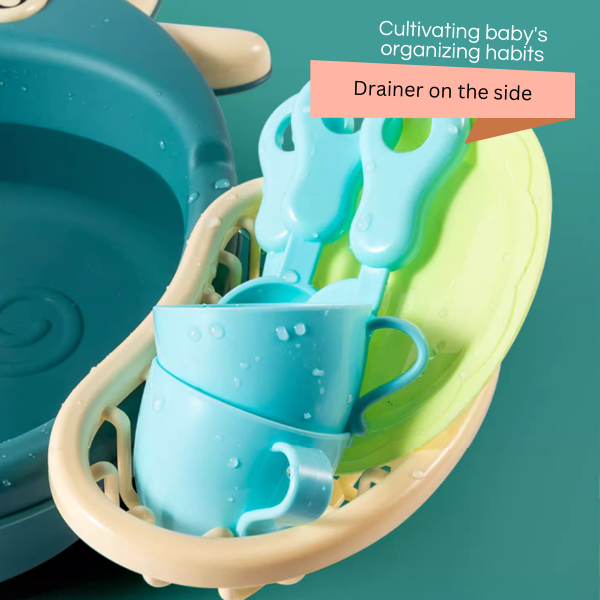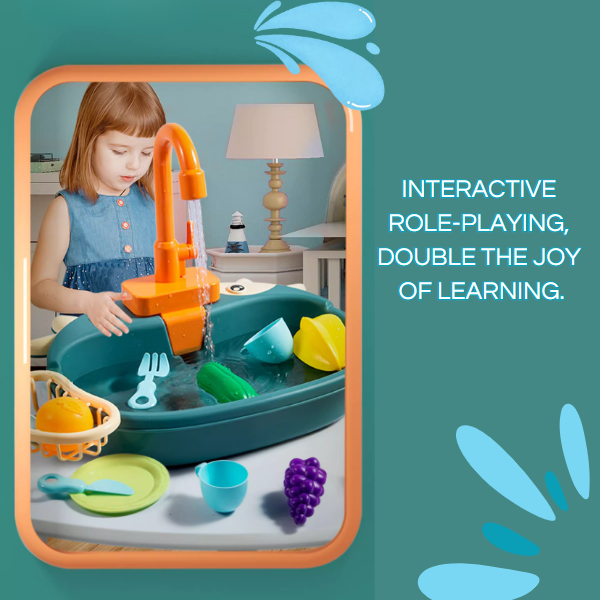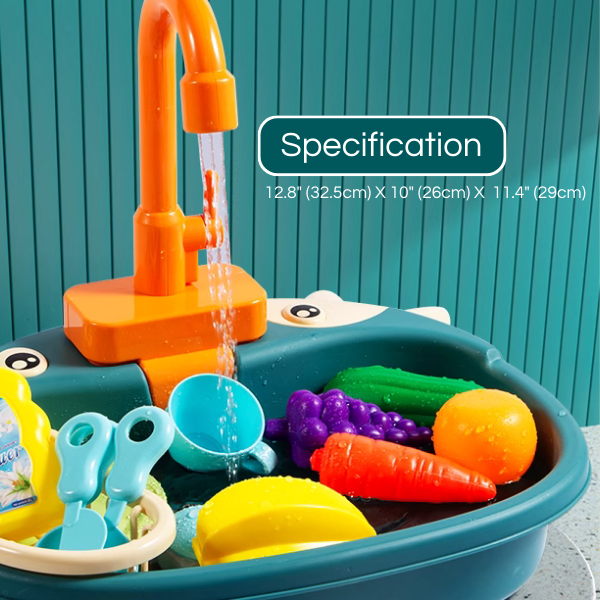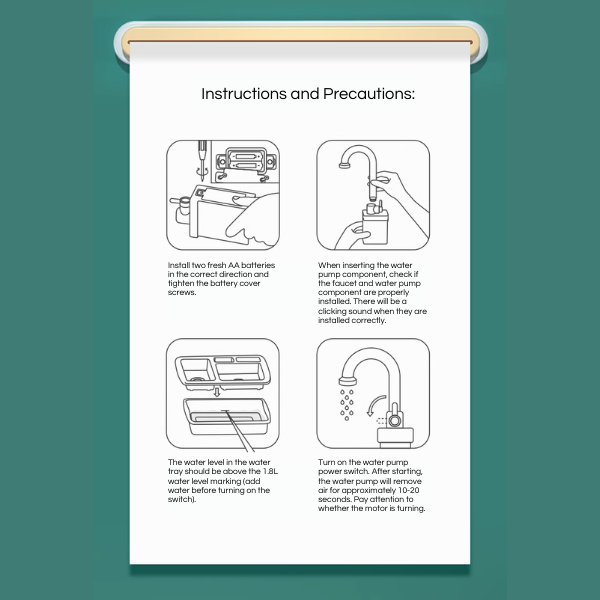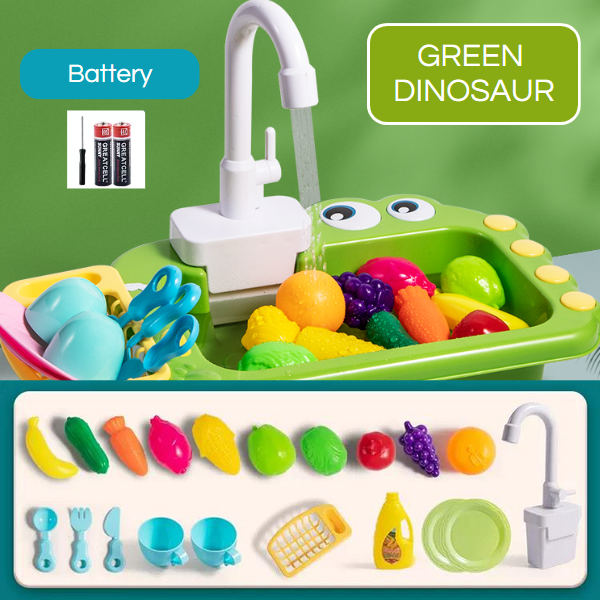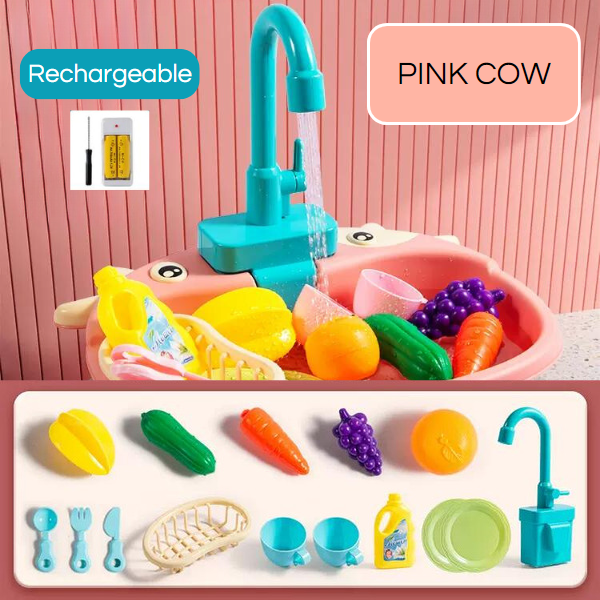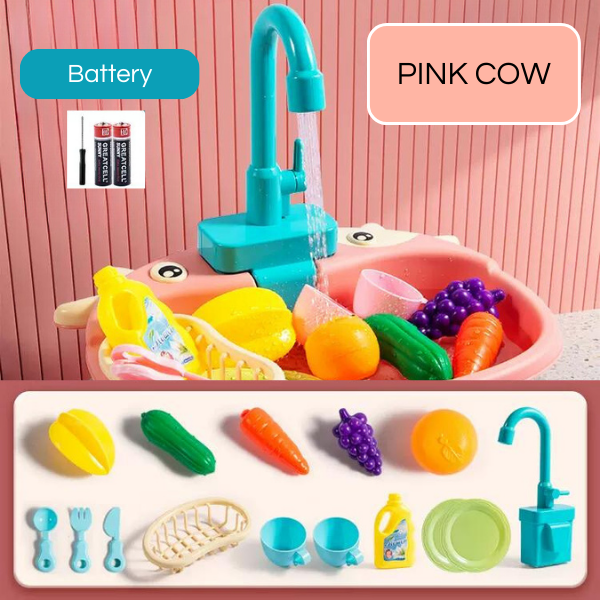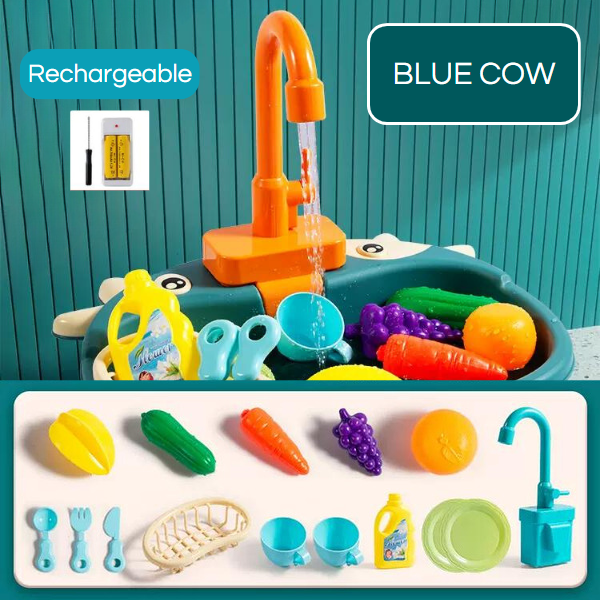 My child enjoys pretending to wash dishes just like mommy. Great toy for pretend play! - Sarah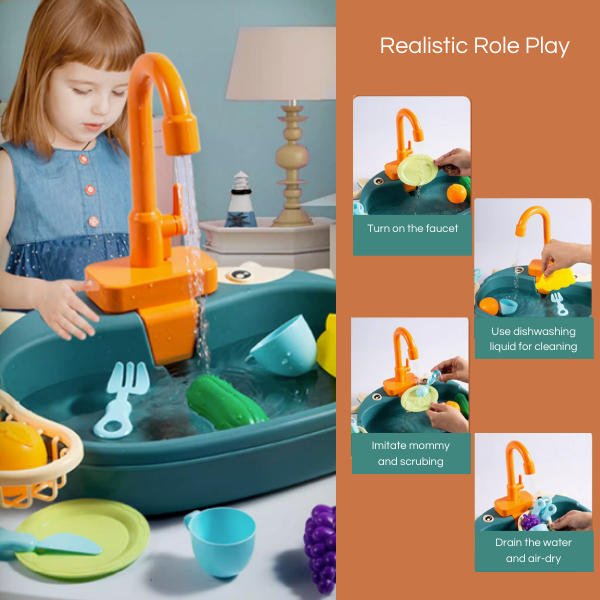 Endless Hours of Engaging Fun
Let your child's imagination soar with AquaSink! With realistic role play, they'll enjoy hours of non-stop fun, immersing themselves in the world of dishwashing. It sparks creativity, enhances cognitive development, and keeps them entertained while learning valuable life skills.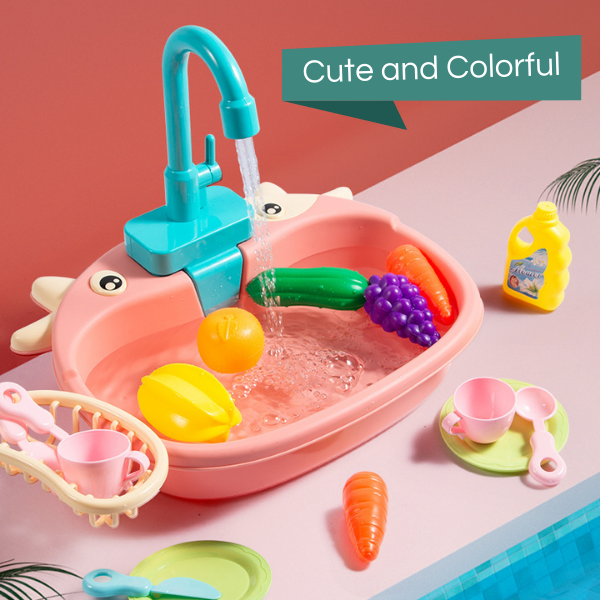 Develops Practical Life Skills
AquaSink not only provides entertainment but also helps moms in cultivating practical life skills in their children. Through pretend dishwashing and organizing, kids learn the importance of responsibility, cleanliness, and organization. This hands-on experience enables them to understand daily routines, develop fine motor skills, and grasp concepts like water conservation and tidiness. AquaSink sets the foundation for lifelong habits and empowers moms in teaching essential life skills to their little ones.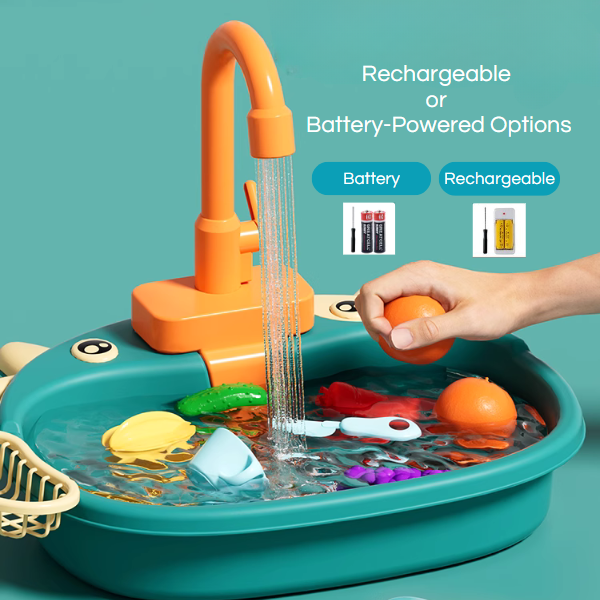 Convenience Tailored to You
Choose your preferred power option with AquaSink's rechargeable or battery-powered versions. Whether you opt for easy recharging or the convenience of batteries, AquaSink ensures uninterrupted playtime, allowing your child to dive into the joy of role play and dishwashing at any time.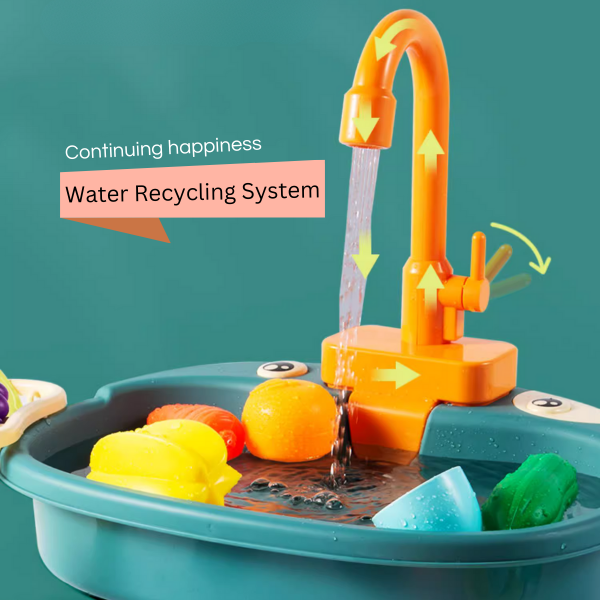 Independent and Water-Saving Play
AquaSink's innovative water recycling system empowers kids to play independently without the constant need for parents to refill water. With the assurance of a self-contained water cycle, children can enjoy endless imaginative play while saving water. Moms can relax knowing their little ones are engaged, and the eco-friendly design instills a sense of responsibility for water conservation in a fun and interactive way.
Excellent
AquaSink is an excellent toy, but I wish it came with additional toy vegetables and plates for more variety during playtime.
Love how AquaSink keeps my child happily occupied and learning!
AquaSink has become a favorite in our household. It's educational, fun, and promotes imaginative play.
I can see the positive impact it has on their independence and responsibility. Plus, the moments of quiet playtime it provides are priceless. Highly recommend this toy for all moms!
The battery-powered AquaSink is perfect for outdoor play. My kids take it to the backyard, and they have a blast playing with water and imagining they're washing dishes. Great product!
Questions? We've Got You Covered!
Q1: Is AquaSink safe for my child?
A1: Absolutely! AquaSink is made with child-safe materials and meets all necessary safety standards to ensure your child's well-being during playtime.

Q2: Can my child learn actual dishwashing techniques with AquaSink?
A2: While AquaSink imitates the dishwashing process, it primarily focuses on imaginative play and motor skill development. However, children can gain a basic understanding of the flow of dishwashing through interactive play.

Q3: Does AquaSink require batteries?
A3: AquaSink offers both rechargeable and battery-powered options, providing flexibility to suit your preference and convenience.

Q4: Can I adjust the water flow in AquaSink?
A4: AquaSink does not have adjustable water flow. The water recycling system ensures continuous water circulation without excessive wastage.

Q5: Is AquaSink easy to clean?
A5: AquaSink is designed for easy cleaning. Simply wipe it down with a damp cloth after playtime to keep it looking fresh and ready for the next adventure.
Get It Now
Try Us Risk Free
🚚 Free Shipping For Orders >$19

💸 30 Day Money Back Guarantee

❤️ Satisfaction Guarantee