Ball Catch Buddy
Regular price

$59.80 USD

Sale price

$29.90 USD

Unit price

per
Introducing the Ball Catch Buddy, a delightful playtime companion that combines the excitement of chasing balls with interactive learning. This adorable handheld "suction" vacuum captures balls, encouraging kids to explore and chase them around. The electric cannon adds an extra twist, scattering balls for kids to chase. With tinkling bells in each ball, this toy creates an irresistible lure for toddlers, promoting active play and joyful learning.
What's included in the package

Vacuum :
- Vacuum x1
- Balls x5

Rotate Cannon:
- Rotate Cannon x1
- Balls x5
- Spoon x2

Set
- Vacuum x1
- Rotate Cannon x1
- Balls x10
- Spoon x2
30-Day Money Back Guarantee

We are certain you'll love our product as much as we do. But if for any reason you're not completely satisfied, just let us know and we'll make it right!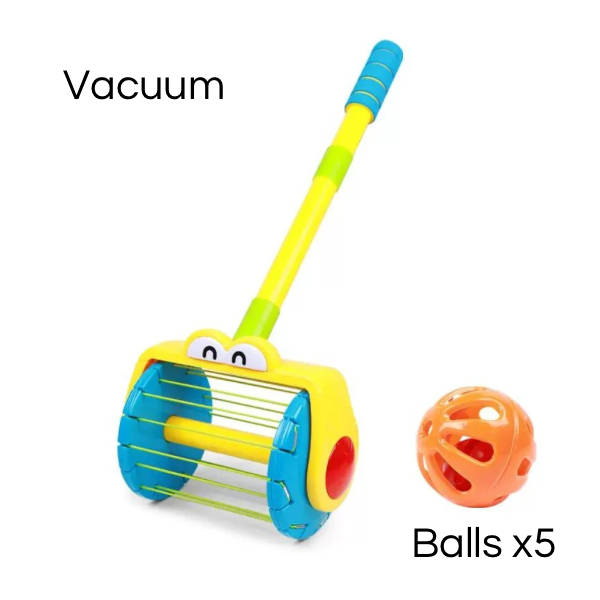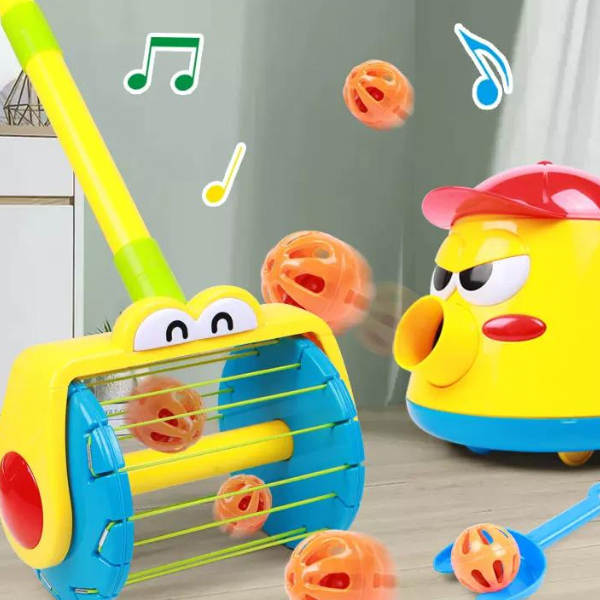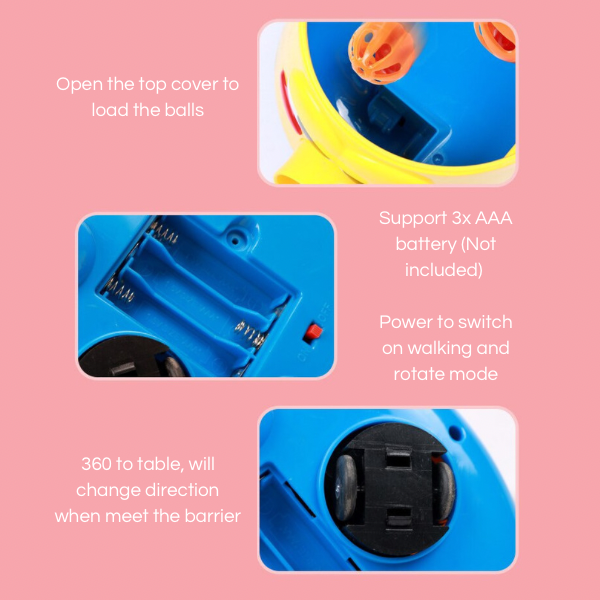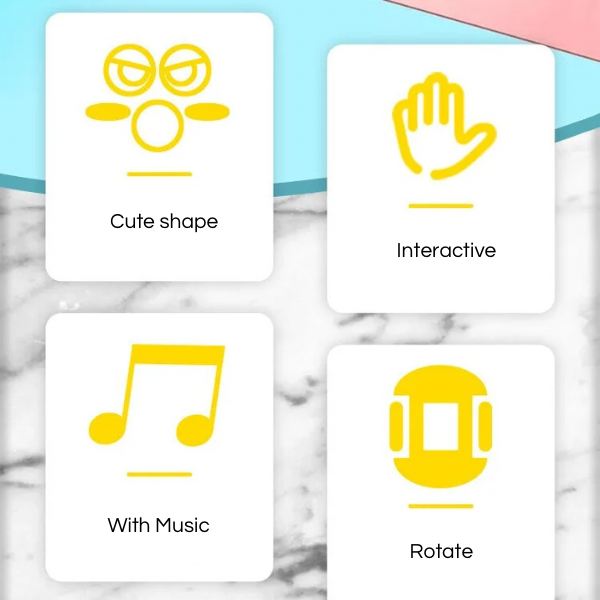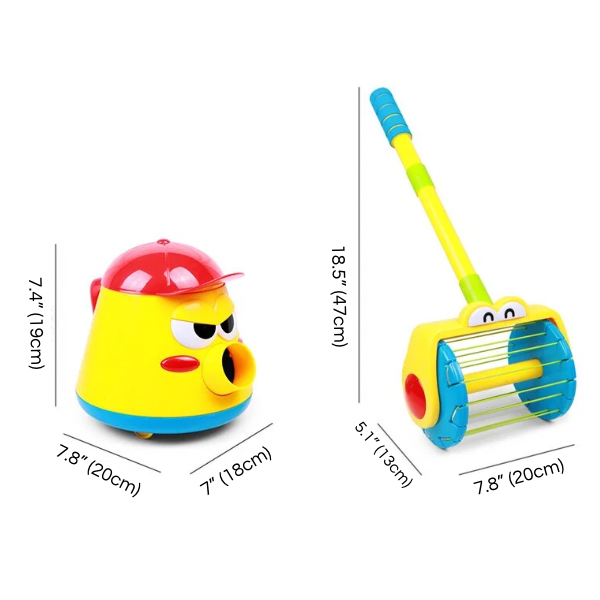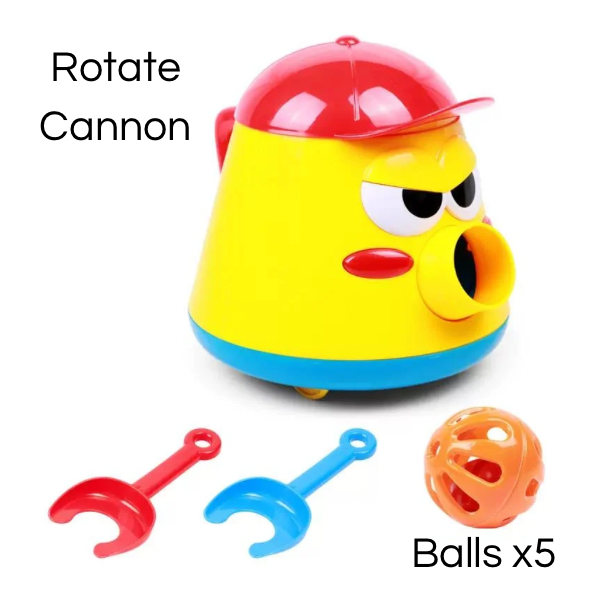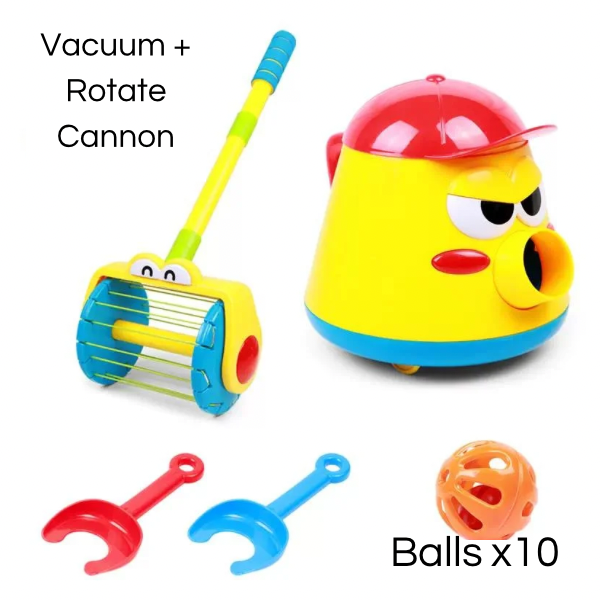 Fantastic toy! My toddler can't get enough of it. - Emma T.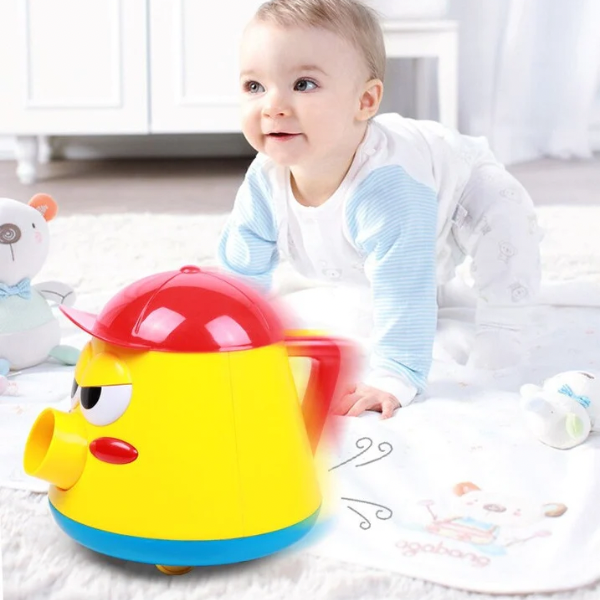 Fosters Active Play and Exploration
The Ball Catch Buddy entices children to actively engage in play as they chase, catch, and vacuum balls. This spirited activity boosts their physical dexterity, coordination, and love for movement, laying the foundation for an active lifestyle.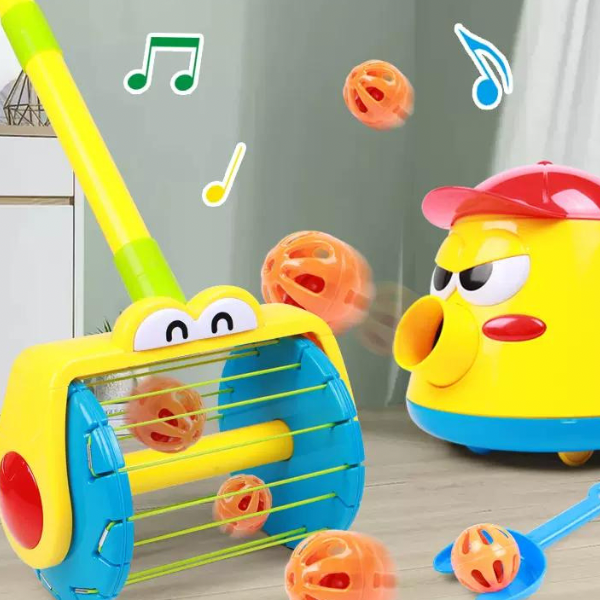 Montessori-inspired Learning and Play
Inspired by kids' curiosity about vacuuming, this toy cultivates life skills through imaginative play. Mimicking grown-up activities, it fosters a sense of responsibility and independence. As children learn to tidy up by vacuuming the balls, they establish healthy habits and valuable life lessons.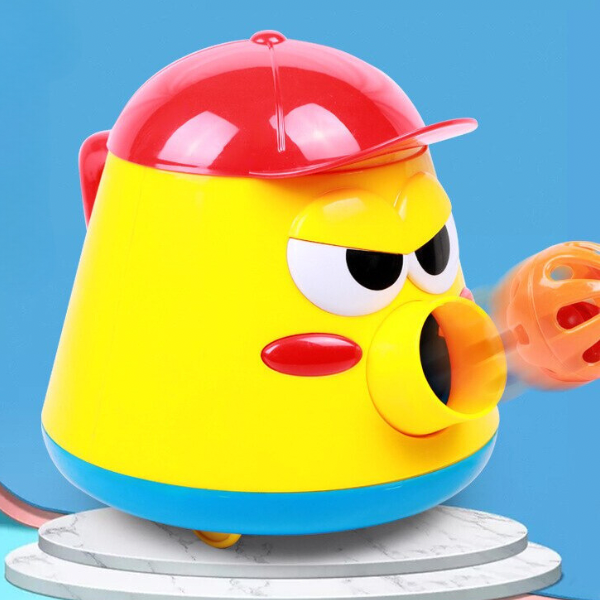 Parent-Friendly Convenience
The automated cannon feature elevates parent-child playtime. By autonomously ejecting balls, it extends interactive sessions without interruptions. Parents can relish watching their little ones delight in play while maintaining an upright posture, ensuring both children and caregivers enjoy extended, joyful bonding moments.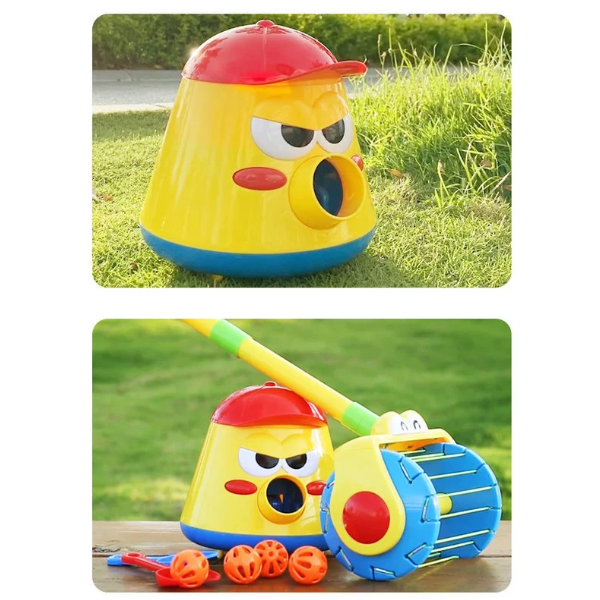 Captivating Features for Enriching Play
Bell-ringing joy within each ball adds sensory delight, amplifying the pleasure of exploration. With the vacuum's ability to capture and the cannon's entertaining chaos, kids learn while being enthralled. The combination of fun and learning fosters cognitive development, creating an enriching experience that captivates young minds.
Fantastic toy! My toddler can't get enough of it.
The giggles from my little one are priceless
Creative and engaging playtime – well done!
A brilliant way to keep my child active indoors
Keeps my toddler entertained for hours.
Questions? We've Got You Covered!
Q: Is the Ball Catch Buddy safe for children?
A: Absolutely! It's designed with child-friendly materials and rounded edges for safety.

Q: How does the electric cannon work?
A: Simply press a button to activate the cannon, launching balls for added excitement.

Q: Are the balls suitable for babies?
A: Yes, the balls are designed to be lightweight and easy for babies to grasp.

Q: Does it require batteries?
A: Yes, the Rotate Cannon operates on 3 AAA batteries (not included).

Get It Now
Try Us Risk Free
🚚 Free Shipping For Orders >$19

💸 30 Day Money Back Guarantee

❤️ Satisfaction Guarantee