BearHug Baby Romper
Regular price

$65.80 USD

Sale price

$32.90 USD

Unit price

per
Introducing our BearHug Baby Romper - the perfect autumn attire for your precious one. This super adorable, fuzzy romper is designed to keep your baby cozy while making them the cutest little bear on the block. With four charming colors to choose from - white, camel, pink, and gray - this romper not only keeps your baby snug but also steals hearts wherever they go. Say goodbye to chilly days and hello to snuggly, stylish warmth!
What's included in the package
30-Day Money Back Guarantee

We are certain you'll love our product as much as we do. But if for any reason you're not completely satisfied, just let us know and we'll make it right!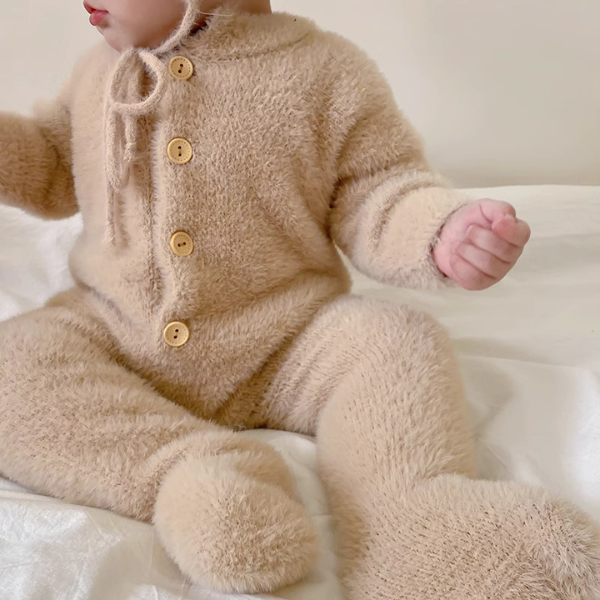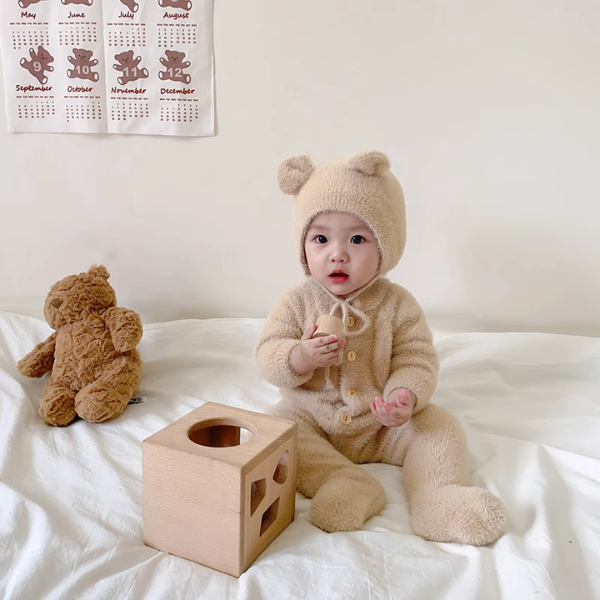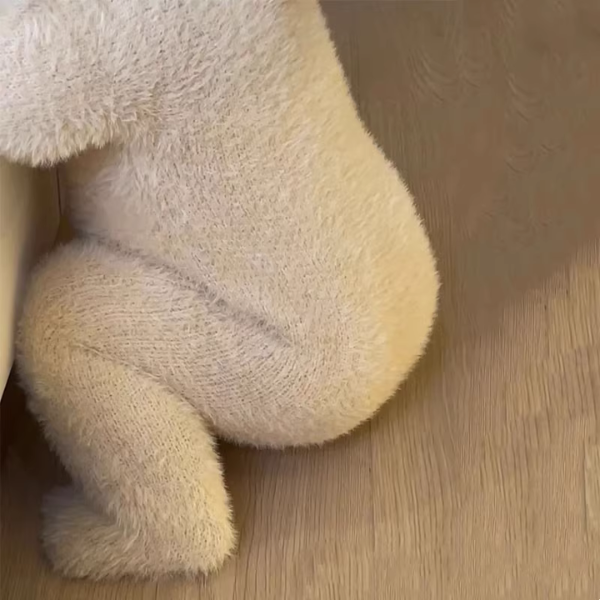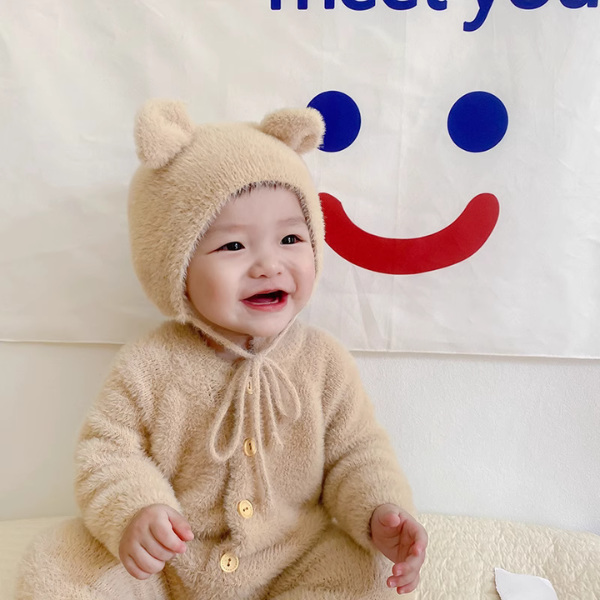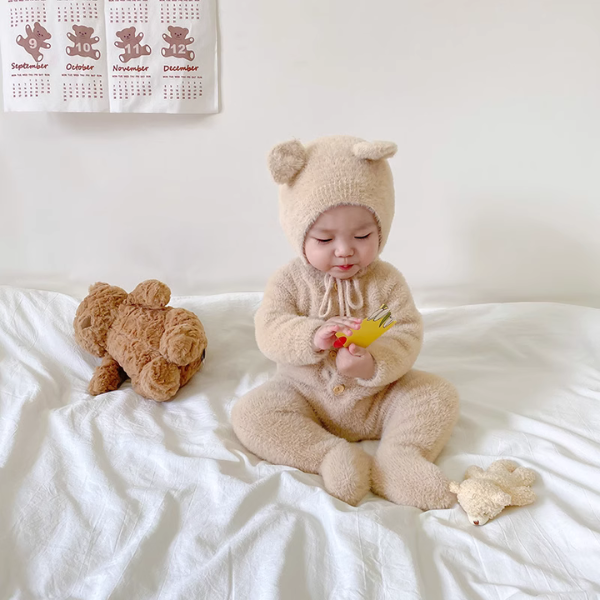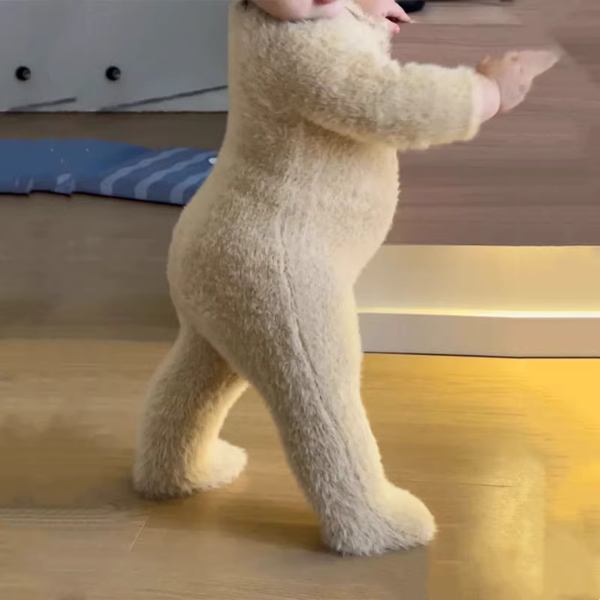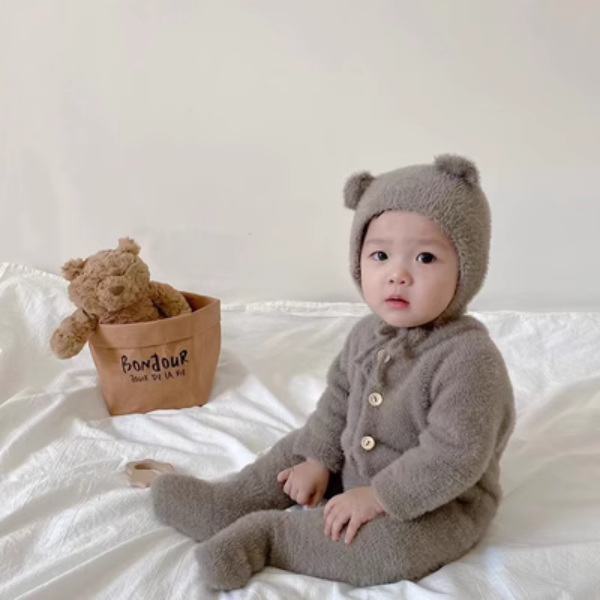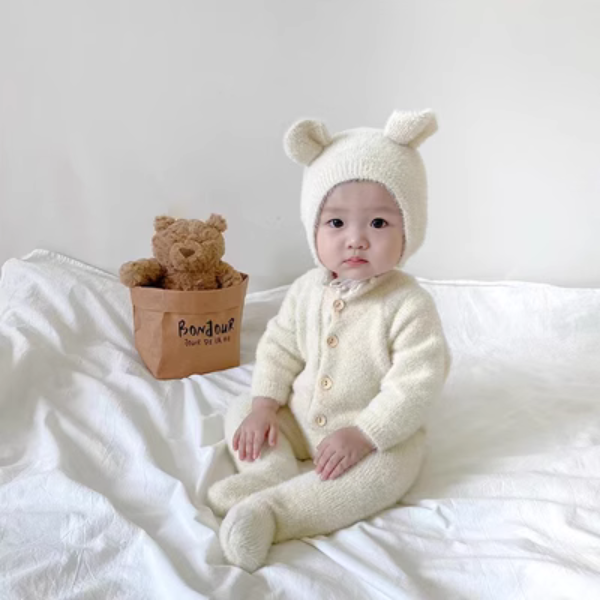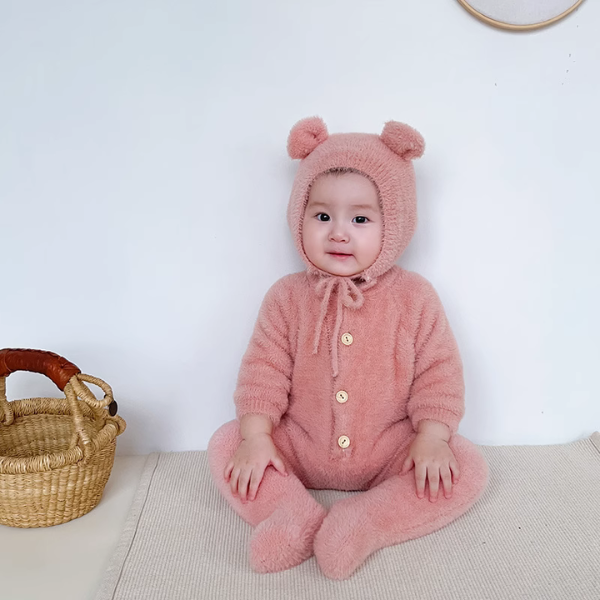 Perfect for my active baby! The romper stays in place, and the bear design is too cute. We're in love! - Lily Walker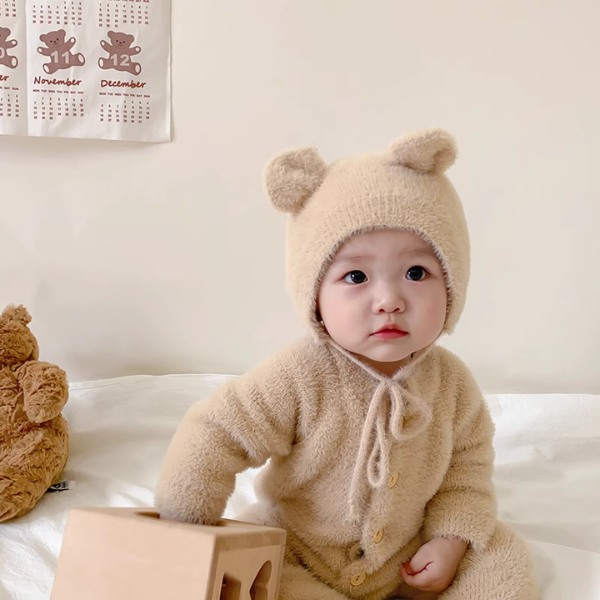 Adorable Bear Design
Transform your baby into the cutest little bear with this charming romper. The bear ear hood add an irresistible touch of charm, making your baby the star of any gathering.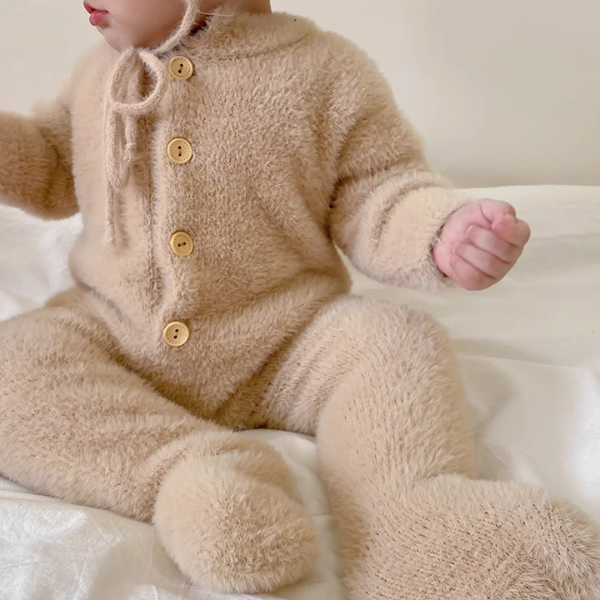 Unbeatable Warmth
Our BearHug Baby Romper offers unbeatable warmth, ensuring your baby stays comfortable even on the coldest days. The thick, plush material locks in heat, making it perfect for autumn outings or cozy nights at home.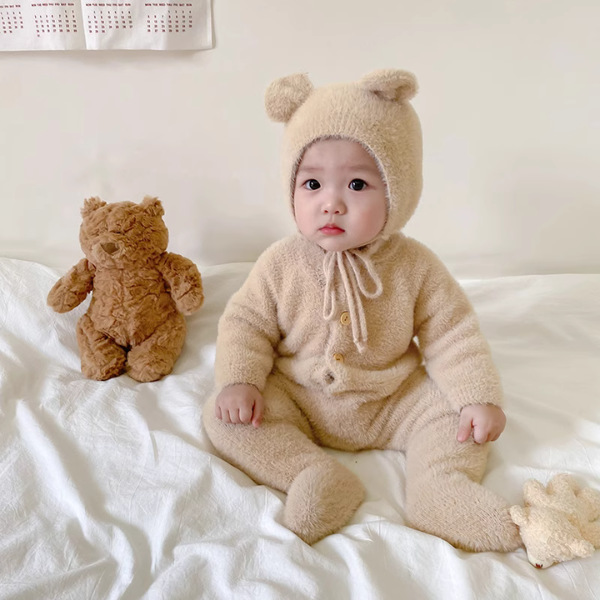 All-in-One Convenience
Our BearHug Baby Romper is the ultimate solution for busy parents. With its one-piece design that covers your baby's feet, you can say goodbye to the hassle of layering multiple garments, saving you time and effort.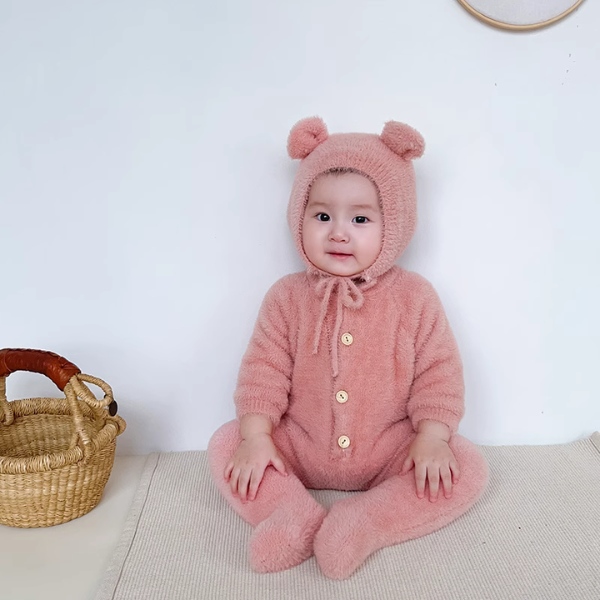 Versatile Gender-Neutral Design
Designed for both baby boys and girls, this romper is a versatile addition to your baby's wardrobe. With a range of colors, it's perfect for any occasion and easily passed down to siblings.
Perfect for my active baby! The romper stays in place, and the bear design is too cute. We're in love!
This romper is a lifesaver in chilly weather. My baby stays warm, and I save time dressing her. It's a win-win!
Love the cute bear design!
Questions? We've Got You Covered!
Q1: What sizes are available?
A1: We offer sizes for newborns up to 36 months old.

Q2: Is this romper suitable for winter?
A2: While it's warm, it's recommended for autumn and mild winter days.

Q3: Can it be used as pajamas?
A3: Yes, it's great for keeping your baby warm during sleep.

Q4: Are there gender-specific styles?
A4: No, it's designed to be gender-neutral.

Q5: How can I choose the right size?
A5: Refer to our size chart for accurate measurements.
Get It Now
Try Us Risk Free
🚚 Free Shipping For Orders >$19

💸 30 Day Money Back Guarantee

❤️ Satisfaction Guarantee