Candy Glow DIY light
Regular price

$75.80 USD

Sale price

$37.90 USD

Unit price

per
Illuminate your space with the enchanting charm of Candy Glow DIY Light – a versatile square nightlight that doubles as an exquisite decor piece. Whether you're crafting a heartfelt gift for your boyfriend or surprising your girlfriend with a personalized touch, this handcrafted light allows you to unleash your creativity while adding a warm, magical ambiance to any room.
What's included in the package

DIY Pack for Candy Glow DIY Light
- Base, Cube Material, Miniature Drinks
30-Day Money Back Guarantee

We are certain you'll love our product as much as we do. But if for any reason you're not completely satisfied, just let us know and we'll make it right!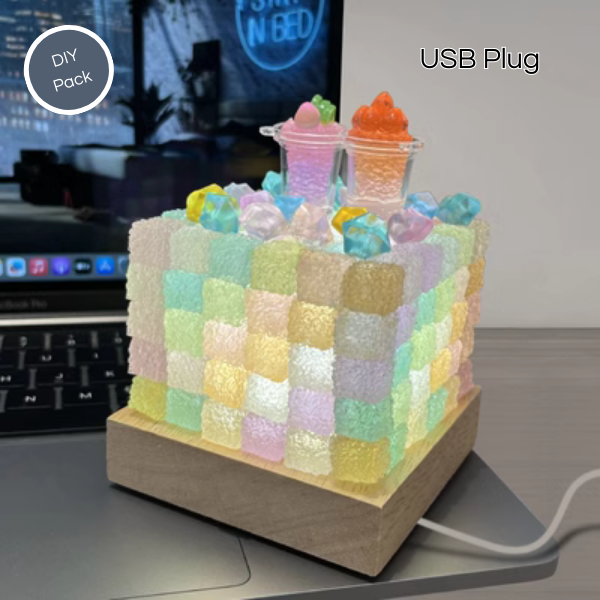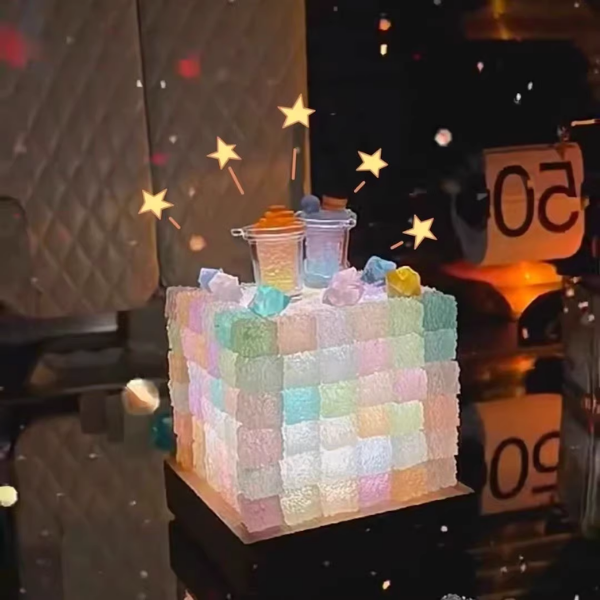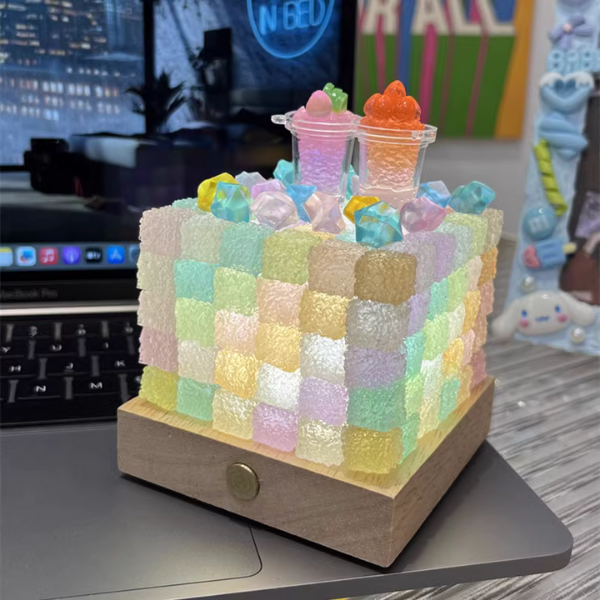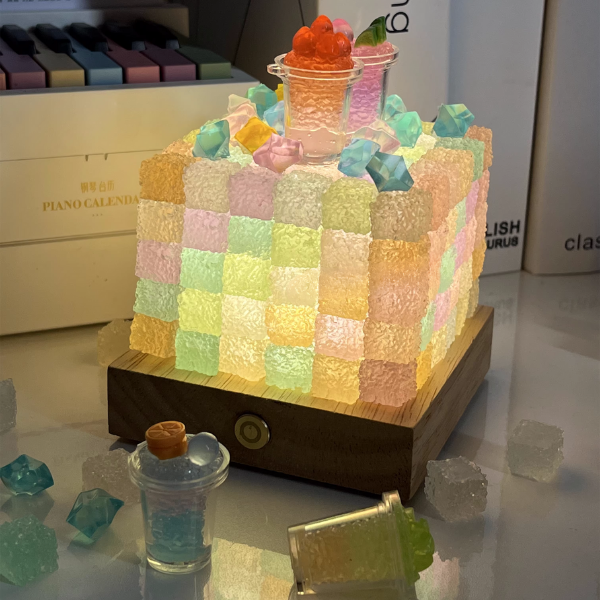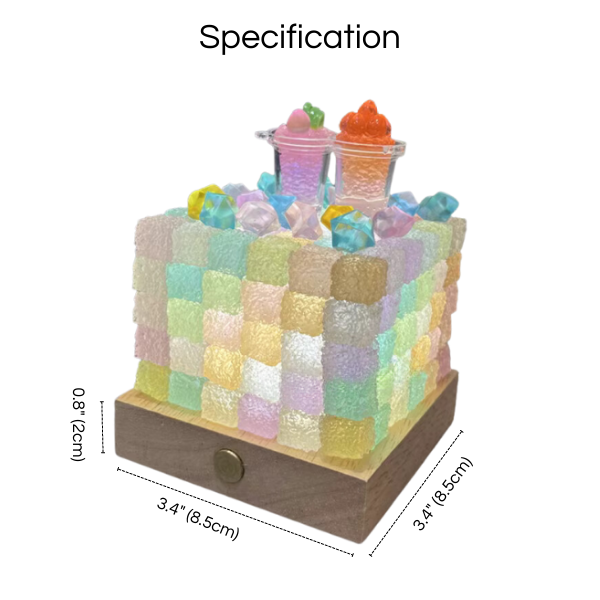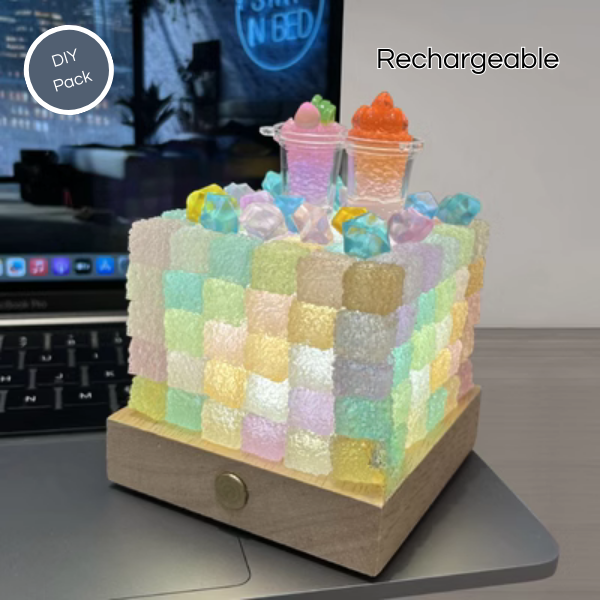 The personalized touch made this the perfect gift for my boyfriend. - Jason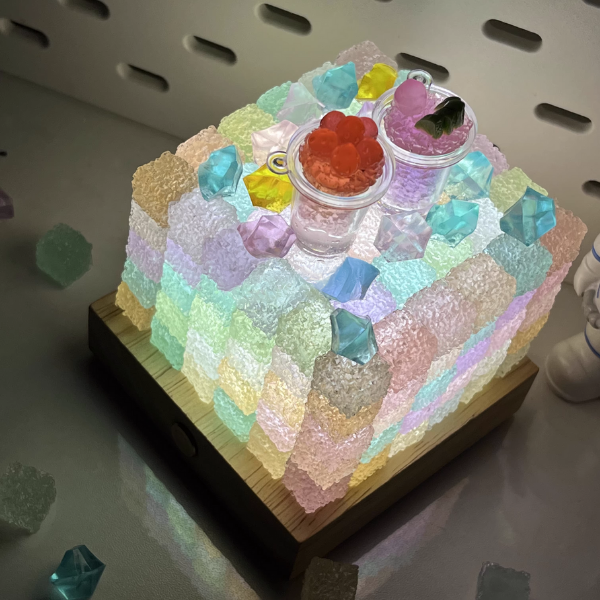 Heartfelt Gift of Customization
Delight your loved ones with a gift that truly shines. Personalize the Candy Glow DIY Light to convey your affection, making it a memorable present for both boyfriends and girlfriends.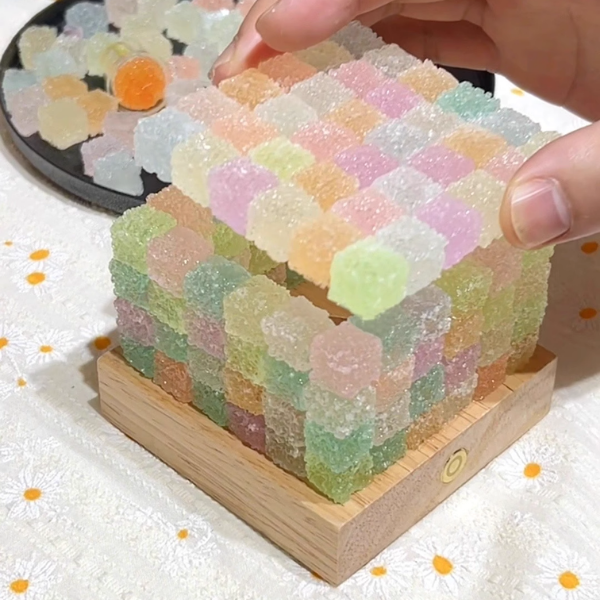 Crafted Elegance, Your Way
Craft your own artistic masterpiece with Candy Glow DIY Light. Assemble and decorate this square nightlight to suit your personal style, adding a touch of elegance and warmth to your living space.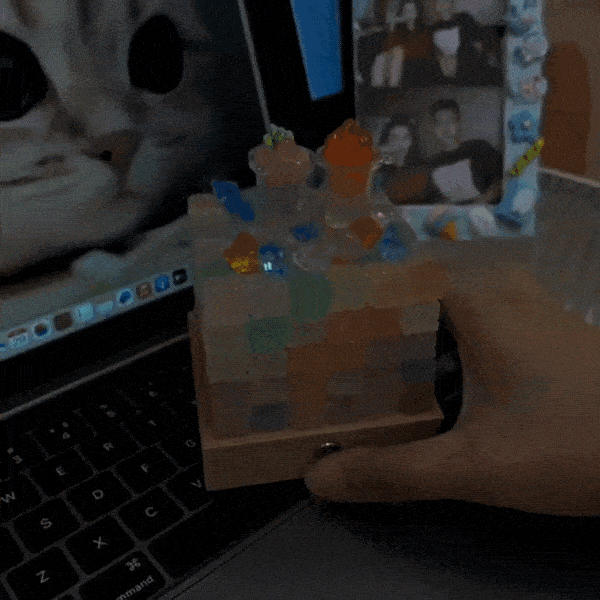 Tailored Atmospheres for Every Moment
Candy Glow offers more than just decor – it's a catalyst for enhancing every mood. With its three adjustable light modes, you have the power to tailor the atmosphere to your desired vibe. Create an intimate and romantic setting, evoke a sense of tranquility, or infuse a space with vibrant energy.
Unleash Your Inner Artist
Embrace the joy of DIY with Candy Glow. From choosing colors to designing patterns, this light invites you to unleash your artistic flair, making every creation a reflection of your unique vision.
The personalized touch made this the perfect gift for my boyfriend.
Crafting Candy Glow was a joy! Beautiful addition to our room.
Candy Glow's gentle light is magical. I adore my creation.
A thoughtful and creative gift for my girlfriend.
Can't get enough of the cozy ambiance Candy Glow provides.
Questions? We've Got You Covered!
Q1: Is Candy Glow suitable for beginners in DIY crafts?
A1: Absolutely! Candy Glow is designed for all skill levels, making it a perfect project for DIY enthusiasts.

Q2: Can I personalize the design of the light?
A2: Yes, Candy Glow's customizable design allows you to create a unique piece that resonates with your personal style.

Q3: What materials are included in the DIY kit?
A3: Candy Glow DIY Light comes with a complete kit including the light base, and materials for decoration.

Q4: Is Candy Glow safe to use as a nightlight?
A4: Yes, Candy Glow emits a soft and soothing light, making it ideal for use as a gentle nightlight.
Get It Now
Try Us Risk Free
🚚 Free Shipping For Orders >$19

💸 30 Day Money Back Guarantee

❤️ Satisfaction Guarantee