CheesySqueeze Stress Relief Toy Pen
Regular price

$19.80 USD

Sale price

$14.90 USD

Unit price

per
Introducing CheesySqueeze, the ultimate stress-reliever that will leave you grinning from ear to ear! Squeeze away your worries and watch as a cute mouse pops up from the cheese, bringing joy and laughter to your fingertips. With its adorable design, CheesySqueeze serves as both a delightful decoration and your go-to stress-busting companion. Whenever you're feeling overwhelmed or need a mood boost, simply give it a gentle squeeze, and feel the tension melt away. Don't miss out on this must-have, crowd-favorite sensation — order your CheesySqueeze now!
What's included in the package
30-Day Money Back Guarantee

We are certain you'll love our product as much as we do. But if for any reason you're not completely satisfied, just let us know and we'll make it right!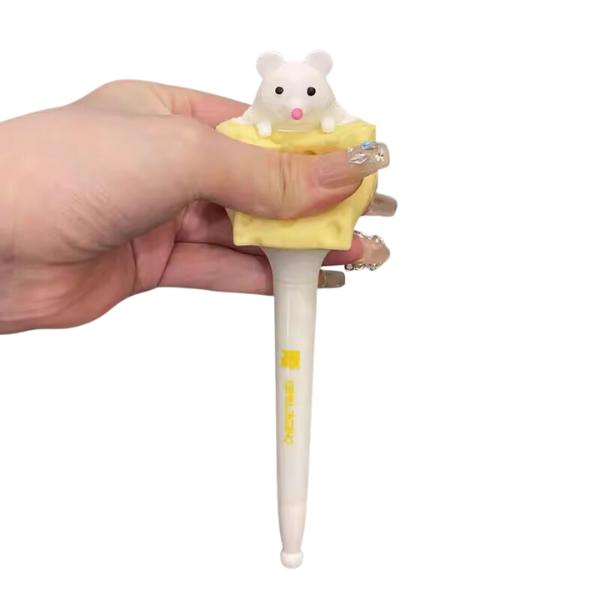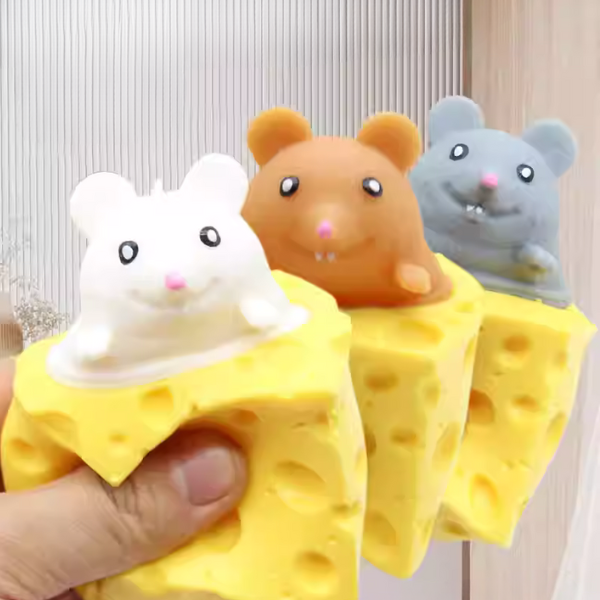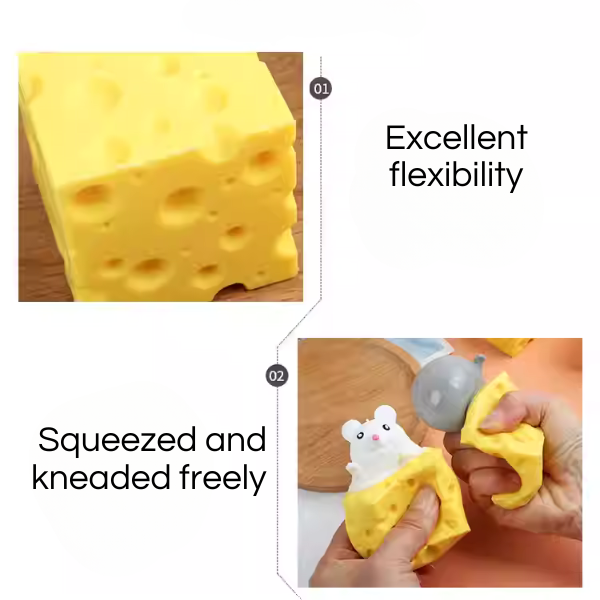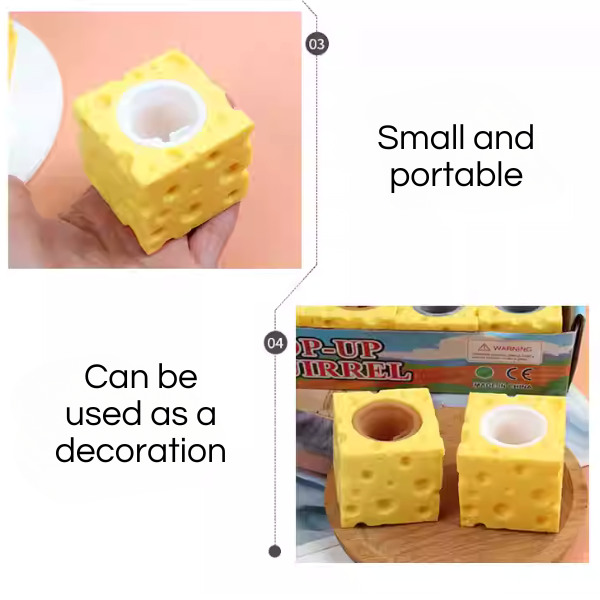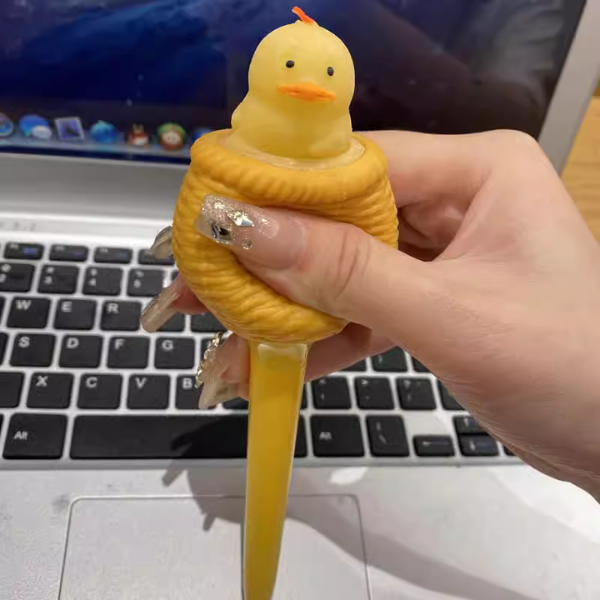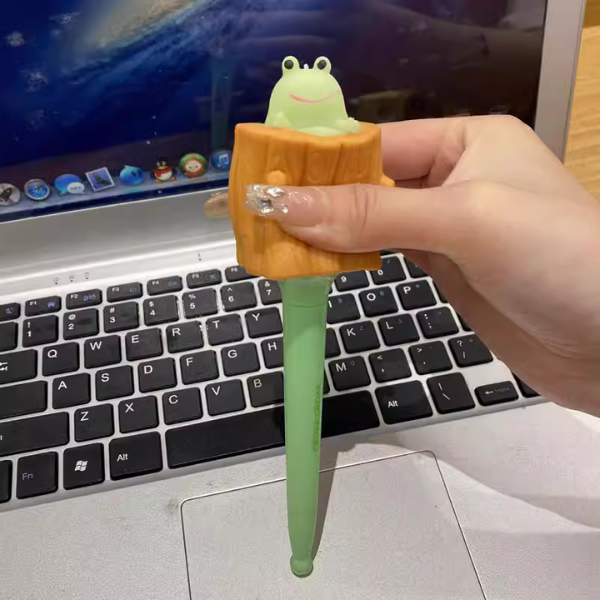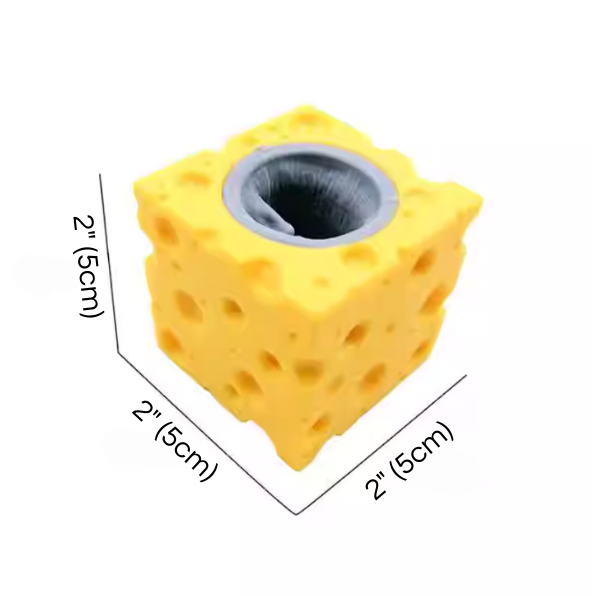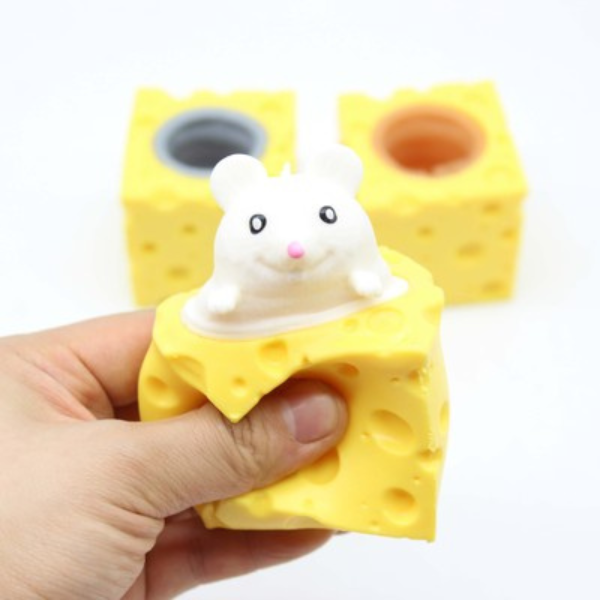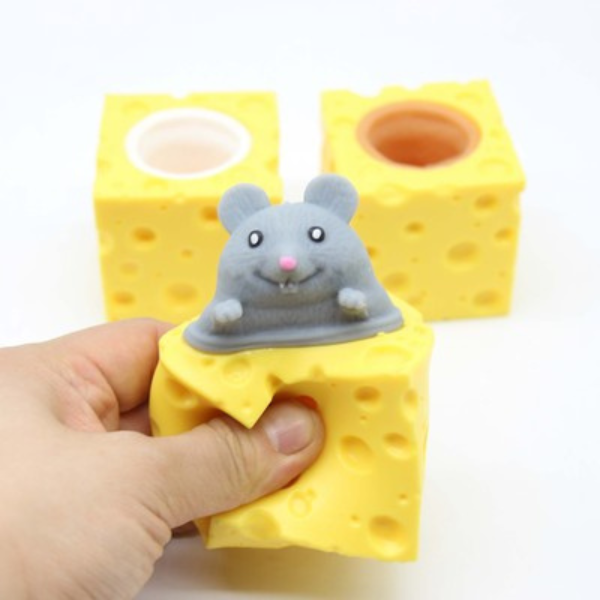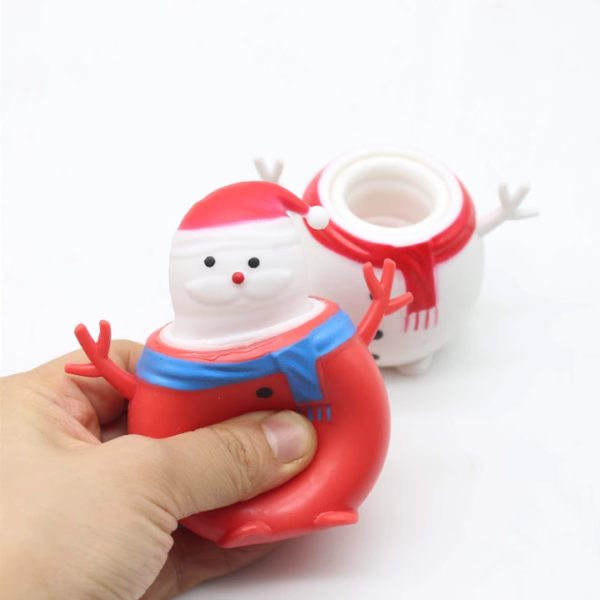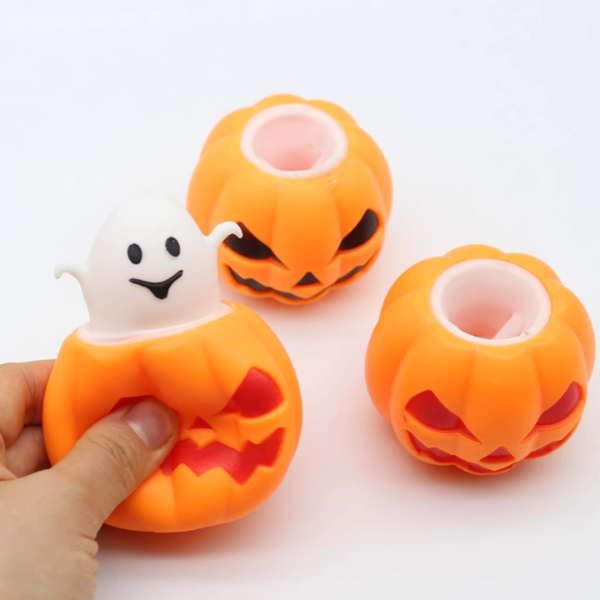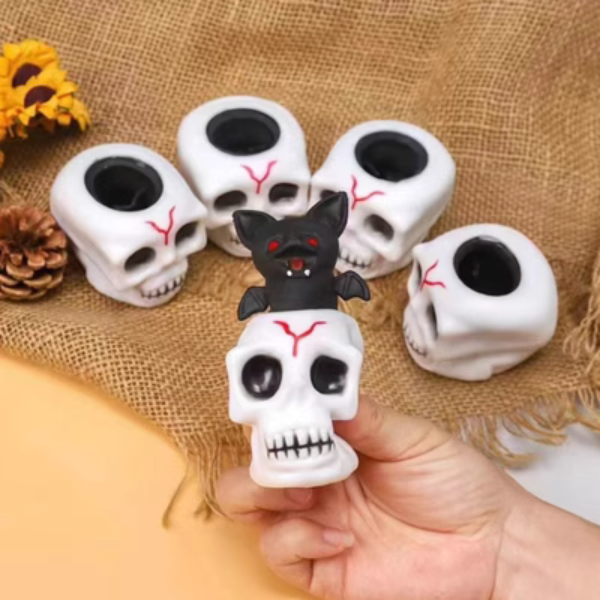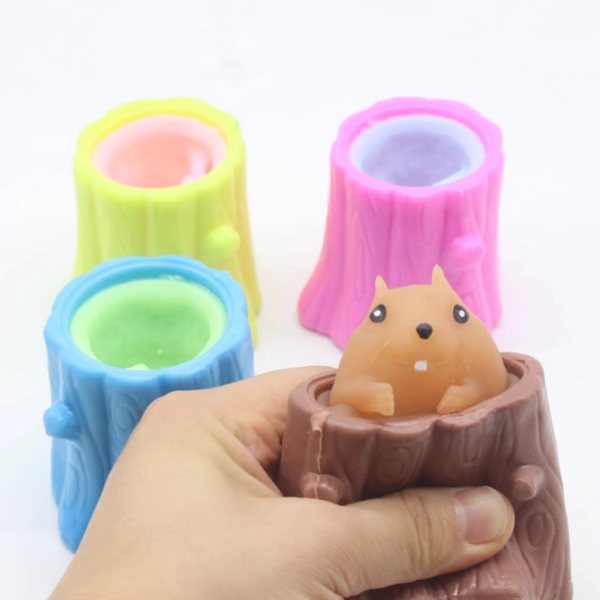 Perfect desk companion. So squishy! - Emma R.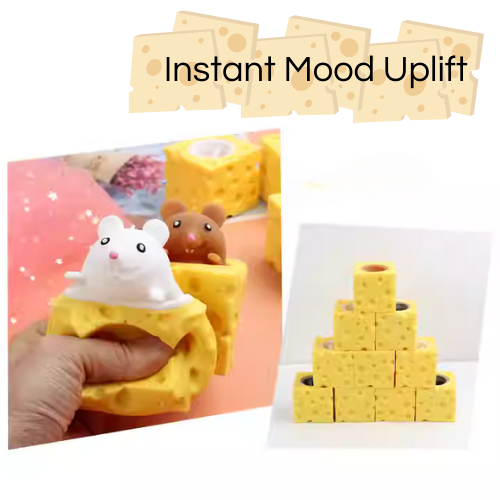 Instant Mood Uplift
When life's pressures pile up, CheesySqueeze is here to save the day. Squeeze it gently, and let the adorable mouse popping out of the cheese bring a smile to your face. Experience the instant mood uplift and say goodbye to stress as you indulge in the satisfying squish of CheesySqueeze.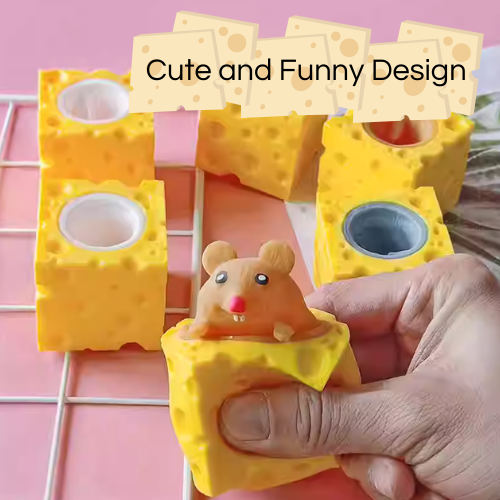 Hilarious Squeeze Entertainment
With its cartoon-inspired pattern, CheesySqueeze adds a touch of whimsy to any setting. Not only does it look cute and inviting, but it also offers endless entertainment. Share laughs with friends, relieve tension at work, or simply enjoy the hilarious pop-up surprise whenever you need a giggle. CheesySqueeze guarantees smiles every time.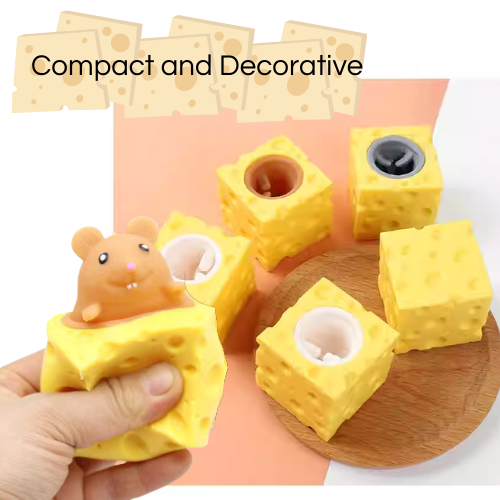 Adorable Stress Buster on the Go
CheesySqueeze is more than just a stress-reliever; it's a charming decoration that fits perfectly in your palm. Its compact size allows you to carry it anywhere, be it your office desk, bedroom, or even on your travels. Whenever stress strikes, reach for your CheesySqueeze and let its irresistible charm make your worries disappear.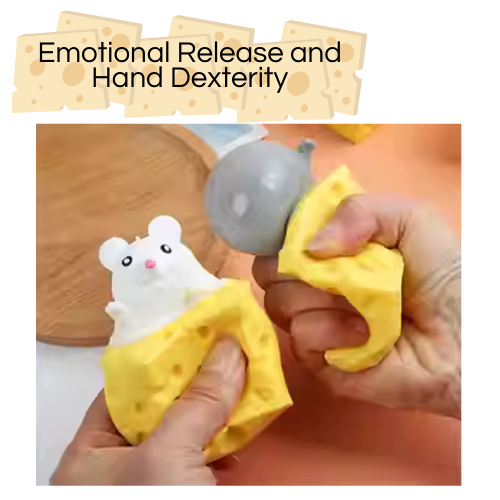 Master Your Stress, Enhance Your Grip
The act of squeezing CheesySqueeze not only provides emotional release but also helps improve hand dexterity. Develop stronger grip strength and relieve stress simultaneously, all while enjoying the delightful sensation of the mouse popping out. Take control of stress and keep your hands engaged with CheesySqueeze.
Cutest thing ever! Instant smiles!
My go-to stress-buster! Love it!
The cuteness overload is real! CheesySqueeze brings me joy.
Perfect desk companion. So squishy!
Surprisingly addictive! Must-have!
Questions? We've Got You Covered!
Q1: Is CheesySqueeze suitable for children?
A1: Absolutely! CheesySqueeze is safe for all ages, making it a delightful stress-reliever for both kids and adults.

Q2: Can I choose different designs?
A2: Currently, CheesySqueeze comes with a variety of cute designs, ensuring each squeeze brings a new surprise.

Q3: How do I clean my CheesySqueeze?
A3: Simply wipe CheesySqueeze with a damp cloth to keep it clean and ready for your next stress-relieving session.

Q4: Can CheesySqueeze help with anxiety?
A4: While CheesySqueeze isn't a substitute for professional help, its satisfying squish and cute design may provide a calming effect during moments of anxiety.

Q5: Does CheesySqueeze make any noise?
A5: No, CheesySqueeze operates silently, allowing you to squeeze away stress discreetly.

Q6: Can CheesySqueeze be used as a desk toy?
A6: Absolutely! CheesySqueeze is an ideal desk companion, bringing smiles and stress relief to your workday.

Q7: Is CheesySqueeze suitable for gifting?
A7: Absolutely! CheesySqueeze makes a perfect gift for friends, family, or anyone in need of a little stress relief and laughter.
Get It Now
Try Us Risk Free
🚚 Free Shipping For Orders >$19

💸 30 Day Money Back Guarantee

❤️ Satisfaction Guarantee