CleanMate Kids Vacuum
Regular price

$159.80 USD

Sale price

$79.90 USD

Unit price

per
Introducing CleanMate Kids Vacuum, the ultimate playtime companion for your little ones! This remarkable toy not only sparks creativity and fosters hands-on skills but also teaches responsibility. With two interchangeable suction heads, it can transform into both a handheld vacuum and a floor vacuum, allowing kids to mimic real cleaning. The easy-to-empty design and authentic lights and sound effects make it an engaging and educational tool. Say goodbye to clutter and hello to endless fun with CleanMate Kids Vacuum, where real cleaning meets imaginative play!
What's included in the package

CleanMate Kids Vacuum:
- Vacuum cleaner x1
- Stand x1
- Suction head x1
- Flat suction head x1
- Small brush x1
- Spray bottle x1
- Cleaning agent bottle x1
- Batteries are required but not included in the package.
30-Day Money Back Guarantee

We are certain you'll love our product as much as we do. But if for any reason you're not completely satisfied, just let us know and we'll make it right!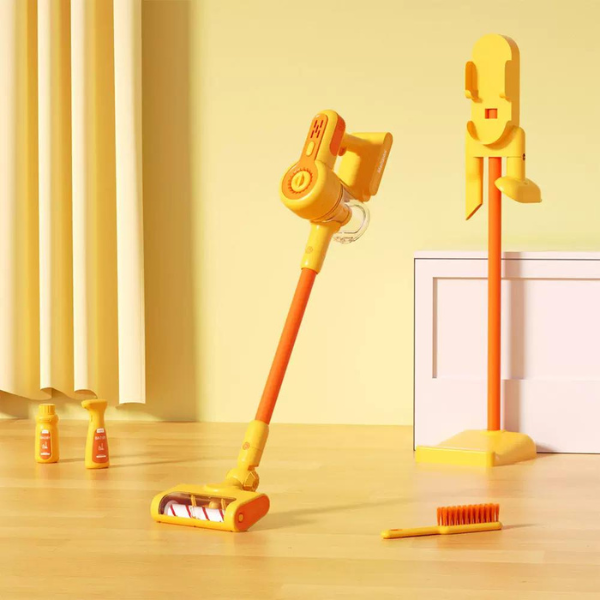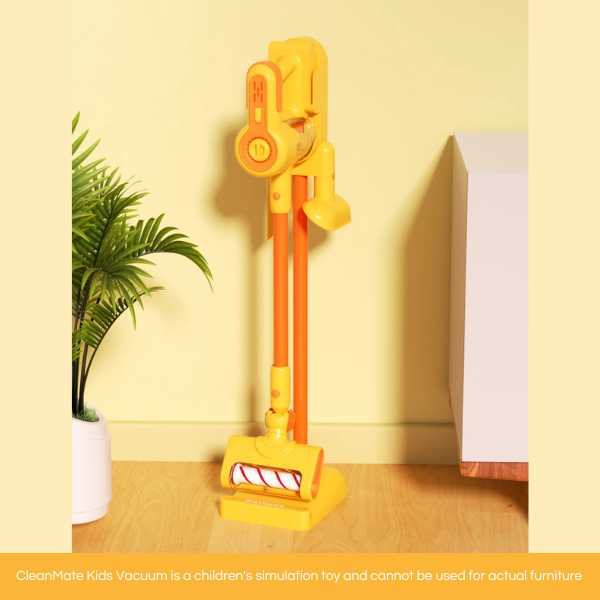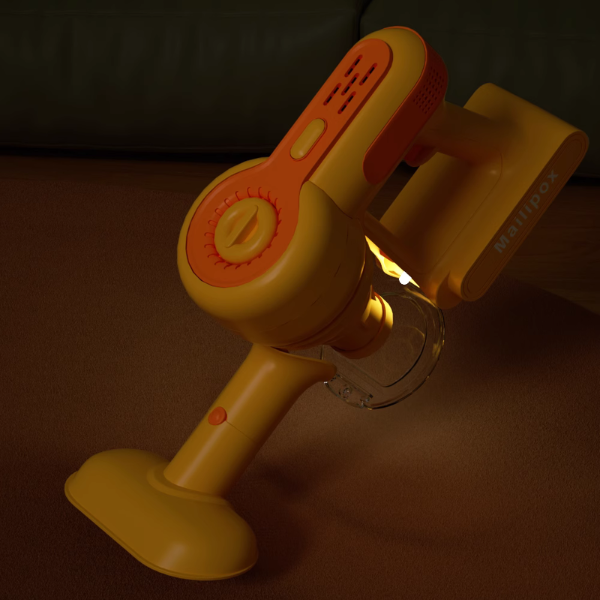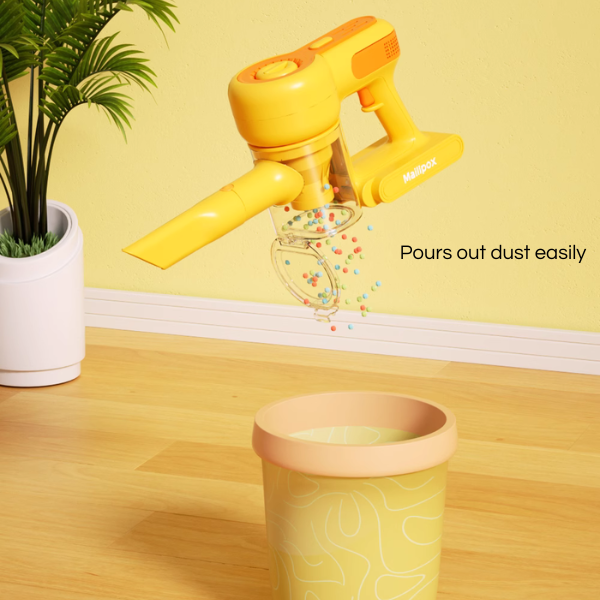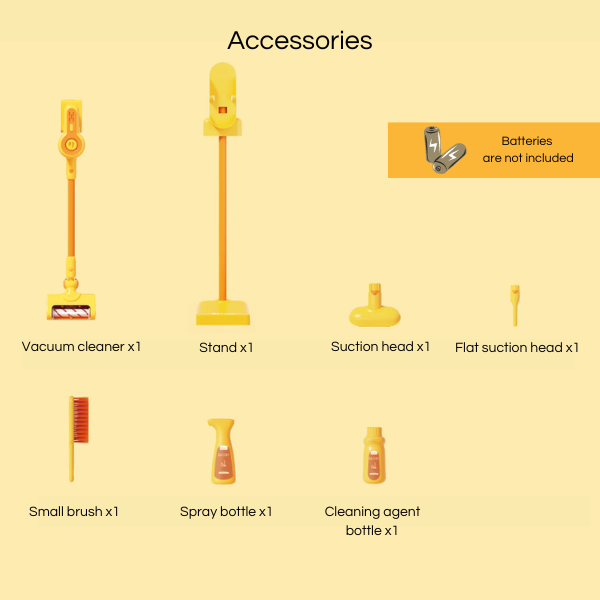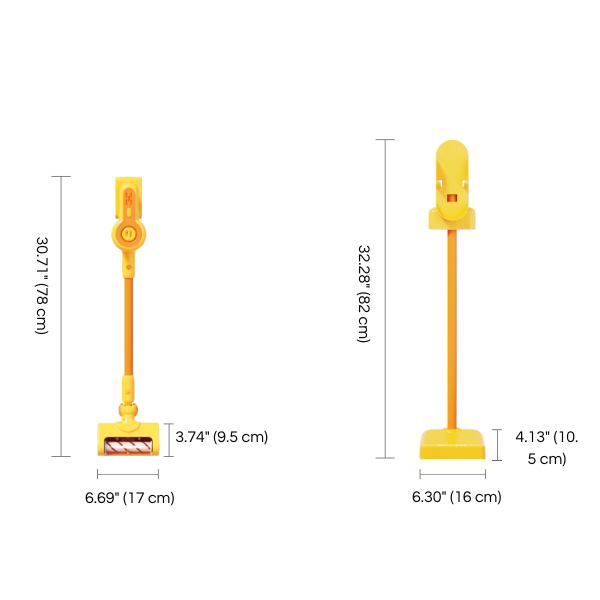 CleanMate brings out the 'cleaning superhero' in my child. It's fantastic to see my little one excited about keeping things tidy. An exceptional toy! - David S.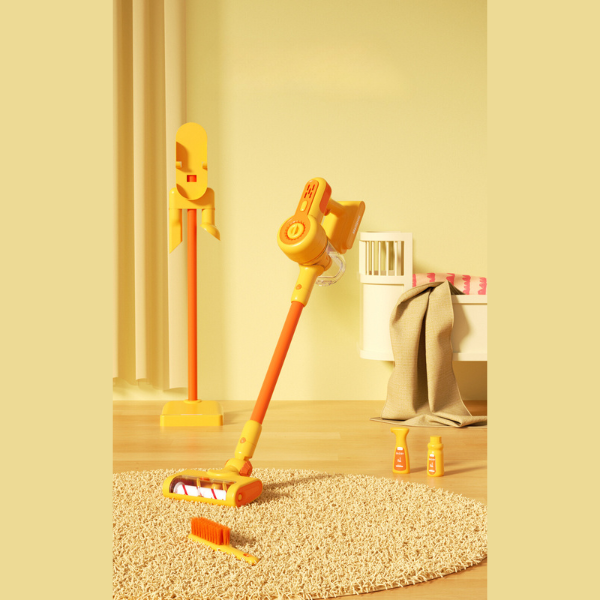 Montessori-Inspired Learning
CleanMate Kids Vacuum embraces the Montessori approach, fostering independent learning through self-directed play. As children engage with this toy, they develop practical life skills, problem-solving abilities, and a deep understanding of the importance of a clean environment. It's Montessori-approved fun!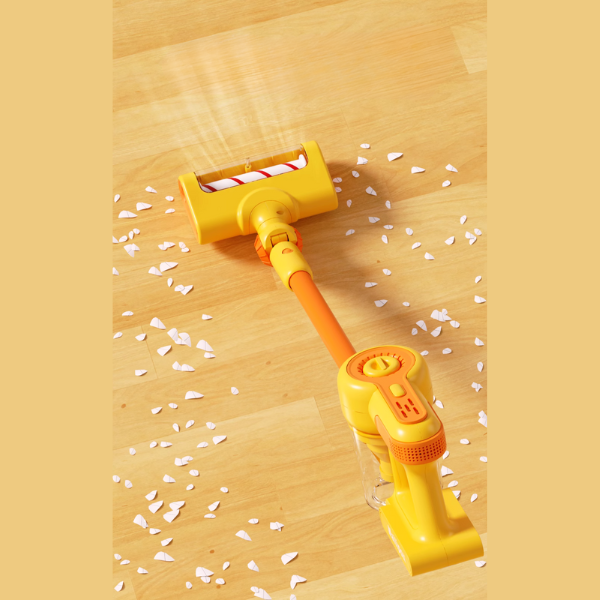 Hands-On Learning
Encourage your child's creativity and dexterity as they play house and learn essential cleaning skills with CleanMate Kids Vacuum. This innovative toy promotes hands-on learning while making chores exciting.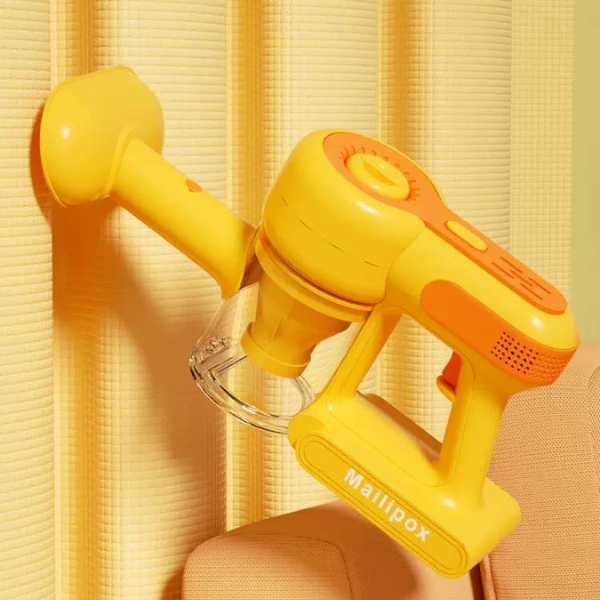 Teaching Responsibility
Instill a sense of responsibility in your little one. CleanMate Kids Vacuum empowers children to take charge of their play environment while developing a strong sense of duty and accountability.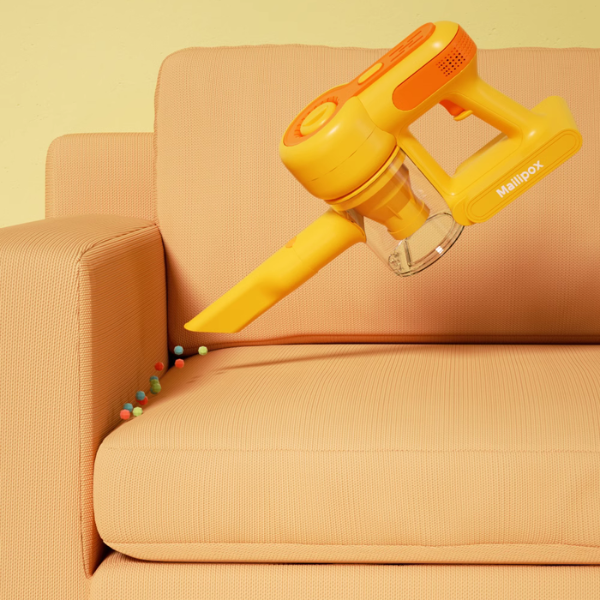 Realistic Cleaning Experience
CleanMate Kids Vacuum offers an authentic cleaning experience, mimicking both floor vacuuming and handheld cleaning tasks. Watch as your child effortlessly transforms it into a handheld vacuum, complete with lights and sound effects, for a genuine and engaging cleaning adventure. It's not just a toy; it's a tool that makes tidying up fun and educational.
CleanMate brings out the 'cleaning superhero' in my child. It's fantastic to see my little one excited about keeping things tidy. An exceptional toy!
CleanMate is a parenting game-changer. My son now cleans his play area with enthusiasm. Teaching responsibility has never been this fun!
So much fun and educational too!
A great way to teach responsibility!
My kids actually enjoy cleaning now!
Questions? We've Got You Covered!
Q1: What age is this suitable for?
A1: This toy is perfect for children aged 3 and above.

Q2: How do I change the suction heads?
A2: It's easy! Just twist and swap the heads for different cleaning experiences.

Q3: Do the lights and sounds require batteries?
A3: Yes, the toy requires batteries for the realistic lights and vacuum sounds.

Q4: Can this help with my child's cleaning habits?
A4: Yes, it promotes good cleaning habits from an early age.

Get It Now
Try Us Risk Free
🚚 Free Shipping For Orders >$19

💸 30 Day Money Back Guarantee

❤️ Satisfaction Guarantee