DocPlay Kit - Doctor set for kids' imaginative play!
Regular price

$79.80 USD

Sale price

$39.90 USD

Unit price

per
Introducing DocPlay Kit, the ultimate doctor playset for little girls, recommended for ages 3 and above! Spark your child's imagination as they immerse themselves in the world of healthcare with this interactive and educational toy. Designed to overcome children's fears, it includes realistic doctor tools like a stethoscope with a beating heart sound, a forehead thermometer with a glowing top, and an adorable medical case for easy storage. Through role-playing, your child will learn about basic medical instruments, embrace dental check-ups, and even develop a love for brushing teeth. Let your child's creativity and hygiene habits flourish with DocPlay Kit!
What's included in the package

Essential Kit: approx. 30 items (Include storage box)
Luxury Kit: approx. 35 items (Include storage box)
30-Day Money Back Guarantee

We are certain you'll love our product as much as we do. But if for any reason you're not completely satisfied, just let us know and we'll make it right!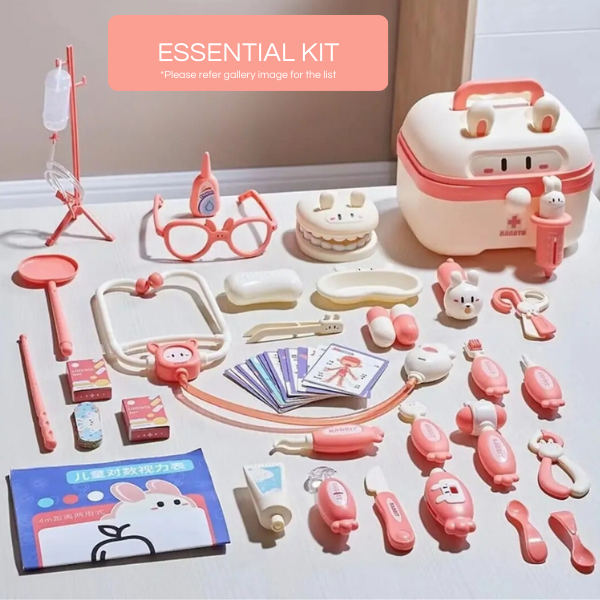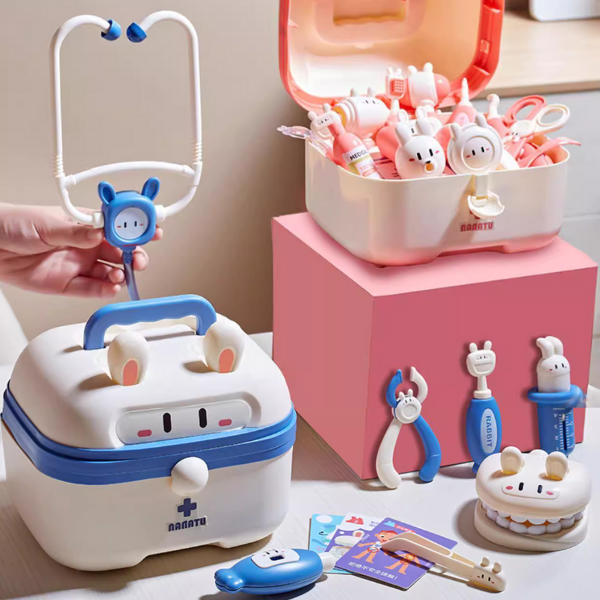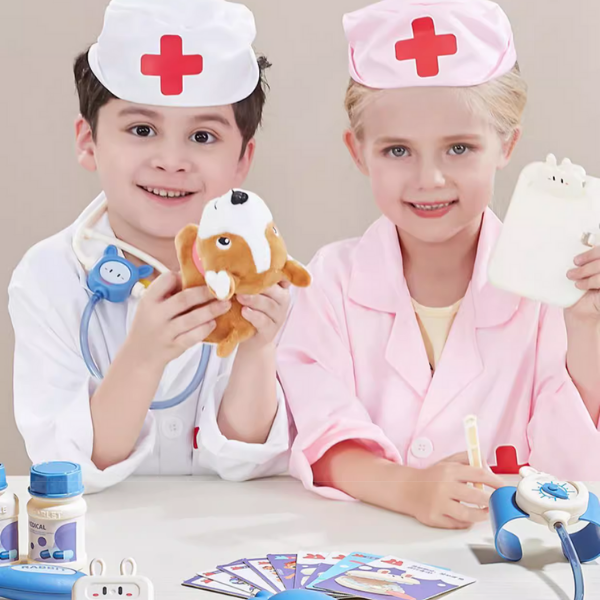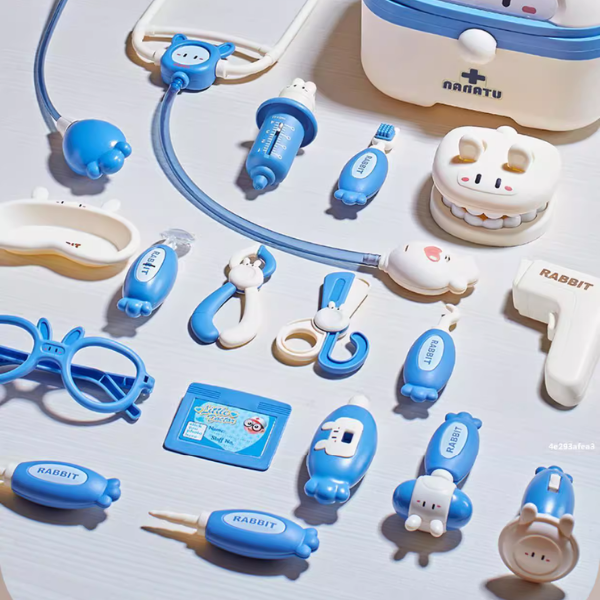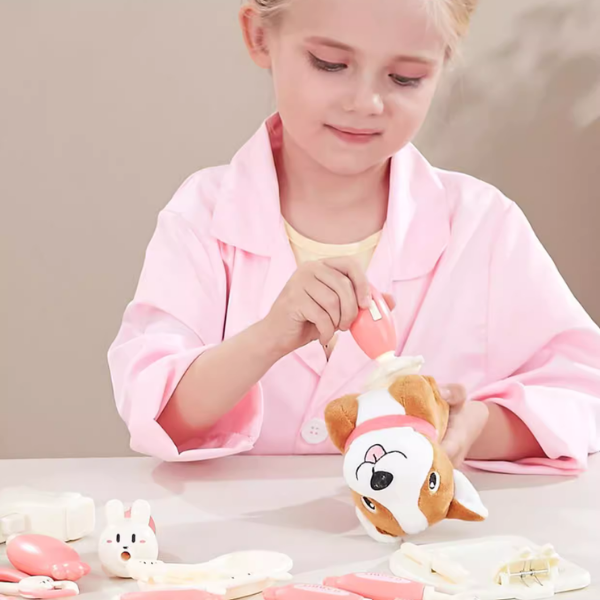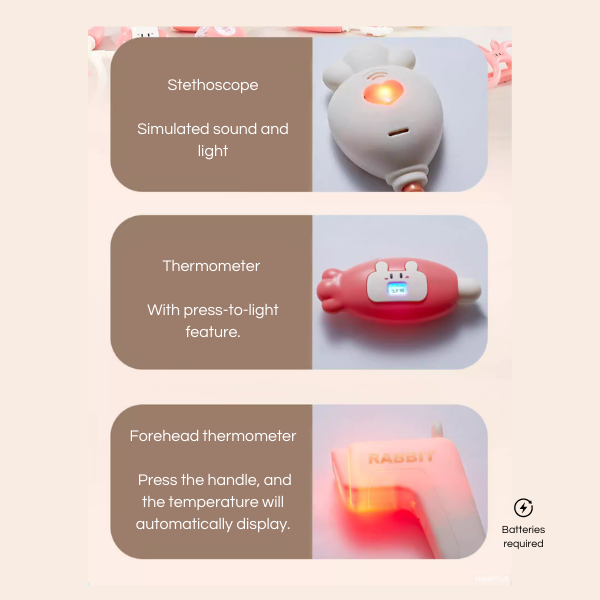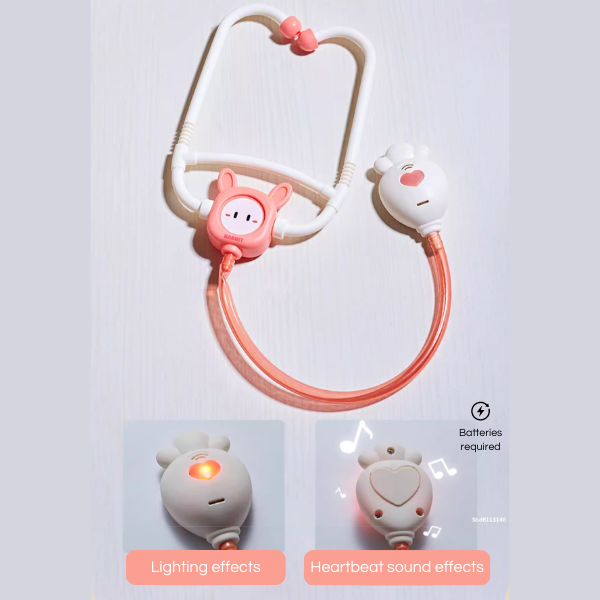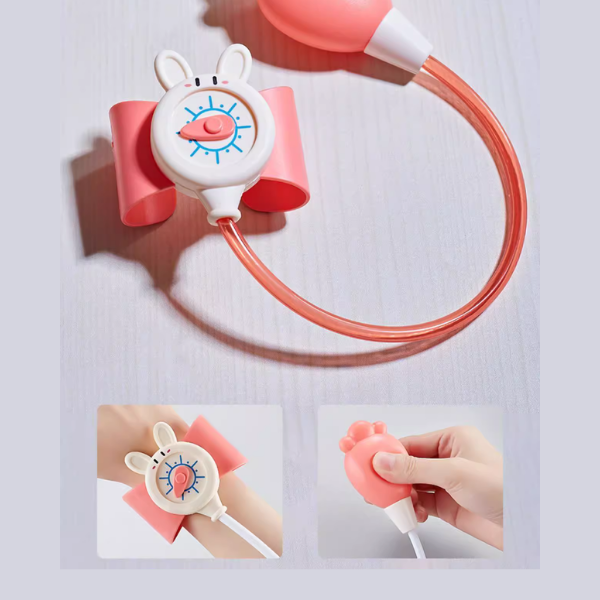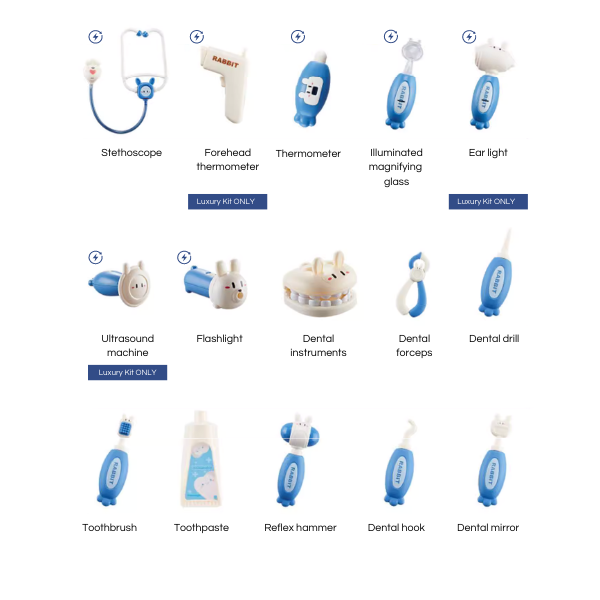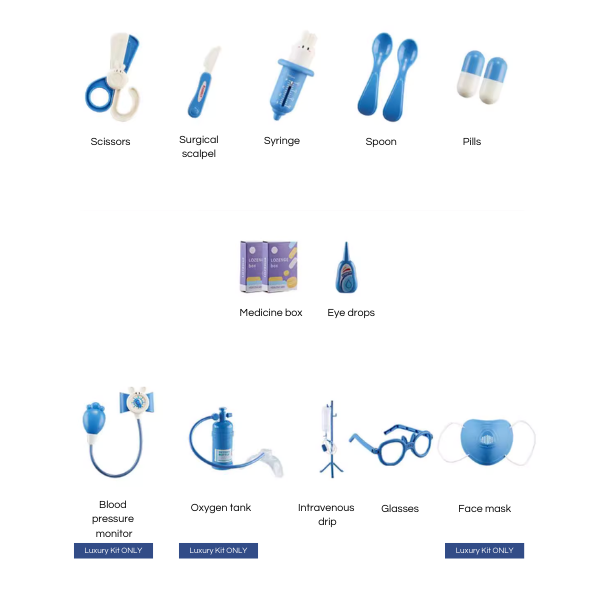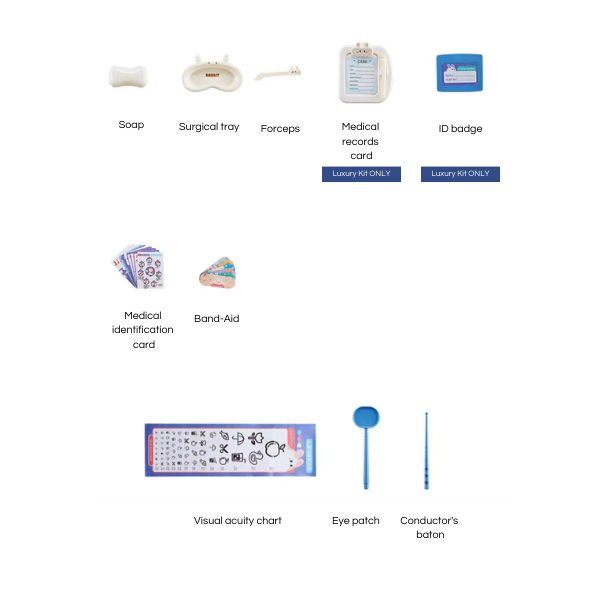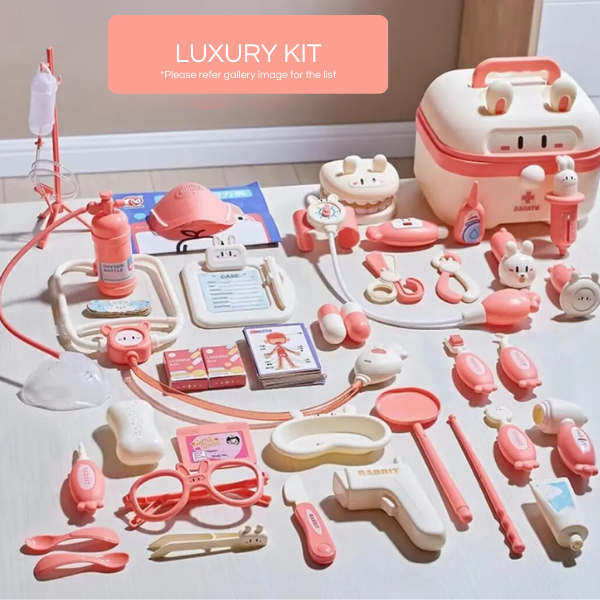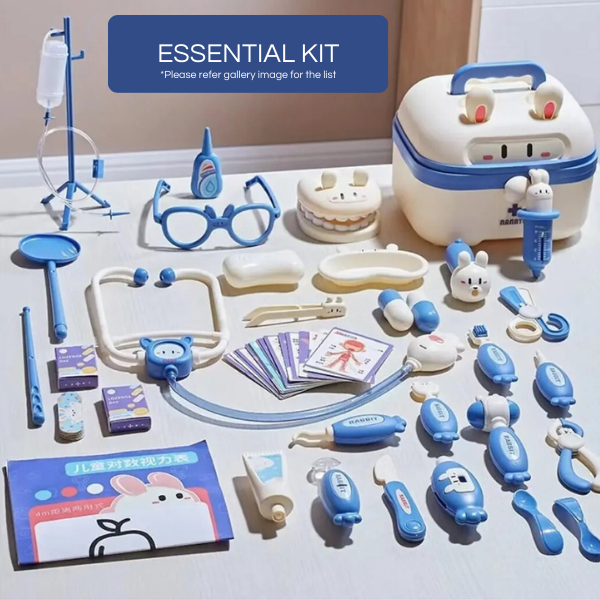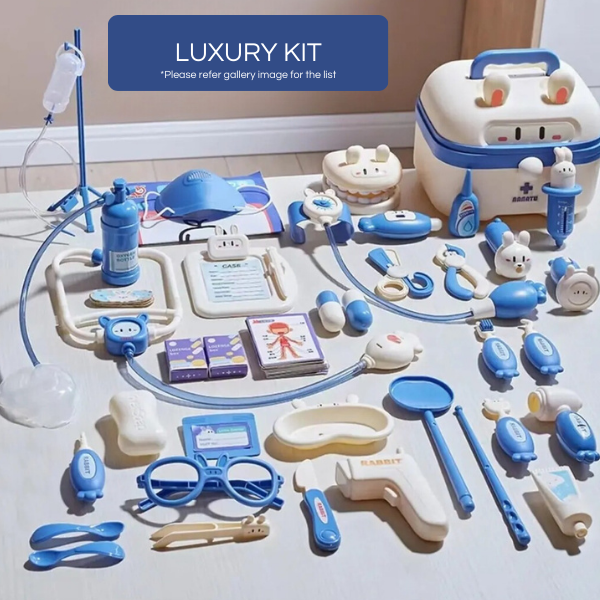 DocPlay Kit amazed us! My son went from anxious to excited about doctor visits. Learning through play is incredible! Thanks! - Sarah L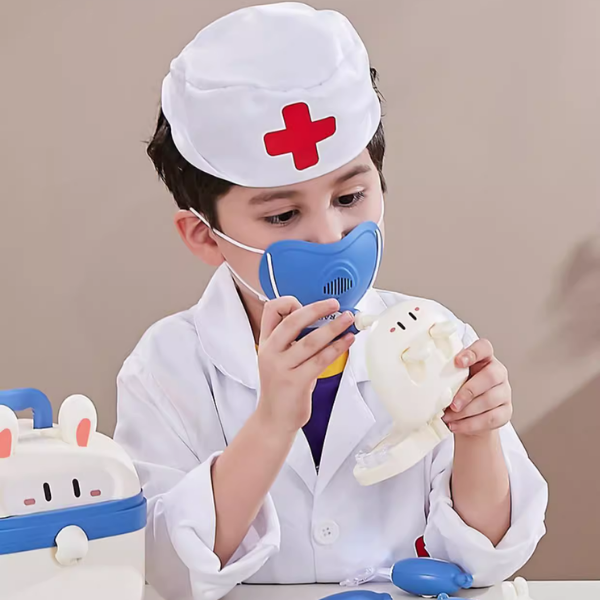 Inspire Fearless Role-Play
With DocPlay Kit, parents can feel reassured knowing that their children are learning valuable life skills while having fun. The realistic medical play not only sparks their imaginations but also helps reduce anxiety surrounding doctor visits. As kids become more familiar with medical instruments and procedures, parents can see their children gain confidence and overcome fears.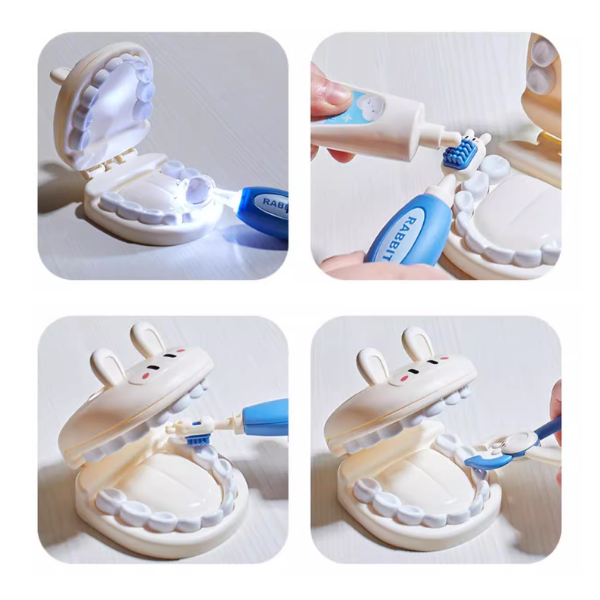 Cultivate Healthy Habits
The DocPlay Kit is a catalyst for nurturing good hygiene habits from an early age, inspiring children to adopt essential practices like brushing their teeth regularly and learning to prioritize their overall well-being. Through play and interaction with the toy set, kids develop a solid foundation for a lifetime of healthy habits, making self-care a joyful and intrinsic part of their daily routines.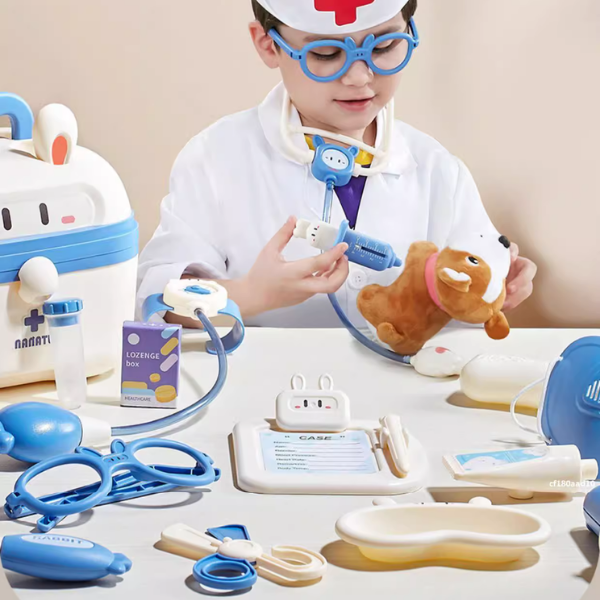 Imitative Medical Instruments
The DocPlay Kit presents an assortment of authentic-looking medical tools. This comprehensive set provides a fun and educational platform for children to engage in imaginative play, fostering a positive association with medical tools and nurturing their confidence and understanding of healthcare activities.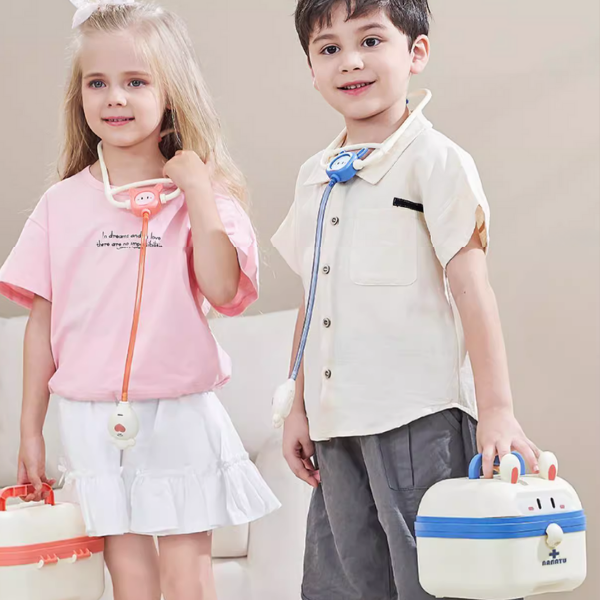 Convenient Storage & Portability
This toy set comes with a compact carrying case, making it easy to organize and store all the doctor accessories neatly. Whether at home or on-the-go, your child can enjoy hours of imaginative fun anywhere.
DocPlay Kit makes doctor visits less scary!
DocPlay Kit amazed us! My son went from anxious to excited about doctor visits. Learning through play is incredible! Thanks!
Perfect for imaginative play and bonding!
My son's newfound confidence is heartwarming!
Quality time with my daughter is priceless!
Questions? We've Got You Covered!
Q1: Is this product suitable for both boys and girls?
A1: Yes, DocPlay Kit is designed to appeal to both boys and girls.

Q2: What age group is recommended for DocPlay Kit?
A2: The playset is ideal for children aged 3 and above.

Q3: Can the stethoscope make real heartbeat sounds?
A3: The stethoscope has a simulated heartbeat sound effect.

Q4: Can this toy help with dental anxiety?
A4: Yes, role-playing dental check-ups can help ease dental fears.

Q5: Is this product suitable for educational purposes?
A5: Absolutely, DocPlay Kit promotes imaginative play and educational learning.
Get It Now
Try Us Risk Free
🚚 Free Shipping For Orders >$19

💸 30 Day Money Back Guarantee

❤️ Satisfaction Guarantee