Eco Canvas Kid's Drawing Pad
Regular price

$55.80 USD

Sale price

$27.90 USD

Unit price

per
Elevate your child's creativity and learning with Eco Canvas, the ultimate LCD handwriting tablet. With a large display, Eco Canvas offers an eco-friendly way to draw, write, and learn without wasting paper. Its battery-powered design ensures hours of creative play, while the one-touch erase feature and lock screen function make it clean, convenient, and mistake-proof. Choose from vibrant blue or charming pink, and enjoy the benefits of eye-friendly color or monochrome screens. Empower your child's imagination while nurturing a green mindset.
What's included in the package

- Eco Canvas x1
- Stylus pen x1
30-Day Money Back Guarantee

We are certain you'll love our product as much as we do. But if for any reason you're not completely satisfied, just let us know and we'll make it right!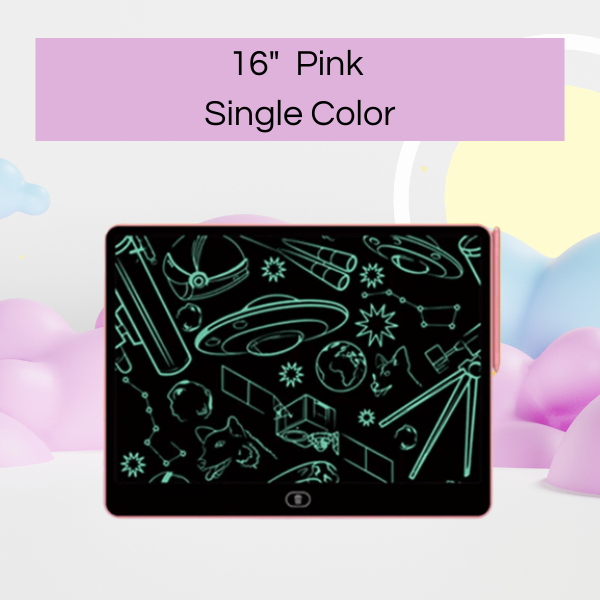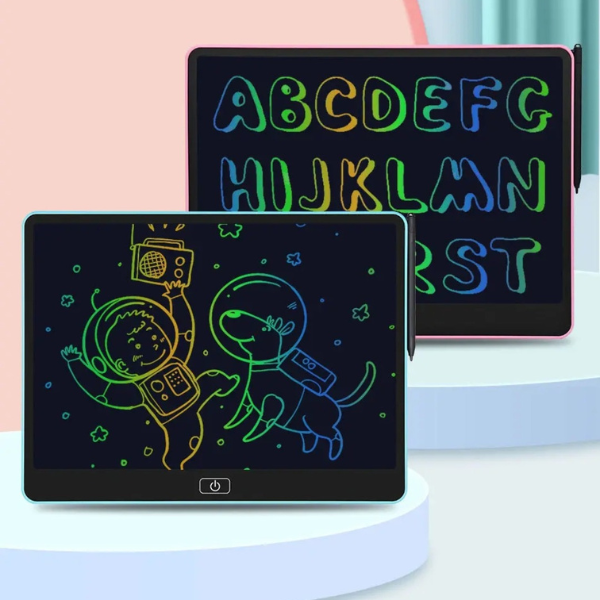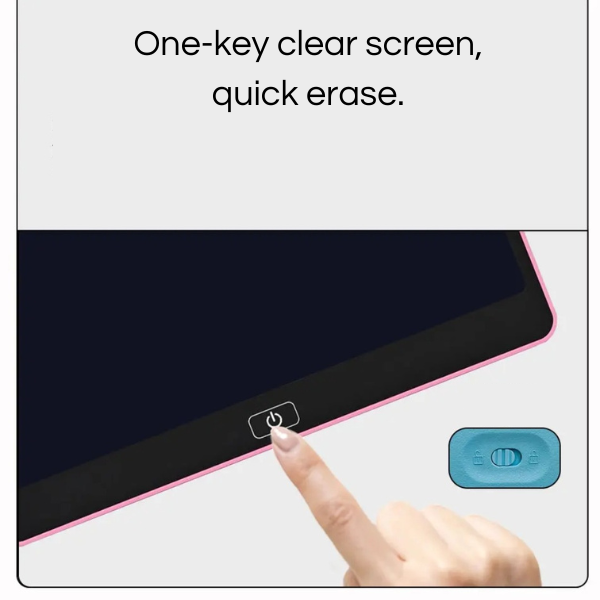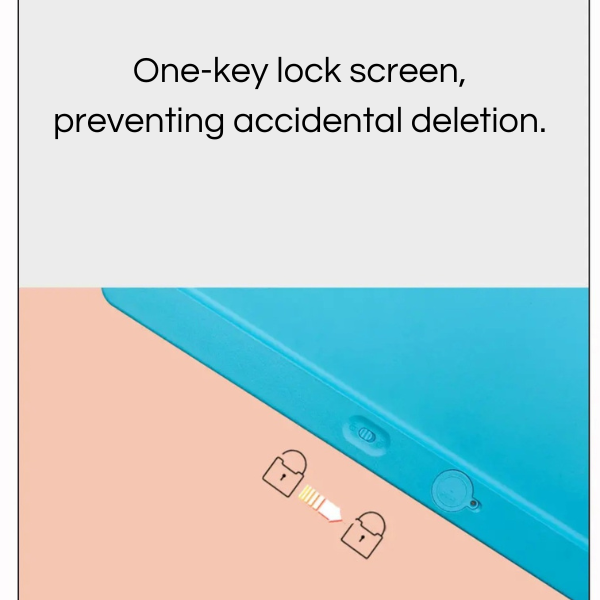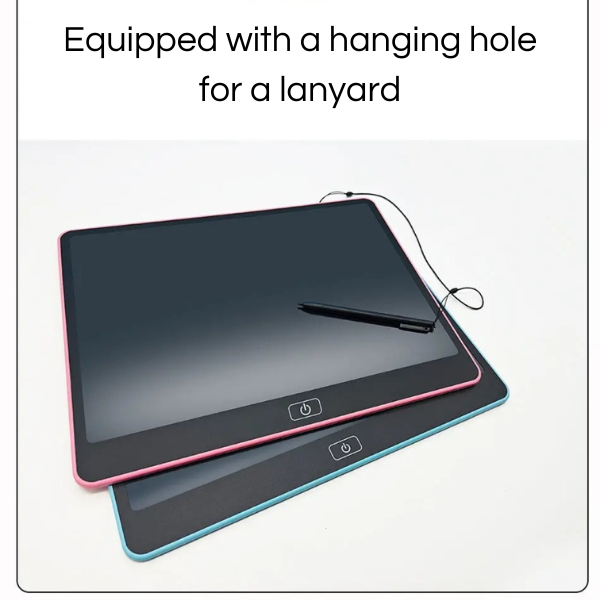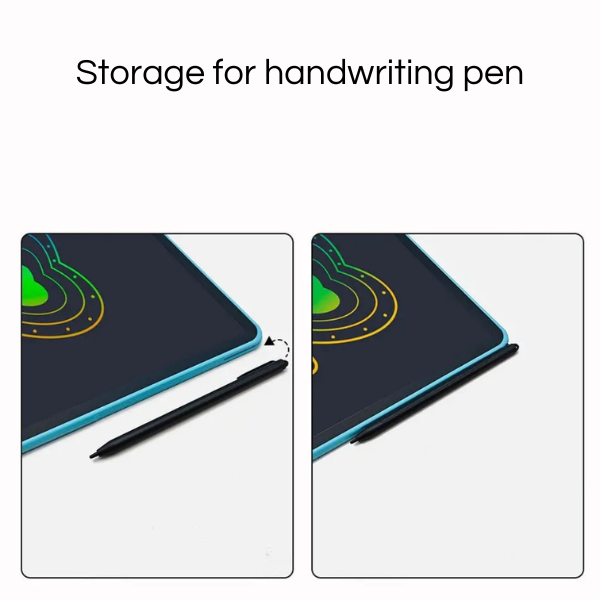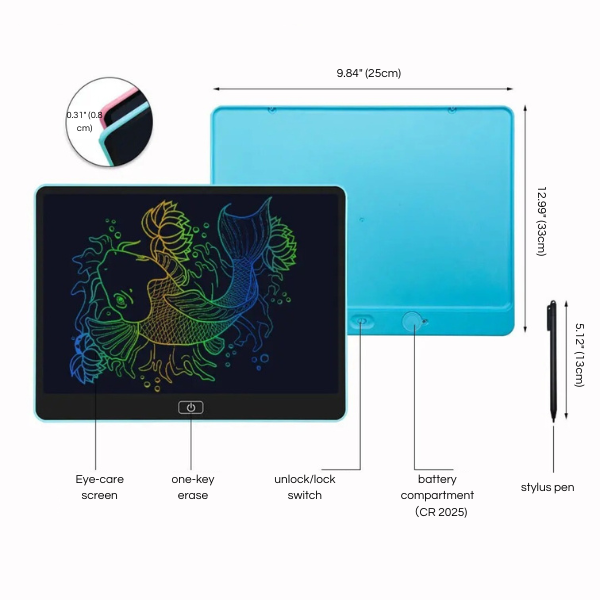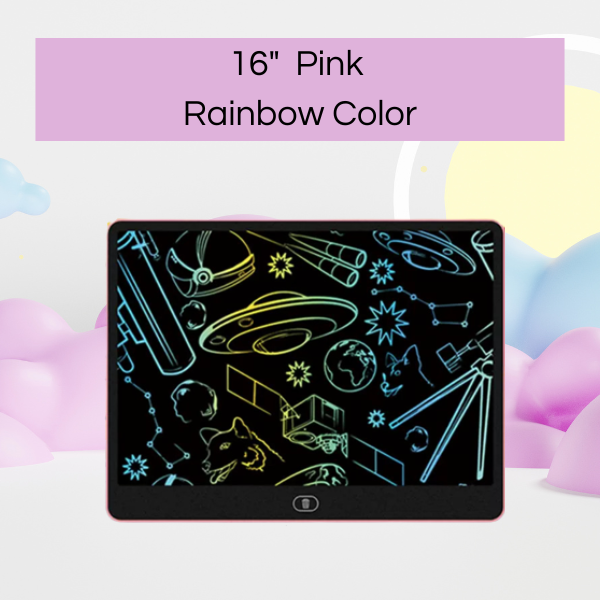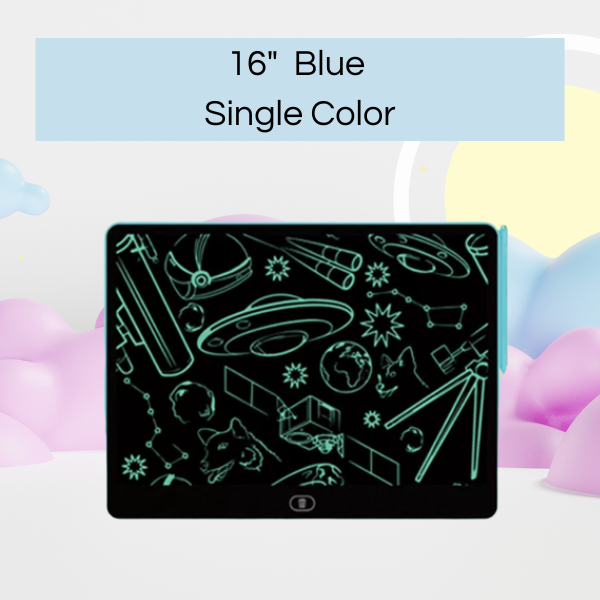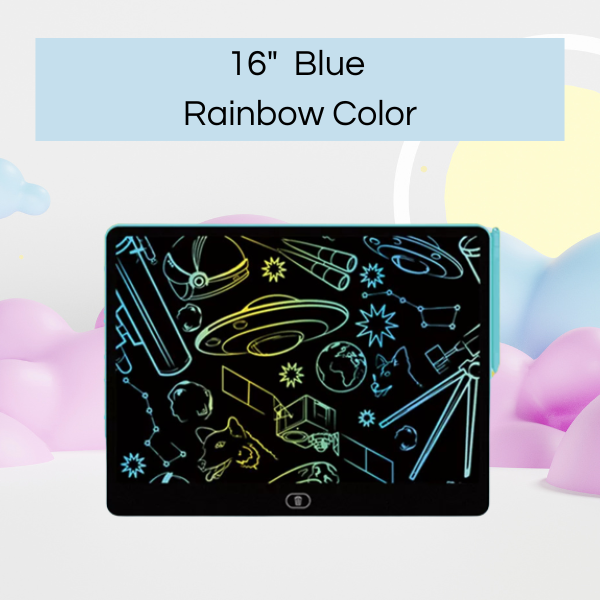 This tablet is incredible for my child's learning journey. Easy to use, fosters creativity effectively. - Alex Chen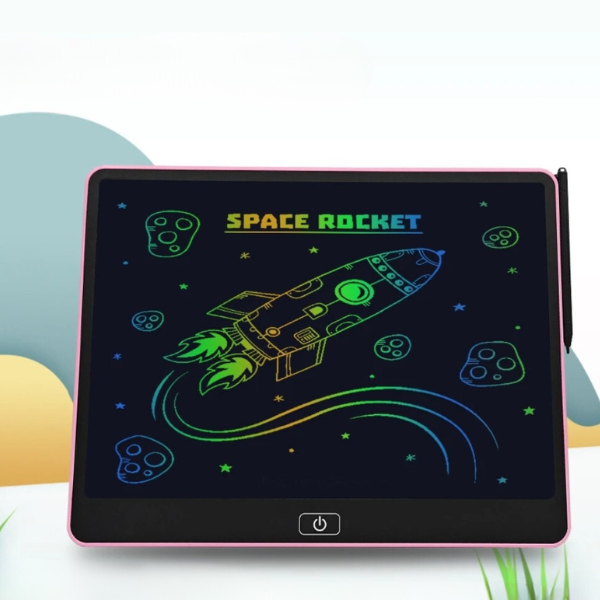 Endless Creativity
Fuel your child's imagination with Eco Canvas. This large LCD handwriting tablet lets them explore their artistic side and practice writing without wasting paper. Experience creativity without limits.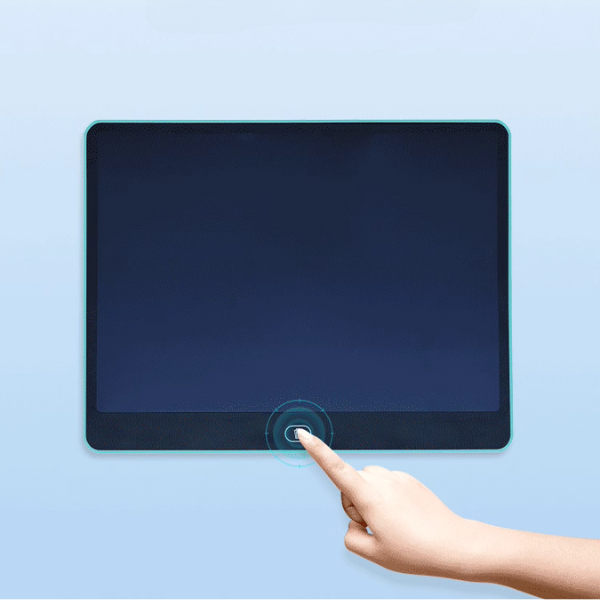 Clean & Convenient
Say goodbye to messy erasers. Eco Canvas allows instant clearing of content with a single touch. The lock screen function prevents accidental deletion, ensuring a seamless creative experience.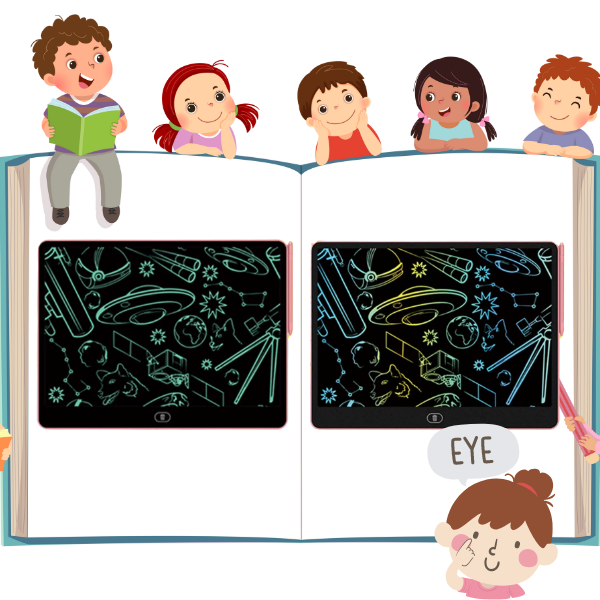 Eye-Friendly Display
Choose from the vividness of color or the soothing simplicity of monochrome. Eco Canvas promotes eye comfort, making it perfect for prolonged use by children.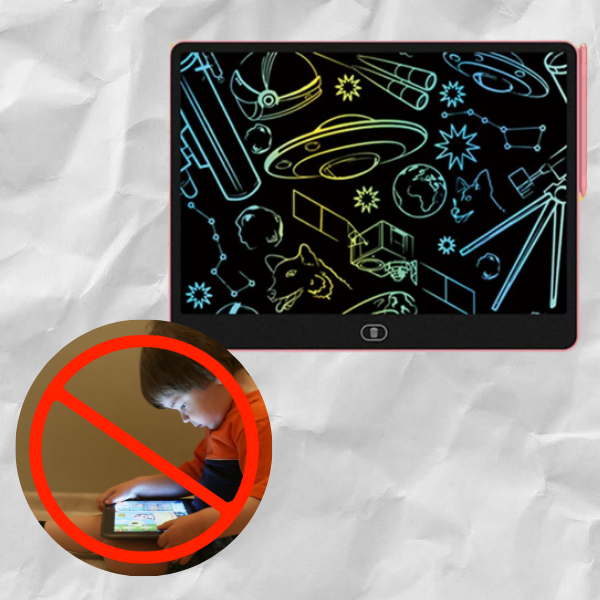 Green & Smart Choice
With Eco Canvas, you're investing in a sustainable future. Reduce paper waste and keep your child away from electronic devices while they develop their skills. A smart choice for both creativity and the environment.
My child adores it, spends hours drawing and practicing. Great investment in creativity and learning.
This tablet is incredible for my child's learning journey. Easy to use, fosters creativity effectively.
A game-changer! No more paper clutter. My child loves creating art without waste. Very satisfied.
We took this tablet on vacation. Kept my child entertained and engaged. Highly recommend it.
Helped my child improve handwriting skills. User-friendly and durable. Highly impressed with its functionality.
Questions? We've Got You Covered!
Q1. Is this suitable for young children?
A1. Absolutely! Eco Canvas is designed for children to draw, write, and learn with ease.

Q2. How does the erase feature work?
A2. Just one touch and the screen is cleared, ready for new creations. It's that simple!

Q3. Is the LCD screen safe for the eyes?
A3. Definitely. Choose from color or monochrome screens, both designed for eye comfort.

Q4. How do I lock the screen?
A4. Use the one-touch lock function to prevent accidental deletion.

Q5. Can adults use it too?
A5. Absolutely, Eco Canvas is user-friendly and suitable for all ages.

Q6. Is it easy to carry around?
A6. Yes, Eco Canvas is portable and lightweight, making it perfect for on-the-go creativity.
Get It Now
Try Us Risk Free
🚚 Free Shipping For Orders >$19

💸 30 Day Money Back Guarantee

❤️ Satisfaction Guarantee