Eternal Rose Kit
Regular price

$59.90 USD

Sale price

$29.90 USD

Unit price

per
Illuminate your love with our Eternal Rose Kit. Crafted to perfection, this DIY LED rose bouquet is a symbol of everlasting love and self-appreciation. Its three enchanting colors bring timeless beauty to any moment, making it the ultimate prop for stunning photos. Promote self-love or gift your loved ones a bouquet that never fades – a true testament to love's endurance.
What's included in the package

- Rose blossom
- Four-leaf clover sprig
- Wire x1
- Tape x1
- Transparent beads x1 set
- Wrapping paper x3
- Ribbon x1
- LED Light x1
30-Day Money Back Guarantee

We are certain you'll love our product as much as we do. But if for any reason you're not completely satisfied, just let us know and we'll make it right!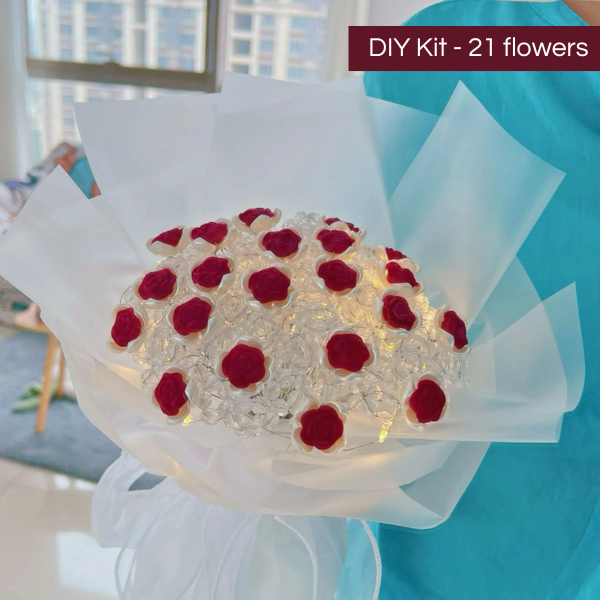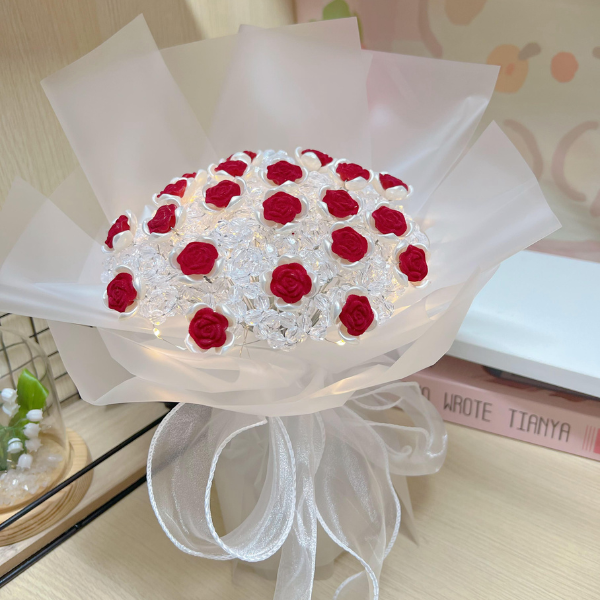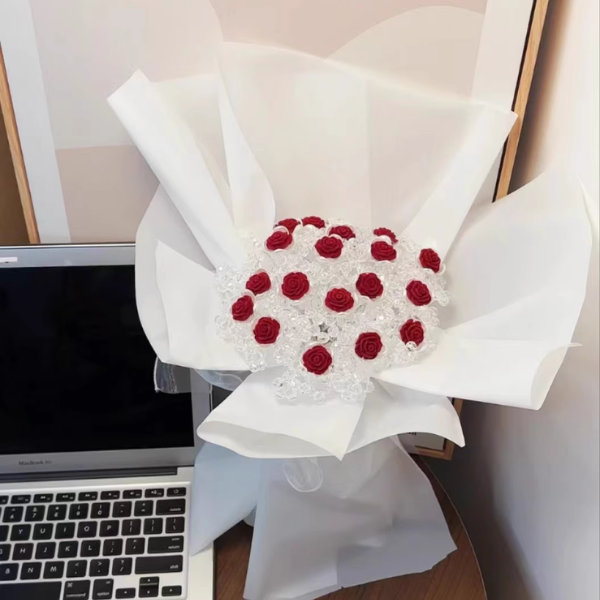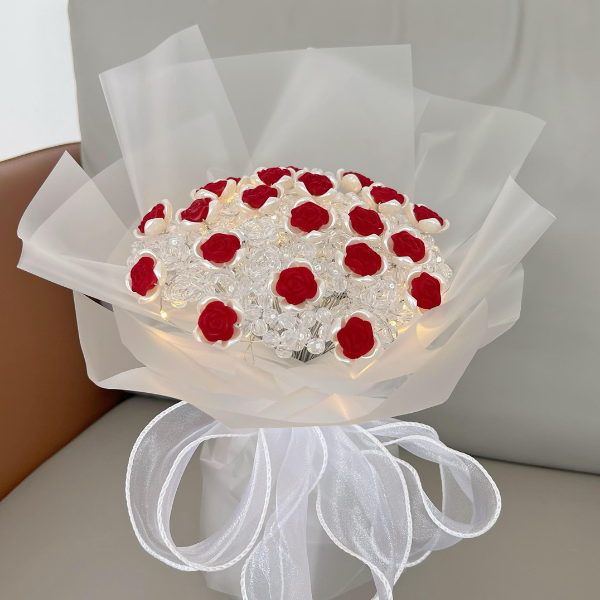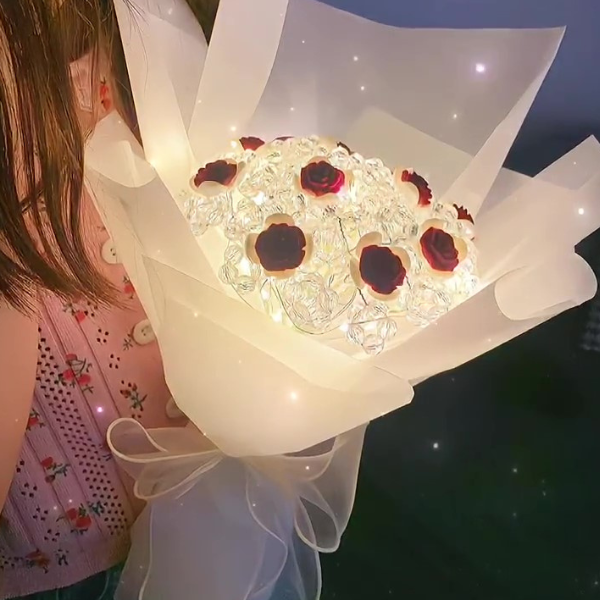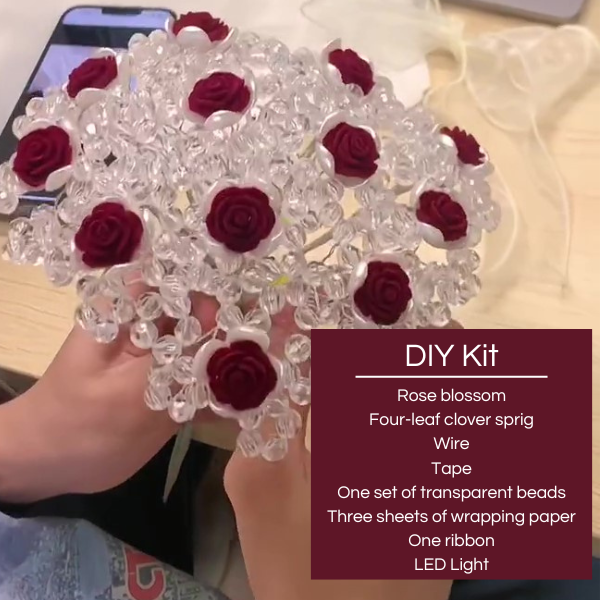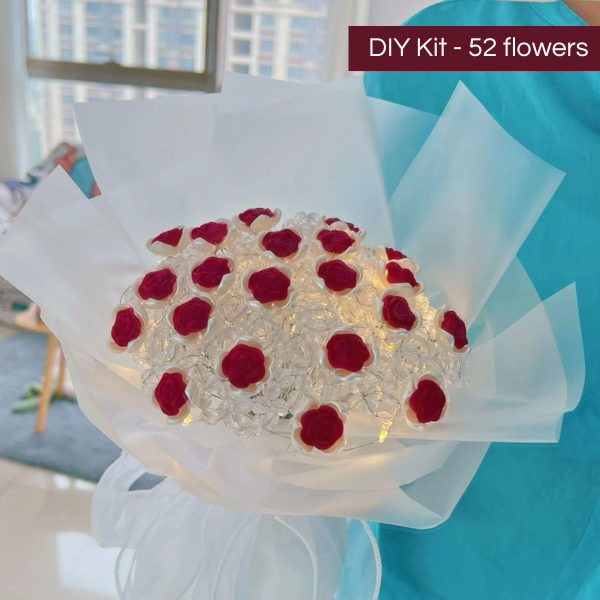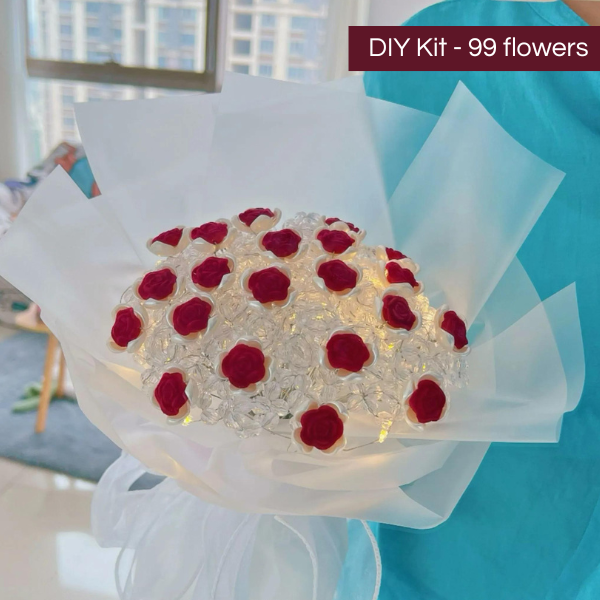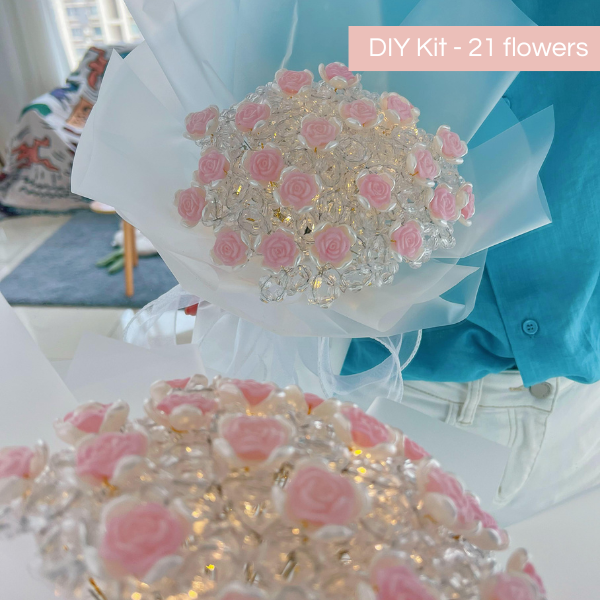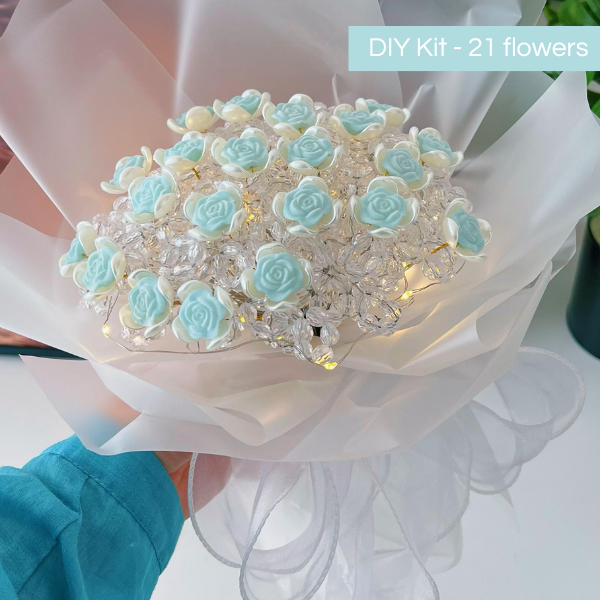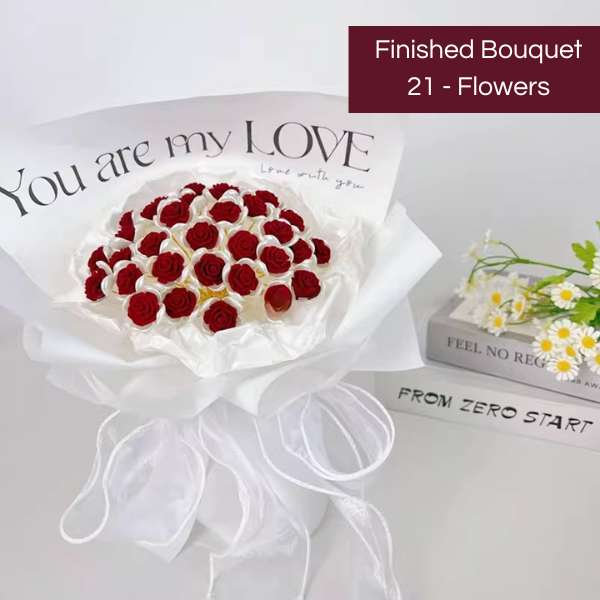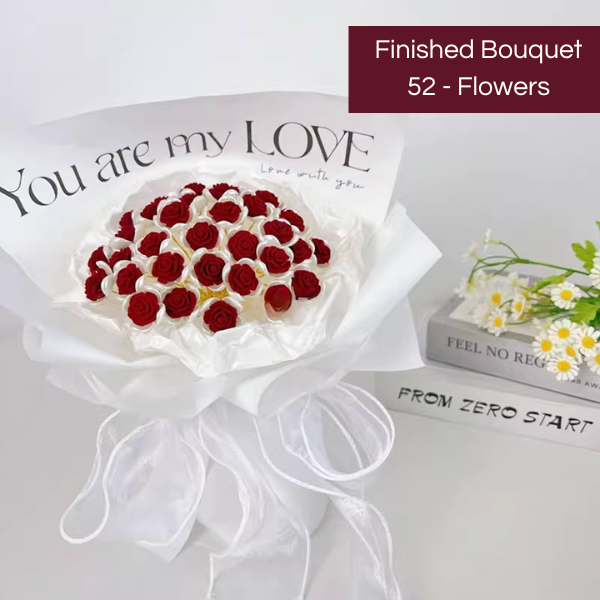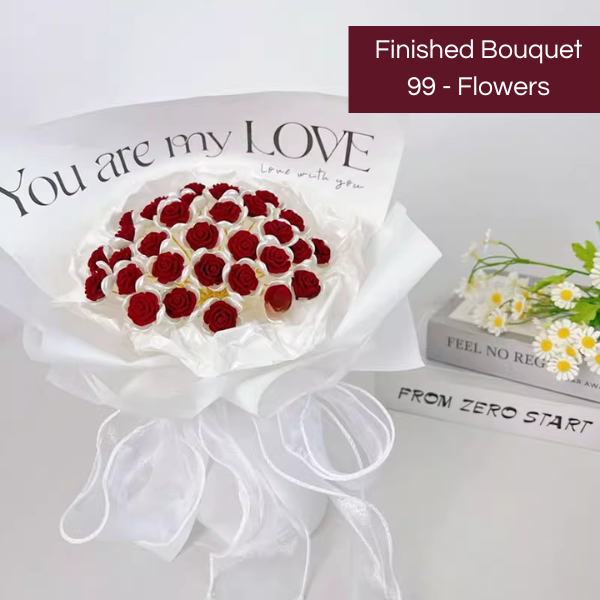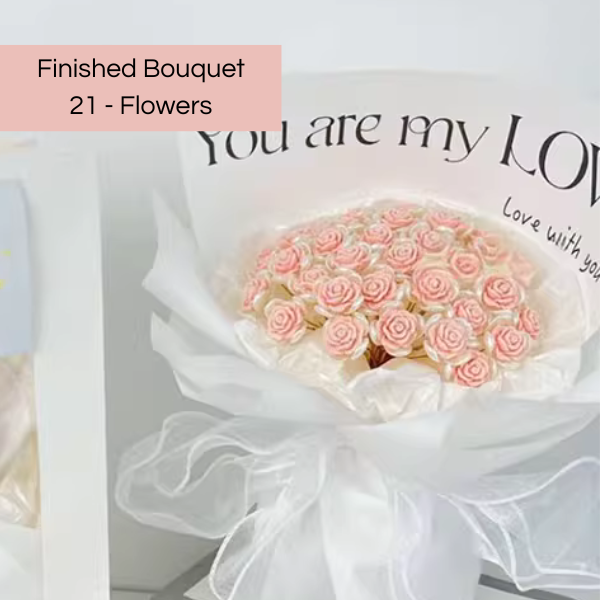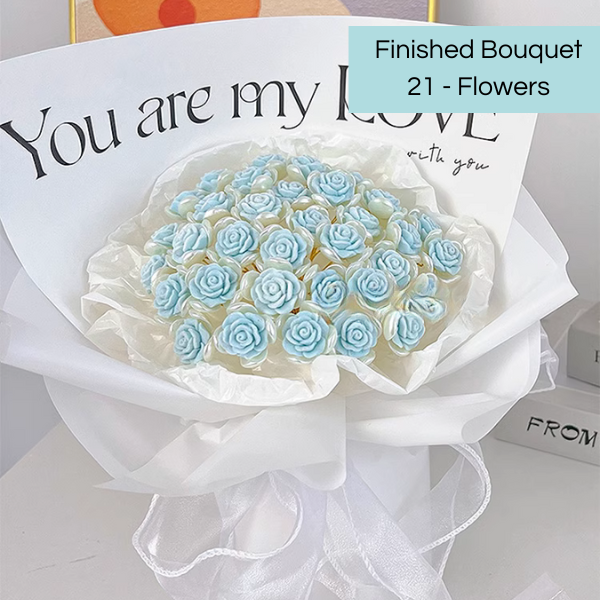 Cherished gift from my partner. A glowing keepsake treasured forever. - Lauren M.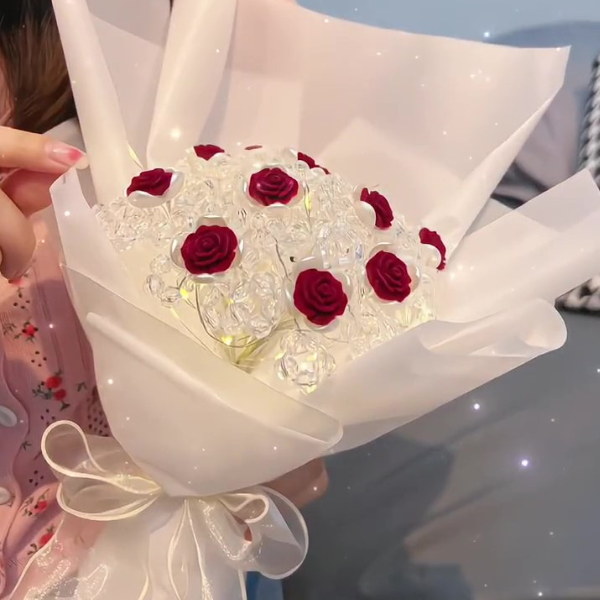 Elevate Your Relationships
Give the gift of eternal love with our Eternal Rose Kit, perfect for couples. Unlike real flowers, these everlasting LED roses never fade, symbolizing your unwavering bond. Strengthen your connection and create cherished memories with a gift that stands the test of time.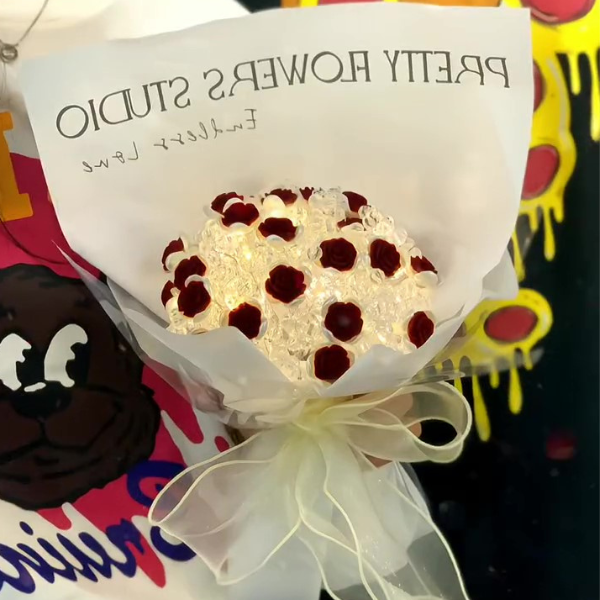 Embrace Self-Love
Indulge in self-care by assembling a stunning bouquet just for you. Radiating a soothing glow, these roses are a reminder to appreciate yourself. Illuminate your space and spirit, nurturing a sense of self-love and positivity.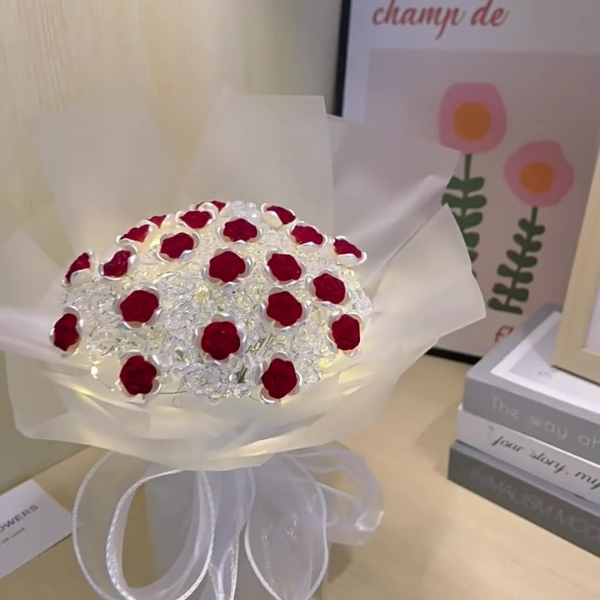 Effortless Bliss Together
Crafting your Eternal Rose bouquet is a delightful experience, offering relaxation and joy. It's an ideal couple's activity or date night, letting you bond while creating a lasting masterpiece. The result? A tangible symbol of your togetherness.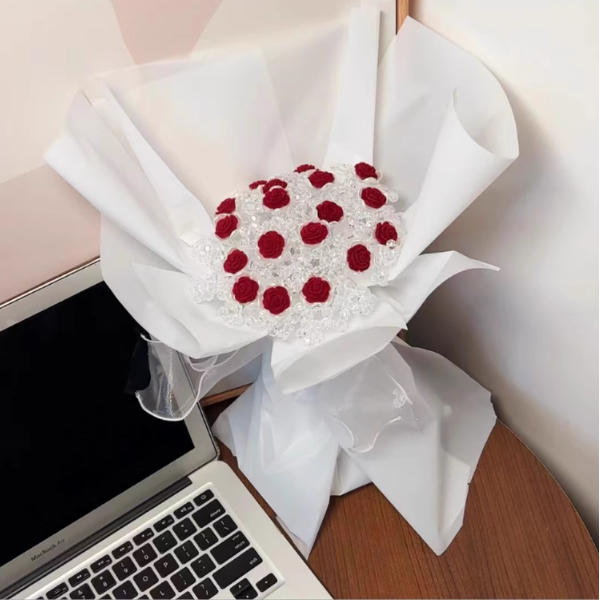 Beauty that Endures and Saves
Beyond their aesthetic appeal, these roses transform into captivating home decor or nightlights. Enjoy their gentle radiance while saving money – no need for replacements, as they never wilt or wither. Revel in the beauty that lasts forever.
Gorgeous addition to my photography props. A creative addition.
Love the glow, a unique decoration illuminating my space.
Gave me the perfect gift idea. Sparkling inspiration.
Cherished gift from my partner. A glowing keepsake treasured forever.
Perfect symbol of my love. A gem in my collection.
Questions? We've Got You Covered!
Q1: Can I customize the bouquet's arrangement?
A1: Absolutely! Our kit allows you to arrange the roses according to your personal preference, making every bouquet unique.

Q2: What colors are available?
A2: Our Eternal Rose Kit offers three exquisite colors: Red, Blue, and Pink.

Q3: Is the assembly difficult?
A3: Not at all! The DIY kit comes with simple instructions, making assembly a breeze.

Q4: Are the roses real?
A4: Our roses are not real, but they are meticulously crafted to resemble the beauty of fresh blooms.

Q5: How do I power the LED lights?
A5: The roses come with batteries included, ready to light up your space with their eternal charm.
Get It Now
Try Us Risk Free
🚚 Free Shipping For Orders >$19

💸 30 Day Money Back Guarantee

❤️ Satisfaction Guarantee