EtherealGarden - The Ultimate Tulip Garden Nightlight & Mirror
Regular price

$59.90 USD

Sale price

$29.90 USD

Unit price

per
Transform your space into an enchanting oasis with the EtherealGarden Light & Mirror. This captivating cloud mirror, adorned with a sea of flowers fairy light, offers a multi-functional experience. Switch off the light to reveal a stunning mirror or turn it on to create a soothing night lamp. With DIY options available, it's the perfect gift for couples and a delightful addition to any home decor. Let the symbolism of the tulip, representing eternal love, inspire you to bring beauty and romance into your surroundings.
What's included in the package

Final Product:
- Final Product of EtherealGarden Light & Mirror x1

DIY Set:
- EtherealGarden Mirror x1
- Tulip flowers and leaves
- Fairy light
30-Day Money Back Guarantee

We are certain you'll love our product as much as we do. But if for any reason you're not completely satisfied, just let us know and we'll make it right!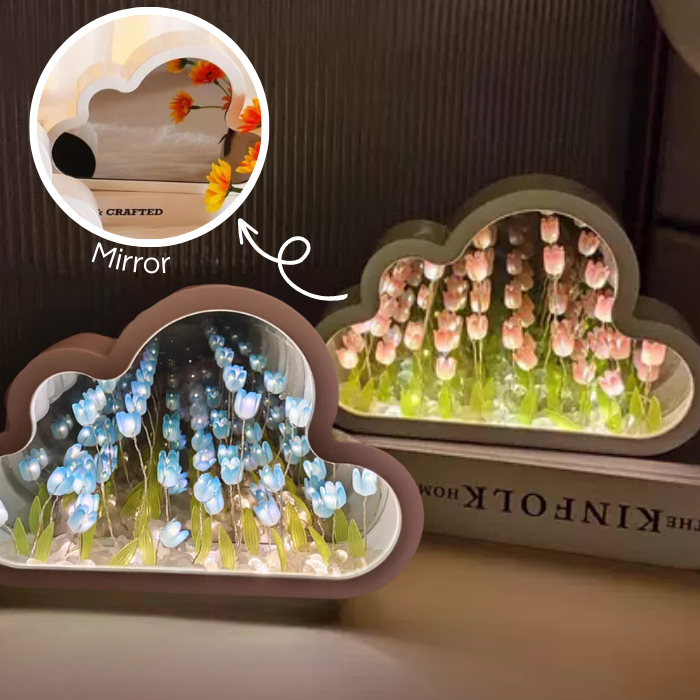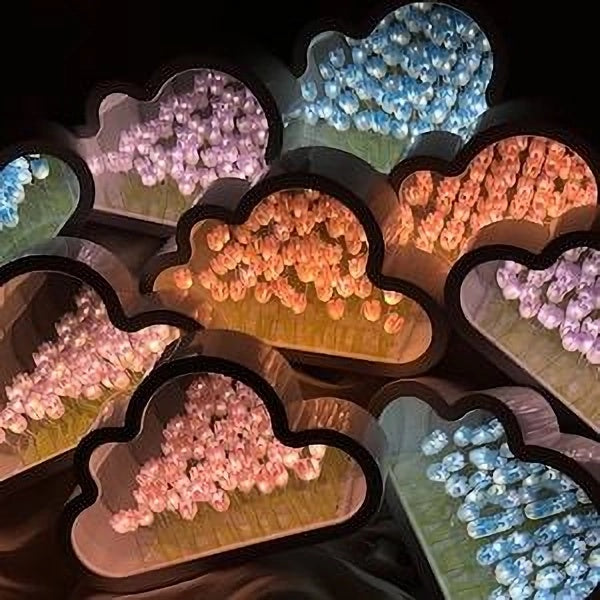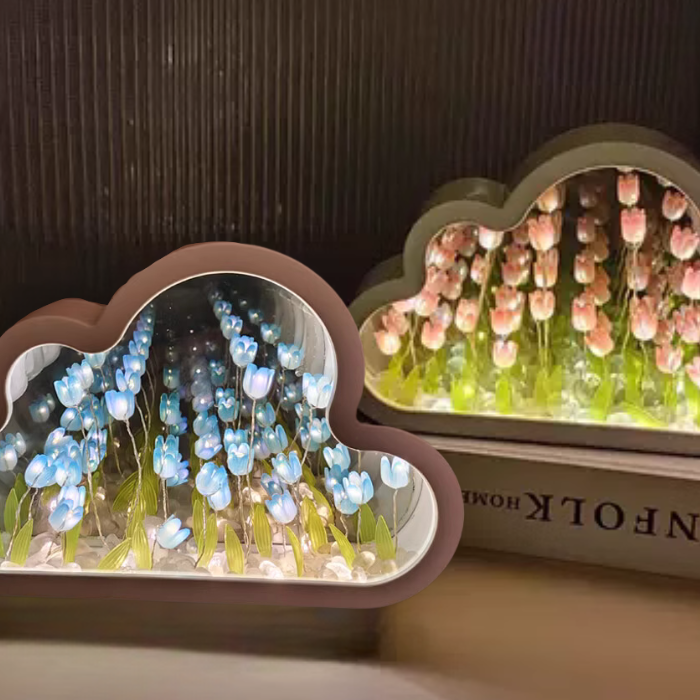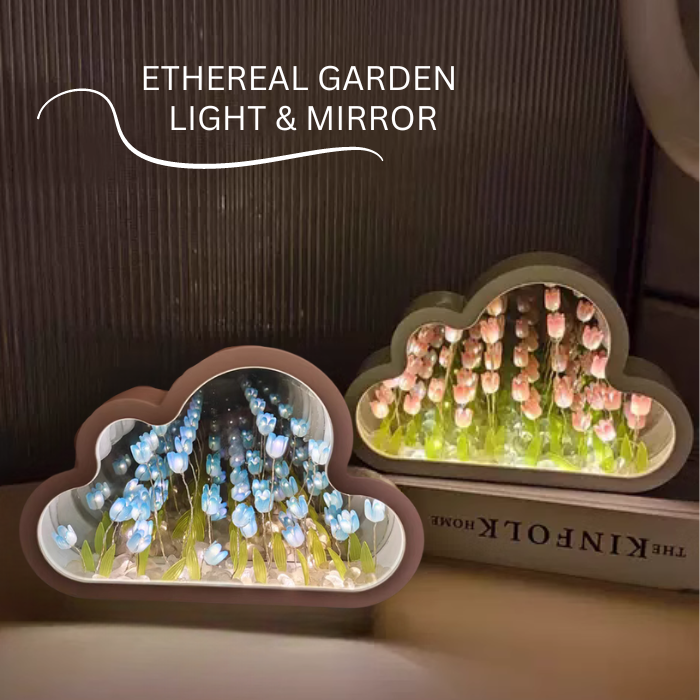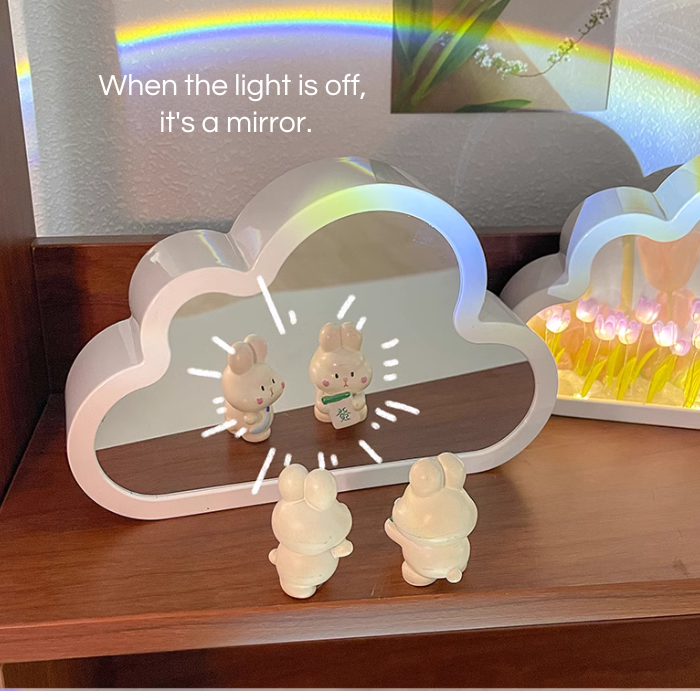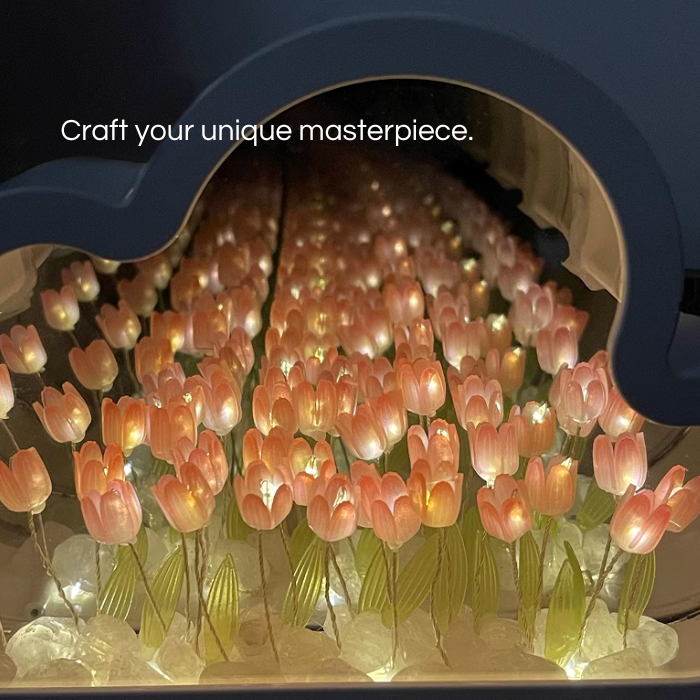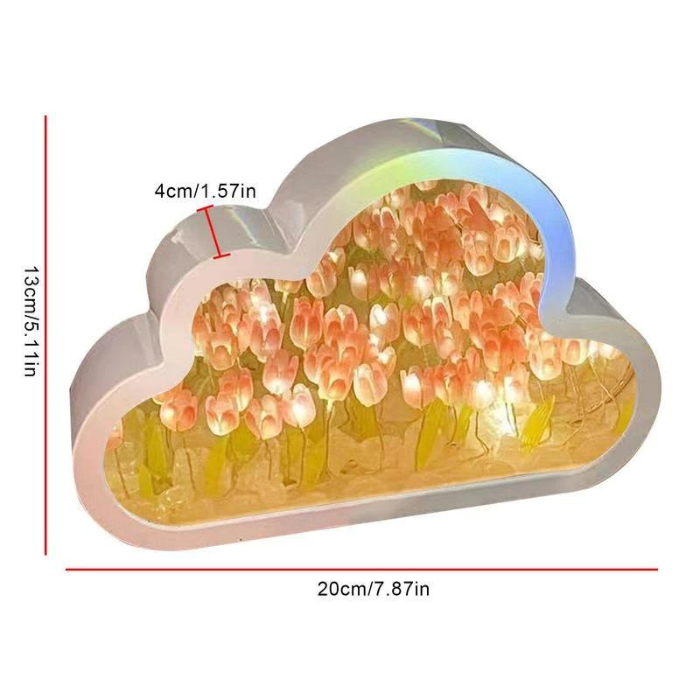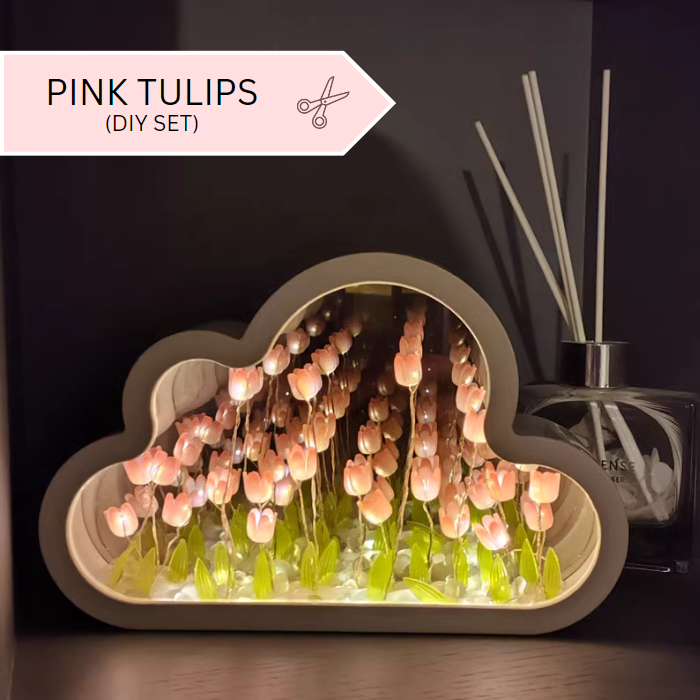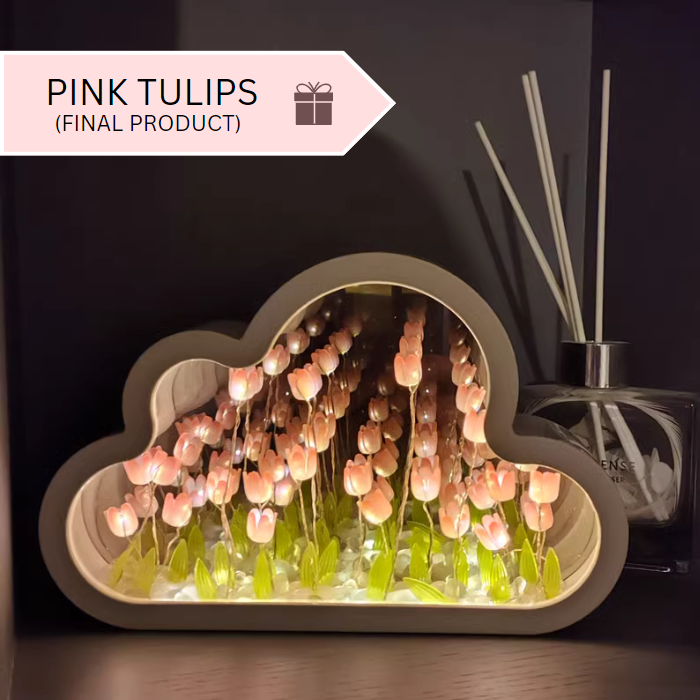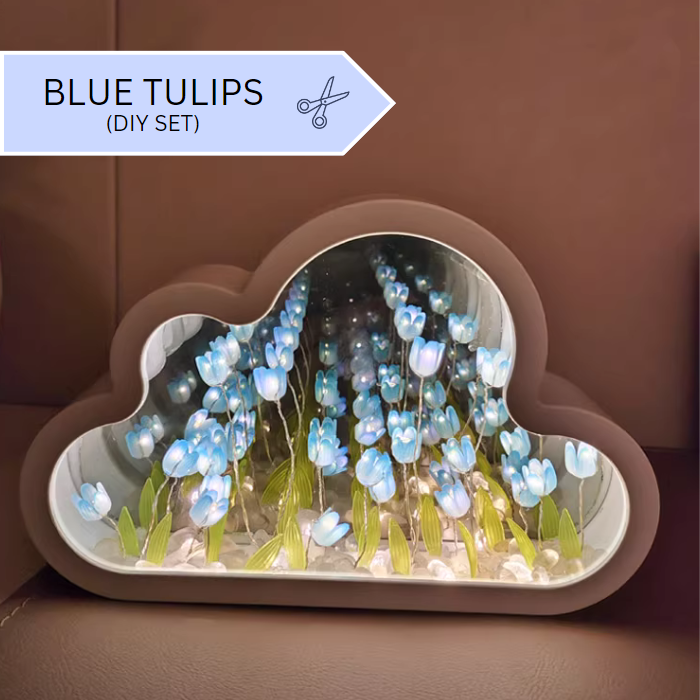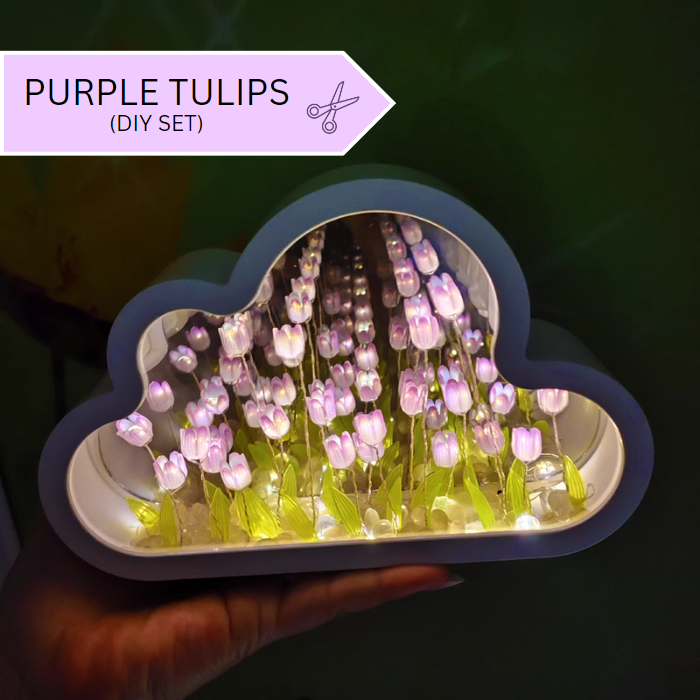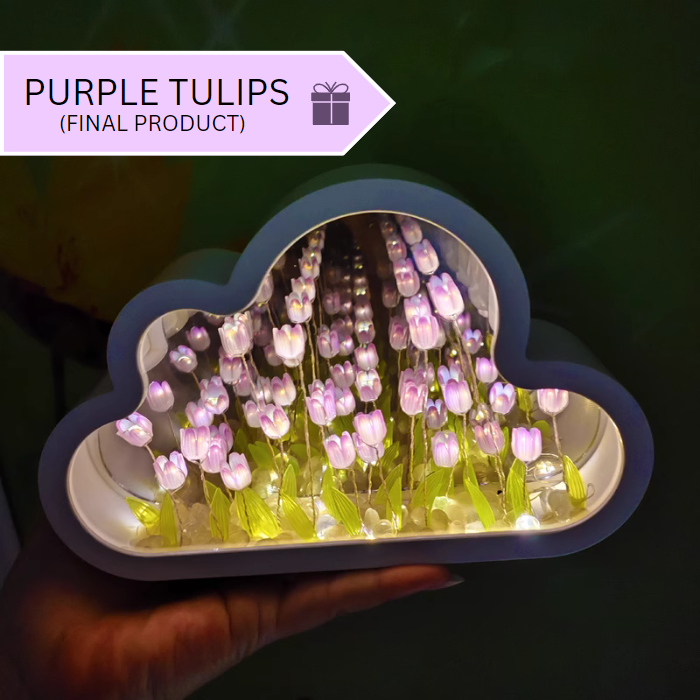 Perfect gift for anniversaries. She adored it! - Alex T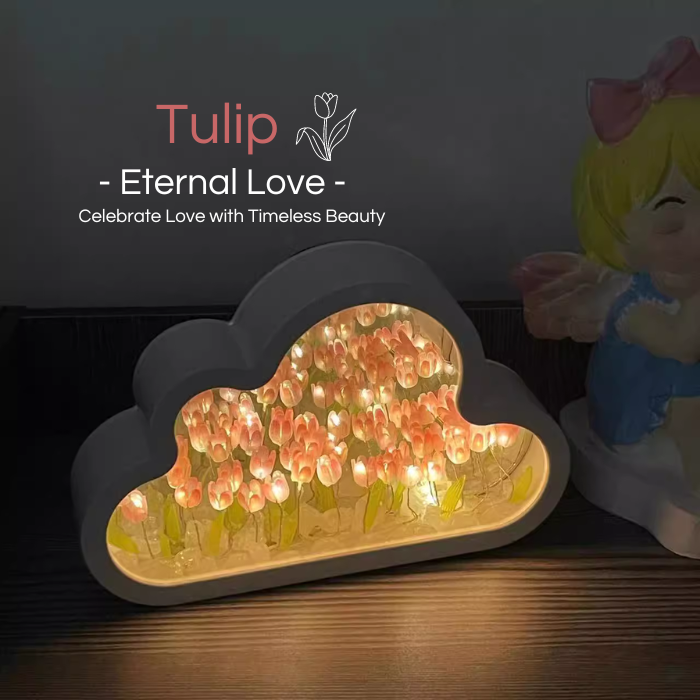 Symbolize your love with the eternal tulip
Express your deepest affections with the EtherealGarden Light & Mirror—a gift that encapsulates the essence of eternal love. Inspired by the symbolism of the tulip, this exquisite piece serves as a daily reminder of the unbreakable bond you share with your partner. Let it grace your beloved's space, filling it with beauty, warmth, and the promise of everlasting devotion.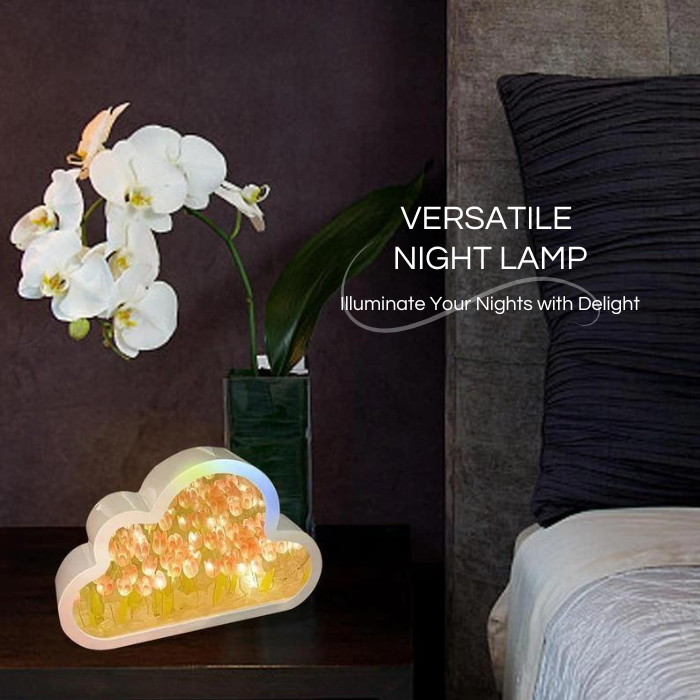 Enjoy the soothing glow of a versatile night lamp
Embrace the tranquil evenings with the versatile EtherealGarden Light & Mirror. With a simple touch, this remarkable piece becomes a soothing night lamp, casting a gentle and enchanting glow. Whether you seek relaxation, inspiration, or a touch of romance, this light effortlessly sets the mood, making your space come alive with warmth and serenity.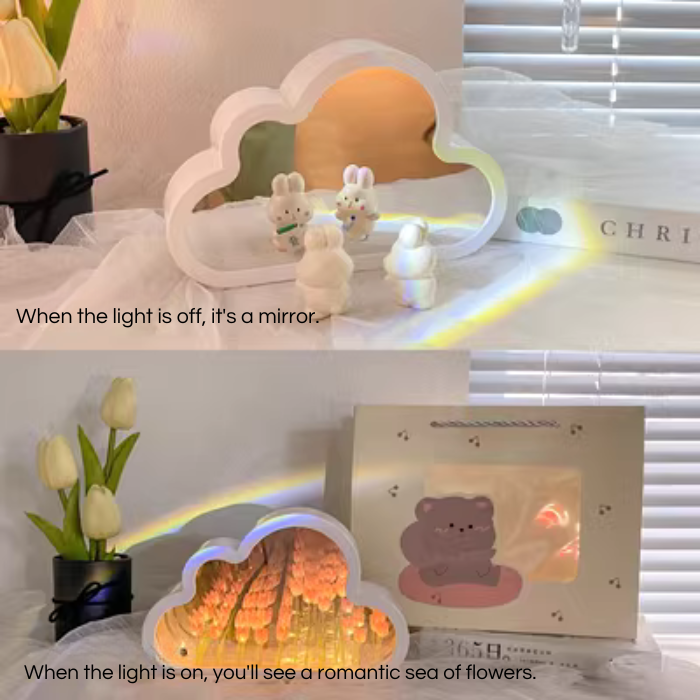 Reflect in a Dreamlike Ambiance
Step into a realm of enchantment with the captivating EtherealGarden Light & Mirror. As you gaze upon its reflective surface, you'll feel immersed in a dreamlike ambiance, surrounded by the delicate glow of a sea of flowers. Experience the magic as your space is instantly elevated to new heights of beauty and serenity.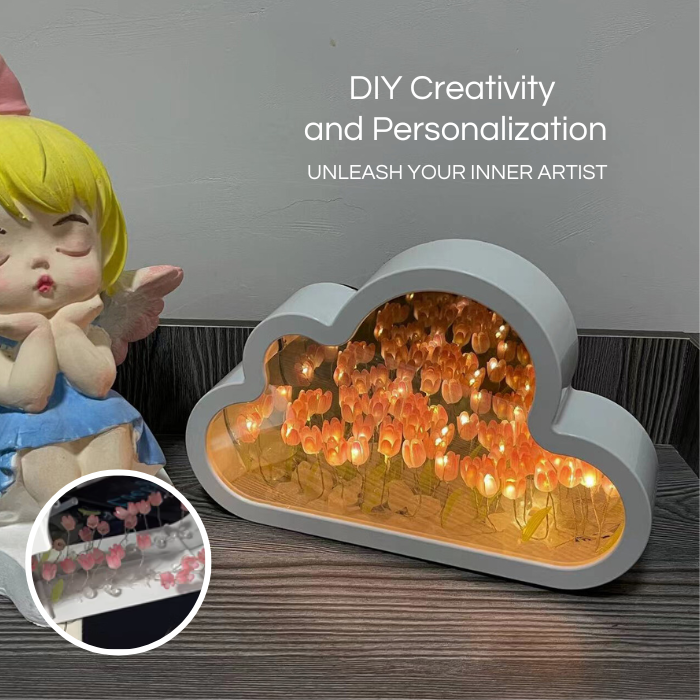 Customize Your Ethereal Paradise
Embrace the joy of creativity with our DIY option. The EtherealGarden Light & Mirror offers a canvas for you to unleash your inner artist. Craft your personalized masterpiece by arranging the delicate flowers to your liking. Each petal becomes a brushstroke of self-expression, allowing you to infuse your unique style and personality into your ethereal paradise.
Beautifully designed, a charming piece.
The sea of flowers fairy lights on this cloud mirror create a mesmerizing ambiance. It's versatile, functioning as a mirror, night lamp, and a heartfelt gift for couples. Highly recommended!
Romantic!
Romantic and elegant. Love the symbolism of the tulips
I absolutely love my cloud mirror with fairy lights! The DIY option allowed me to personalize it, and the tulip symbolism adds a romantic touch. Perfect as a night lamp or a beautiful home decor.
Highly recommended!
Unique and magical. Highly recommended!
Questions? We've Got You Covered!
Q1: Can the EtherealGarden Light & Mirror be used as a regular mirror?
A1: Yes, when the light is turned off, it functions as a traditional mirror.

Q2: How many color options are available?
A2: The EtherealGarden Light & Mirror is available in three mesmerizing colors: Purple, Pink, and Blue.

Q3: Are the DIY flowers easy to assemble?
A3: Absolutely! The DIY flowers are designed for ease of assembly, allowing you to create your own unique arrangement effortlessly.

Q4: Is the EtherealGarden Light & Mirror battery-operated?
A4: Yes, it is powered by easily replaceable batteries for convenient use.

Q5: Is the mirror suitable for hanging on the wall?
A5: The EtherealGarden Light & Mirror comes with a versatile stand for tabletop placement, but it can also be hung on the wall with the appropriate mounting hardware.
Get It Now
Try Us Risk Free
🚚 Free Shipping For Orders >$19

💸 30 Day Money Back Guarantee

❤️ Satisfaction Guarantee