GlamPalette Creative Playset - The Ultimate 2-in-1 Makeup & Dressup Book!
Regular price

$54.90 USD

Sale price

$27.90 USD

Unit price

per
Transform your little one into a creative princess with the GlamPalette! This magical all-in-one booklet includes stickers to decorate princesses, drawing makeup tutorials, and easy-to-use coloring sheets. Let your child learn coloring, sticker art, drawing, cutting, and pasting—all in a single, high-quality kit. With exclusive pen storage, convenient spiral binding, a magnetic edge clip, and a reusable sticker assortment, the GlamPalette offers endless fun and imaginative play.
What's included in the package

Color Palette, Stickers, Paint Brush, Outfit Templates, Stencil Board, Adhesive Sticker, Blank Characters
30-Day Money Back Guarantee

We are certain you'll love our product as much as we do. But if for any reason you're not completely satisfied, just let us know and we'll make it right!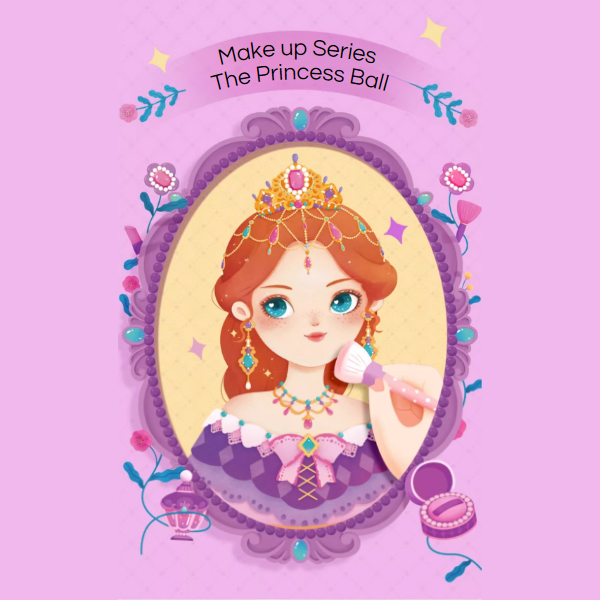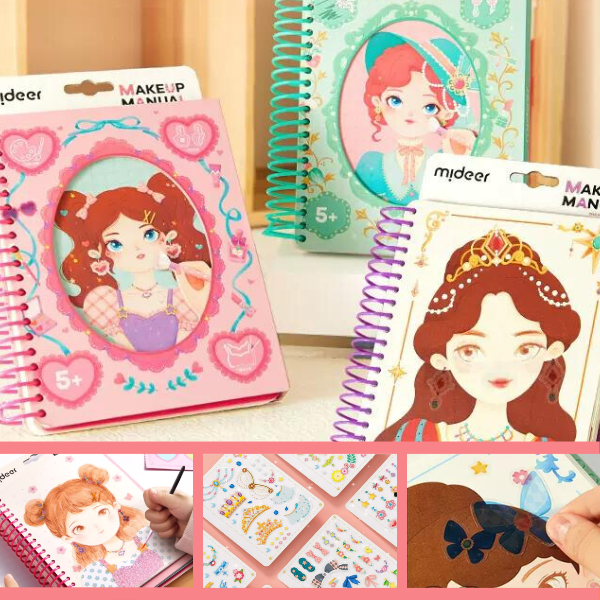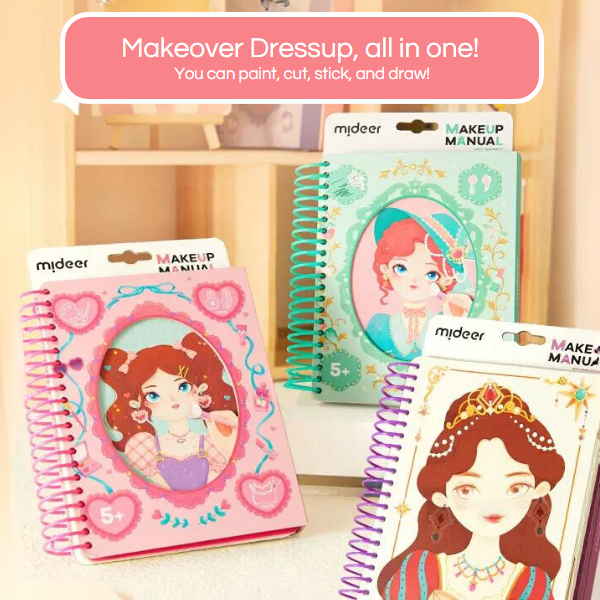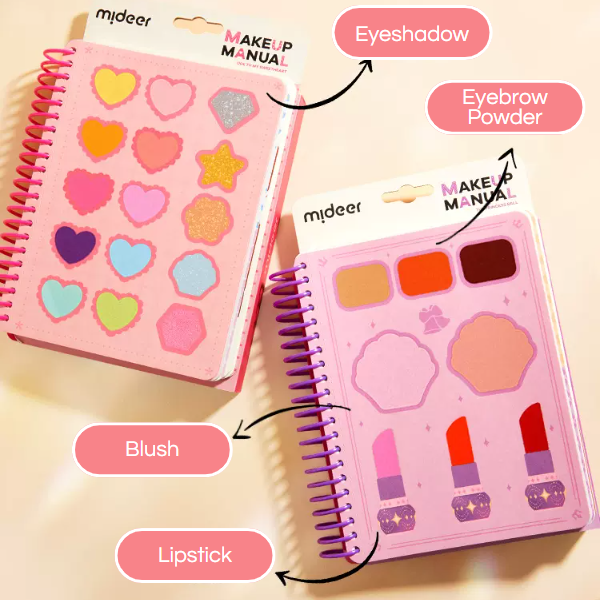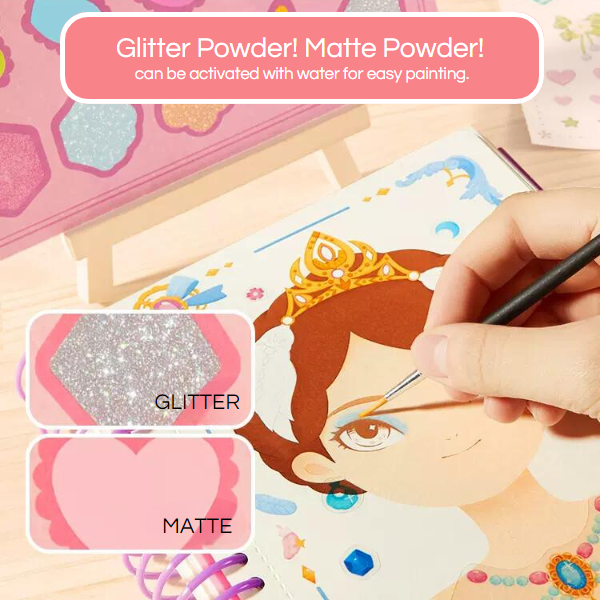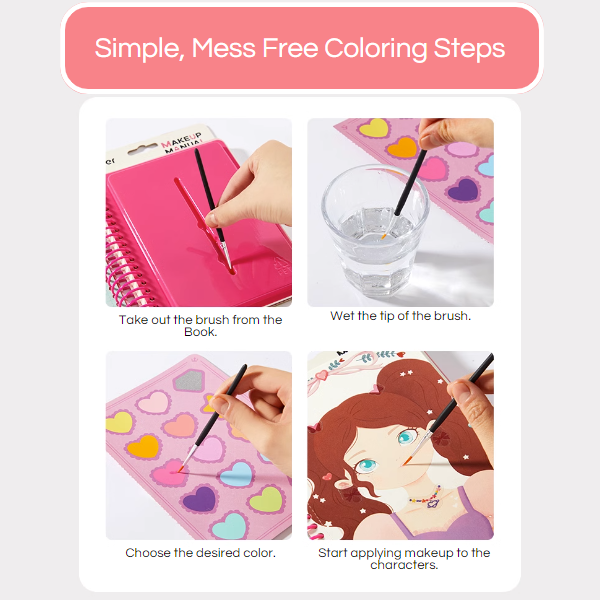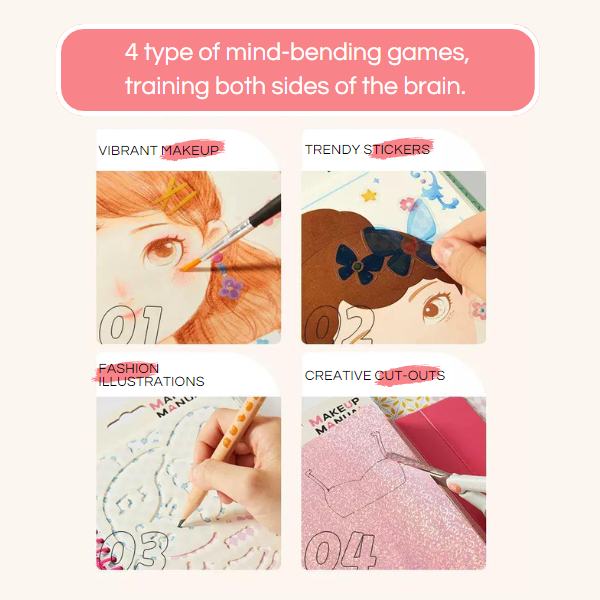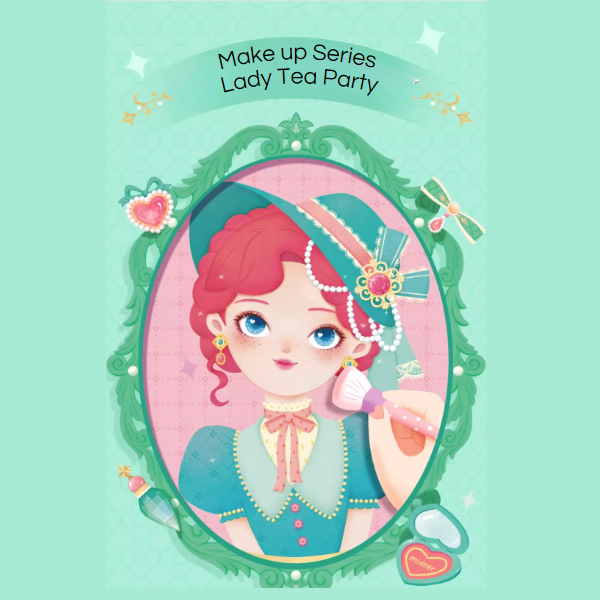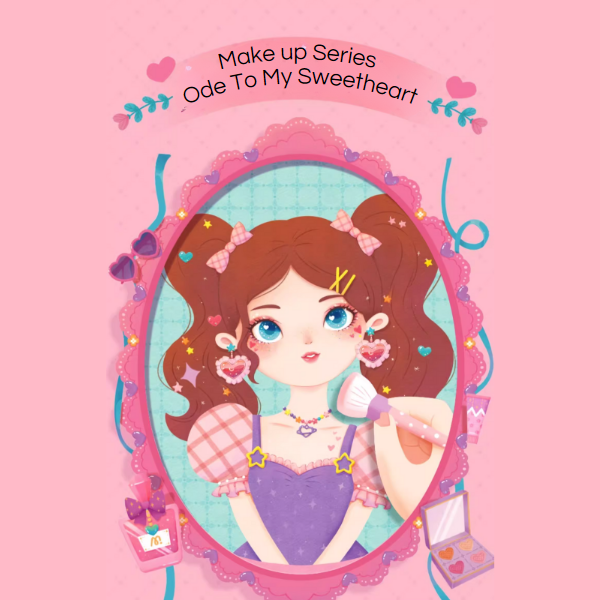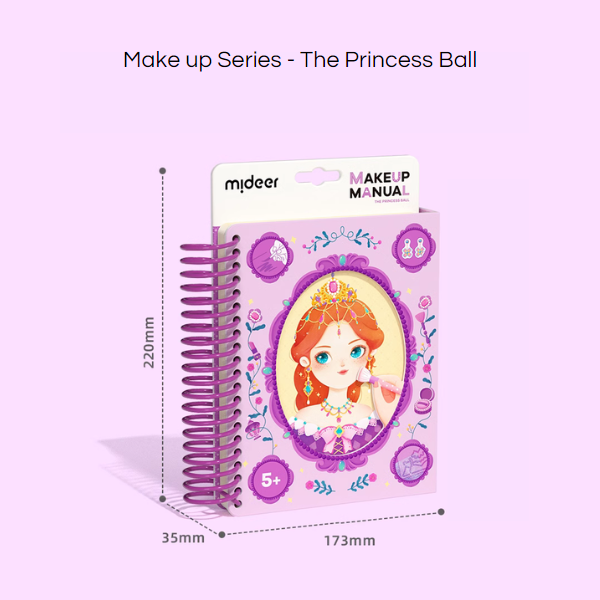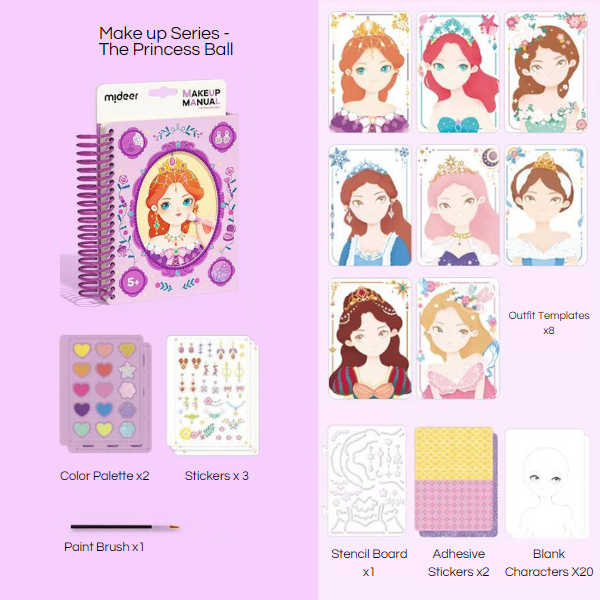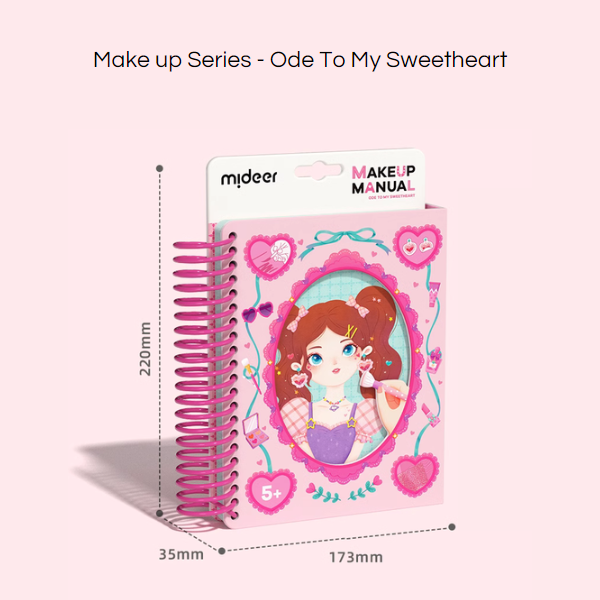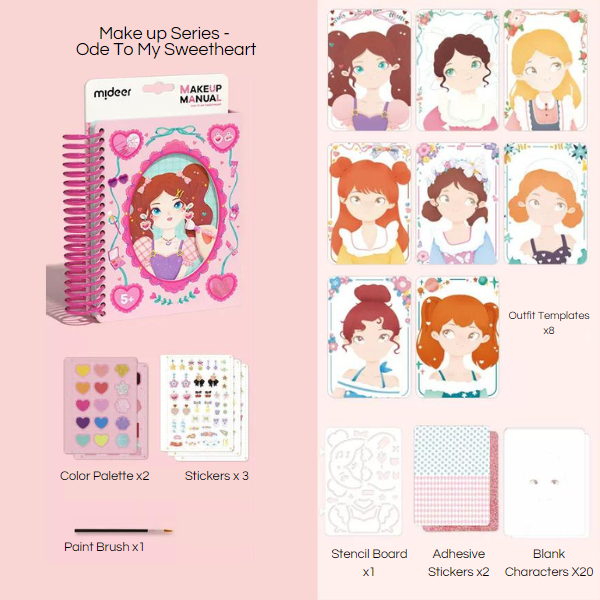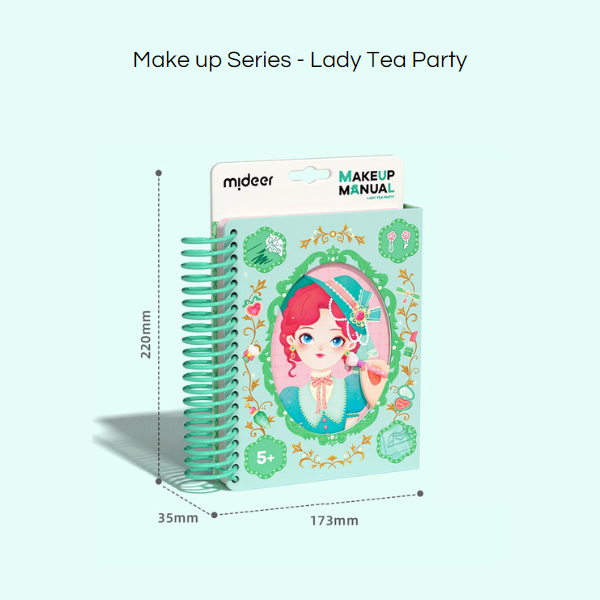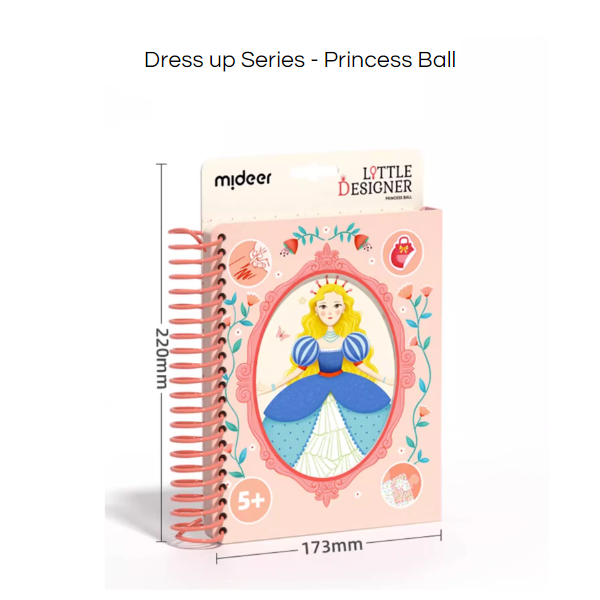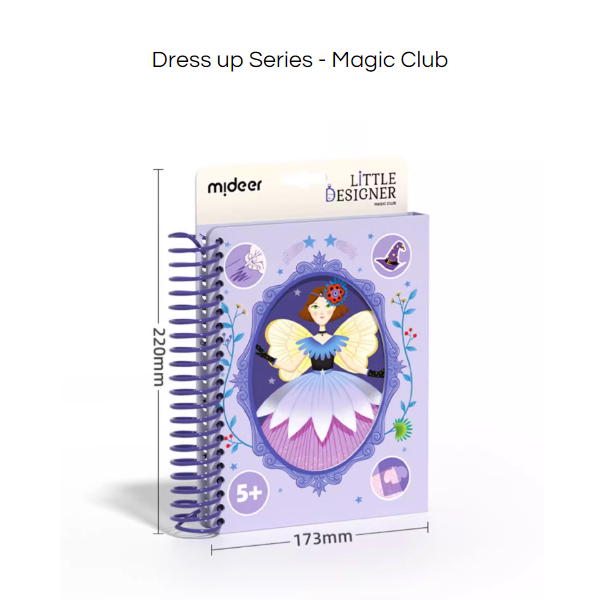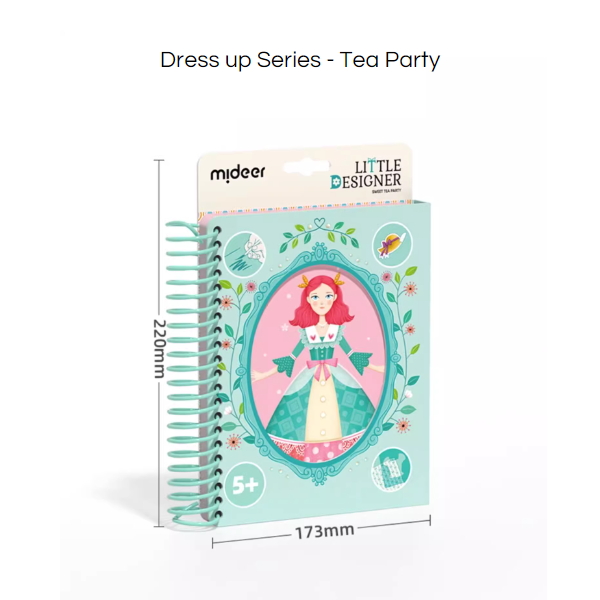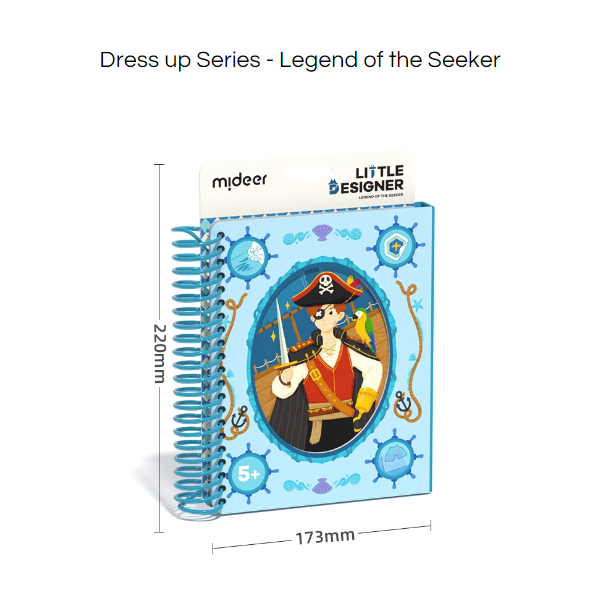 My daughter is absolutely obsessed with the GlamPalette! It keeps her entertained for hours, and the quality is fantastic. - Zena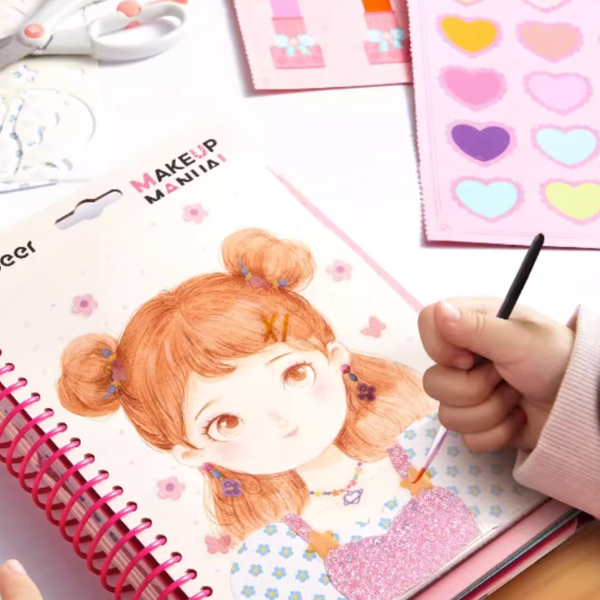 Unleash Imagination
Spark your child's creativity with the GlamPalette! They can decorate princesses with vibrant stickers, explore drawing makeup techniques, and learn the art of coloring. This all-in-one booklet encourages imaginative play and fosters artistic skills.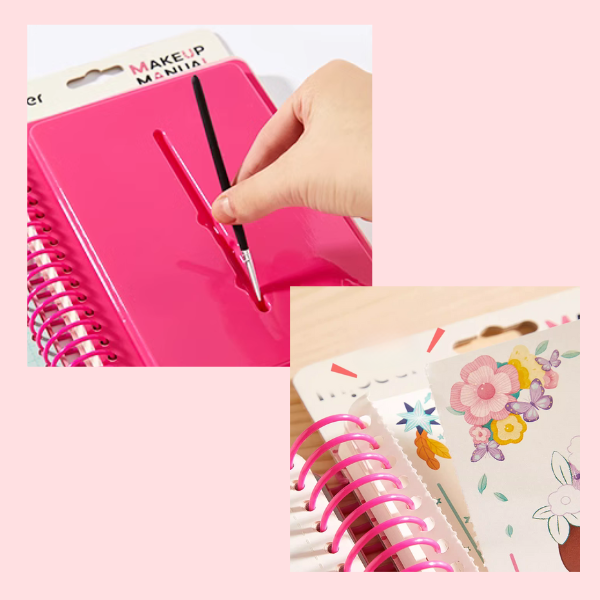 Neat and Easy
The GlamPalette is designed for simplicity. With its exclusive pen storage area, spiral binding for effortless page-turning, and magnetic edge clip to protect and keep everything in place, it offers a hassle-free experience for kids and parents alike.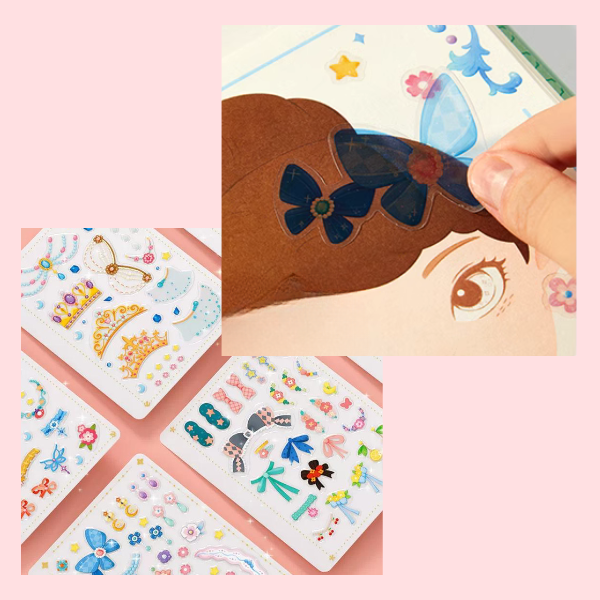 Stick and Re-stick
Our reusable sticker assortment lets children have fun without worrying about mistakes. They can easily remove and reposition the stickers, ensuring a stress-free and enjoyable sticker-decorating experience.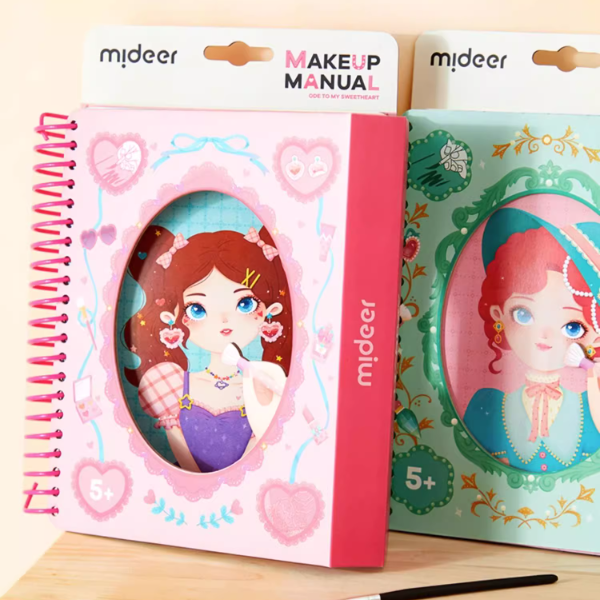 Lasting Magic
The GlamPalette is crafted with utmost care, using high-quality materials that guarantee durability and lasting enjoyment. Your child can explore their artistic talents again and again, creating magical moments and treasured memories.

Educational Kit!
Such a delightful and educational kit! My niece loves creating her own princesses and experimenting.
Enjoy Sticking and Re-sticking
The sticker assortment is a big hit! My daughter enjoys sticking and re-sticking them, and it's great for fine motor skills development.
Great Product!
This is the perfect gift for any little princess. The designs are adorable, and the booklet is well-made. Highly recommended!
My Daughter Enjoy It!
My daughter enjoys the GlamPalette, but I wish there were more makeup tutorial options. Nonetheless, it's still a great kit overall.
Questions? We've Got You Covered!
Q1: What age range is the GlamPalette suitable for?
A1: The GlamPalette is designed for children aged 5 and above, making it perfect for young princess enthusiasts.

Q2: Can the stickers in the GlamPalette be repositioned multiple times?
A2: Absolutely! The stickers are reusable and can be easily peeled off and re-stuck, allowing endless creative possibilities.

Q3: Are the coloring sheets in the GlamPalette single-sided or double-sided?
A3: The coloring sheets are single-sided, providing ample space for coloring and preventing any bleed-through.

Q4: Is the GlamPalette compact and travel-friendly?
A4: Yes, indeed! The GlamPalette features a portable size, making it an ideal companion for creative adventures at home or on-the-go.

Q5: Can the GlamPalette be easily opened and flipped?
A5: Certainly! The spiral binding allows for easy page-turning, making it effortless for children to navigate through the booklet.

Q6: Does the GlamPalette come with a storage solution for art supplies?
A6: Yes, it does! The exclusive pen storage area in the GlamPalette ensures that art supplies, including brushes and coloring tools, can be neatly organized and easily accessible.

Get It Now
Try Us Risk Free
🚚 Free Shipping For Orders >$19

💸 30 Day Money Back Guarantee

❤️ Satisfaction Guarantee