GlowWings - The Ultimate Fairy Wings
Regular price

$77.90 USD

Sale price

$54.90 USD

Unit price

per
Elevate your pet's playtime with our Electric Butterfly Wings! These wings effortlessly turn your furry friend into a charming butterfly, bringing joy and whimsy to their day. Crafted for pet comfort and easy movement, they ensure delightful moments with automatic flapping and vibrant lights. Whether for a special occasion or everyday fun, watch as your pet radiates charm and happiness with these delightful wings that spark joy and playful moments!
What's included in the package

- GlowWings x1
Please note that GlowWings require 4 AA batteries and batteries are not included in the package
30-Day Money Back Guarantee

We are certain you'll love our product as much as we do. But if for any reason you're not completely satisfied, just let us know and we'll make it right!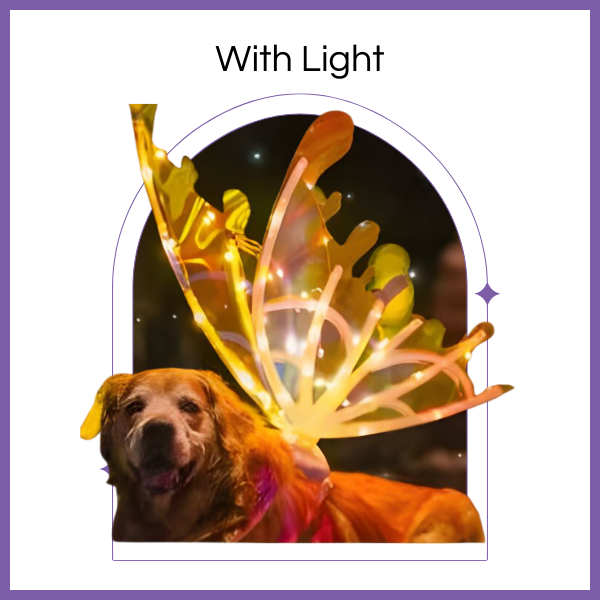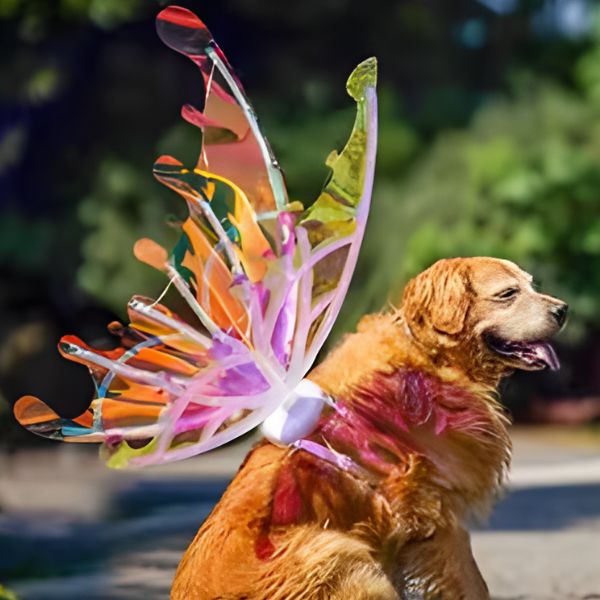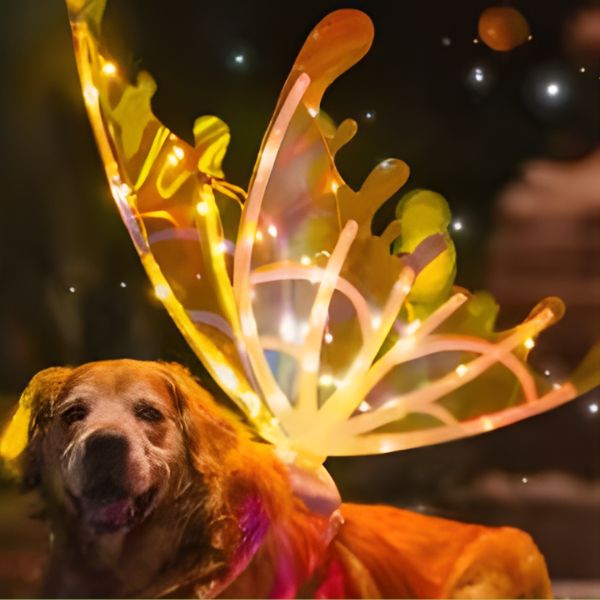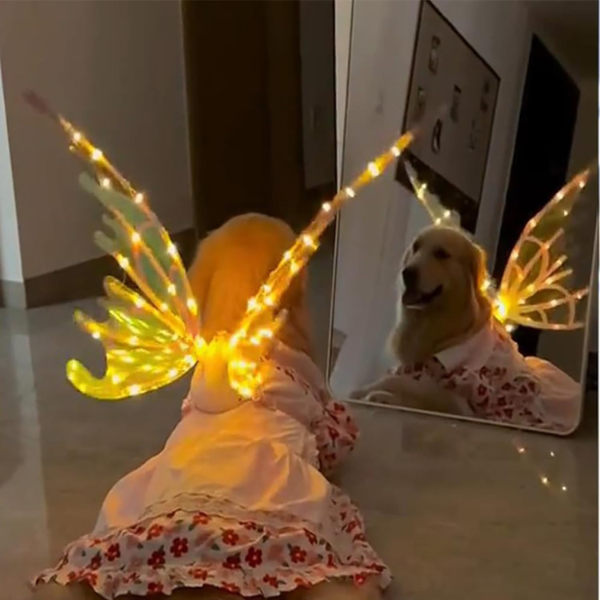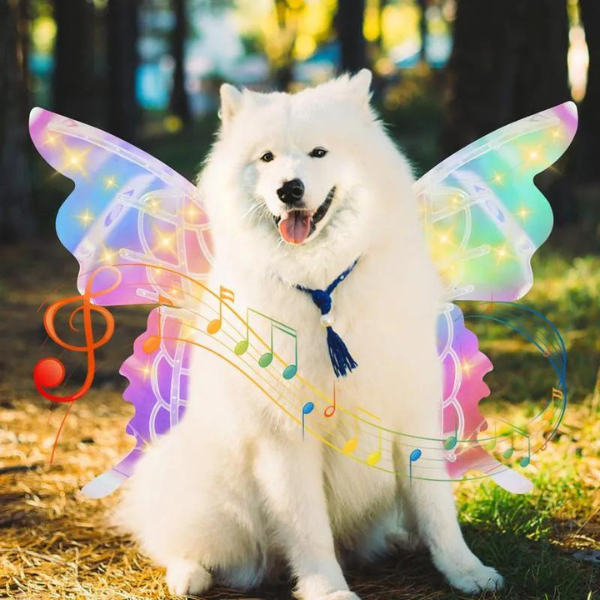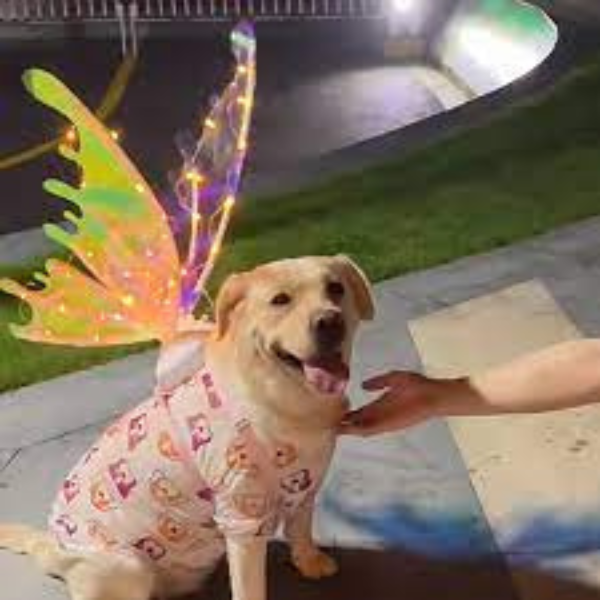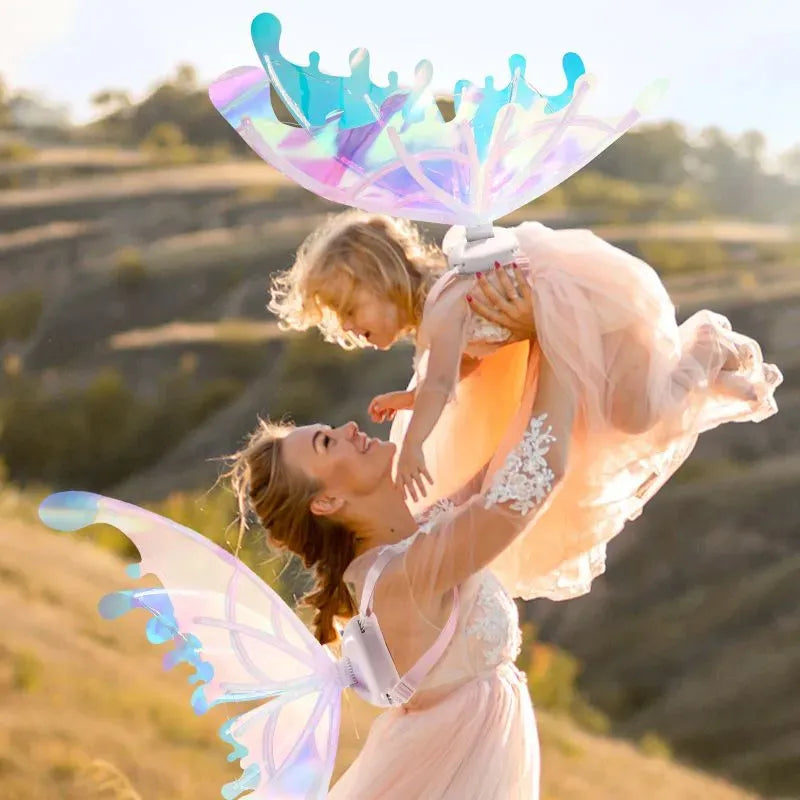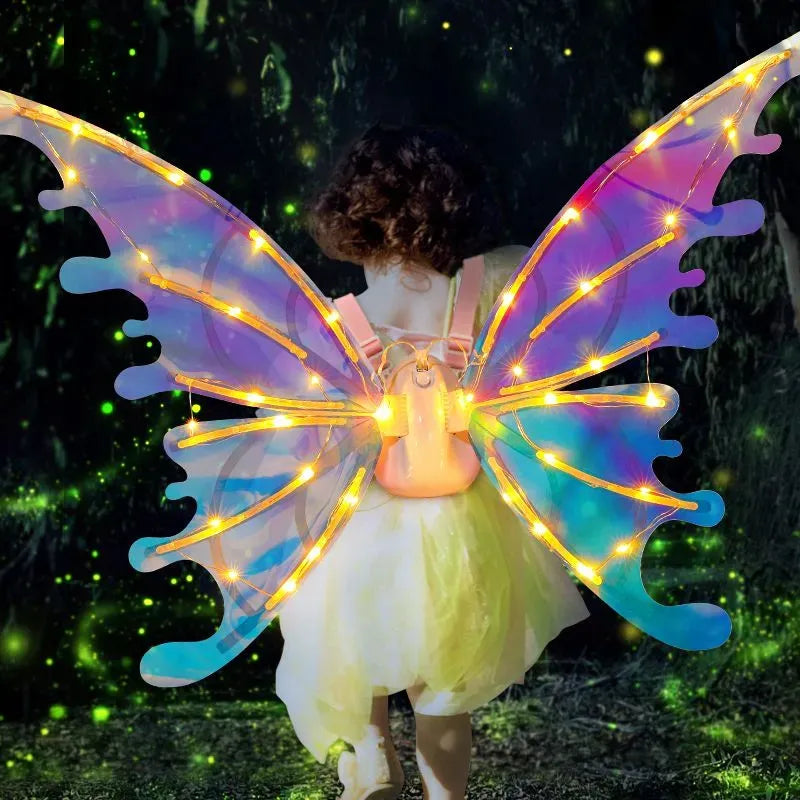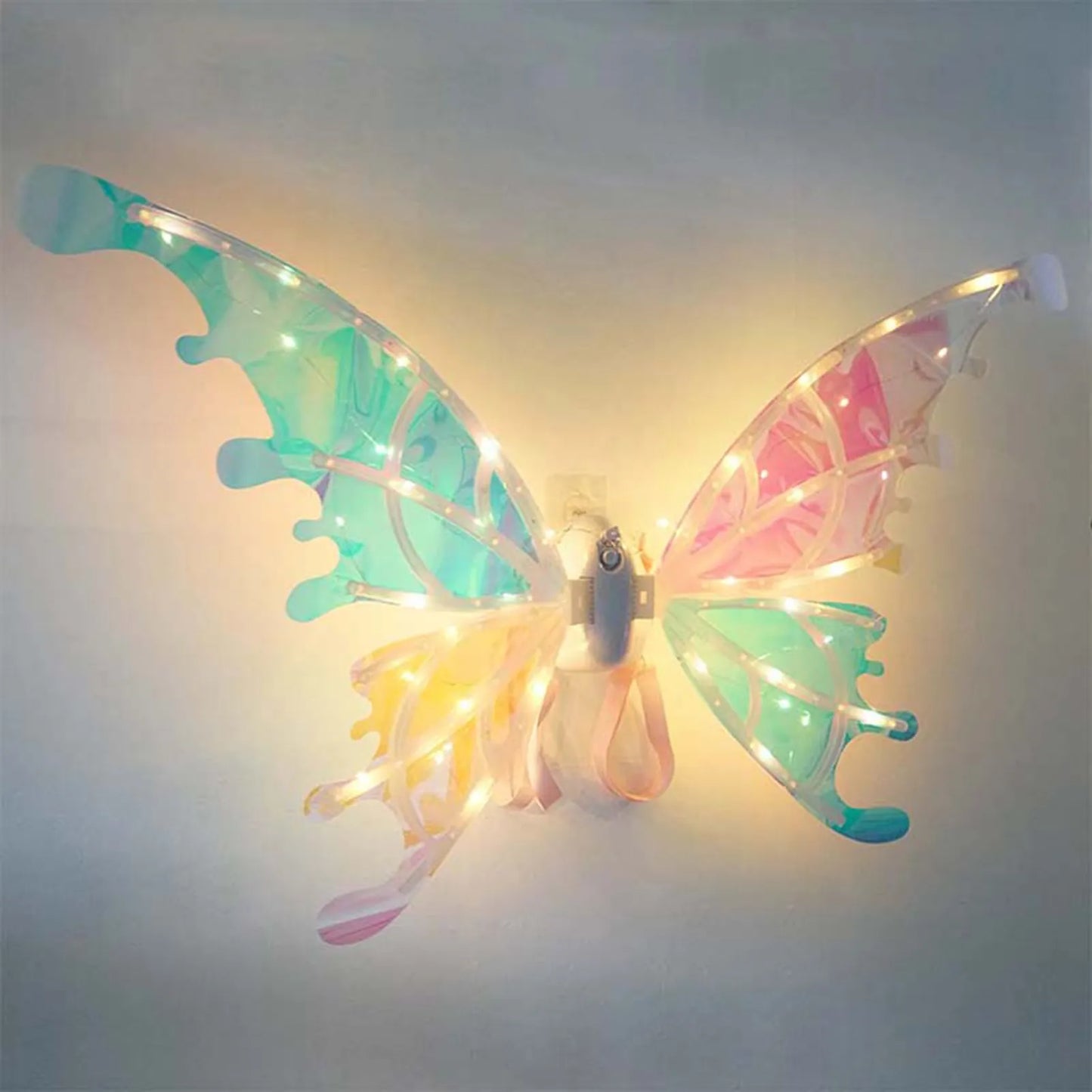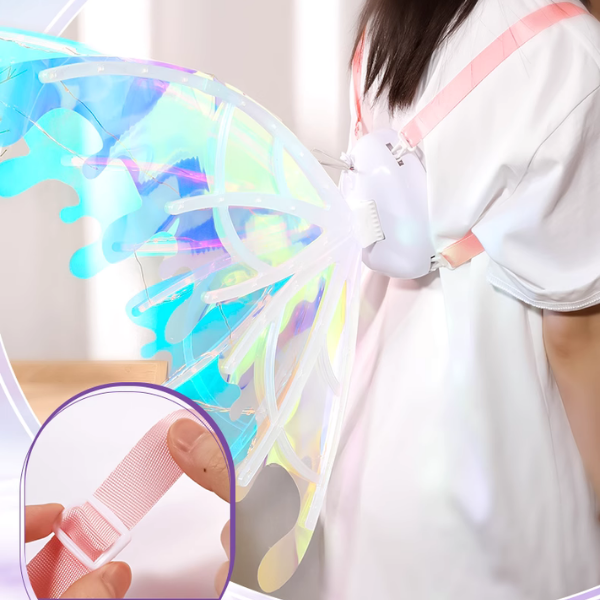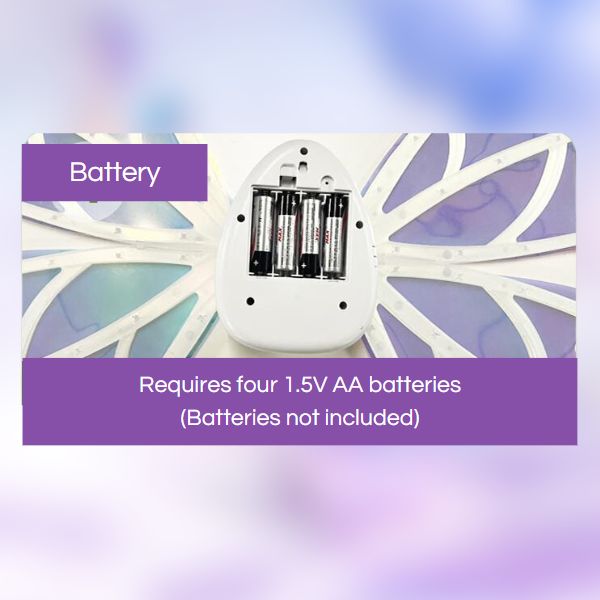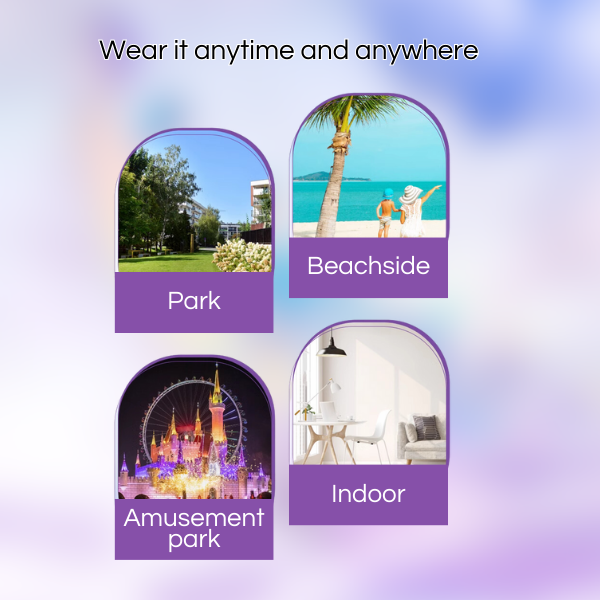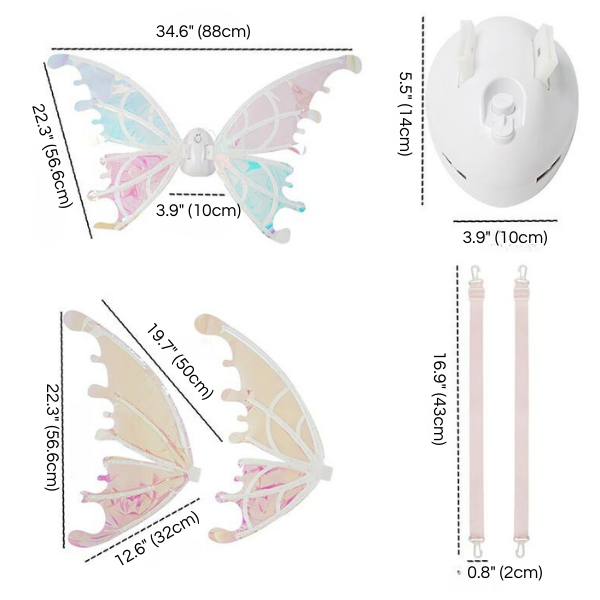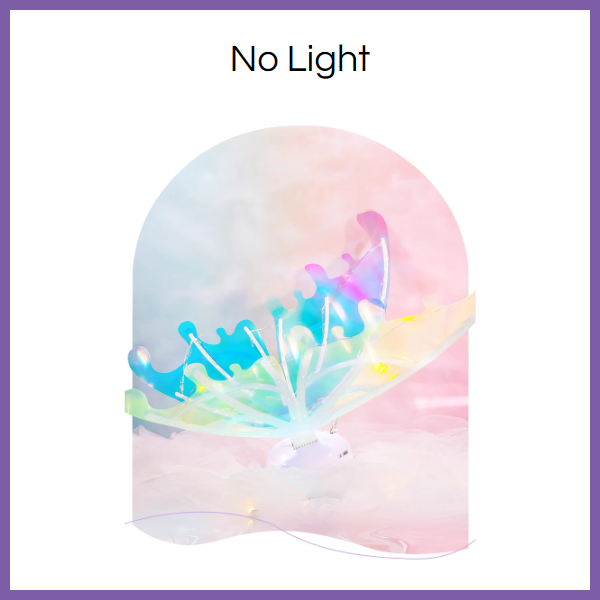 Magical! My pet looks adorable in these wings. Easy to wear, lights are captivating—pure joy! - Amber Wilson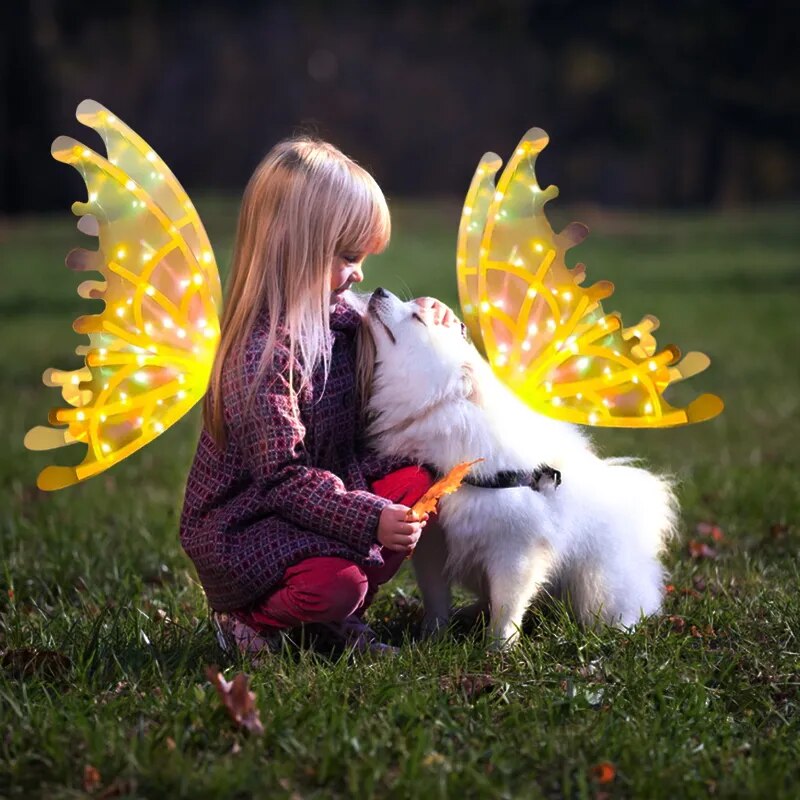 Joyful Bonding Experience
Create unforgettable moments as you and your pet or child bond over the sheer delight of these electric butterfly wings. The shared laughter and playtime will strengthen your connection.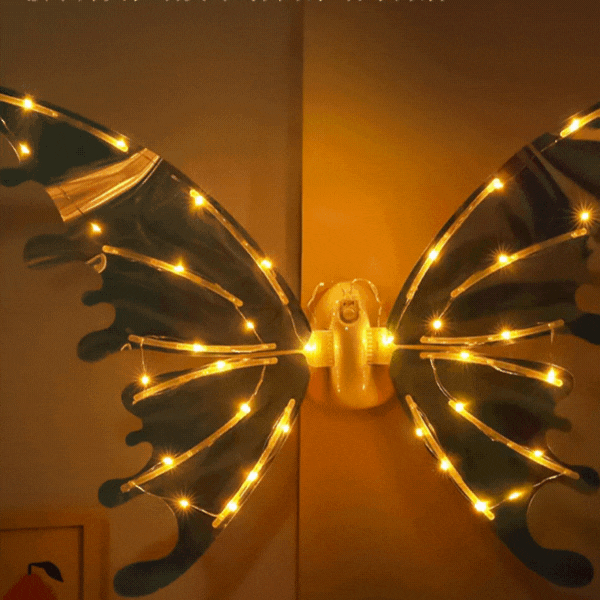 Effortless Entertainment
Enjoy hassle-free entertainment with automatic flapping and radiant lights. No complicated setup or manual control needed—just instant, delightful fun for all!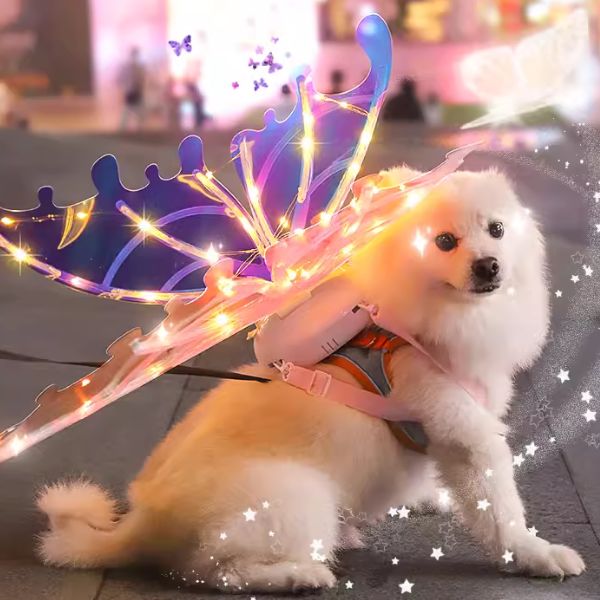 Pet Comfort and Adorable Elegance
Provide your beloved pet with a comfortable and stylish accessory. These lightweight wings not only make your furry friend look irresistibly cute but also ensure they can move freely and comfortably during playtime or special occasions.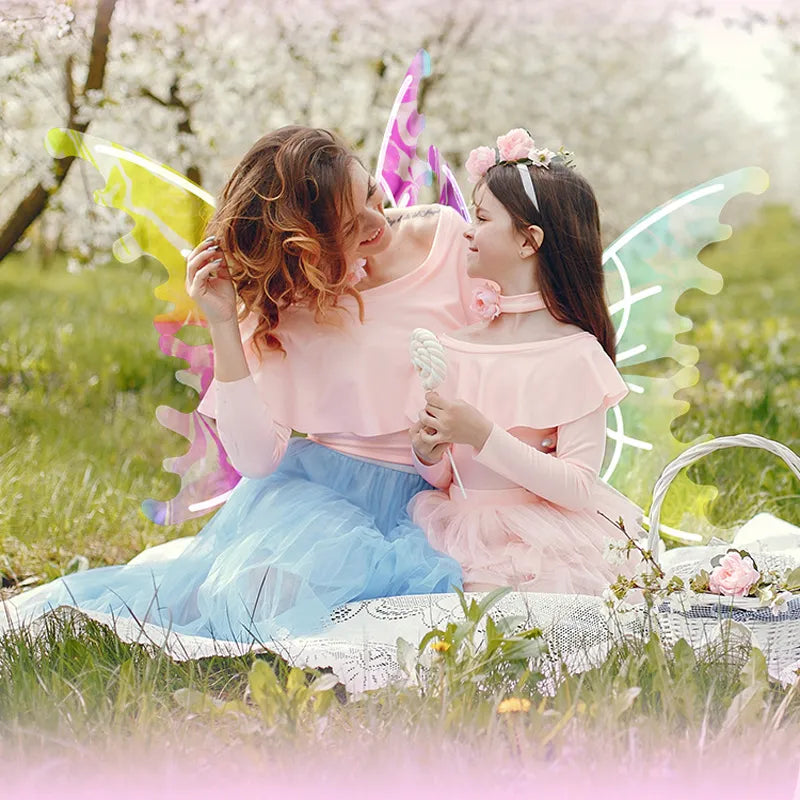 Enhanced Imaginative Play
GlowWings encourage creative play, fostering cognitive development and ensuring hours of enchanting entertainment for both children and pets alike. Ignite your child's imagination as they step into the world of colorful butterflies and magical fairies.
The straps made it hard for my dog walk. Would have been better if I could have clipped it to a harness.
Stunning Wings for Cosplay and Fantasy Photos!
Magic!
The random fluttering and glowing lights are pure magic!
Great Fun for Cosplay and Parties!
An Enchanting Addition to My Fairy-Themed Party!
Questions? We've Got You Covered!
Q1: Do the GlowWings require batteries?
A1: Yes, GlowWings require batteries to power the LED lights and movement feature. Batteries are not included.

Q2: Are the GlowWings easy to put on and take off?
A2: Yes, GlowWings feature an adjustable strap that makes them easy to put on and take off, ensuring a comfortable and secure fit.

Q3: Can the LED lights be turned off?
A3: Yes, the version of GlowWings with LED lights comes with an on/off switch, allowing you to control when the lights are illuminated.

Q4: Can the wings be washed?
A4: No, GlowWings are not washable. They should be kept away from water and cleaned gently with a damp cloth if necessary.

Get It Now
Try Us Risk Free
🚚 Free Shipping For Orders >$19

💸 30 Day Money Back Guarantee

❤️ Satisfaction Guarantee