H2OBus Water Bottle
Regular price

$59.90 USD

Sale price

$29.90 USD

Unit price

per
Introducing the H2OBus, the adorable bus-shaped water bottle that makes hydration a delightful adventure for kids! With its cute design, detachable bottle, easy-sip straw, and widened straps, this bottle not only attracts kids to drink more water but also encourages them to carry it with pride. It's not just a water bottle; it's a toy that sparks imagination and adds joy to everyday hydration. Get ready for endless sips, playful moments, and happy, hydrated kids!
What's included in the package

- Water Bottle x1
- Shoulder Strap x1
30-Day Money Back Guarantee

We are certain you'll love our product as much as we do. But if for any reason you're not completely satisfied, just let us know and we'll make it right!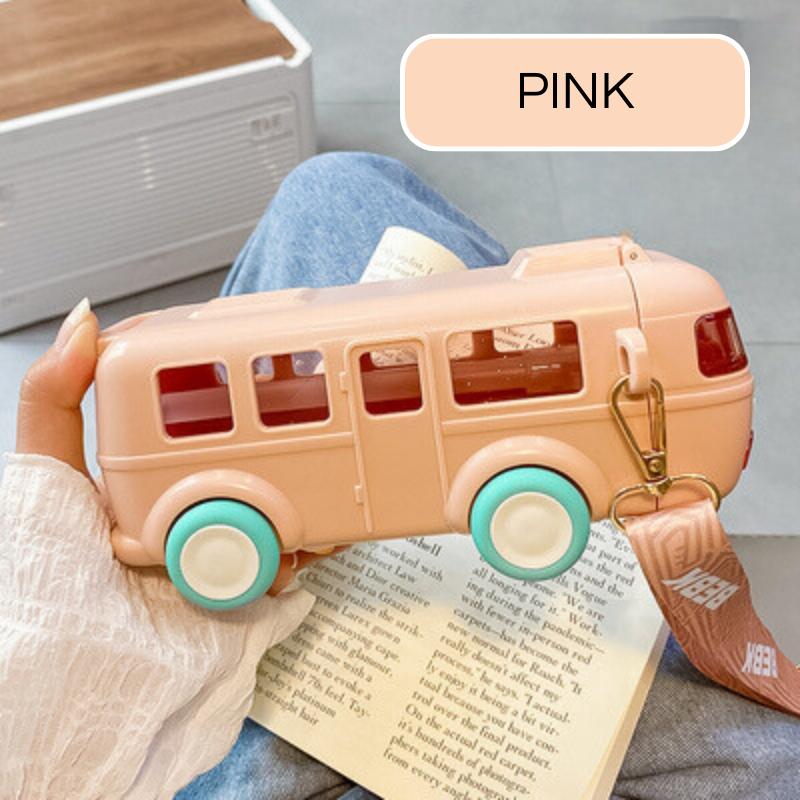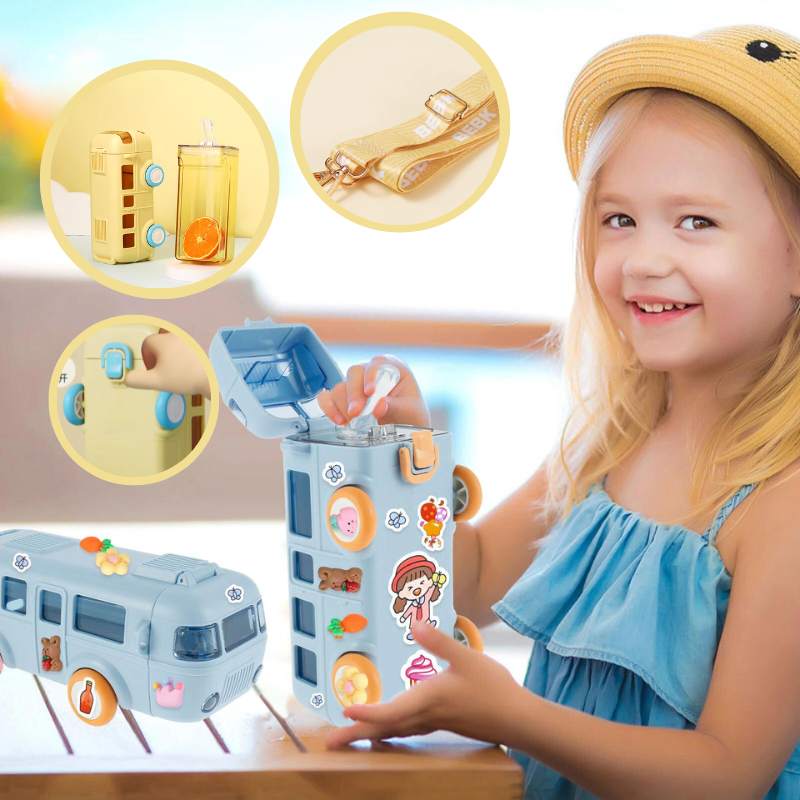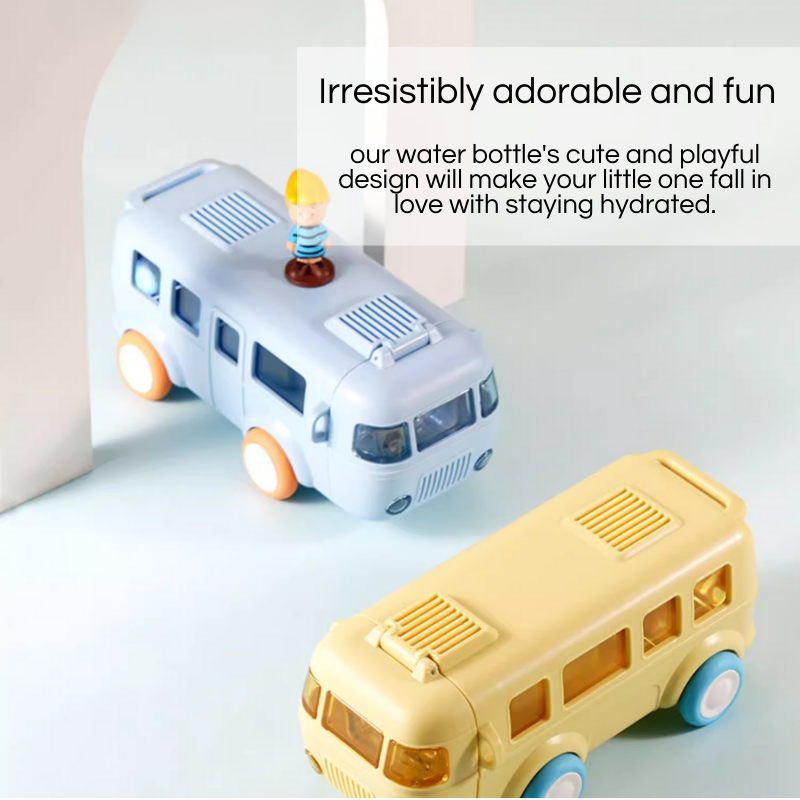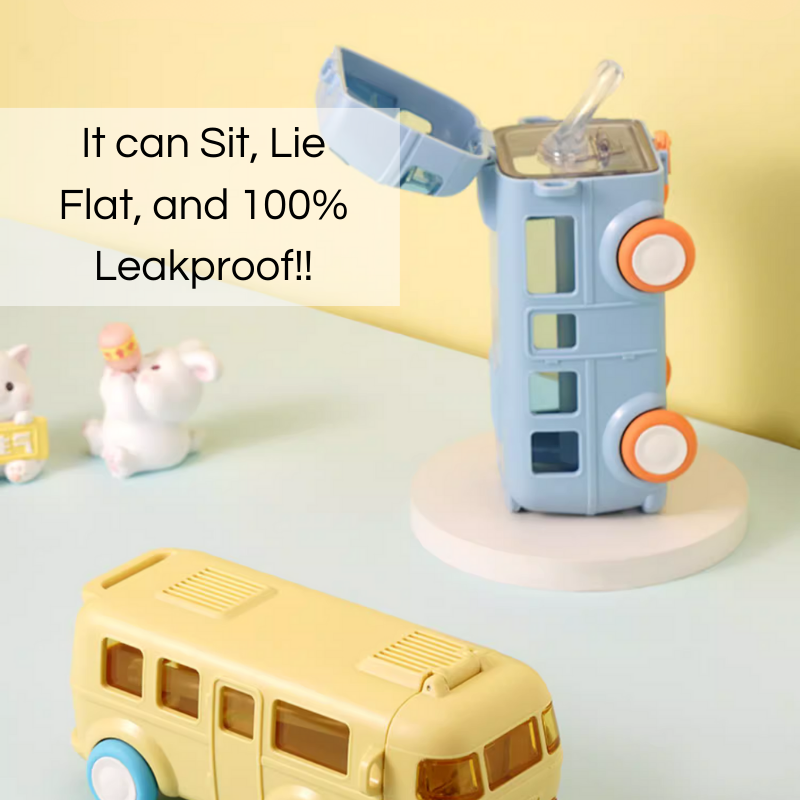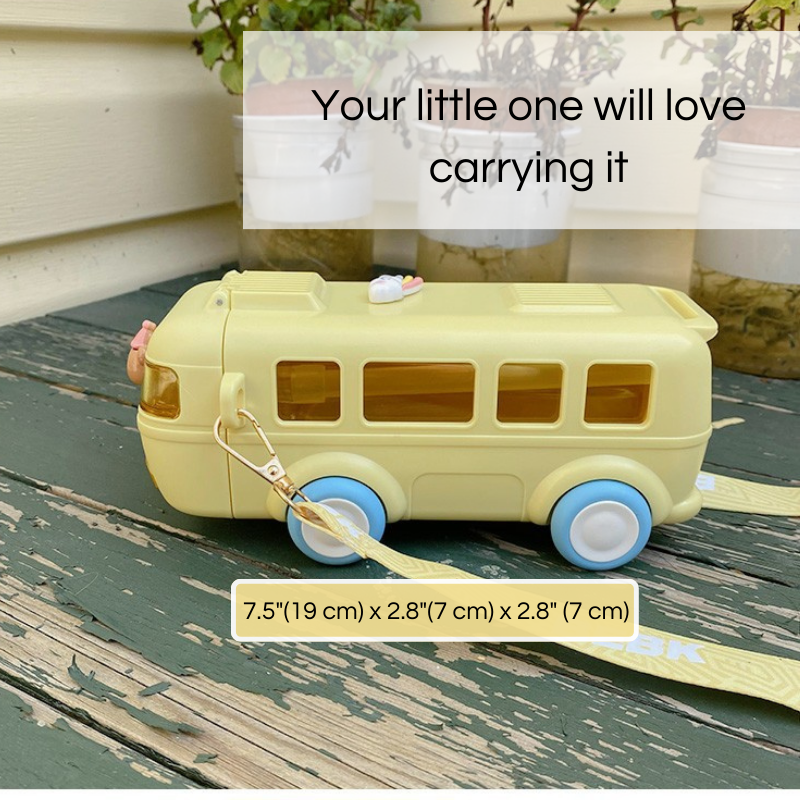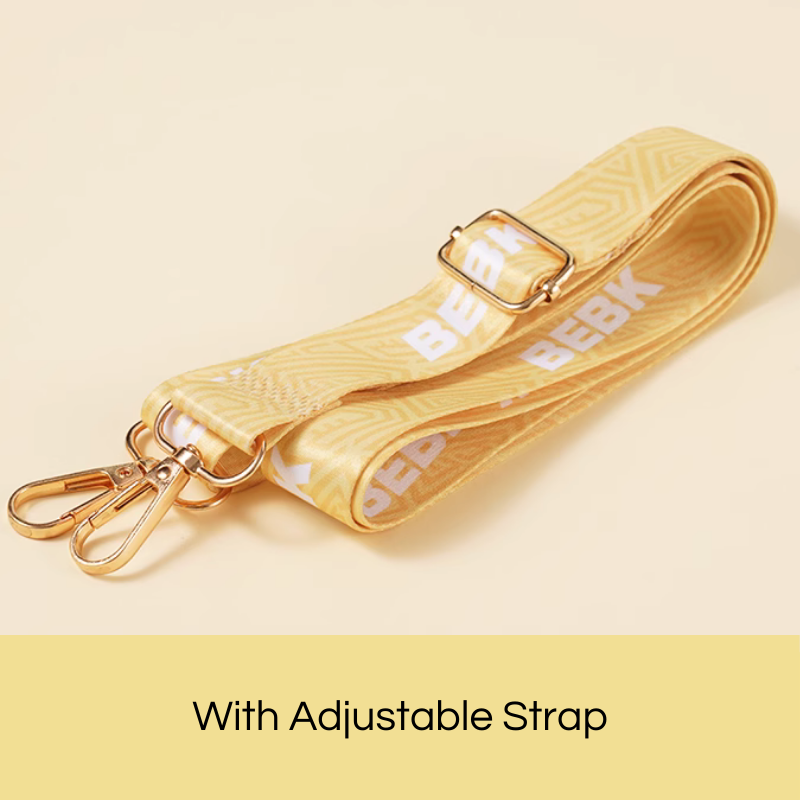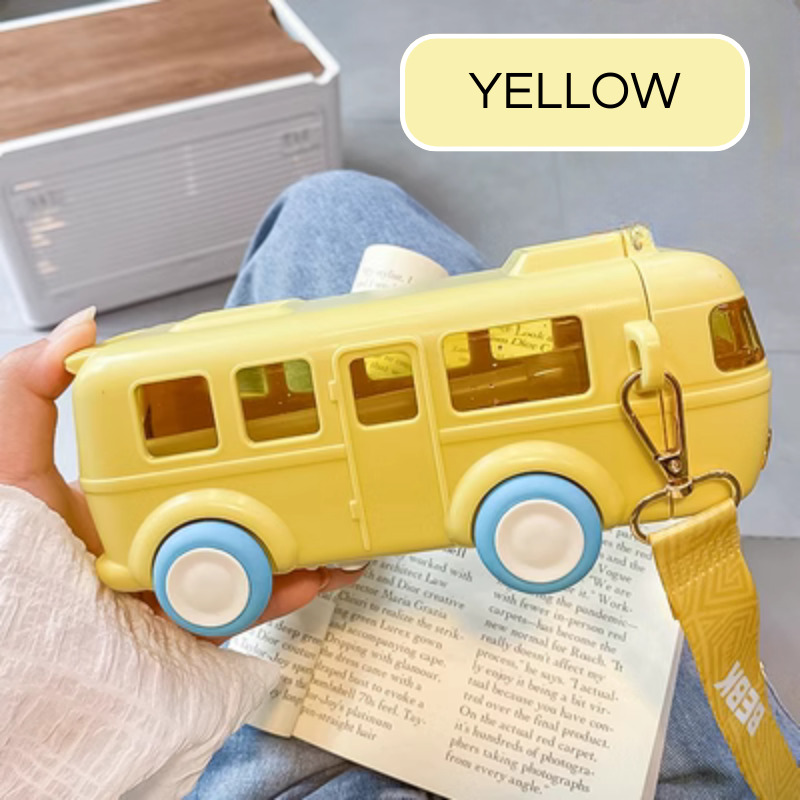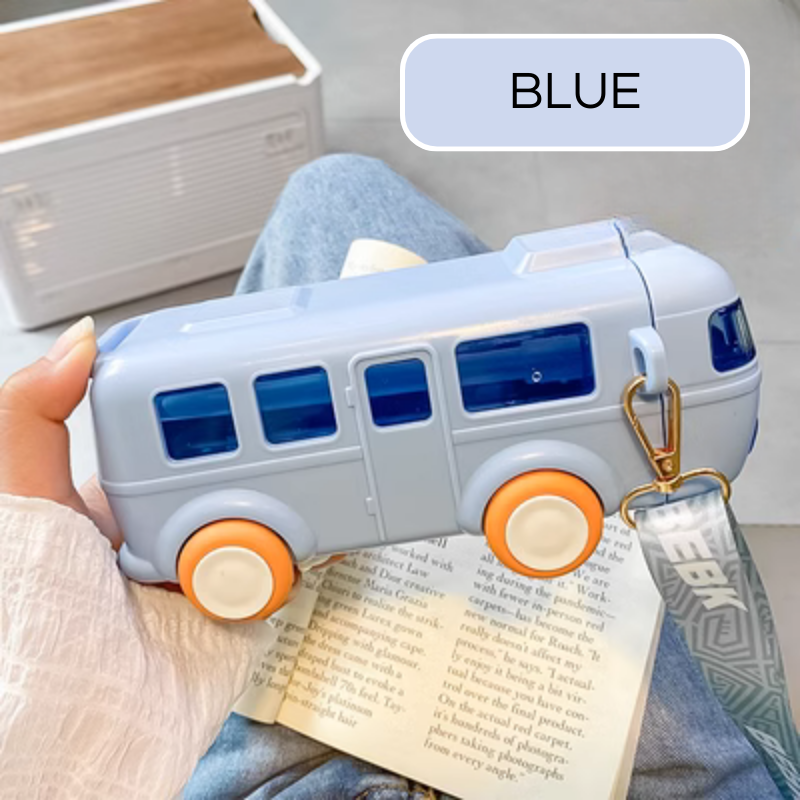 My kid absolutely adores this bottle! They drink more water now and even take it to bed. Highly recommend! - Emily Y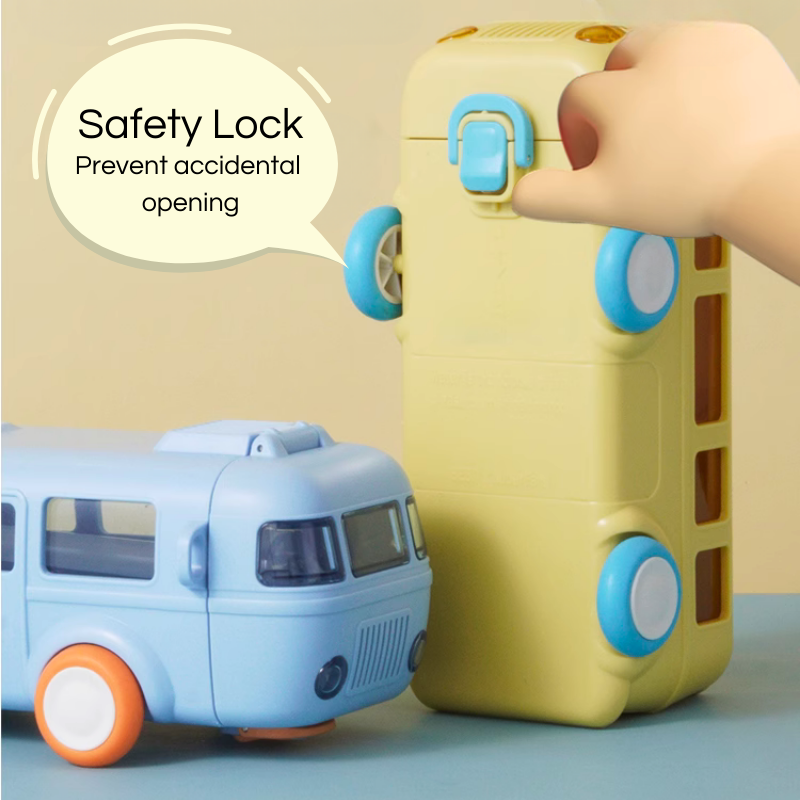 Safety Lock for Peace of Mind
Our H2OBus comes with a safety lock feature, preventing accidental opening and ensuring worry-free carrying. Simply press one button to unlock and enjoy hassle-free hydration anytime, anywhere.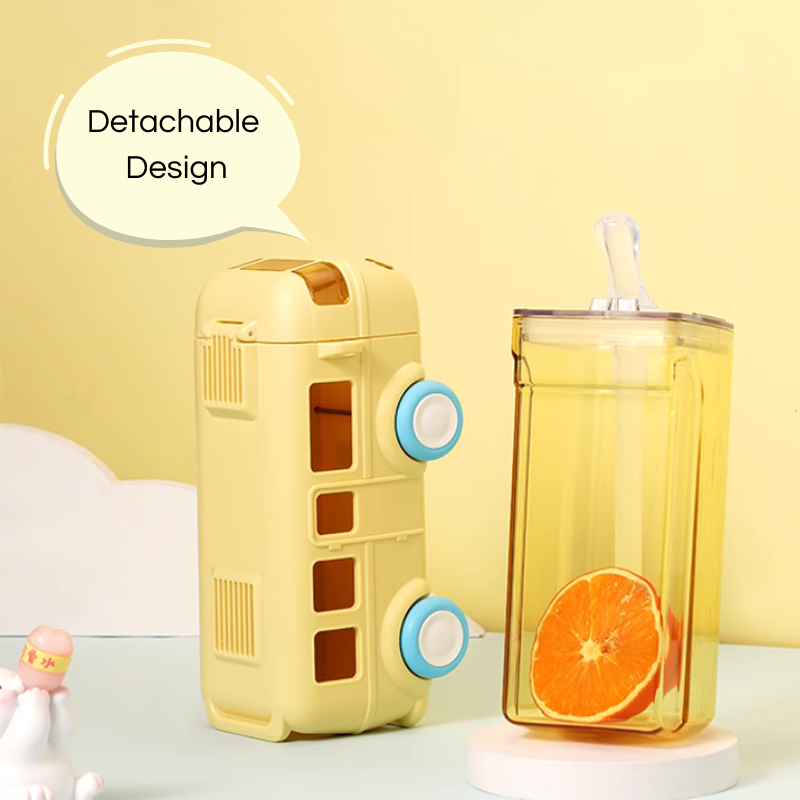 Detachable Design for Easy Cleaning
Cleaning is a breeze with our detachable design. The bottle and the bus can be easily separated, allowing for thorough cleaning and maintaining optimal hygiene. Say goodbye to hard-to-reach corners and hello to effortless cleanliness.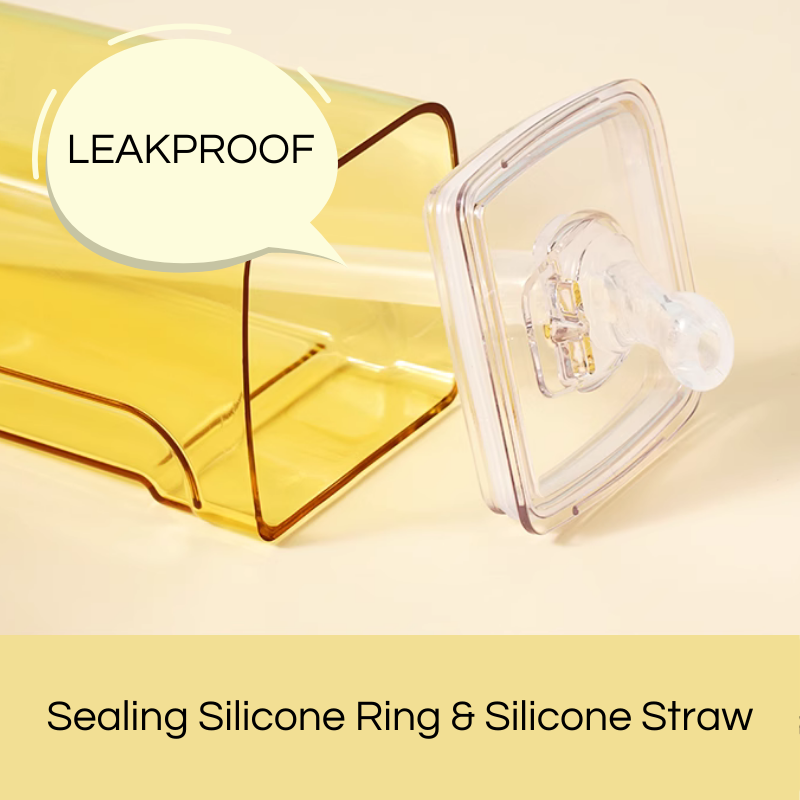 Leakproof with High-Quality Silicone Straw
No more leaks or spills! Our H2OBus features a high-quality silicone straw and a leakproof design, ensuring a mess-free drinking experience. Sip with confidence, knowing that our top-notch silicone materials provide durability and reliability.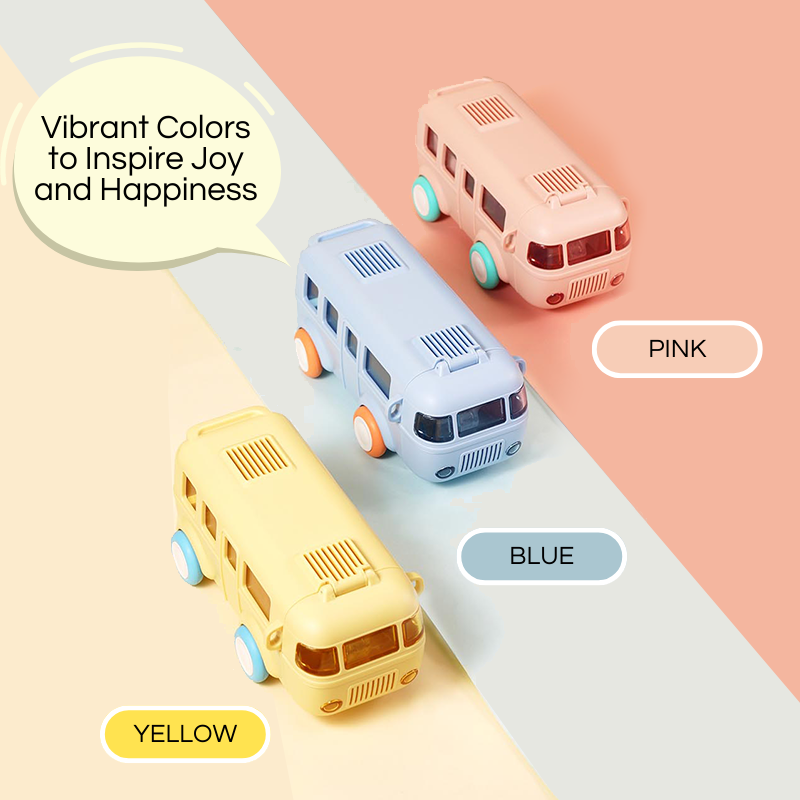 Vibrant Colors for Playful Adventures
More than just a water bottle, the H2OBus is a playful companion. With its vibrant colors, it sparks joy and imagination in every sip. Let your child's personality shine with our exciting color options, making hydration a delightful and personalized experience.
The cutest water bottle ever! It's made hydration so much fun for my little one.
Perfect!
Perfect size and the detachable straw is genius! No more spills. My child loves it!
My Kid Loves it
Great design! My kid carries it everywhere and loves pretending it's a real bus. Best purchase!
Detachable design makes it easy to clean, and the leakproof straw is a win. My child loves it!
Questions? We've Got You Covered!
Q1: Is the H2OBus water bottle suitable for kids of all ages?
A1: Yes, the adjustable straps make it suitable for kids of all ages, ensuring a perfect fit.

Q2: Can the straw be easily cleaned?
A2: Absolutely! The detachable straw can be easily disassembled and cleaned, ensuring hygienic sipping.

Q3: Are the materials safe for kids?
A3: Yes, the H2OBus water bottle is made from safe and non-toxic materials, ensuring the health and well-being of your child.

Q4: Can the bottle be used with both hot and cold beverages?
A4: The H2OBus water bottle is specifically designed for cold beverages. Avoid using it with hot liquids to prevent any potential risks.

Q5: What are the dimensions of the H2OBus water bottle?
A5: The dimensions of the H2OBus water bottle are approximately 19cm x 7cm x 7cm (7.48" x 2.76" x 2.76").
Get It Now
Try Us Risk Free
🚚 Free Shipping For Orders >$19

💸 30 Day Money Back Guarantee

❤️ Satisfaction Guarantee