Heart Lock Jewelry Set
Regular price

$109.80 USD

Sale price

$54.90 USD

Unit price

per
Elevate your bond with the Heart Lock Jewelry Set—a symbol of devotion. The key pendant, worn by her, effortlessly unlocks the intricately designed lock bracelet, worn by him. This set embodies commitment and loyalty, a perfect testament to your shared journey.
What's included in the package

- Necklace x1
- Braceletx1
30-Day Money Back Guarantee

We are certain you'll love our product as much as we do. But if for any reason you're not completely satisfied, just let us know and we'll make it right!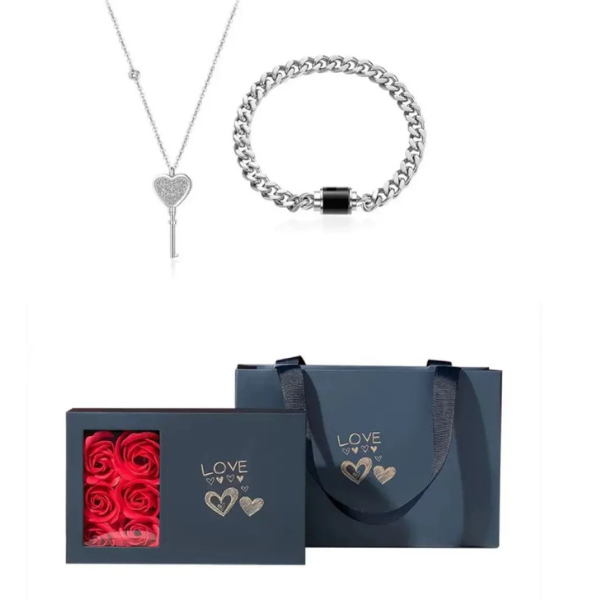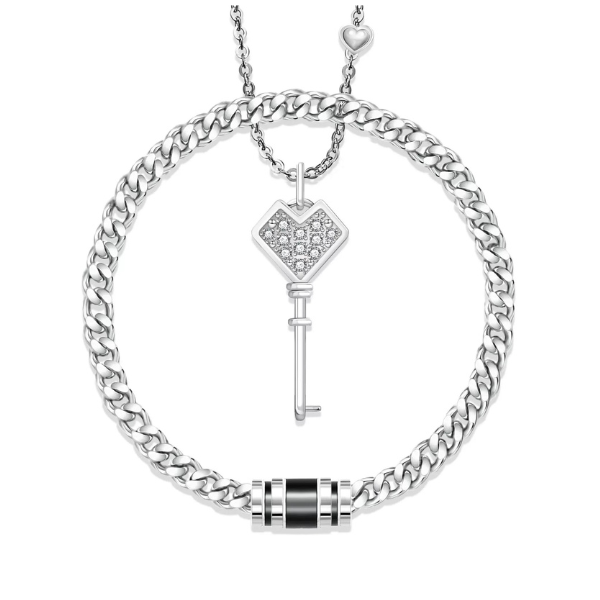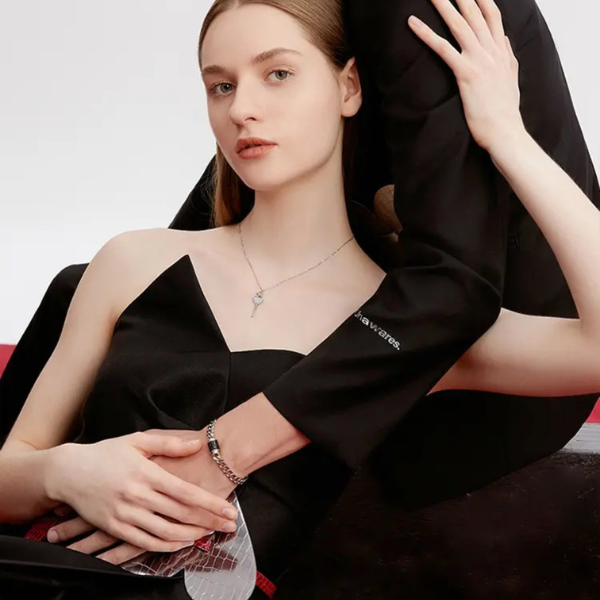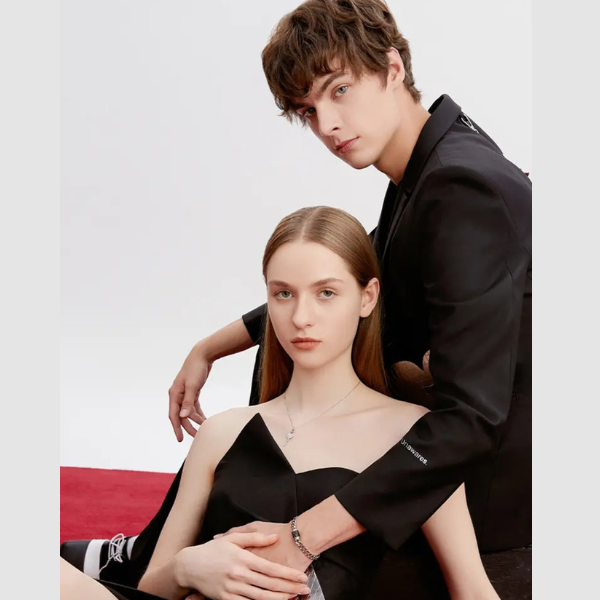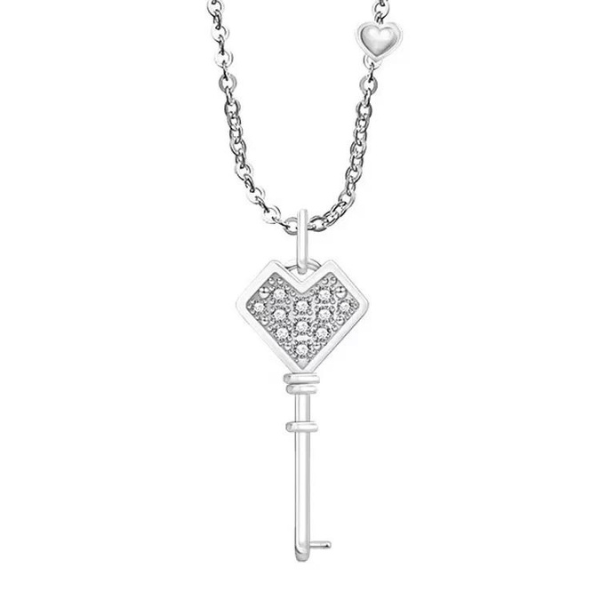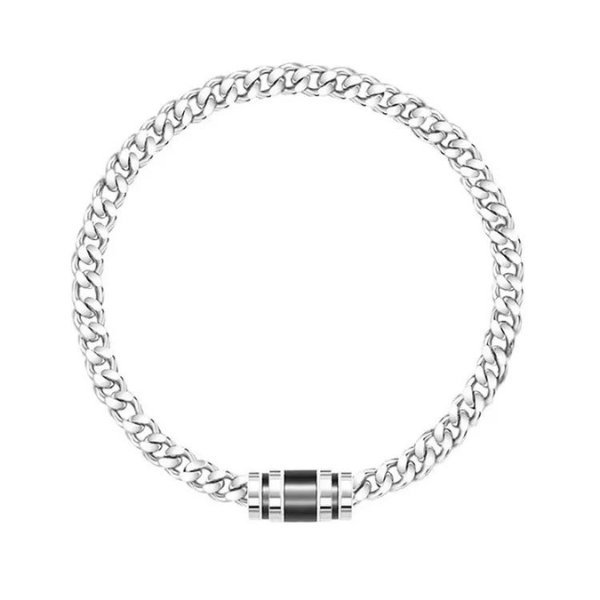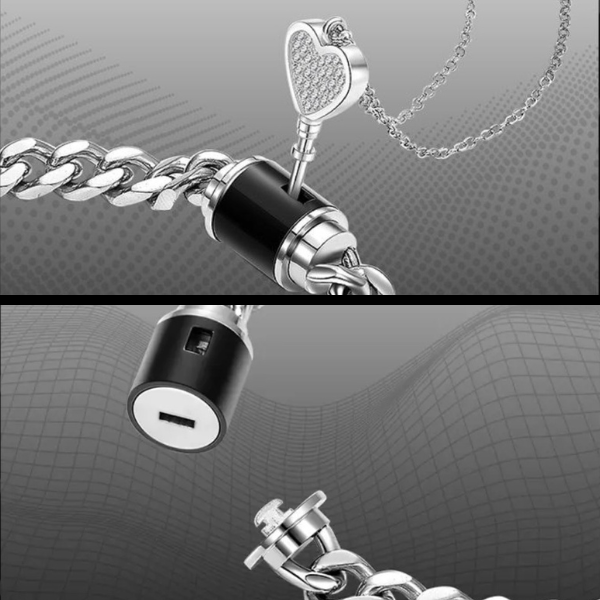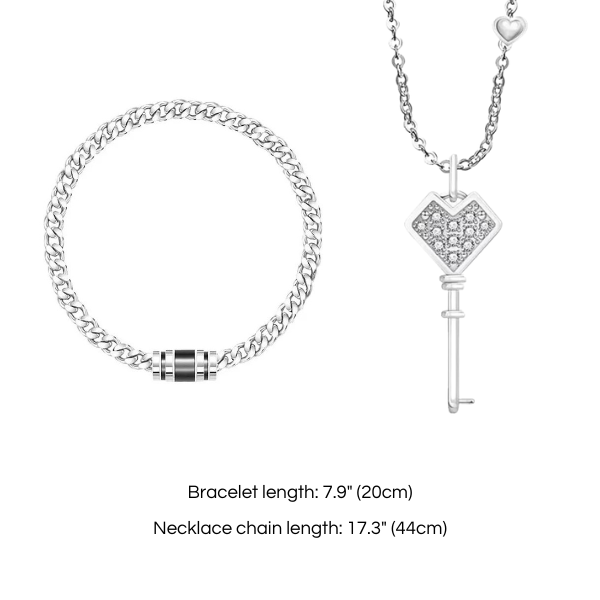 Such a meaningful set, it's our constant reminder. - Sarah M.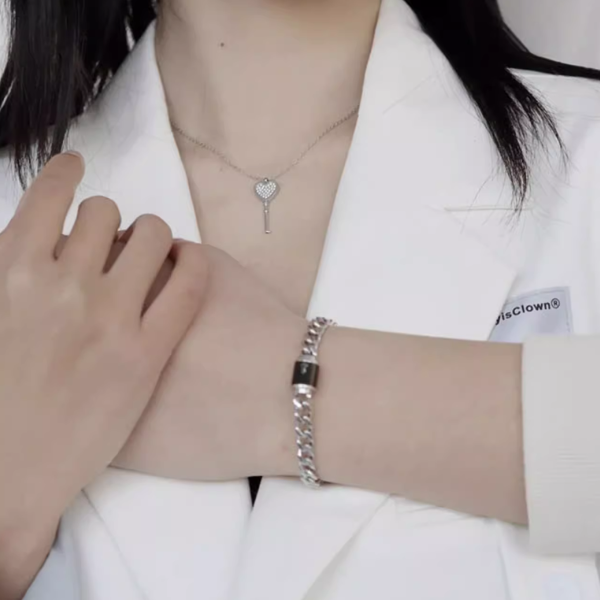 Gift of Forever
Give the gift that captures your devotion. Whether it's an anniversary, birthday, or just a token of affection, this Heart Lock Jewelry Set signifies your commitment in a tangible, heartfelt way. Wear it daily, keeping the sentiment close to your heart.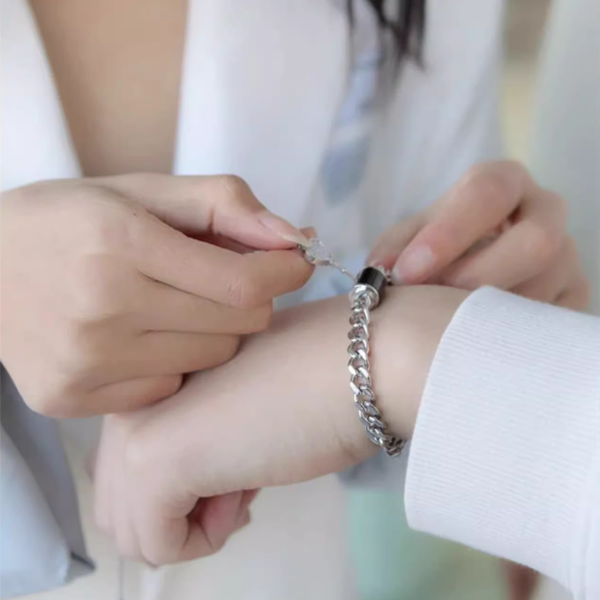 Bound by Love, Set Free by Trust
This jewelry duo epitomizes love's journey. The key's gentle curve harmonizes with the lock's strength, embodying the blend of tenderness and steadfastness in a partnership. As the key pendant opens the lock bracelet, it tells a tale of shared secrets and promises kept.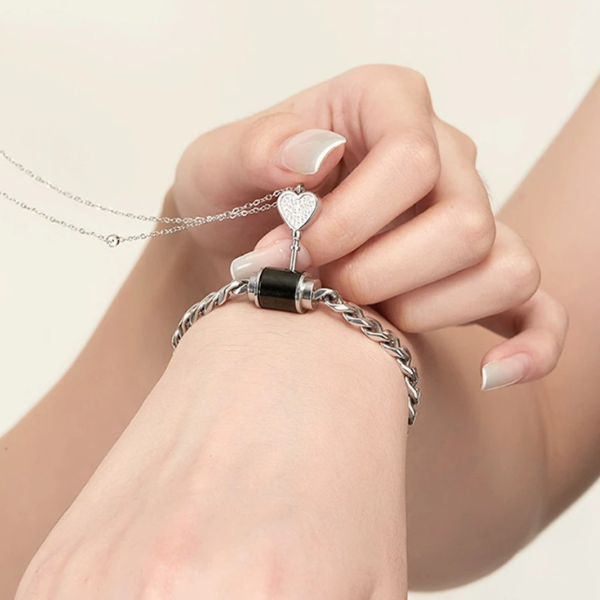 Eternal Connection Unlocked
This heartwarming set carries the essence of fidelity. With the key pendant, she holds the power to unlock the lock bracelet he wears, signifying a bond never to be broken. An emblem of unity, this jewelry speaks of trust and constancy, resonating with those who cherish lasting love.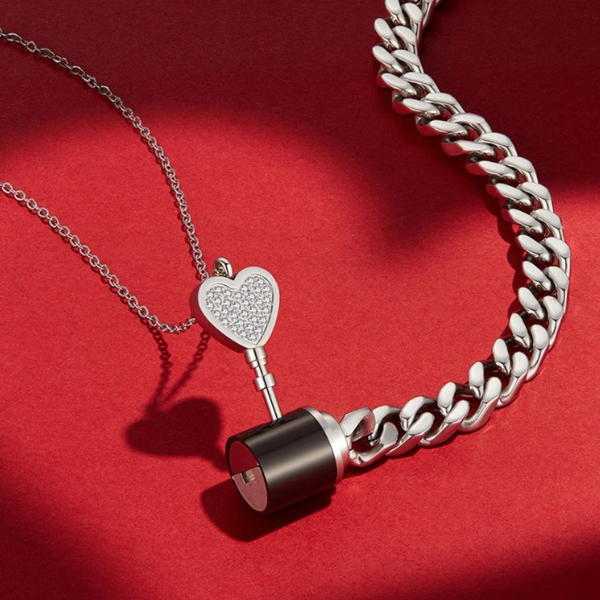 Crafted with Passion
Meticulously designed, these pieces capture the beauty of your relationship. The key pendant's delicate elegance complements the robust yet refined lock bracelet. Crafted with precision, this set celebrates your unique connection, a reflection of your genuine feelings.
Such a meaningful set, it's our constant reminder.
Perfect anniversary gift. The symbolism is beautiful.
Unique design, excellent quality. Truly special.
Great craftsmanship, fast shipping. We love it!
Beautifully crafted, it's our love's tangible emblem.
Questions? We've Got You Covered!
Q1: Is the jewelry set made of high-quality materials?
A1: Absolutely, both pieces are crafted with Titanium steel for lasting beauty.

Q2: Can the key pendant be worn as a regular necklace?
A2: Yes, it comes with a chain, so it can be worn separately.

Q3: Is this suitable for same-sex couples?
A3: Absolutely, love is universal, and this set is a symbol of commitment for all couples.

Q4: Can I purchase extra lock bracelets?
A4: Currently, we only offer the set as described.

Q5: How do I maintain the jewelry's shine?
A5: Gently clean with a soft cloth and avoid exposure to harsh chemicals.


Get It Now
Try Us Risk Free
🚚 Free Shipping For Orders >$19

💸 30 Day Money Back Guarantee

❤️ Satisfaction Guarantee