Kid Sketch Board
Regular price

$69.80 USD

Sale price

$34.90 USD

Unit price

per
Elevate your child's creativity and imagination with our Kid Sketch Board! This magnetic drawing board for children and babies is a safe, dust-free, and colorful canvas for budding artists. It promotes right-brain development, cognitive learning of colors and shapes, and enhances creativity. With geometric stamps for fun creations, easy-to-clean eco-friendly markers, and the option to mount it on a desk or chair for posture correction, it's the perfect tool for endless doodling adventures. Order yours now and watch your child's imagination bloom!
What's included in the package
30-Day Money Back Guarantee

We are certain you'll love our product as much as we do. But if for any reason you're not completely satisfied, just let us know and we'll make it right!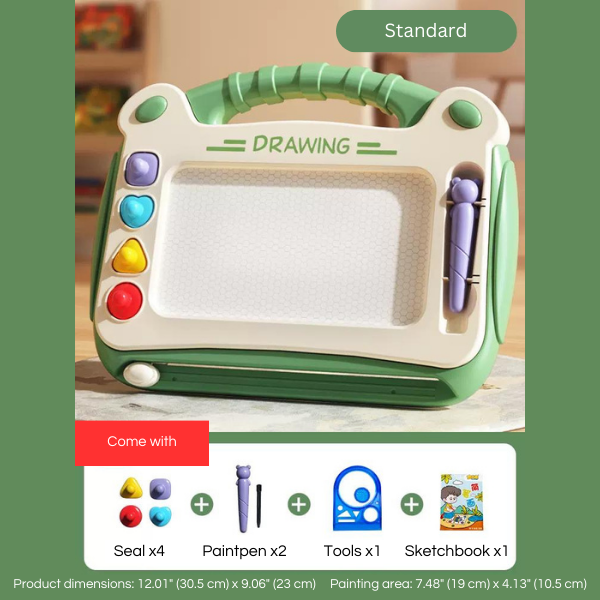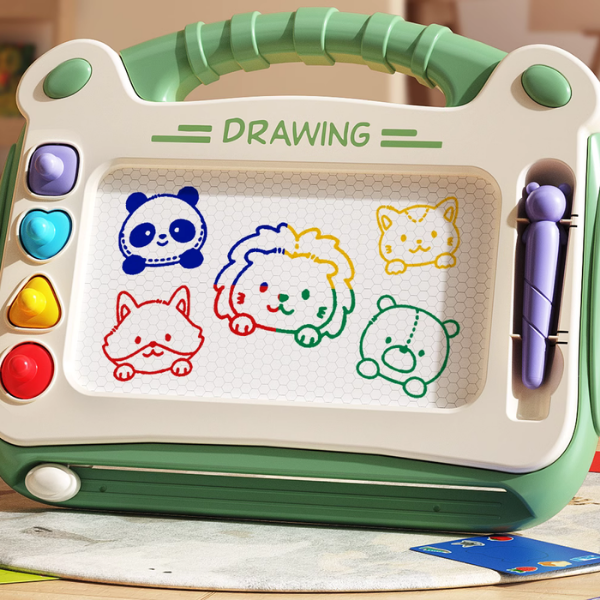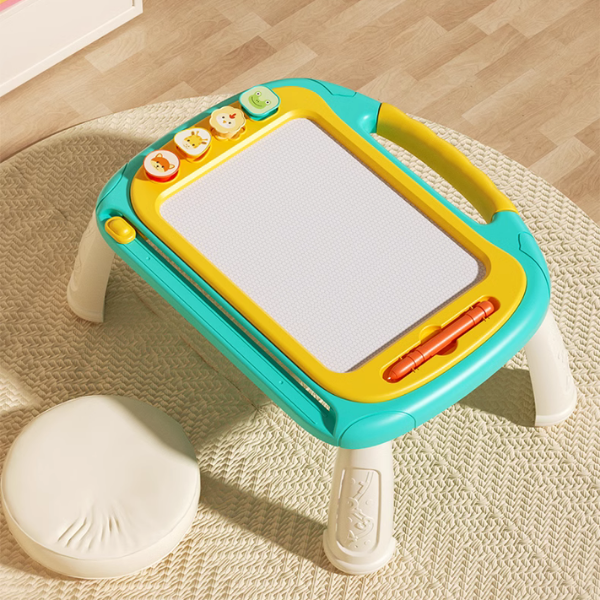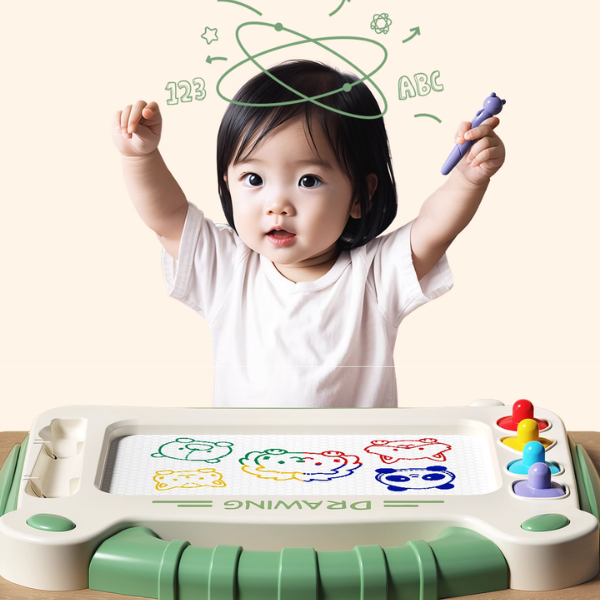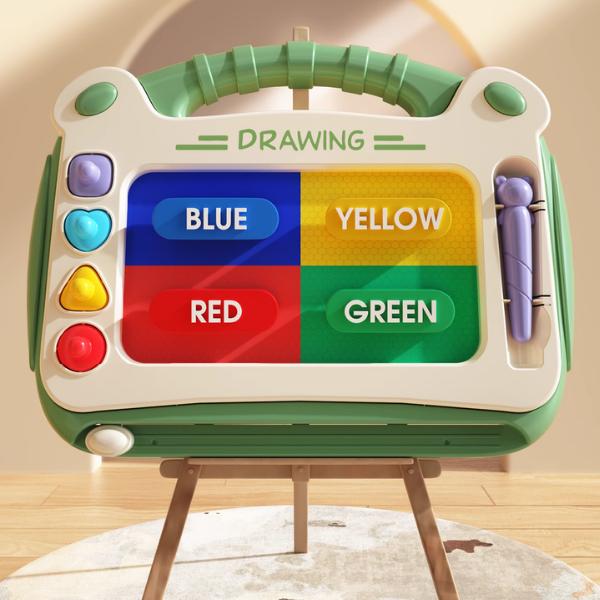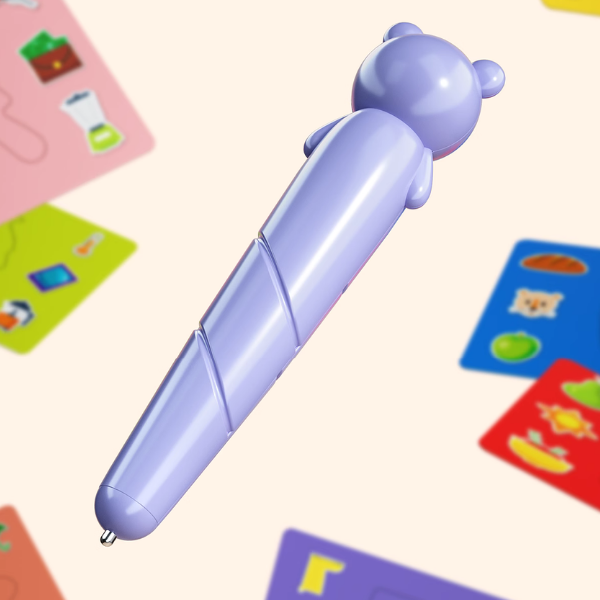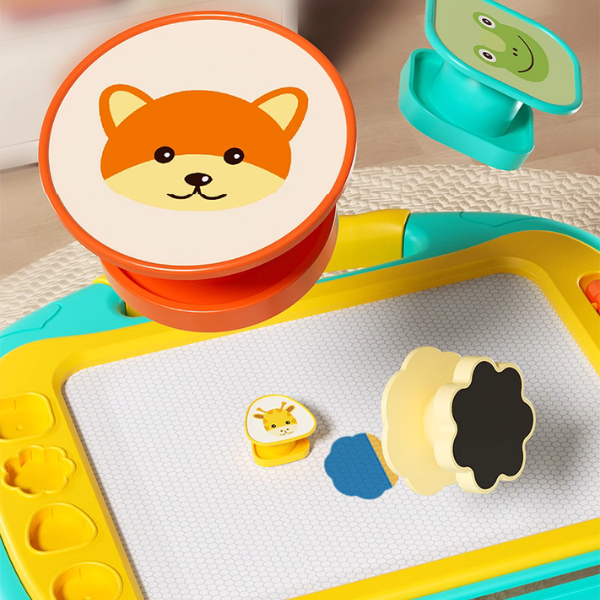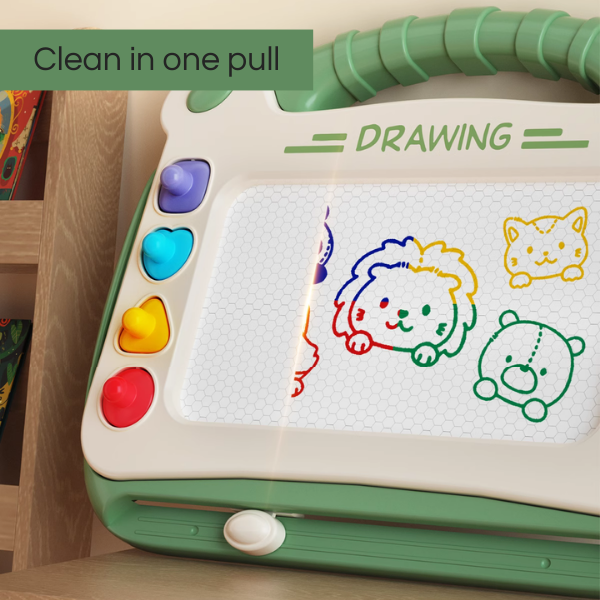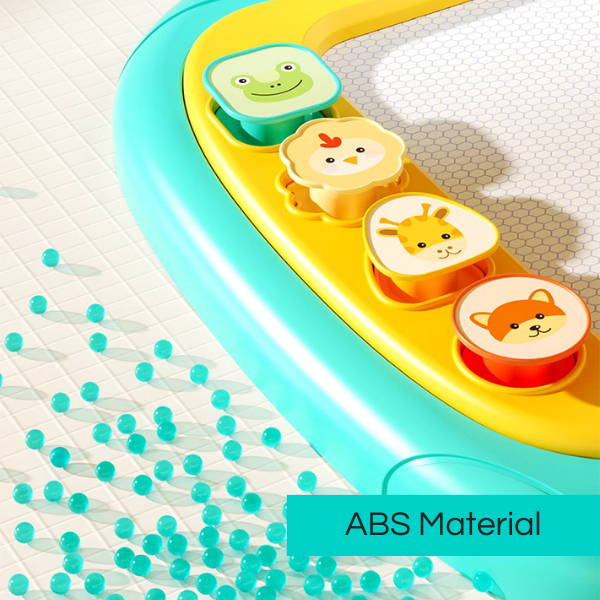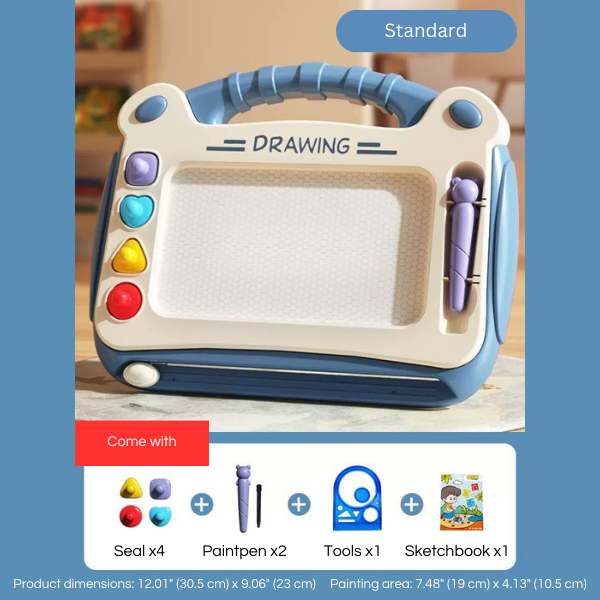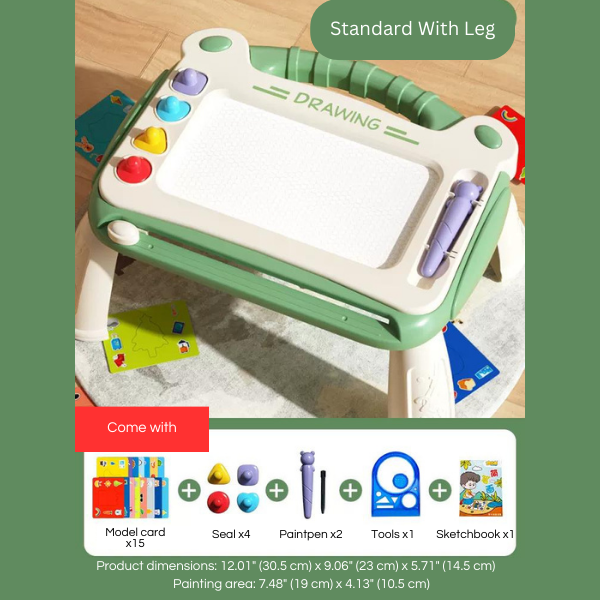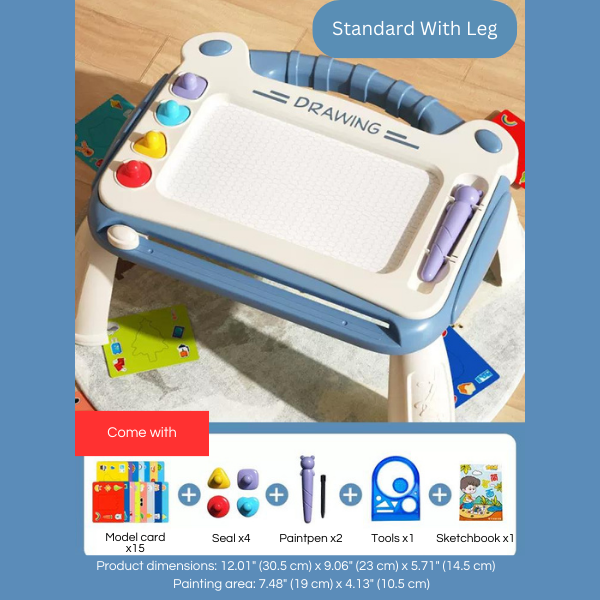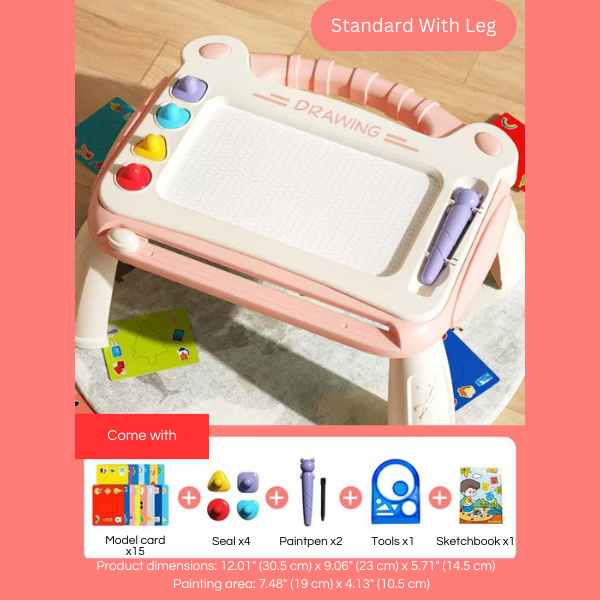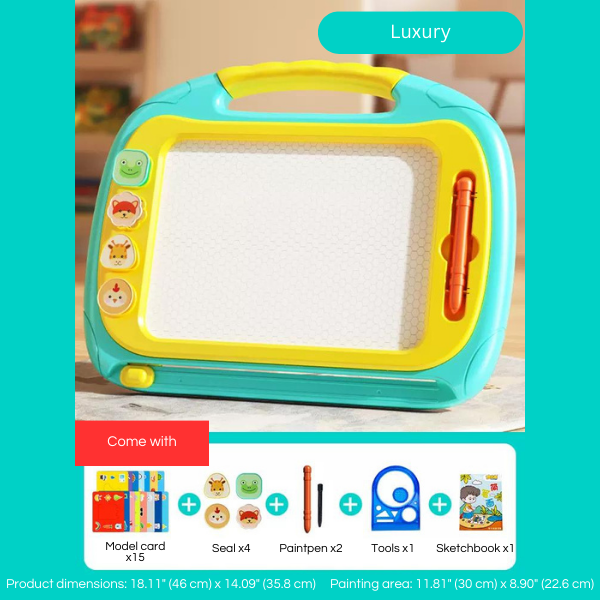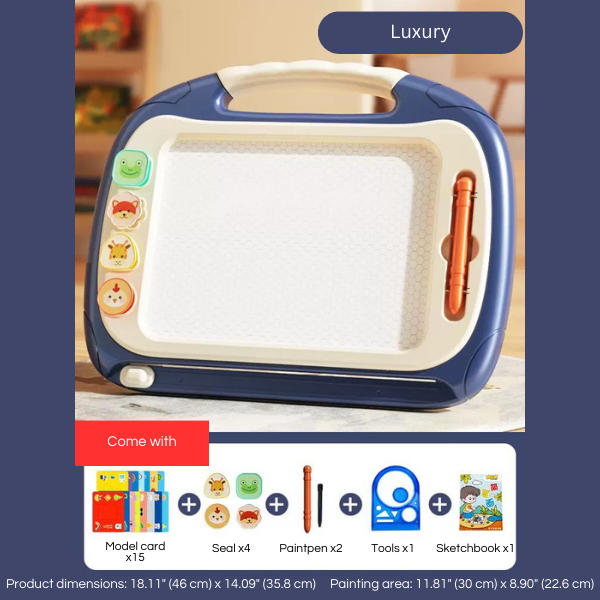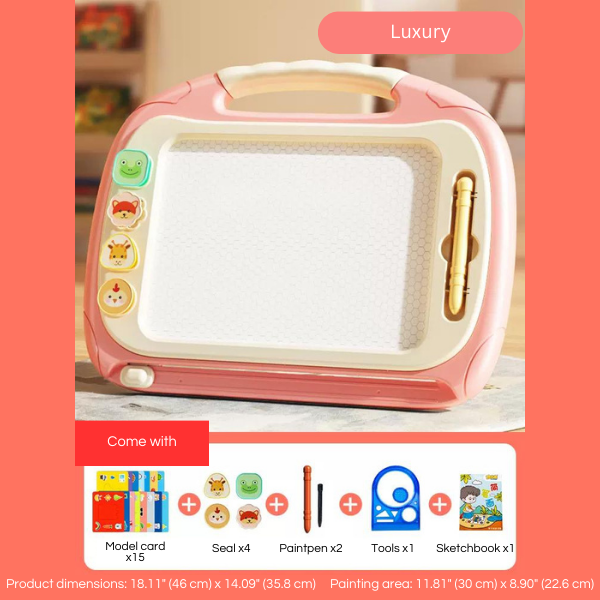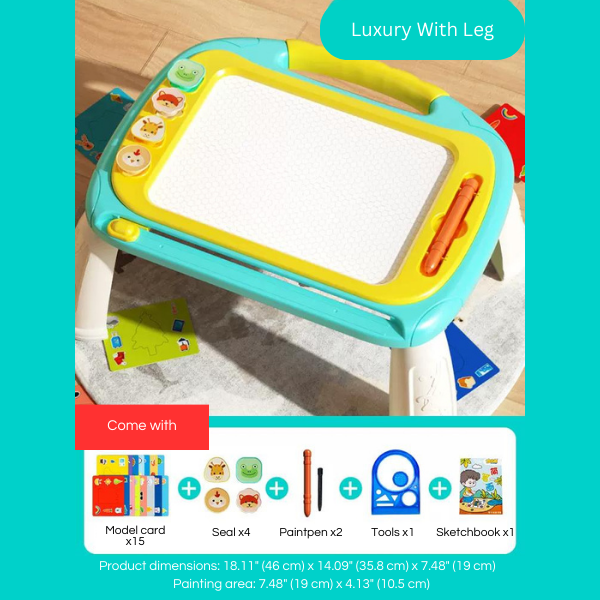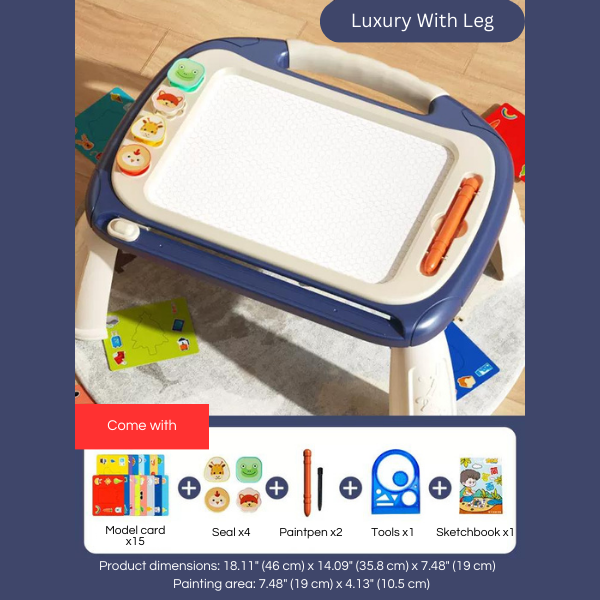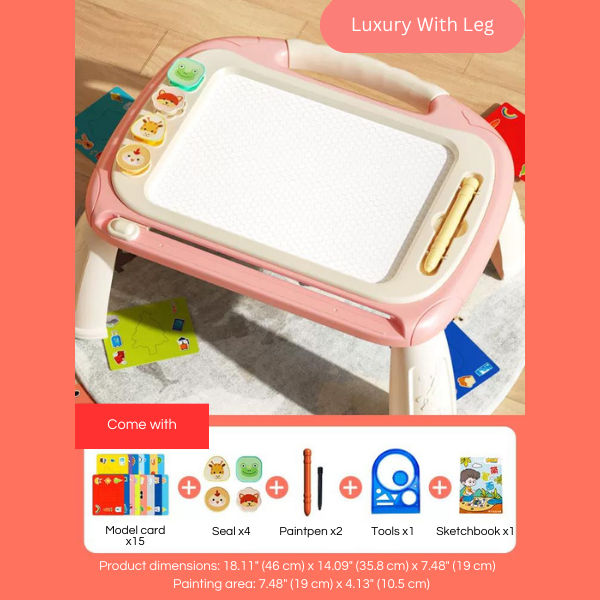 My kids adore this board, and I adore the mess-free cleanup. Win-win! - Alex Turner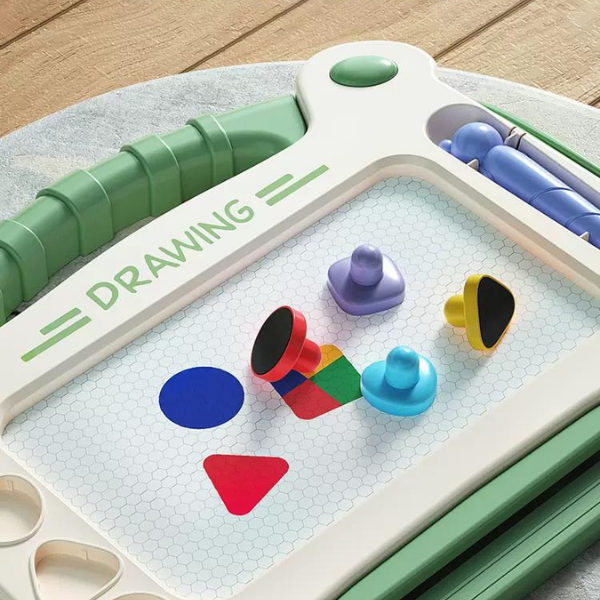 Magnetic Creativity
Ignite your child's right brain development with our colorful magnetic drawing board, encouraging them to explore shapes and colors in a playful way.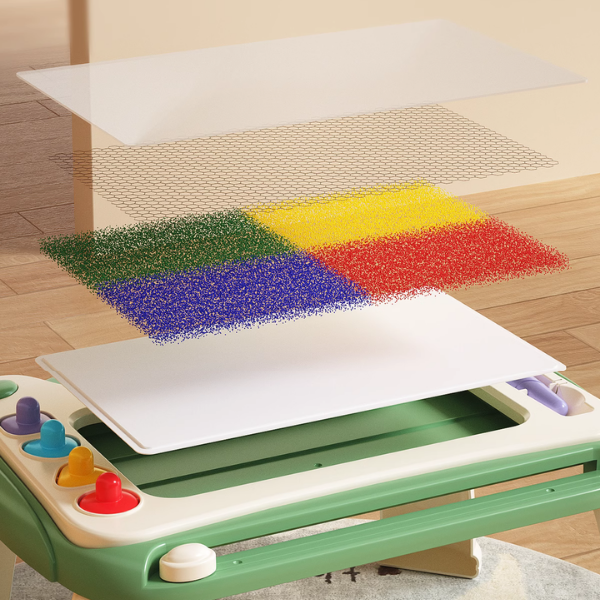 Mess-Free Masterpiece
Say goodbye to dust and chaos with our dust-free, eco-friendly drawing board and pen, providing endless artistic expression and easy cleanup.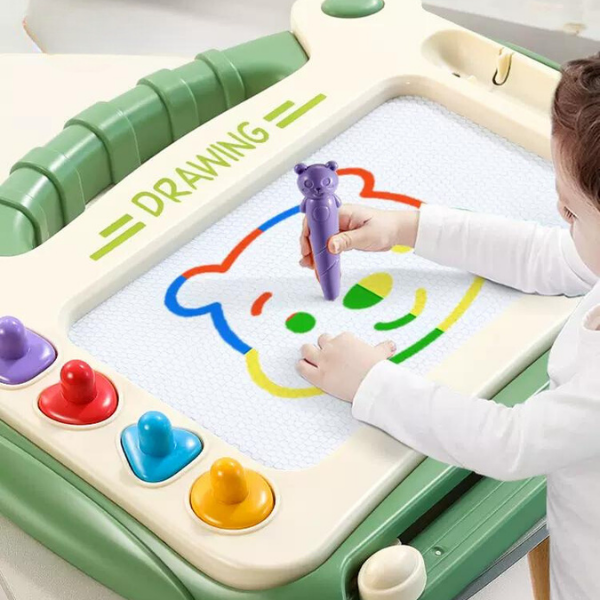 Paperless Doodling for a Greener World
Your child can unleash their creativity without the need for disposable paper, making it an eco-conscious choice for parents who care about the planet.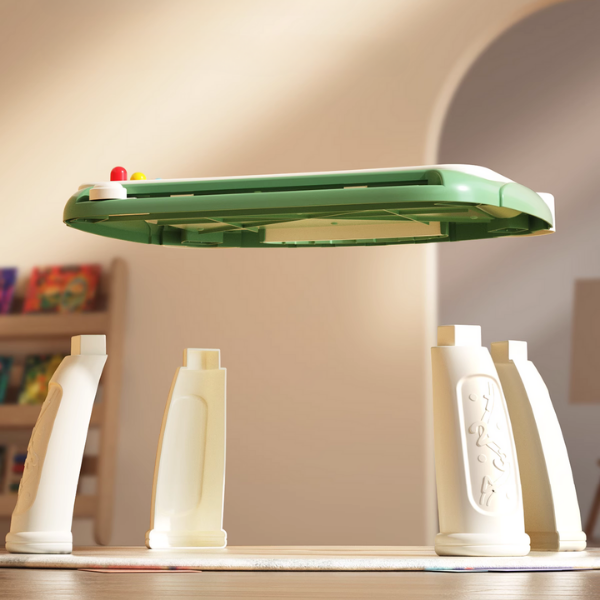 Promotes Good Posture for Young Artists
when paired with the version that comes with adjustable legs, encourages children to maintain a healthy and ergonomic drawing posture. This ensures that your child's comfort and posture are taken care of while they explore their artistic talents, making it an ideal choice for parents concerned about their child's well-being.
My kids adore this board, and I adore the mess-free cleanup. Win-win!
No more paper mess! My eco-conscious heart loves this product. Highly recommend.
My daughter's creativity has soared with this board. An excellent purchase!
A must-have for young artists!
Montessori-inspired learning made fun. Great for my child's development!
Questions? We've Got You Covered!
Q1: Is this drawing board safe for babies?
A1: Yes, it's designed with safety in mind, suitable for children and babies.

Q2: Is it easy to clean?
A2: Absolutely! A quick pull and it's clean, ready for more creativity.

Q3: Can I use it for educational purposes?
A: Yes, it's a great tool for teaching colors and shapes.
Get It Now
Try Us Risk Free
🚚 Free Shipping For Orders >$19

💸 30 Day Money Back Guarantee

❤️ Satisfaction Guarantee