Kiddo Laundry Toy Set
Regular price

$119.80 USD

Sale price

$59.90 USD

Unit price

per
Elevate playtime with Kiddo Laundry, the ultimate mini simulation washing machine toy that engages kids in the world of hands-on learning. This fully functional toy allows kids to experience the entire laundry process – from washing to drying, ironing, and more. Nurture hand-eye coordination, concentration, and practical skills while making laundry exciting and educational.
What's included in the package

Kiddo Laundry Toy Set:
- Washing Machine Toy x1
- Clothesline x1
- Dirty laundry basket x1
- Laundry basket x1
- Ironing rack x1
- Doll x1
- Dress x2
- Hanger x2
- Laundry Detergent x2
- Disinfectant x1
- Iron
30-Day Money Back Guarantee

We are certain you'll love our product as much as we do. But if for any reason you're not completely satisfied, just let us know and we'll make it right!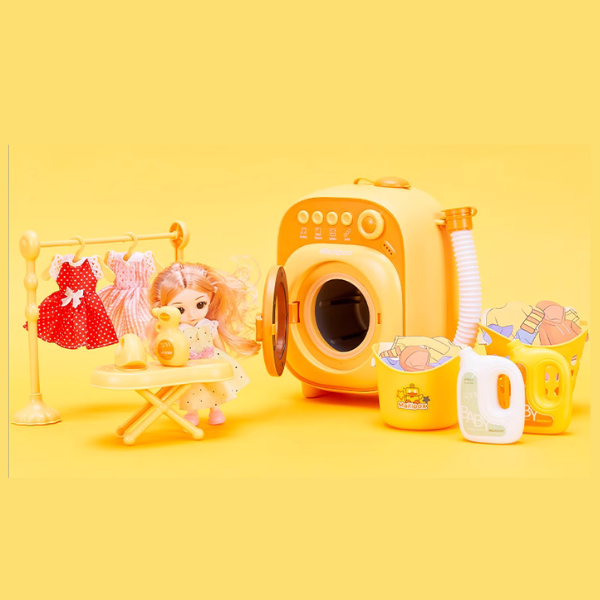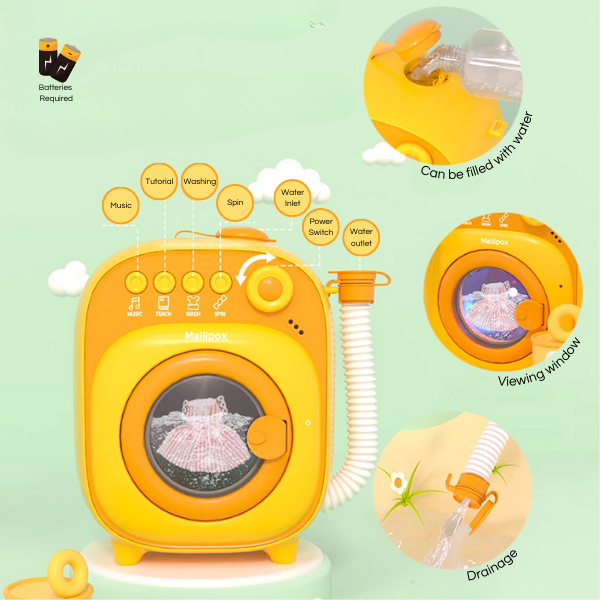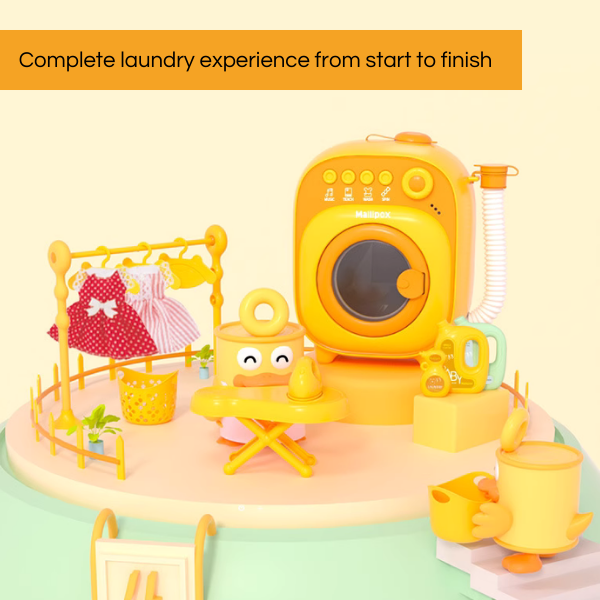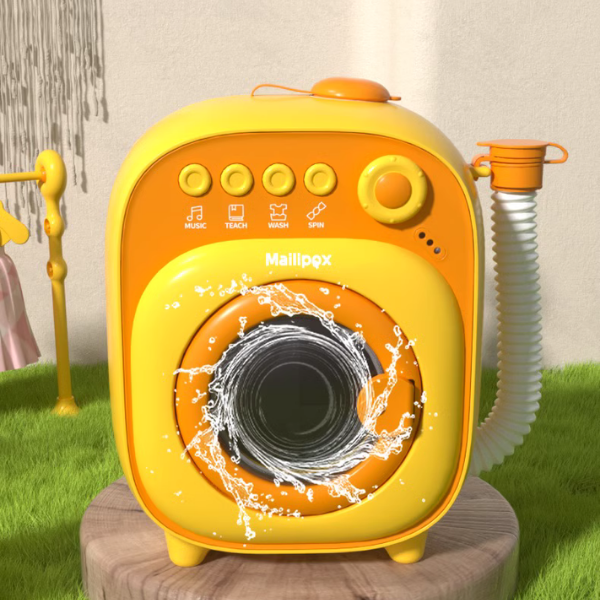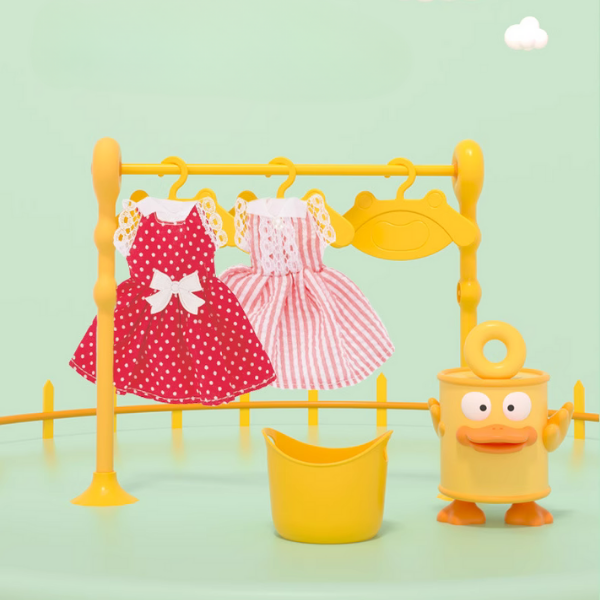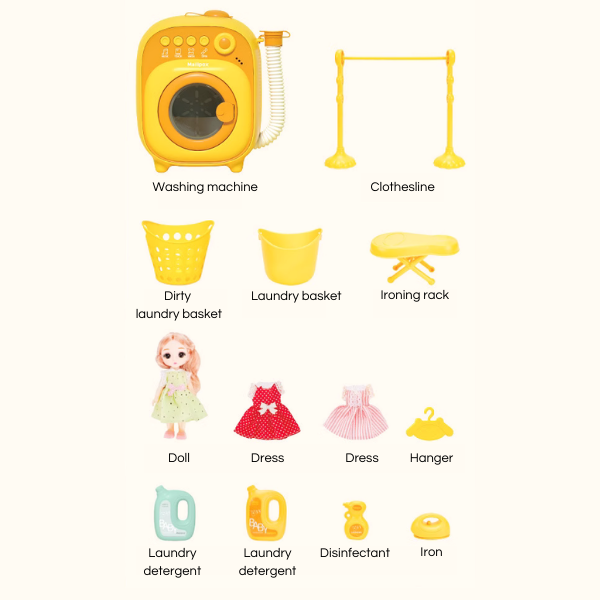 Kiddo Laundry turned chores into a game my kids never want to end. Pure fun! - Emily T.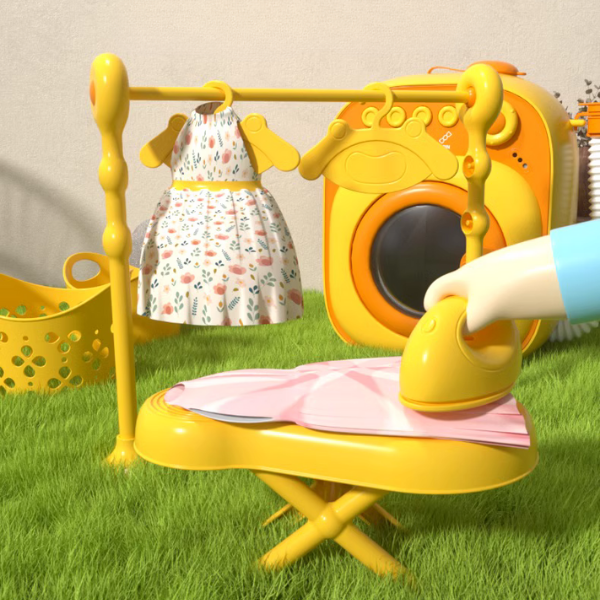 Montessori Learning Enrichment
Kiddo Laundry introduces Montessori-inspired learning through hands-on play. Engage your child's curiosity as they explore the world of laundry with a realistic, interactive mini washing machine toy.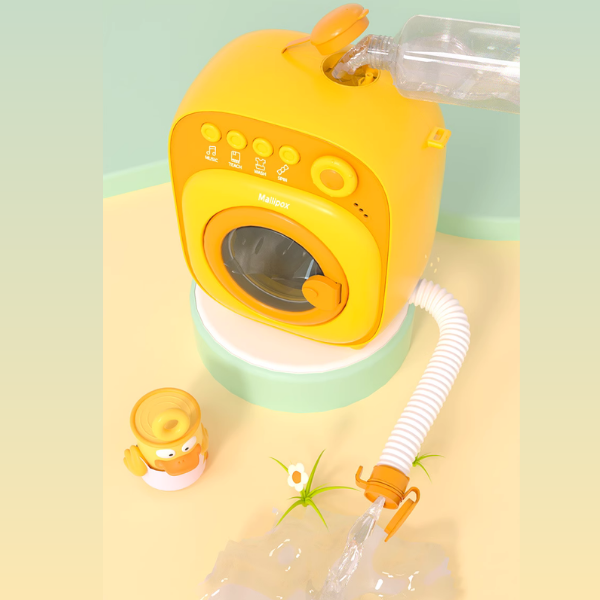 Realistic Play and Comprehensive Learning
From filling the machine with water to spinning, draining, and handling miniature dresses, this toy encapsulates the entire laundry process. Through imaginative role-play, kids gain a comprehensive understanding of a routine that's both essential and relatable.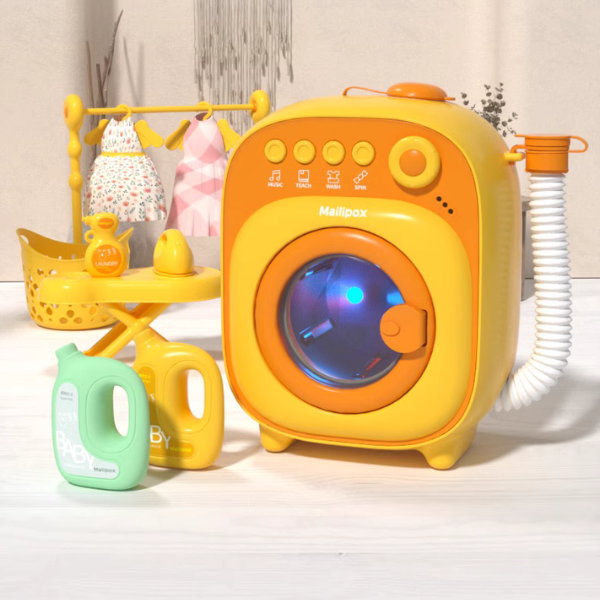 Skill Development
As your child embarks on this laundry adventure, they hone essential skills like hand-eye coordination, fine motor dexterity, and attention to detail. These foundational abilities foster independence and competence in practical tasks.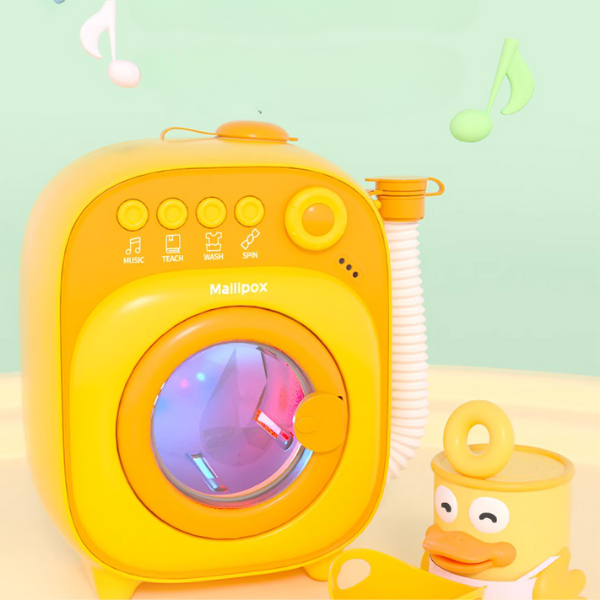 Sunshine-Inspired Playfulness for Family Time
Kiddo Laundry's endearing yellow design radiates sunshine and playfulness, elevating the joy of imaginative learning. This captivating aesthetic invites kids and their families to bond over shared moments of exploration, fostering both creativity and practical skills in an environment filled with laughter and togetherness.
Kiddo Laundry turned chores into a game my kids never want to end. Pure fun!
Endless Playtime Joy!
Kiddo Laundry has transformed chore-learning into a blast. My kids are obsessed!
Endless Playtime Joy! Kiddo Laundry has transformed chore-learning into a blast. My kids are obsessed!
Giggles Galore! Kiddo Laundry's playfulness is infectious. My kids can't get enough of the fun laundry escapades!
Keeps my toddler entertained for hours.
Questions? We've Got You Covered!
Q1: Is water required for the washing machine to work?
A1: Yes, the Kiddo Laundry toy is designed to mimic a real washing machine and requires water for a lifelike experience.

Q2: How do I clean the toy after use?
A2: Simply drain the water, wipe down the surfaces, and let it air dry to ensure cleanliness.

Q3: Can this toy be used without water?
A3: While water adds to the realism, the toy can still be enjoyed without it.

Q4: Is adult supervision necessary?
A4: It's recommended, especially when water is involved, to ensure a safe and enjoyable playtime.

Q5: Does it require batteries?
A5: Yes, Kiddo Laundry operates with batteries.
Get It Now
Try Us Risk Free
🚚 Free Shipping For Orders >$19

💸 30 Day Money Back Guarantee

❤️ Satisfaction Guarantee