Little Artist Display Frame
Regular price

$69.80 USD

Sale price

$34.90 USD

Unit price

per
Elevate your child's artistic journey with our Little Artist Display. This innovative frame not only showcases your little one's masterpieces but celebrates their boundless creativity. Choose from three charming colors and effortlessly store up to 150 artworks, bidding farewell to clutter. Rotate and relish their artwork daily, reflecting varied moods. Embrace the convenience of versatile hanging, either vertically or horizontally.
What's included in the package

- Little Artist Display x1
30-Day Money Back Guarantee

We are certain you'll love our product as much as we do. But if for any reason you're not completely satisfied, just let us know and we'll make it right!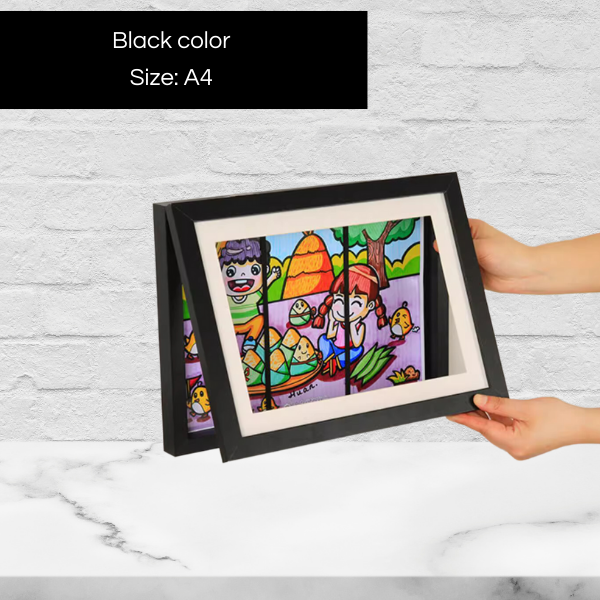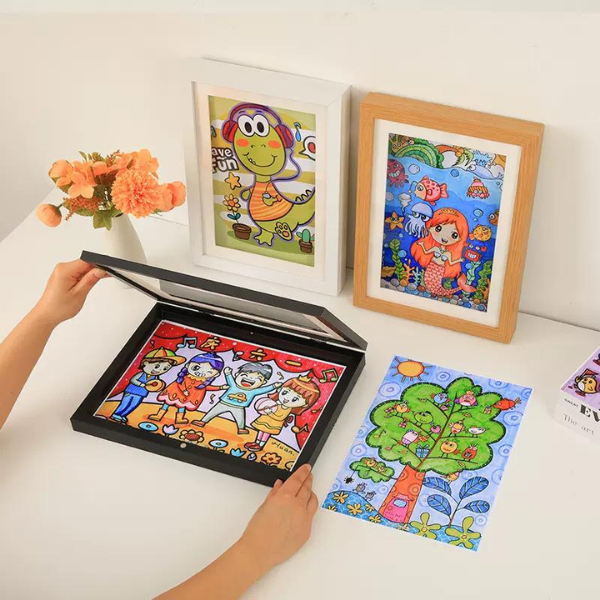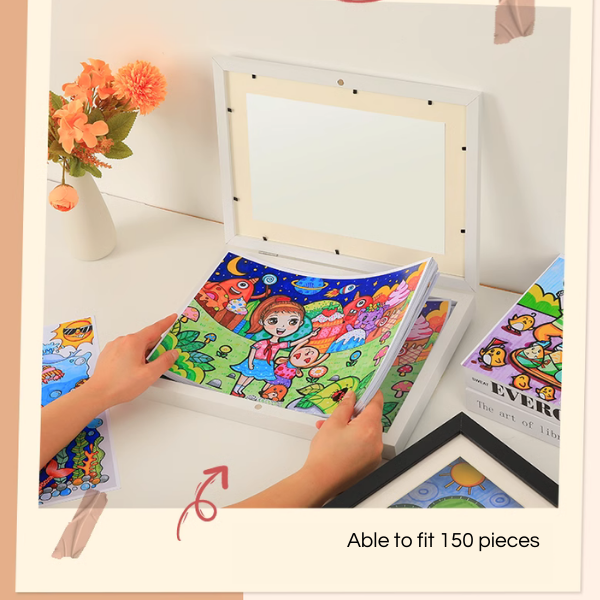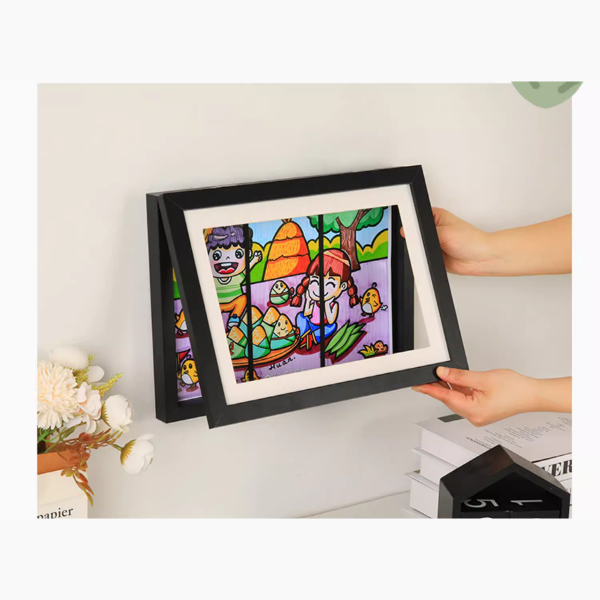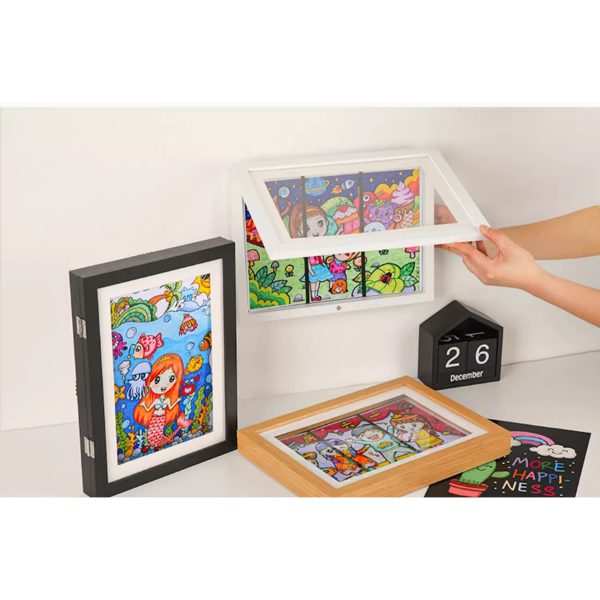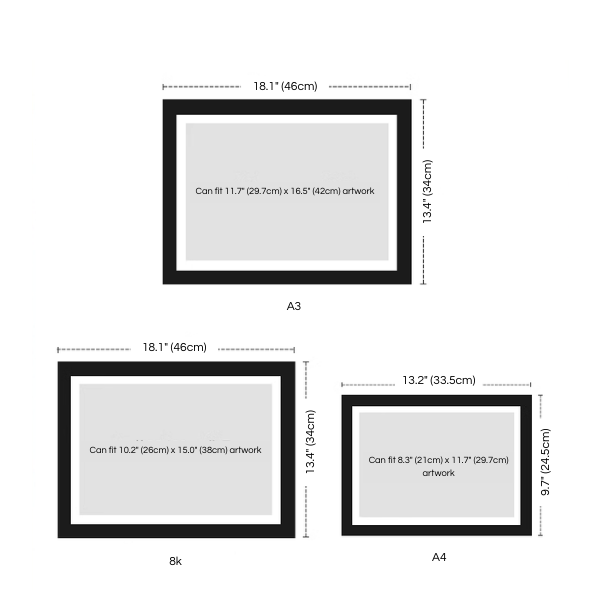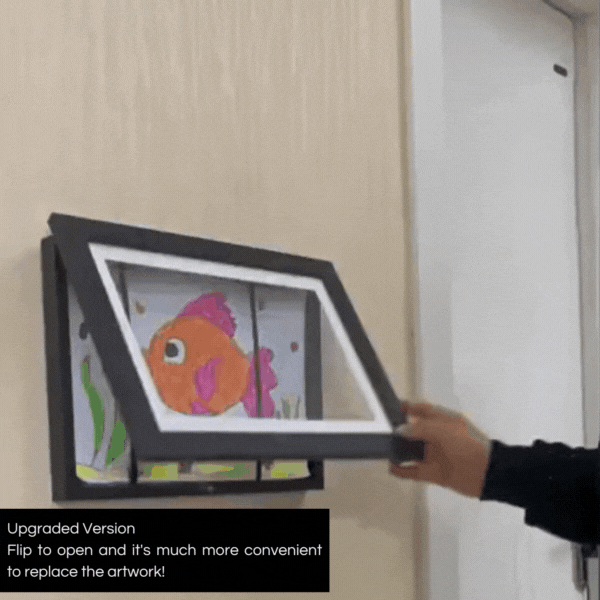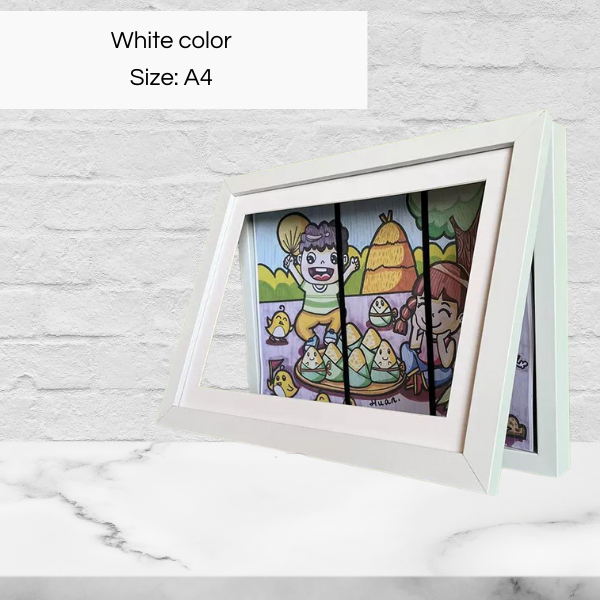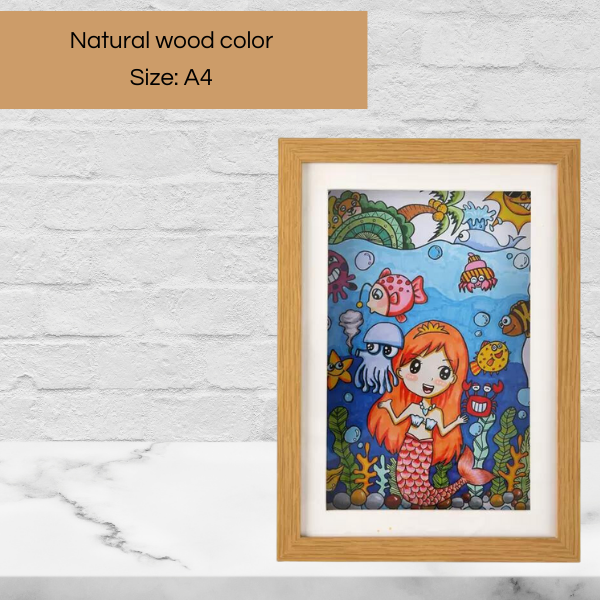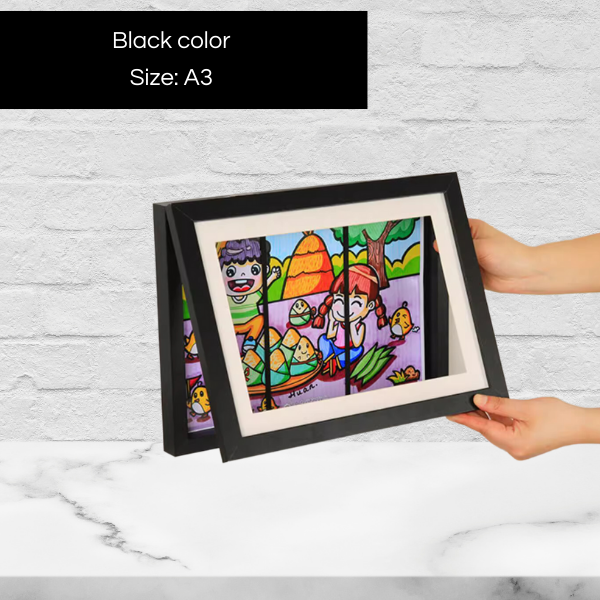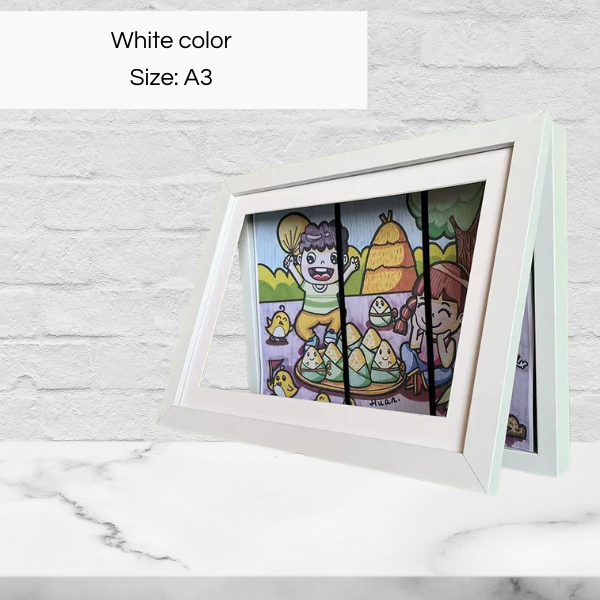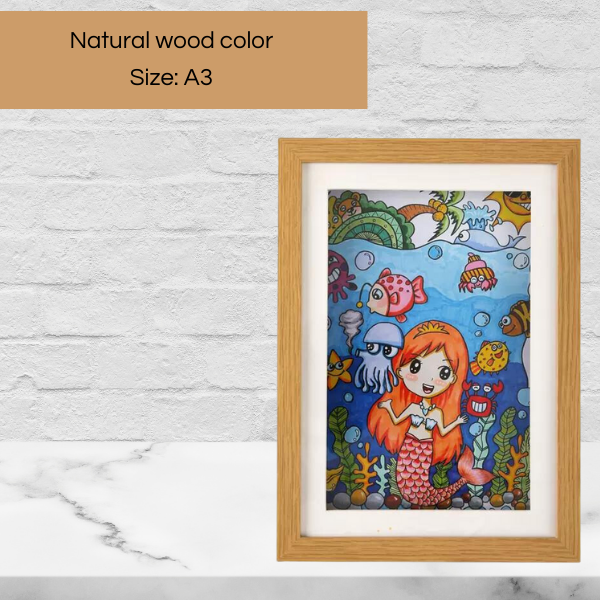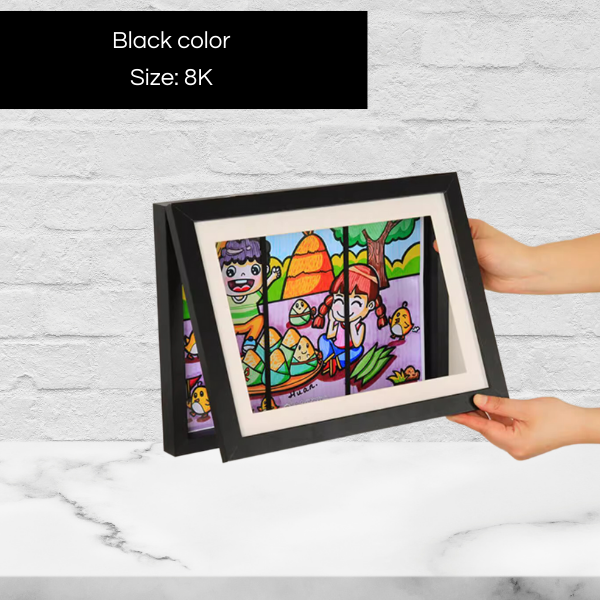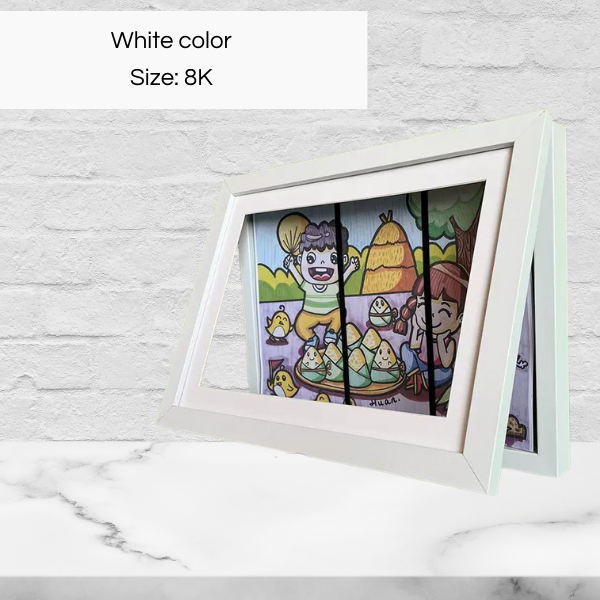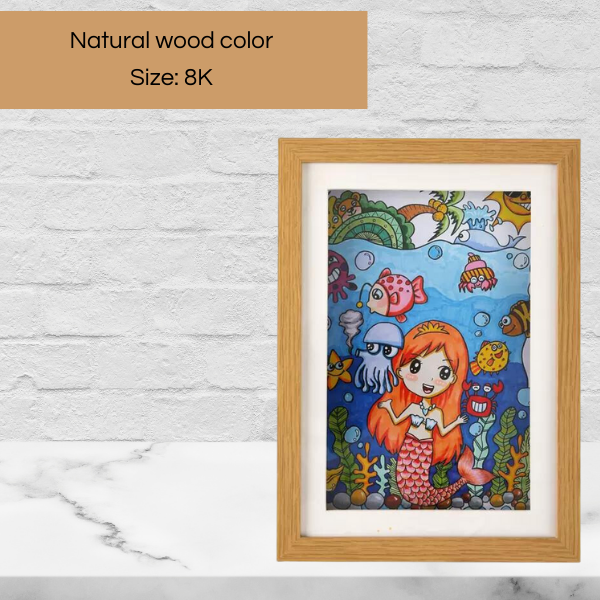 A daily dose of pride and joy, watching my child's art shine. Precious memories displayed beautifully. - Emily Carter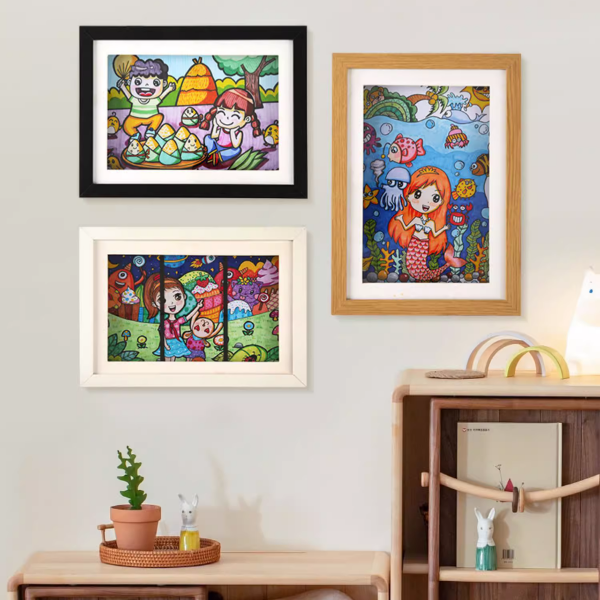 Cherished Moments Captured
Revel in the sheer delight of proud parents beholding their child's art, now elegantly framed and on display. The sparkle in their eyes as they witness their own creations showcased for all to admire is a heartwarming scene that speaks volumes. This proud presentation not only cultivates your child's self-assurance but also emboldens their creative spirit, forging a realm of shared happiness throughout the family.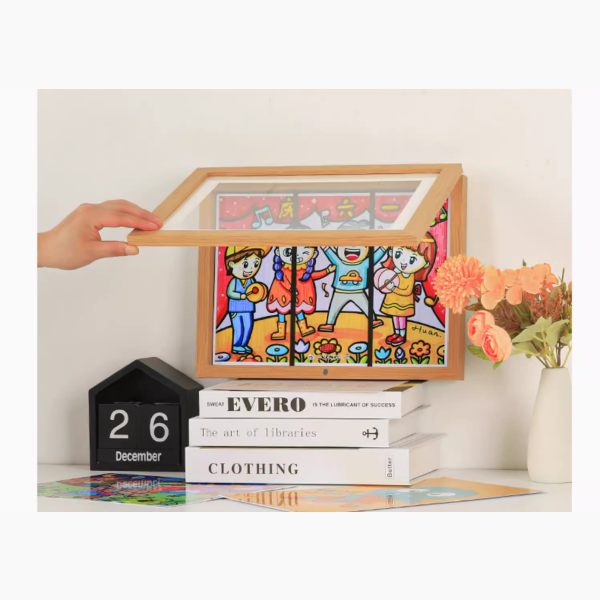 Tidy Artistry, Clutter-Free Space
Wave goodbye to scattered art chaos. Elegantly accommodating up to 150 creations, this frame ensures cherished pieces find their place. Your child's artistic journey remains organized, fostering focused growth, while your space exudes harmonious aesthetics. Unleash creativity and adorn your home with genuine artistry.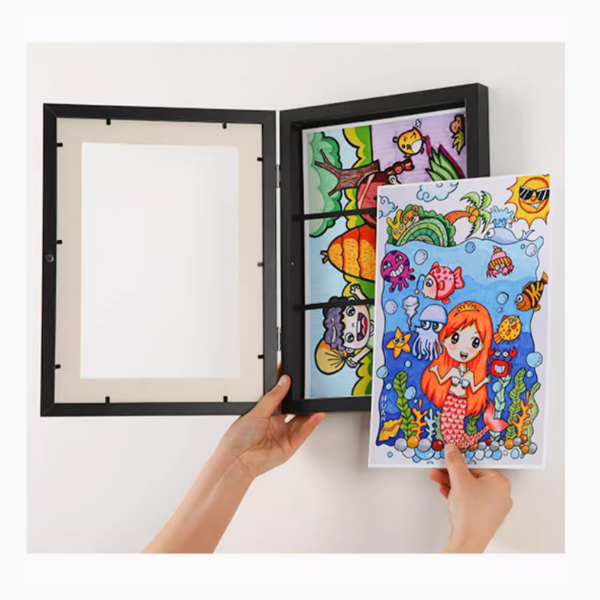 Effortless Art Rotation
Switching artworks is a breeze, bringing fresh inspiration to your space. Effortlessly swap masterpieces in and out, offering a hassle-free way to showcase your child's evolving creativity and ensuring every piece gets its moment in the spotlight.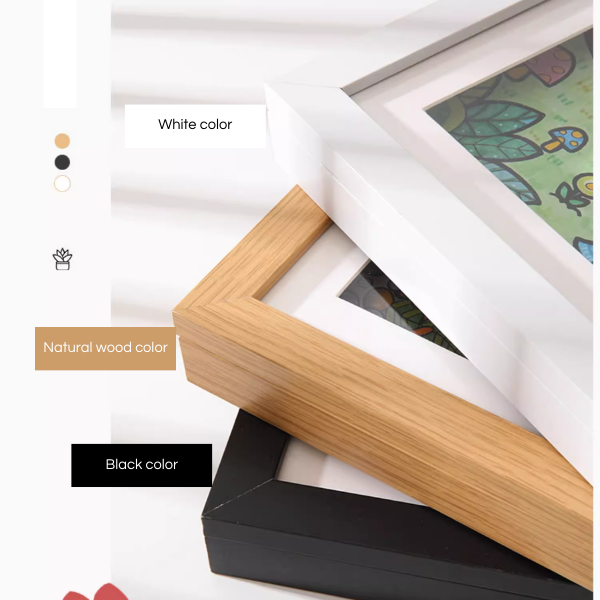 Versatile Elegance and Vibrant Choices
Indulge in the versatile charm of the Little Artist Display. With three elegant shades – white, natural wood, and black – to harmonize with your space, this frame accentuates the vibrant energy of showcased art. Whether portrait or landscape, it adapts effortlessly, ensuring your child's legacy is elegantly maintained in a style that's uniquely yours.
A daily dose of pride and joy, watching my child's art shine. Precious memories displayed beautifully.
A clutter-free art haven! Neatly store and showcase my little one's creative journey. Love it!
From chaos to gallery charm, my kid's art finally organized. A heartwarming addition to our decor.
An organized oasis for tiny masterpieces. Versatile and chic. My child's proud grin says it all.
Confidence booster for my artist. The changing display sparks creativity and brightens our home.
Questions? We've Got You Covered!
Q1: Can I hang it both horizontally and vertically?
A1: Yes, the frame is designed to be versatile for both portrait and landscape hanging.

Q2: Can I easily change the displayed artwork?
A2: Absolutely, changing artworks is a breeze with our user-friendly design.

Q3: How does this frame encourage creativity in children?
A3: By displaying and celebrating their art, children feel recognized and inspired to keep creating.

Q4: Can it be mounted on the wall?
A4: Absolutely, the frame comes ready for wall mounting.
Get It Now
Try Us Risk Free
🚚 Free Shipping For Orders >$19

💸 30 Day Money Back Guarantee

❤️ Satisfaction Guarantee