MagnetLearn Montessori Toy - Learn through Magnetic Baby Game
Regular price

$59.90 USD

Sale price

$29.90 USD

Unit price

per
Enhance your child's cognitive skills while having fun with the MagnetLearn Montessori Toy. This innovative and engaging toy combines color recognition, number classification, and magnetic play to provide a comprehensive learning experience. Designed for children aged 3 and above, this toy stimulates the brain, improves concentration, and develops hand-eye coordination and muscle control. Set your child on a path of early mathematical understanding and watch them flourish!
What's included in the package

- MagnetLearn Montessori Toy x1
30-Day Money Back Guarantee

We are certain you'll love our product as much as we do. But if for any reason you're not completely satisfied, just let us know and we'll make it right!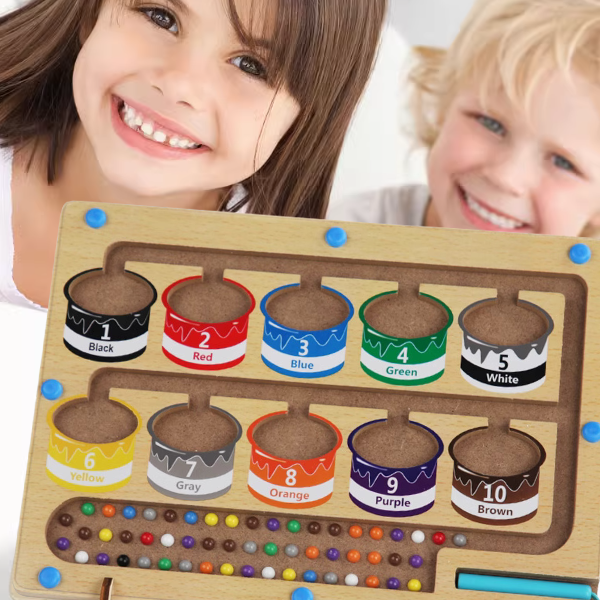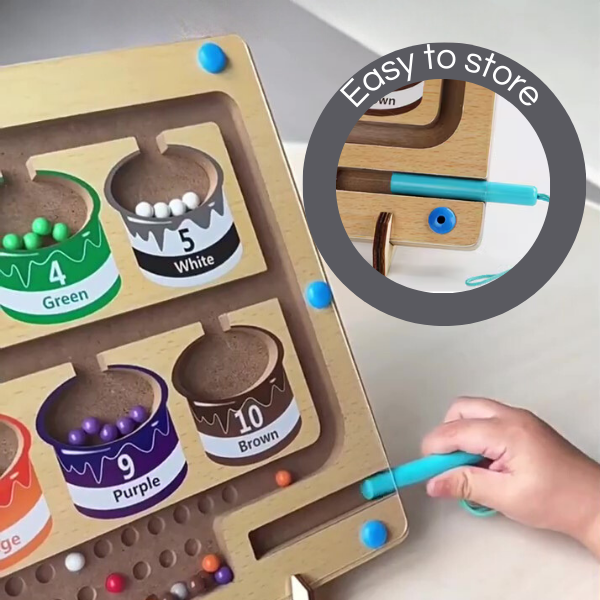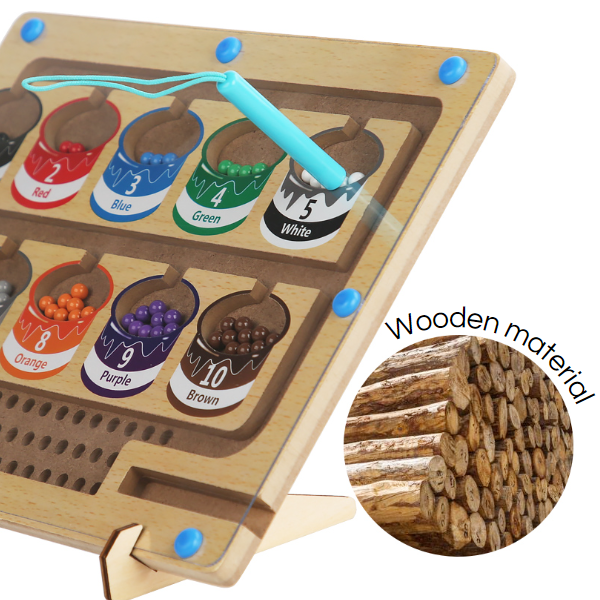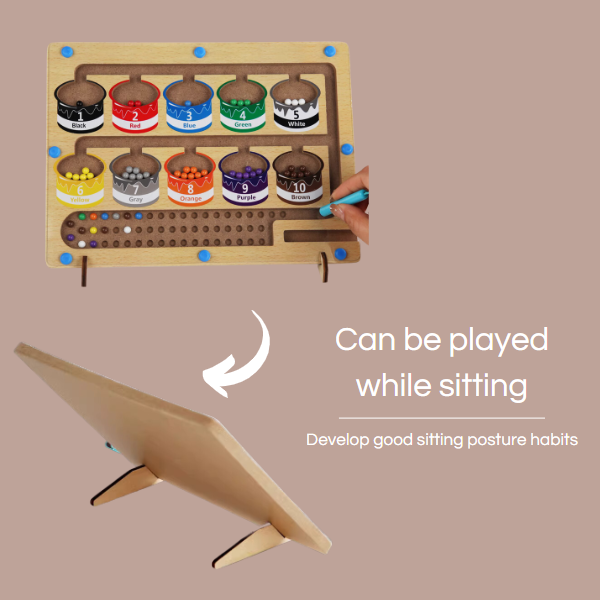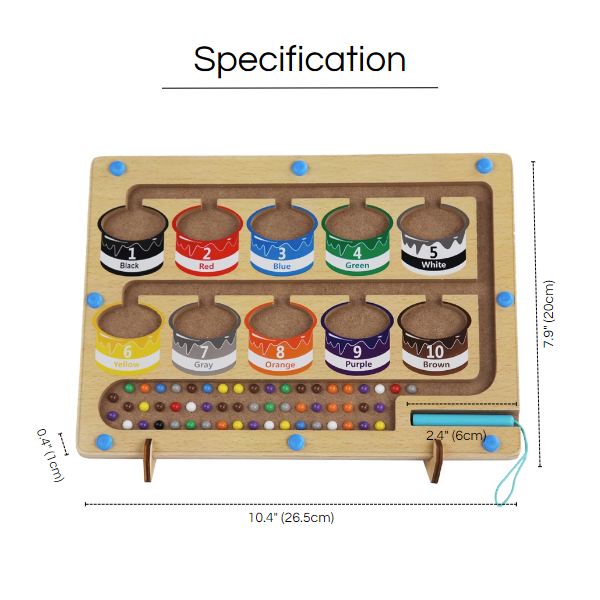 Fantastic educational toy that keeps my child engaged. - Daniel Chen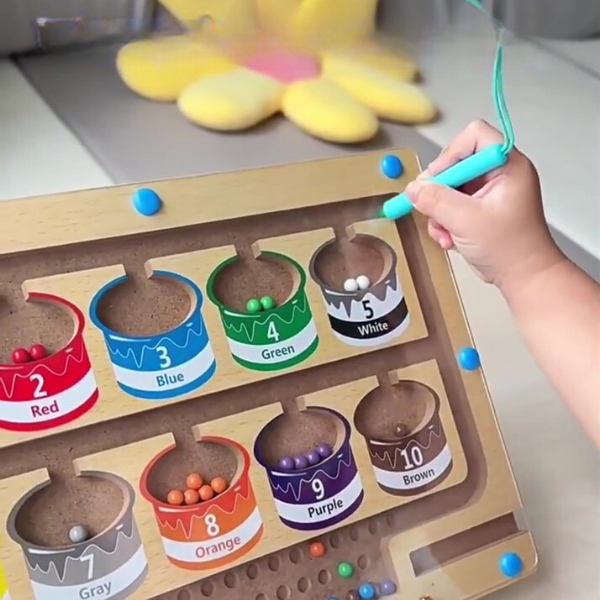 Brain Training and Focus Enhancement
The MagnetLearn Montessori Toy serves as a brain training tool, enhancing your child's cognitive abilities and sharpening their focus. As they manipulate the magnetic pieces and engage in activities, their brains receive essential exercise, promoting overall brain development and concentration skills.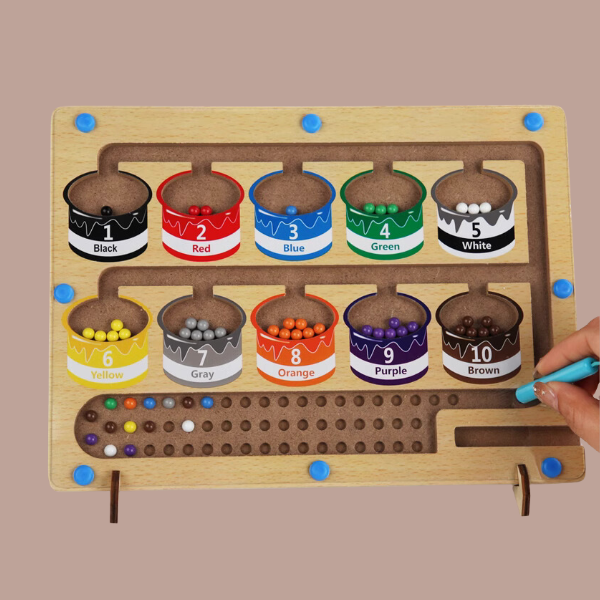 Vibrant Color Recognition
The MagnetLearn Montessori Toy introduces your child to a world of vibrant colors, enhancing their cognitive skills and color awareness. Through hands-on play, they'll learn to recognize and differentiate colors, setting the foundation for further learning and creativity.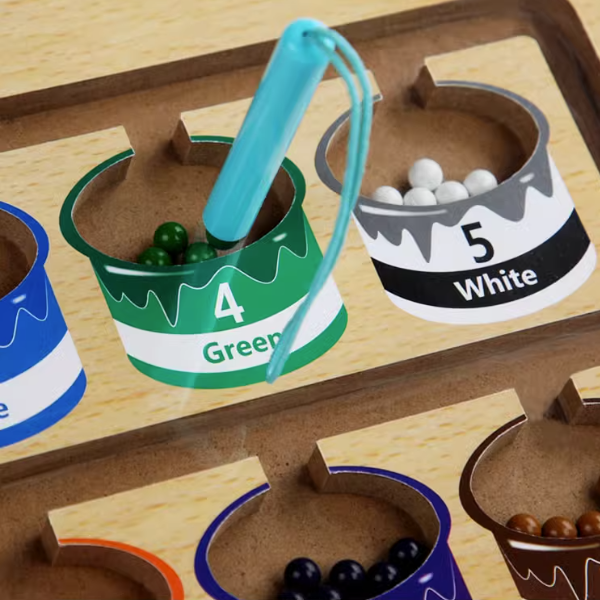 Numerical Classification
With numerical classification, this toy nurtures your child's early mathematical abilities. They'll practice counting and categorizing, acquiring a solid foundation for future mathematical concepts. Watch as they build confidence in their numerical skills and become eager learners.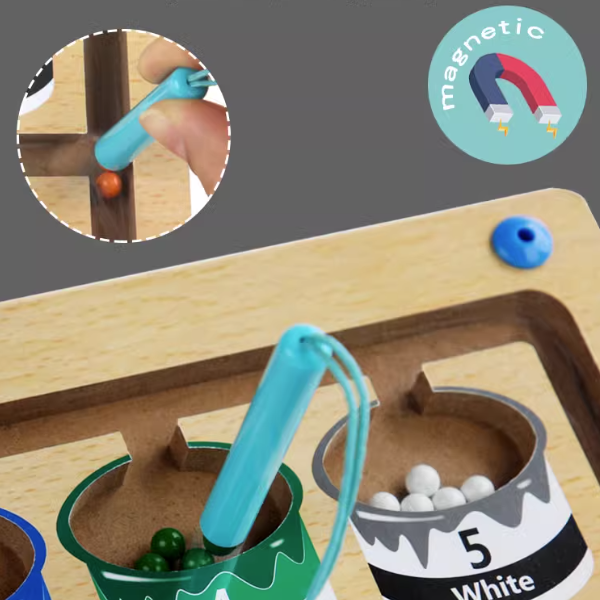 Mess-Free Magnetic Play
Experience the joy of magnetic play without the mess! With the MagnetLearn Montessori Toy's magnetic stick pen, your child can effortlessly move and manipulate beads, exploring the wonders of magnetism. Enjoy a clean and hassle-free playtime while fostering curiosity and imaginative learning.
A wonderful tool for early math development!
Great for teaching colors and numbers in a fun way.
My child loves playing with the MagnetLearn toy!
This toy has significantly improved my child's focus.
Fantastic educational toy that keeps my child engaged.
Questions? We've Got You Covered!
Q1: What age is this toy suitable for?
A1: The MagnetLearn Montessori Toy is designed for children aged 3 and above.

Q2: Are the magnets safe for children?
A2: Yes, the magnets used in this toy are child-safe and meet the highest safety standards.

Q3: How does this toy promote cognitive development?
A3: By engaging in hands-on activities with colors, numbers, and magnets, children develop essential cognitive skills, including problem-solving, spatial awareness, and critical thinking.

Q4: Does this toy require batteries?
A4: No, the MagnetLearn Montessori Toy does not require batteries. It encourages creativity and learning through interactive, battery-free play.
Get It Now
Try Us Risk Free
🚚 Free Shipping For Orders >$19

💸 30 Day Money Back Guarantee

❤️ Satisfaction Guarantee