MilkEase Feeding Solution
Regular price

$49.80 USD

Sale price

$24.90 USD

Unit price

per
Introducing MilkEase Feeding Solution, the ultimate solution to ease the burden on parents while feeding their little ones. Say goodbye to sore arms and backaches, and hello to a convenient and comfortable feeding experience. This innovative device allows you to feed your baby while enjoying leisure activities, providing a seamless and relaxing bonding time. With its adaptable design, MilkEase fits most bottle sizes securely, thanks to its anti-slip and ergonomic features. Embrace the freedom and joy of parenting with MilkEase!
What's included in the package

- MilkEase Feeding Solution x1
30-Day Money Back Guarantee

We are certain you'll love our product as much as we do. But if for any reason you're not completely satisfied, just let us know and we'll make it right!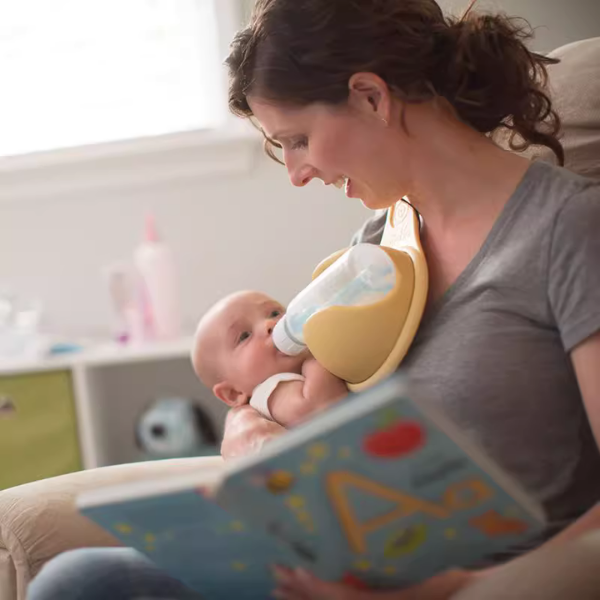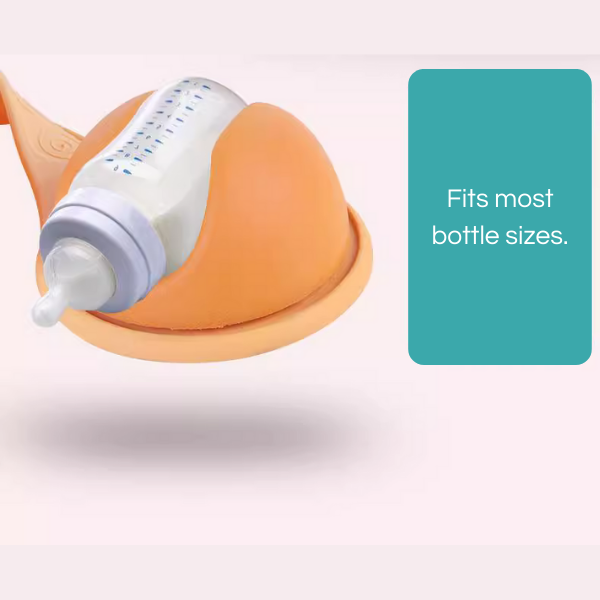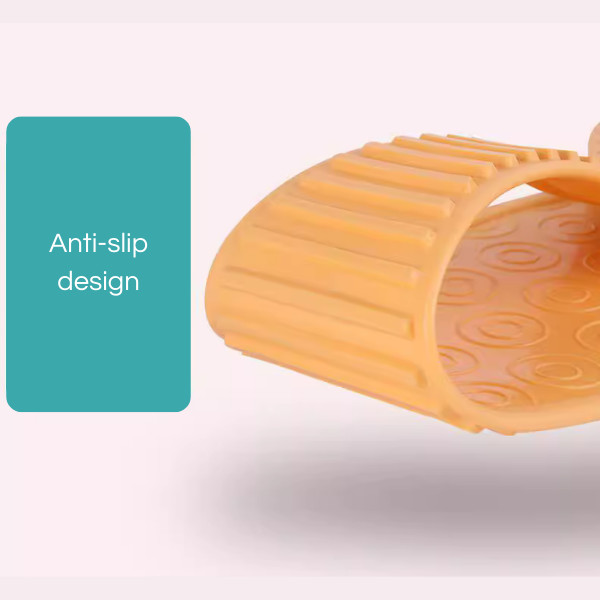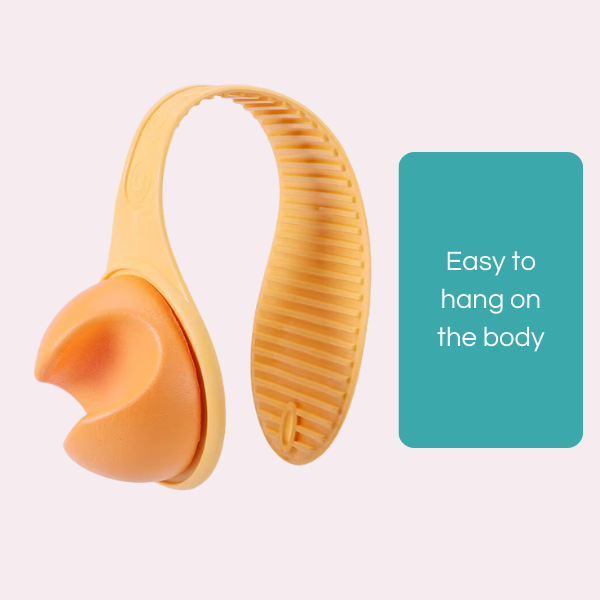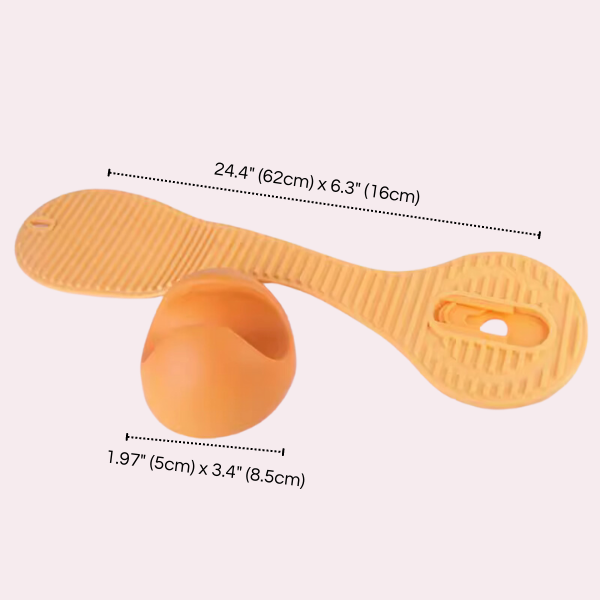 A must-have for busy parents. Love the hands-free freedom! - Liam G.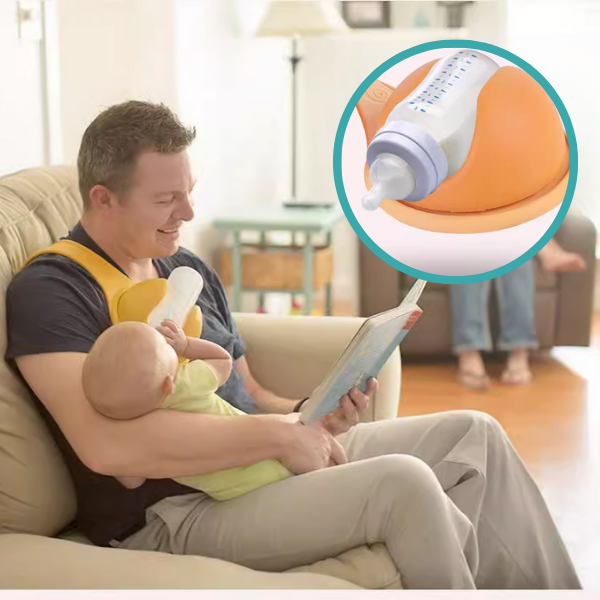 Empowers Dads and Moms
MilkEase is a game-changer for both dads and moms, empowering them to actively participate in feeding their little ones. It allows fathers to bond with their babies during feeding time, fostering a strong connection and nurturing relationship. Likewise, moms can enjoy a well-deserved break, knowing that their partners can confidently handle the feeding process with MilkEase.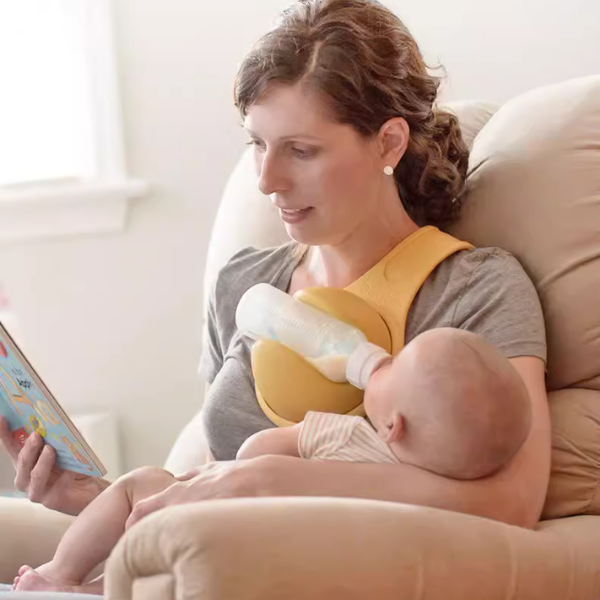 Promotes Relaxation and Well-being
MilkEase goes beyond convenience; it promotes relaxation and enhances the well-being of both parents. By relieving the physical strain of feeding, moms and dads can experience a sense of calm and tranquility during this precious bonding time. This not only benefits the parents' mental and physical health but also creates a peaceful and enjoyable atmosphere for the baby, resulting in a harmonious feeding experience for the whole family.
Effortless Feeding Anywhere
Experience the joy of feeding your baby without the strain. MilkEase allows you to feed your little one with ease, freeing your hands and eliminating the discomfort of holding the bottle for extended periods. No more achy arms or sore backs – simply attach the device, sit back, and enjoy precious bonding time with your baby.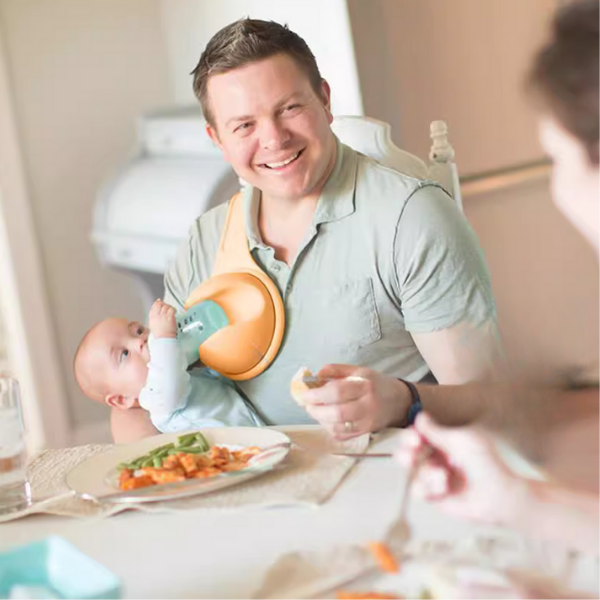 Multipurpose Freedom
With MilkEase, you can multitask like never before. The hands-free design allows you to engage in other activities while feeding your little one. Whether it's catching up on your favorite show, browsing the internet, or simply relaxing with a book, MilkEase enables you to make the most of your downtime while ensuring your baby receives the care they need.
A must-have for busy parents. Love the hands-free freedom!
Best purchase ever! Feeding time is now stress-free.
Feeding made simple! Wish I had this from day one.
MilkEase saved my back. So glad I found this product!
Perfect for multitasking moms like me. Highly recommend!
Questions? We've Got You Covered!
Q1: Can I use MilkEase while standing or walking?
A1: MilkEase is designed to be used in a seated position for safety reasons. It provides optimal stability and support when used as intended.

Q2: Is MilkEase easy to clean?
A2: Yes, MilkEase is easy to clean. It features a smooth, wipeable surface, allowing for quick and hassle-free maintenance.

Q3: Can MilkEase help with feeding difficulties, such as reflux or colic?
A3: While MilkEase provides convenience and comfort during feeding, it is always recommended to consult with your pediatrician regarding specific feeding difficulties your baby may have.

Q4: Can I use MilkEase with a nursing pillow?
A4: Yes, MilkEase can be used in conjunction with a nursing pillow for additional comfort and support during feeding.
Get It Now
Try Us Risk Free
🚚 Free Shipping For Orders >$19

💸 30 Day Money Back Guarantee

❤️ Satisfaction Guarantee