Mini Cleaner
Regular price

$119.80 USD

Sale price

$59.90 USD

Unit price

per
Introducing the Mini Cleaner – the ultimate cleaning kit for young explorers! Fostering imagination and hands-on skills, this kit transforms tidying up into an exciting adventure. Kids simulate real-life cleaning scenarios, interact with various cleaning tools, and, most importantly, bond with parents while cultivating a strong sense of responsibility. Say goodbye to mess and hello to meaningful family moments with Mini Cleaner!
What's included in the package

- mop x1, broom x1, duster x1, cloth x1, sponge block x1, soap x1, spray bottle x1, small trash bin x1, basin x1, dustpan x1, brush x1, and cleaning cart x1.
30-Day Money Back Guarantee

We are certain you'll love our product as much as we do. But if for any reason you're not completely satisfied, just let us know and we'll make it right!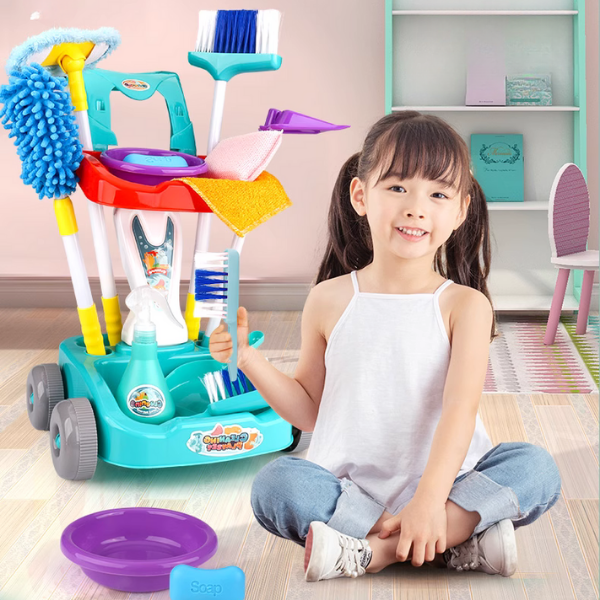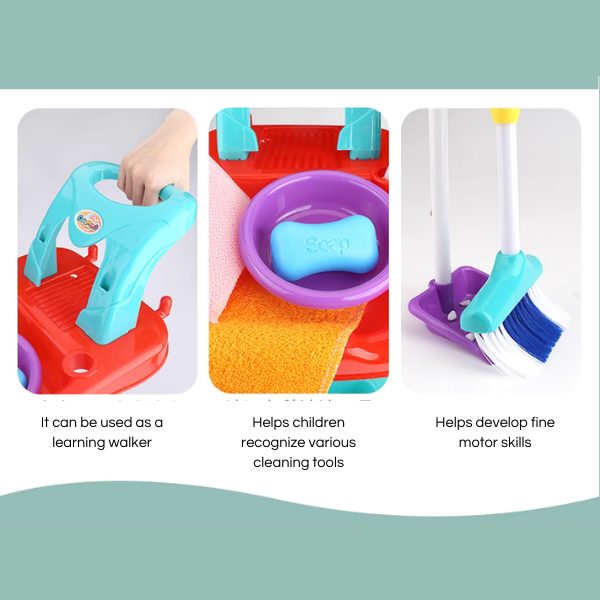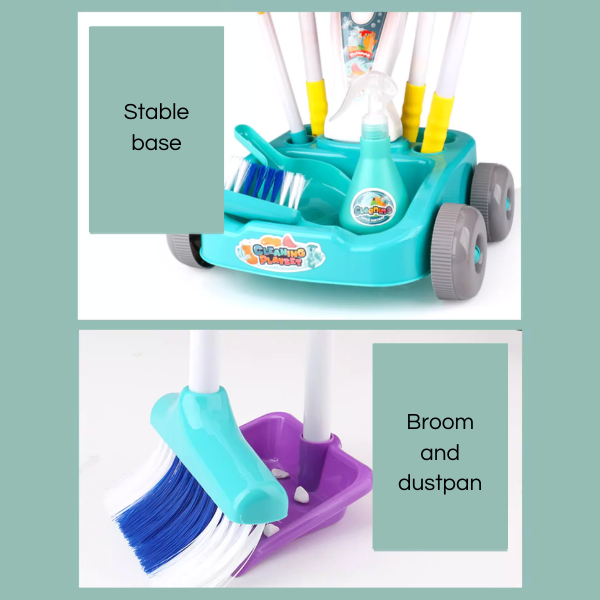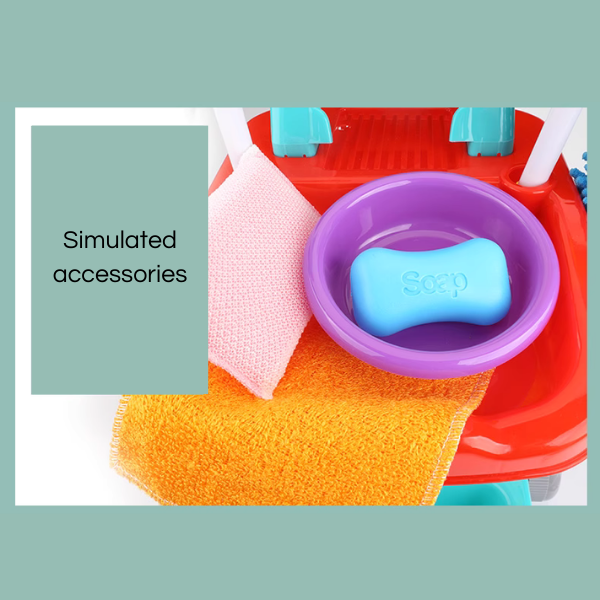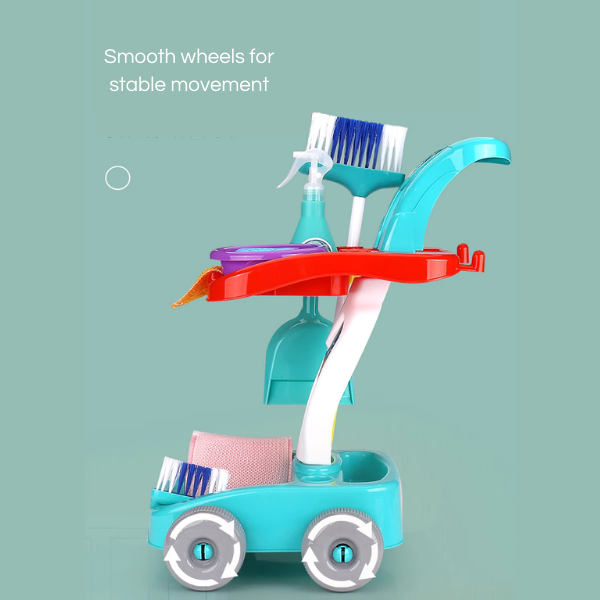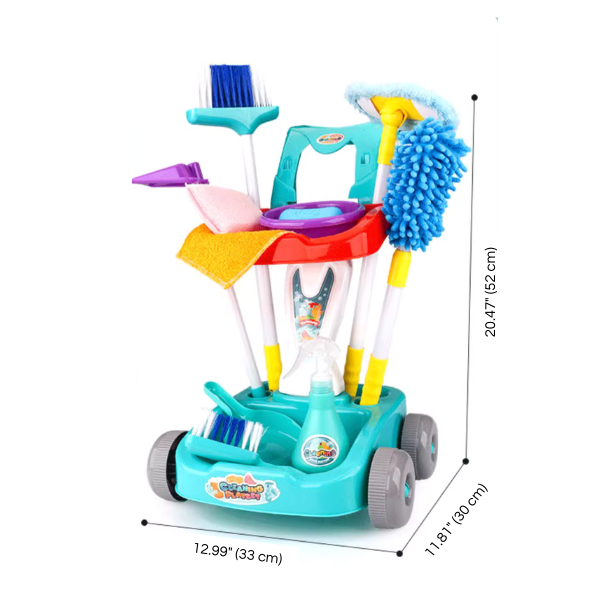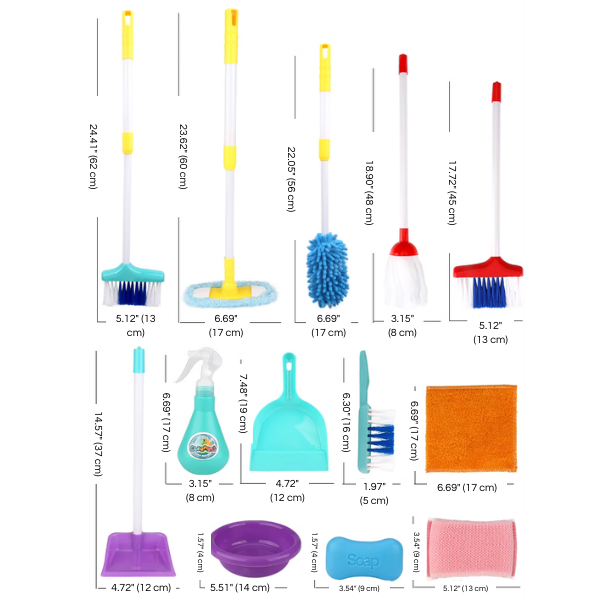 Mini Cleaner turned chores into fun adventures. My 3-year-old loves it and is learning responsibility. - David Anderson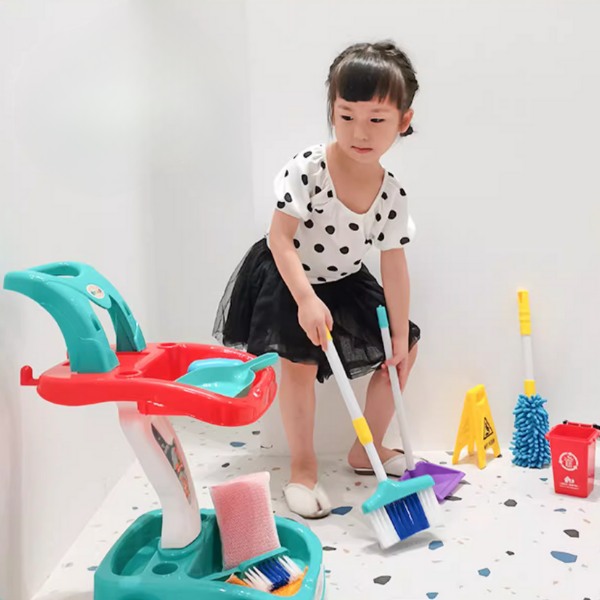 Interactive Learning
Discover the joy of cleaning through play! Mini Cleaner encourages imaginative role-play and hands-on exploration, helping kids learn about essential cleaning tools while having fun.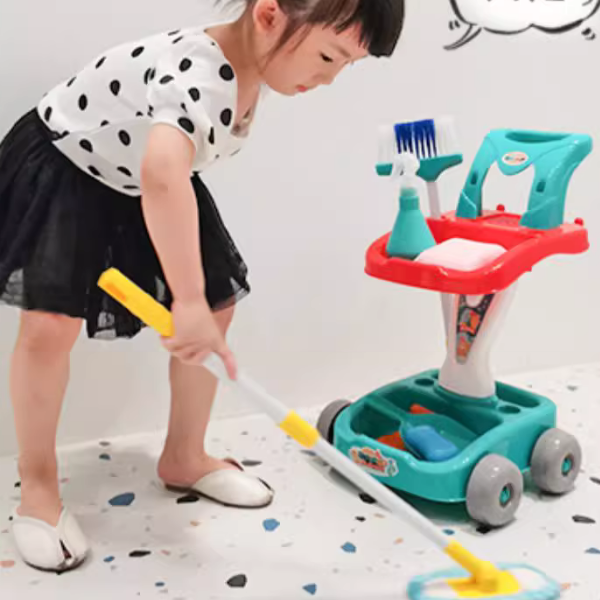 Family Bonding
Clean together, laugh together, grow together! Mini Cleaner promotes quality parent-child bonding time, turning chores into memorable shared experiences that strengthen family ties.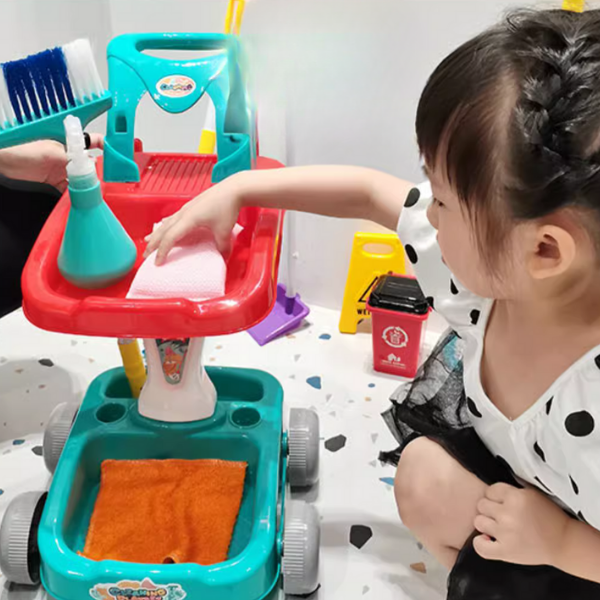 Responsibility Building
Empower your child with a sense of duty! With Mini Cleaner, children gain a sense of responsibility as they actively participate in household tasks, fostering a lifelong habit of tidiness.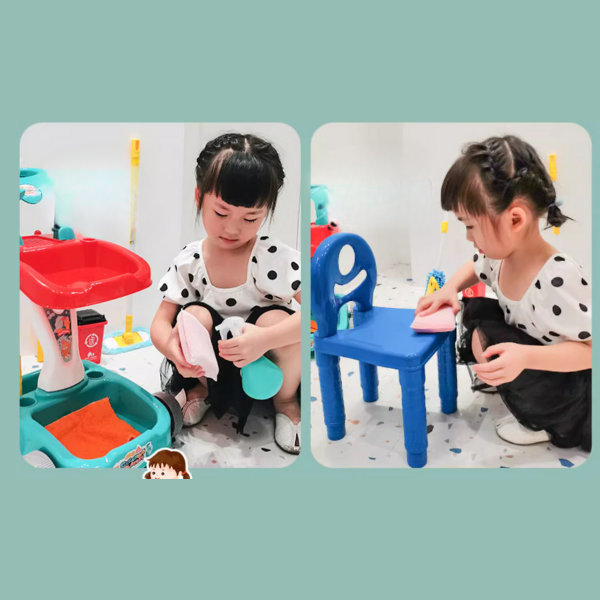 Varied Cleaning Scenarios
From sweeping to scrubbing, explore it all! Mini Cleaner offers a wide array of cleaning tools, helping kids understand the purpose and usage of each, making them little cleaning experts!
Mini Cleaner turned chores into fun adventures. My 3-year-old loves it and is learning responsibility.
Mini Cleaner transformed my child into a little helper. Cleaning is now a family affair!
Fun and bonding - Mini Cleaner brings joy to cleaning tasks. A must-have for parents!
Questions? We've Got You Covered!
Q1: What age is Mini Cleaner suitable for?
A1: Mini Cleaner is ideal for children aged 3 and up, promoting early responsibility and learning through play.

Q2: Is Mini Cleaner safe for kids?
A2: Yes, all components are child-safe, made from non-toxic materials, and designed with rounded edges for safety.

Q3: Are batteries required for any part of Mini Cleaner?
A3: No, Mini Cleaner operates without batteries, ensuring endless hours of play.

Q4: Can Mini Cleaner be used for actual cleaning?
A4: While it's a toy, Mini Cleaner's tools closely resemble real cleaning items and can be used for light, supervised cleaning tasks.

Q5: Does Mini Cleaner have any educational value?
A5: Yes, Mini Cleaner promotes learning through play, teaching kids about cleaning tools and responsibilities.
Get It Now
Try Us Risk Free
🚚 Free Shipping For Orders >$19

💸 30 Day Money Back Guarantee

❤️ Satisfaction Guarantee