PupBuddy Baby Puppies
Regular price

$49.80 USD

Sale price

$22.90 USD

Unit price

per
Introducing PupBuddy - the perfect electric dog that enhances parent-child interaction, cultivates empathy, and nurtures children's fine motor skills while allowing them to simulate pet ownership. This adorable electronic companion runs, barks, nods, wags its tail, and is hypoallergenic. PupBuddy becomes your baby's ultimate companion, responding with cute sounds when gently tapped. Bring joy and education into your child's life - order now and watch their imagination soar!
What's included in the package
30-Day Money Back Guarantee

We are certain you'll love our product as much as we do. But if for any reason you're not completely satisfied, just let us know and we'll make it right!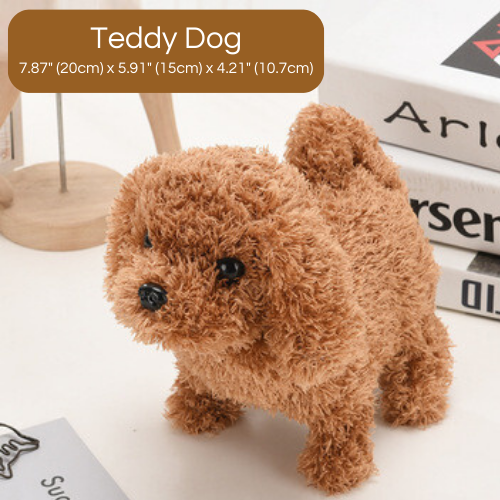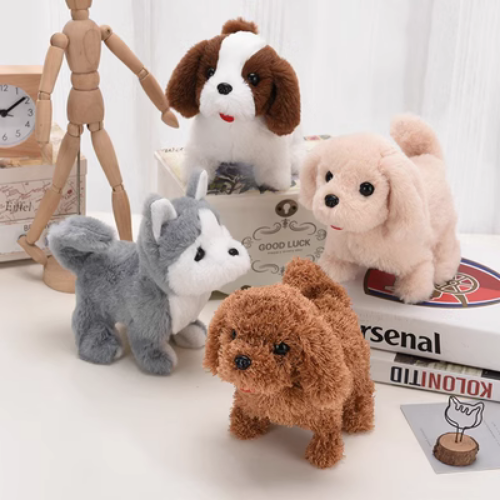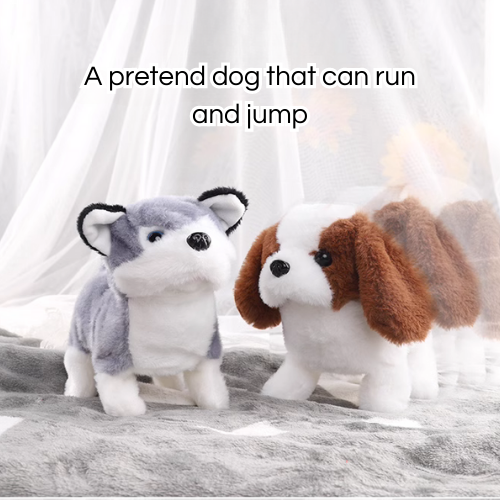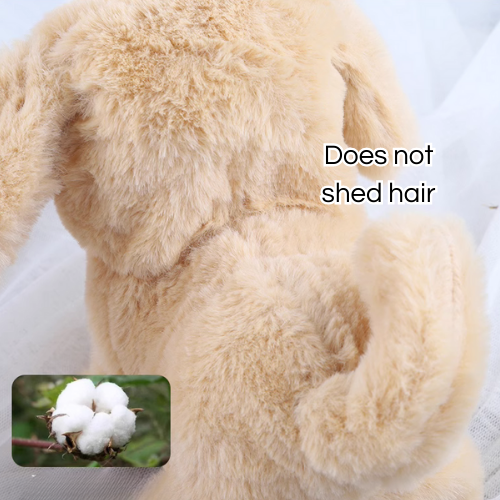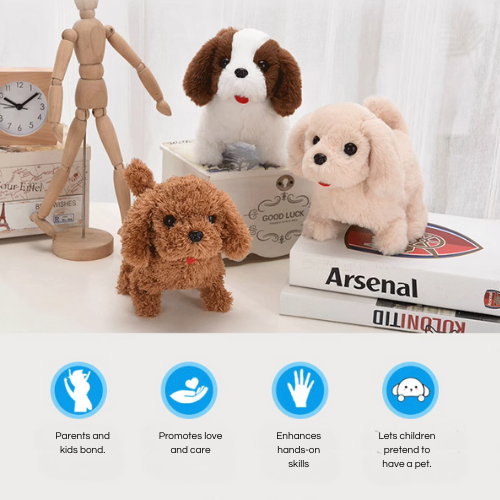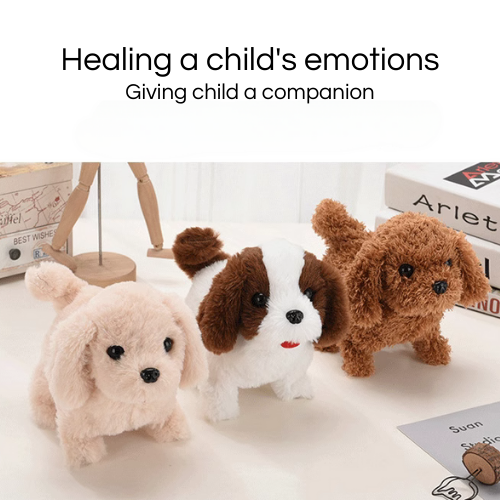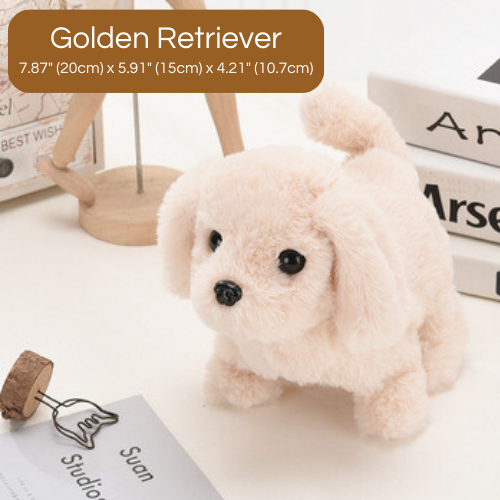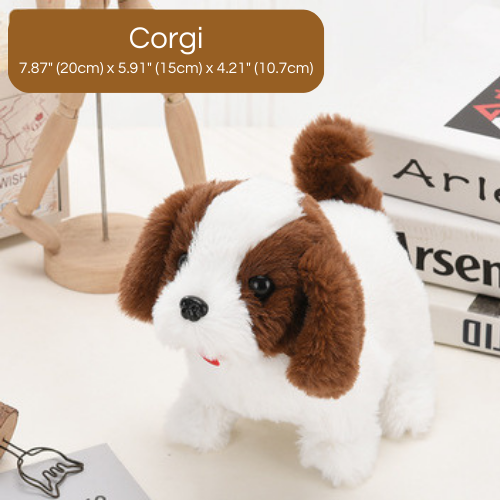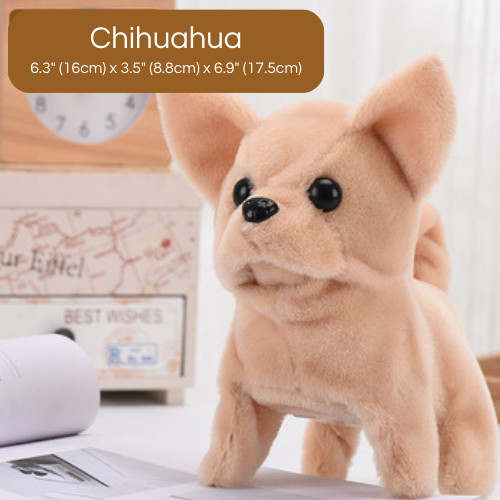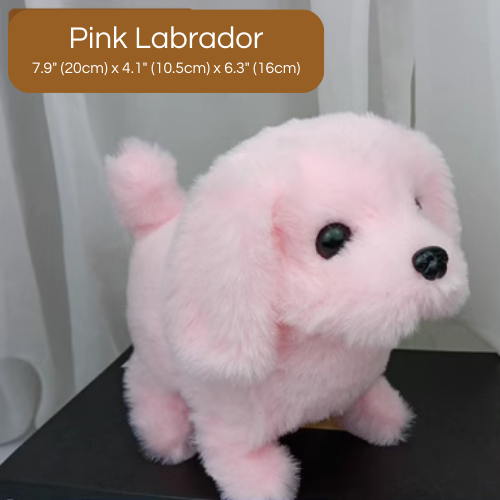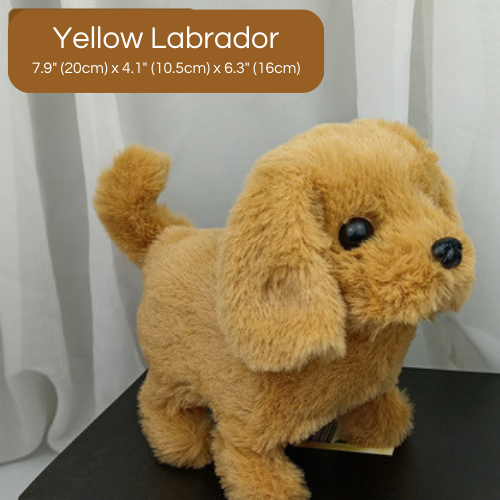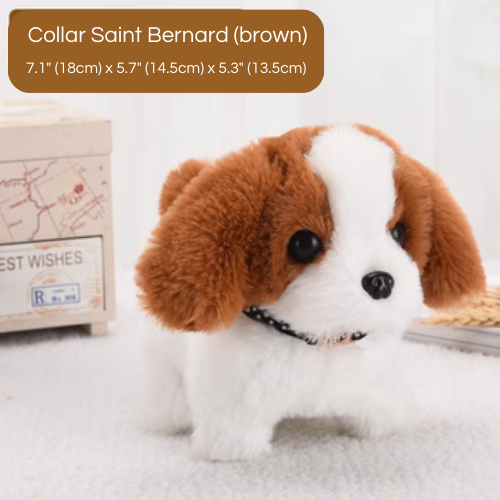 PupBuddy has become a part of our family! It's lovely to see my son learning about responsibility and taking care of his little electronic companion. - Olivia Lee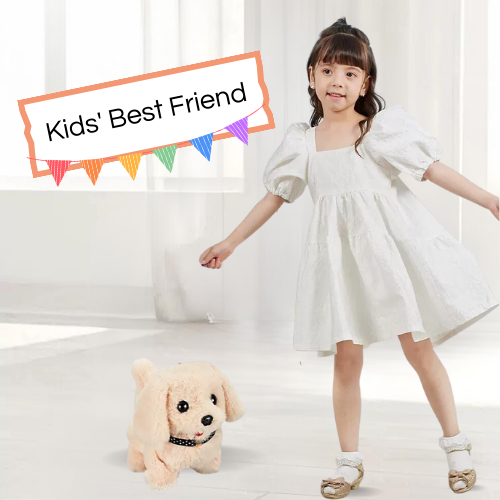 Interactive and Educational
PupBuddy engages children in interactive play, fostering parent-child bonding and teaching valuable lessons in empathy and responsibility. Through simulating pet care, it encourages imaginative play and nurtures a compassionate nature.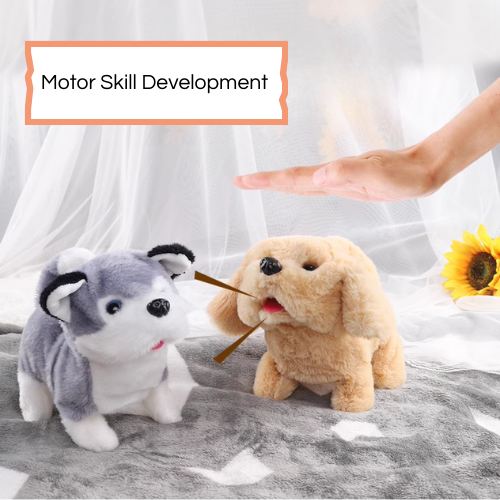 Motor Skill Development
PupBuddy enhances children's fine motor skills as they interact with its lifelike movements. By mimicking the actions of a real dog, it promotes dexterity, coordination, and hand-eye movement, contributing to their overall physical development.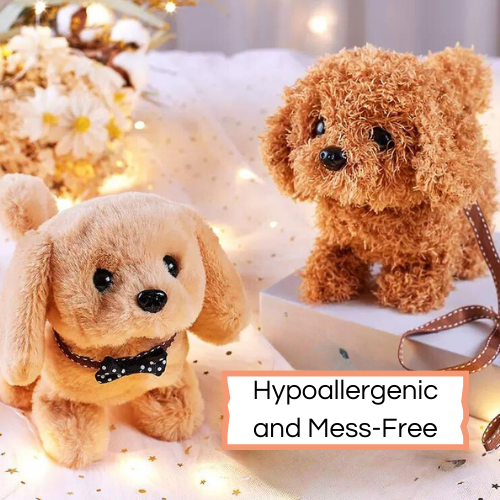 Hypoallergenic and Mess-Free
PupBuddy is designed to be hypoallergenic, ensuring a safe playtime experience for all kids. Unlike real pets, it doesn't shed hair or create messes, making it an ideal choice for families with allergies or those seeking a low-maintenance pet alternative.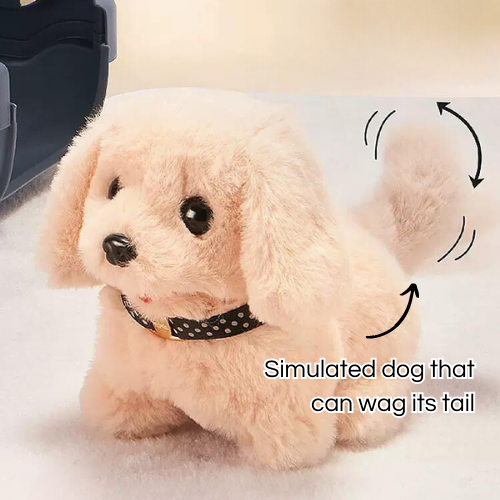 Whimsical Sounds and Movements
PupBuddy brings joy to children with its lifelike movements, including running, barking, nodding, and wagging its tail. Plus, with interactive touch sensors, it responds to your child's touch, creating a captivating and entertaining experience.
My child adores PupBuddy! It's a fantastic toy that promotes imaginative play and teaches empathy.
My daughter can't stop giggling and playing with it.
It's part of our family now!
PupBuddy has become a part of our family! It's lovely to see my son learning about responsibility and taking care of his little electronic companion.
This is a great alternative to a real pet! My daughter loves PupBuddy!
The quality of PupBuddy is outstanding! It's well-made, and offers endless hours of fun.
Questions? We've Got You Covered!
Q1: How does PupBuddy enhance parent-child interaction?
A1: PupBuddy promotes interaction through simulated pet care activities, encouraging parents and children to play together and bond.

Q2: Can PupBuddy help teach responsibility to kids?
A2: Absolutely! By mimicking pet ownership, PupBuddy nurtures a sense of responsibility in children, helping them learn about caring for others.

Q3: Does PupBuddy require any batteries?
A4: Yes, PupBuddy requires batteries for its delightful movements, barking, and sound effects.

Q4: What age range is PupBuddy suitable for?
A4: PupBuddy is designed for children aged 3 and above, making it an excellent toy for preschoolers and young kids.

Q5: How long does the battery last on PupBuddy?
A5: The battery life of PupBuddy depends on usage but generally lasts for several hours of continuous play.


Get It Now
Try Us Risk Free
🚚 Free Shipping For Orders >$19

💸 30 Day Money Back Guarantee

❤️ Satisfaction Guarantee