Rainy Buddies
Regular price

$49.80 USD

Sale price

$24.90 USD

Unit price

per
Introducing Rainy Buddies, the ultimate companion for your child and furry friend! Our connected raincoats allow both your little one and their beloved pet to dress alike in adorable yellow dinosaur-themed raincoats. Made with waterproof material, these raincoats feature a transparent hood, glow-in-the-dark strips for night safety, and a convenient zipper design for easy wearing. Don't let rainy days dampen your spirits—embrace the rain with Rainy Buddies!
What's included in the package

- Kids Rainy Buddies x1
or
- Pets Raining Buddies x1
30-Day Money Back Guarantee

We are certain you'll love our product as much as we do. But if for any reason you're not completely satisfied, just let us know and we'll make it right!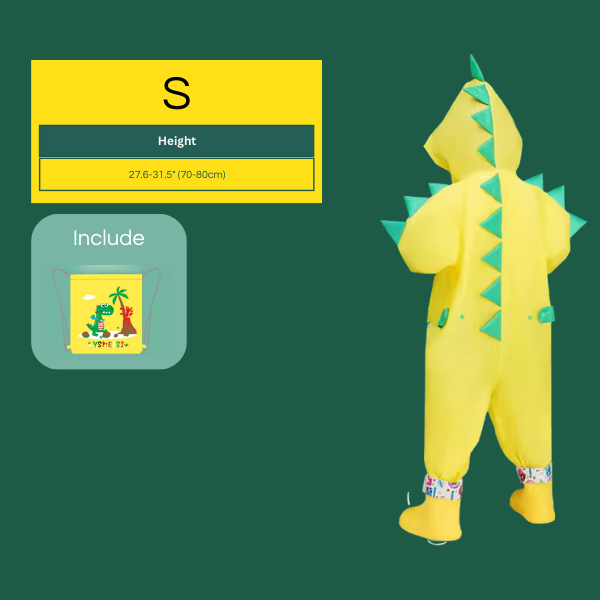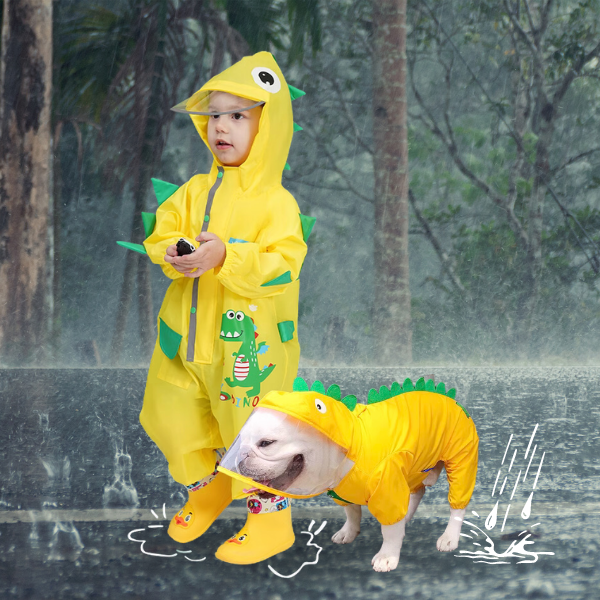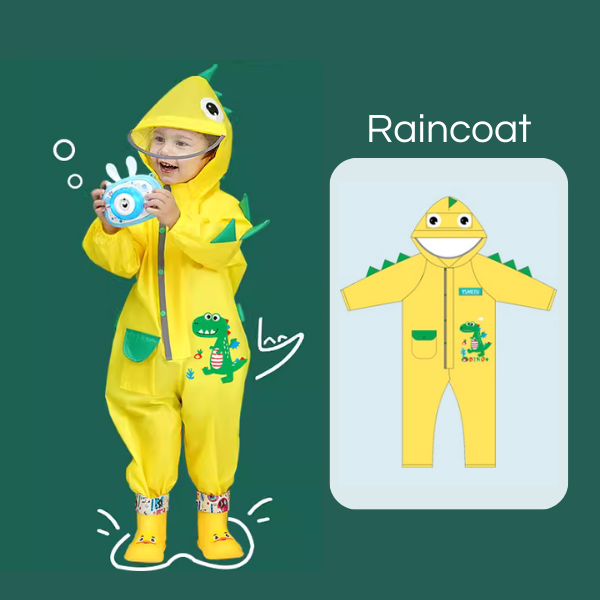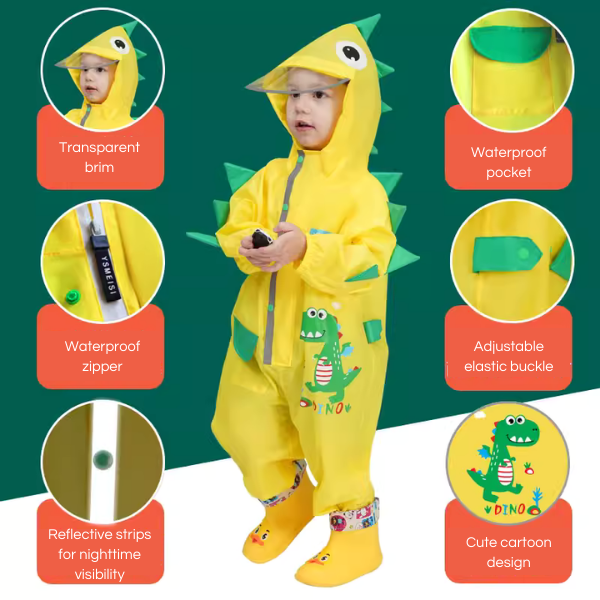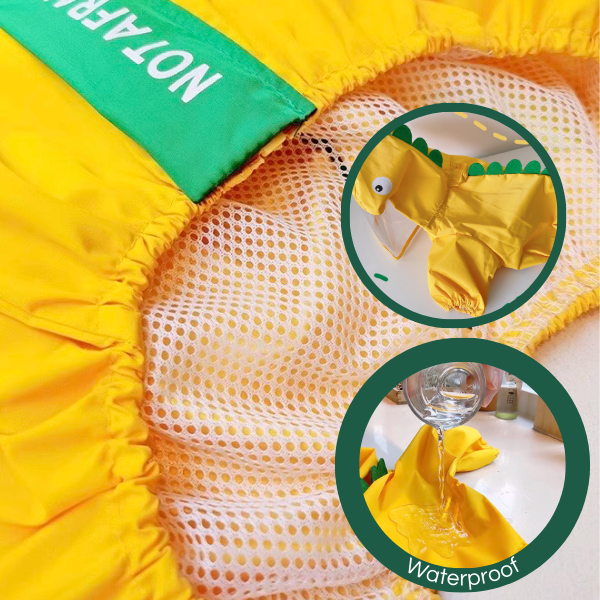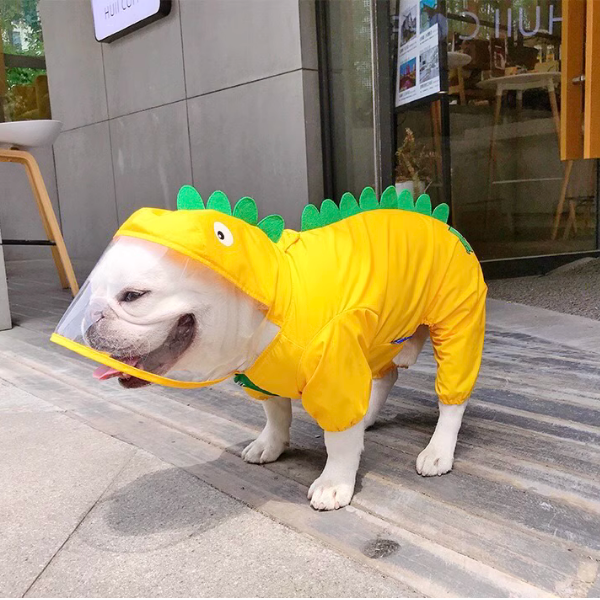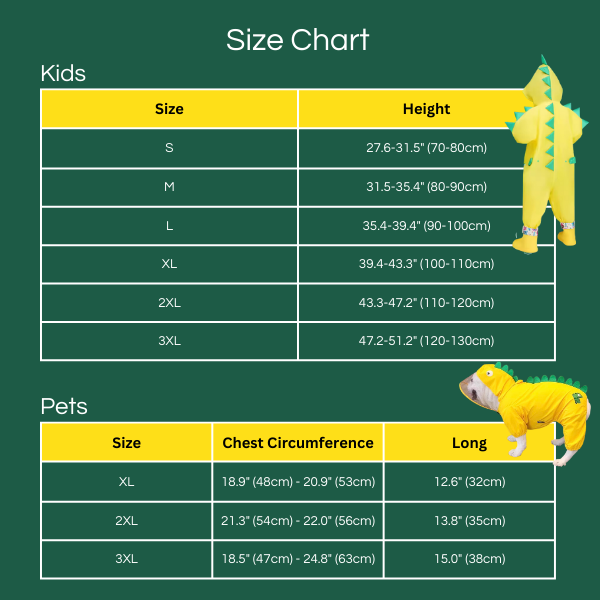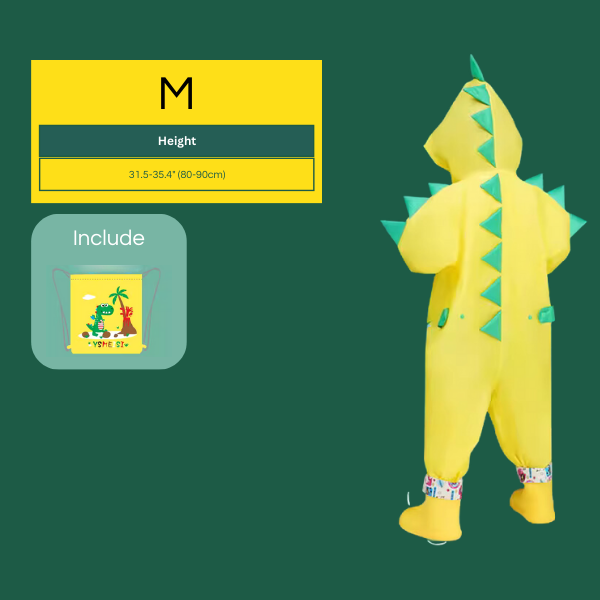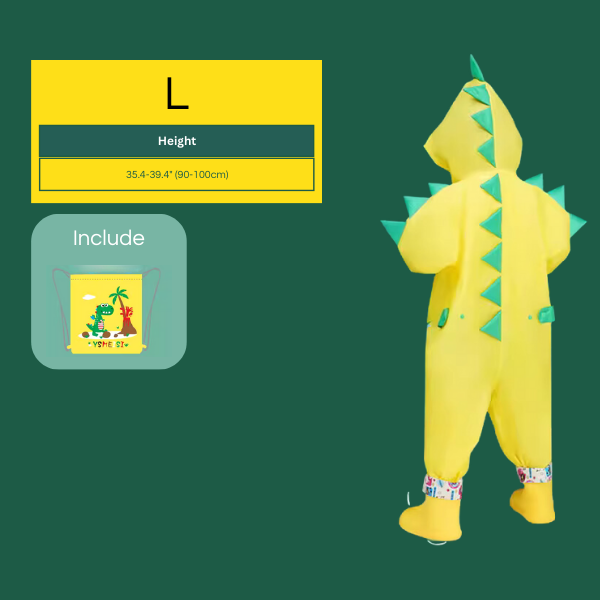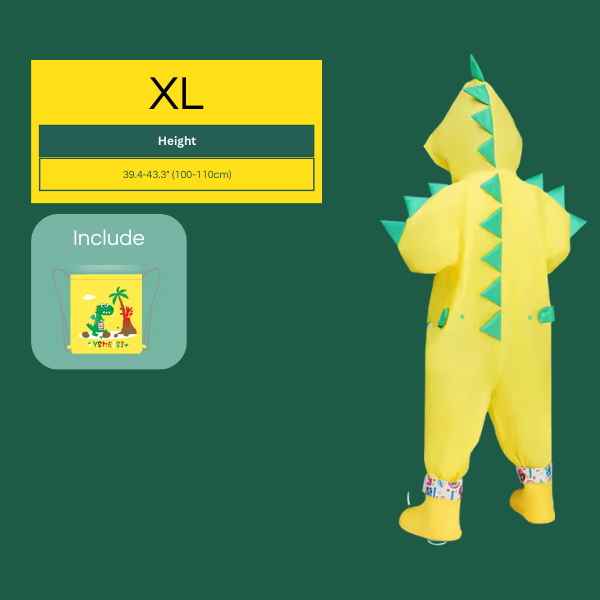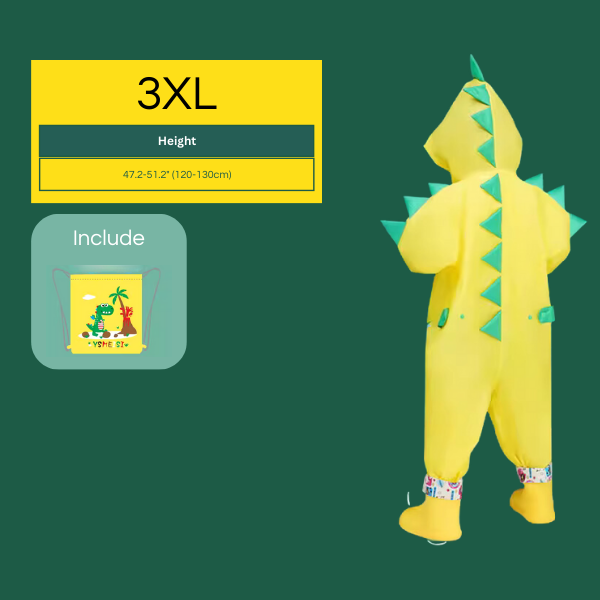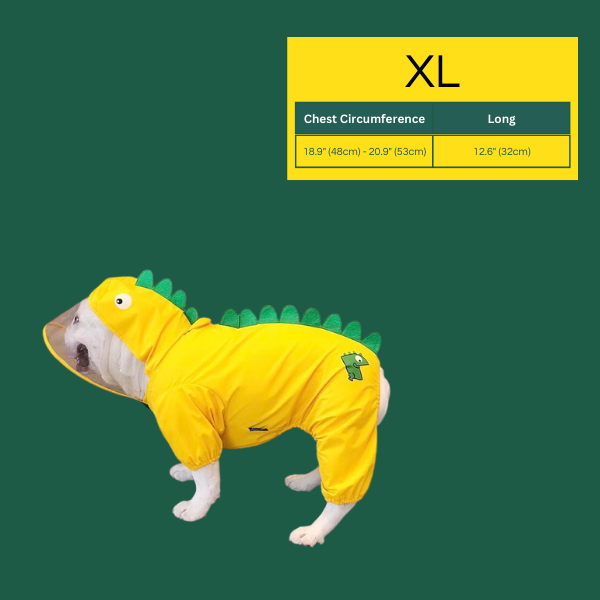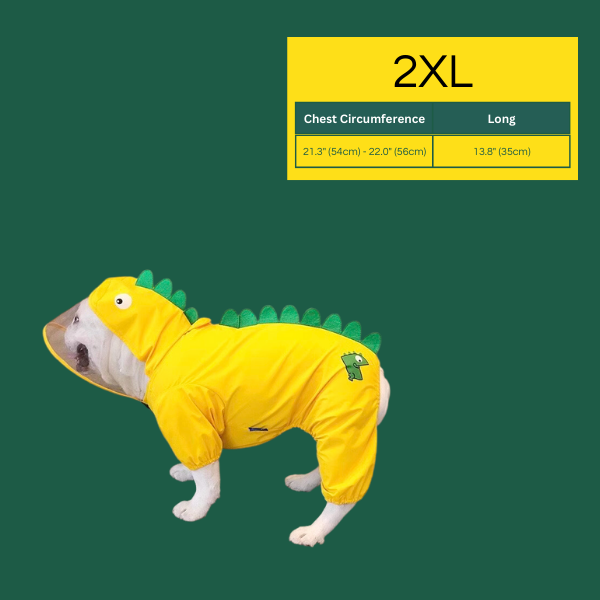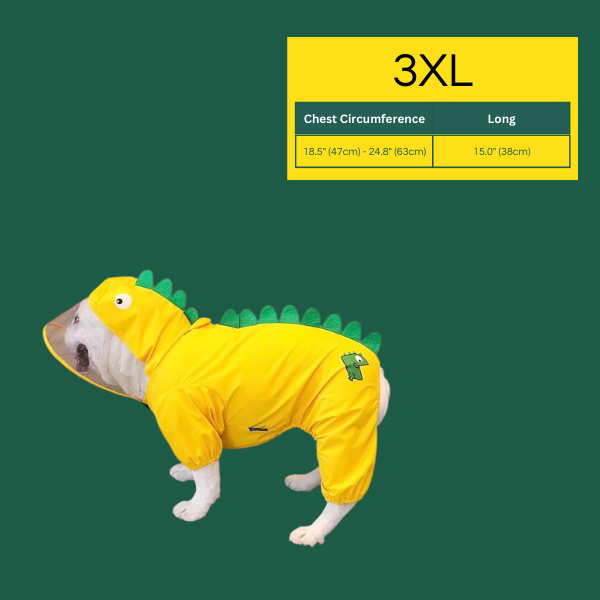 These raincoats make rainy days a lot more fun for the kids! - Ava L.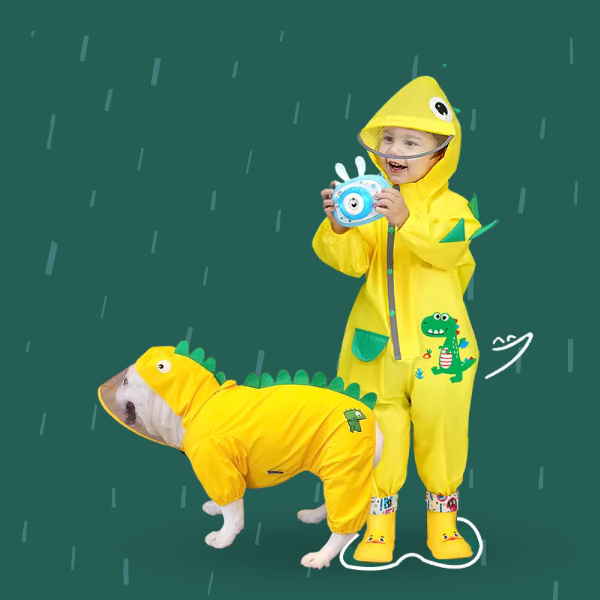 Dress up together and make rainy days fun!
Rainy Buddies offers an enchanting yellow dinosaur-themed raincoat that matches both your child and their furry companion. With this adorable matching design, your little one and their pet can embrace rainy days in style, making even the gloomiest weather a delightful adventure.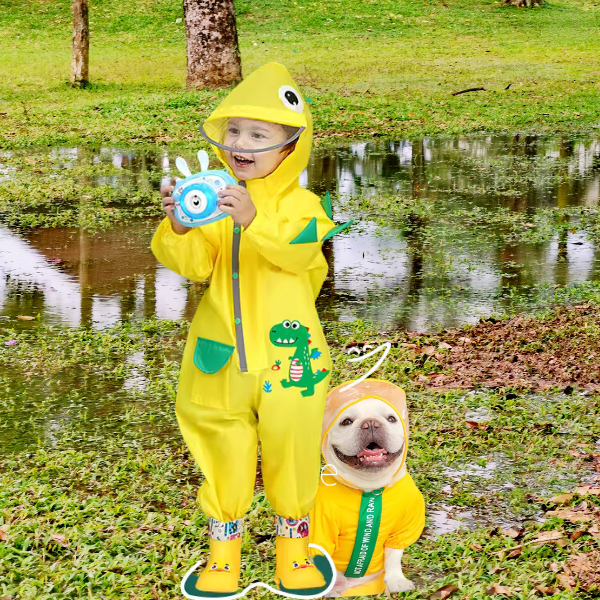 Embrace rainy days with confidence and ease.
Rainy Buddies provide parents with peace of mind during wet weather. With these matching raincoats, you can rest assured knowing that your child and their pet are both protected from the rain. This not only keeps them dry but also eliminates worries about catching a cold or getting wet clothes. Rainy Buddies allow you to confidently embrace rainy days, creating unforgettable memories without any concerns about discomfort or health issues.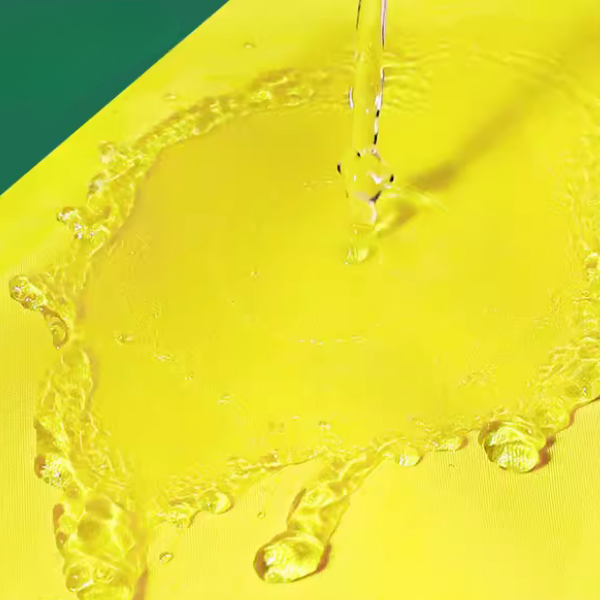 Stay dry and comfortable in any downpour!
Our Rainy Buddies raincoats are crafted from high-quality waterproof material, ensuring both your child and their pet stay dry in heavy rain. The reliable protection keeps them comfortable and shielded from the elements, allowing them to freely explore the outdoors without worries of getting wet.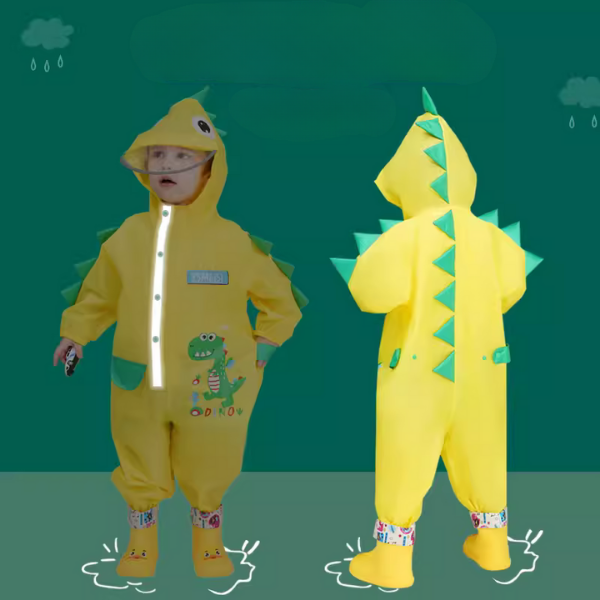 Added visibility for nighttime adventures!
The raincoat for your child comes with Reflective strips, providing increased visibility during evening or nighttime activities. The reflective strips ensure your little one is easily seen by others, enhancing safety and allowing for exciting explorations even after the sun sets.

My child and dog love their Rainy Buddies!
These raincoats are adorable and functional. Great purchase!
Rainy days are now our favorite with Rainy Buddies!
Excellent quality raincoats for my child and pet. Highly recommend!
My child loves being twinning with our furry friend in Rainy Buddies.
Questions? We've Got You Covered!
Q1: What sizes are available for Rainy Buddies?
A1: Rainy Buddies is available in a range of sizes, from toddler to child sizes. Please refer to the size chart for more information.

Q2: Is the raincoat suitable for all seasons?
A2: Rainy Buddies raincoats are primarily designed for rainy weather but can also be used as a lightweight windbreaker during mild weather conditions.

Q3: Can the raincoat fit different dog breeds?
A3: Yes, the Rainy Buddies raincoat is designed to accommodate various small to medium-sized dog breeds. However, for larger or uniquely shaped dogs, we recommend checking the size chart to ensure the best fit.

Q4: Are the raincoats lightweight and comfortable?
A4: Yes, Rainy Buddies raincoats are lightweight and designed with comfort in mind, allowing freedom of movement for your child and pet.
Get It Now
Try Us Risk Free
🚚 Free Shipping For Orders >$19

💸 30 Day Money Back Guarantee

❤️ Satisfaction Guarantee