SpaceOdyssey Toy Set
Regular price

$79.80 USD

Sale price

$39.90 USD

Unit price

per
Get ready for an out-of-this-world adventure with SpaceOdyssey, the ultimate interactive toy for children! Your child will love navigating through challenging mechanisms to progress to the next level. SpaceOdyssey is not just a toy; it's an educational experience that fosters critical thinking and problem-solving abilities while igniting their imagination to explore the cosmos!
What's included in the package
30-Day Money Back Guarantee

We are certain you'll love our product as much as we do. But if for any reason you're not completely satisfied, just let us know and we'll make it right!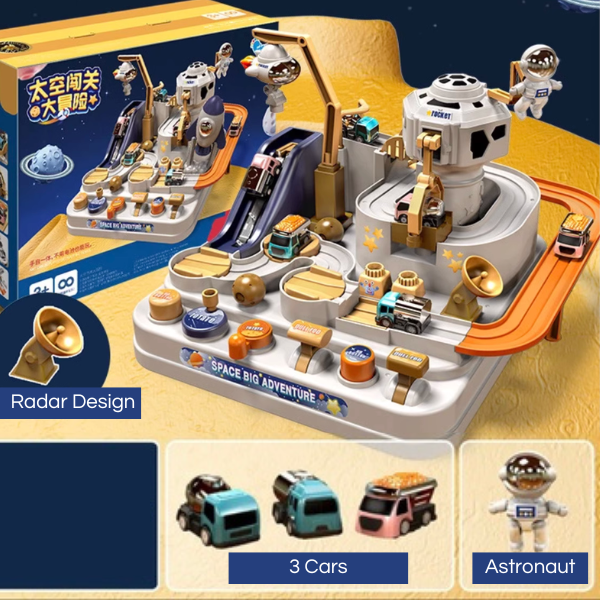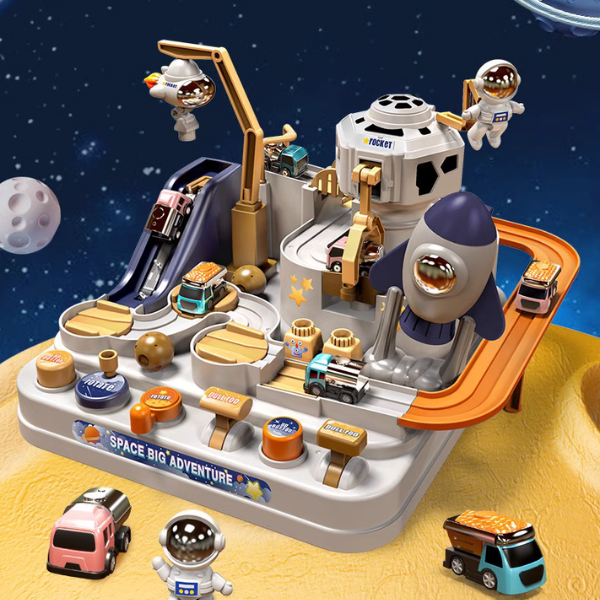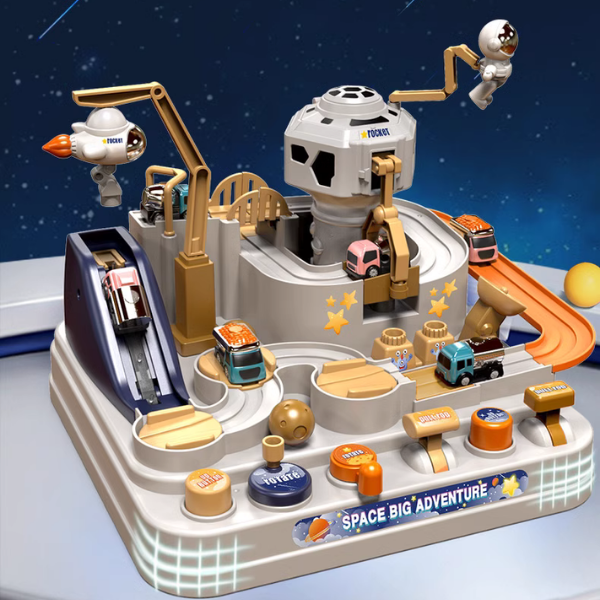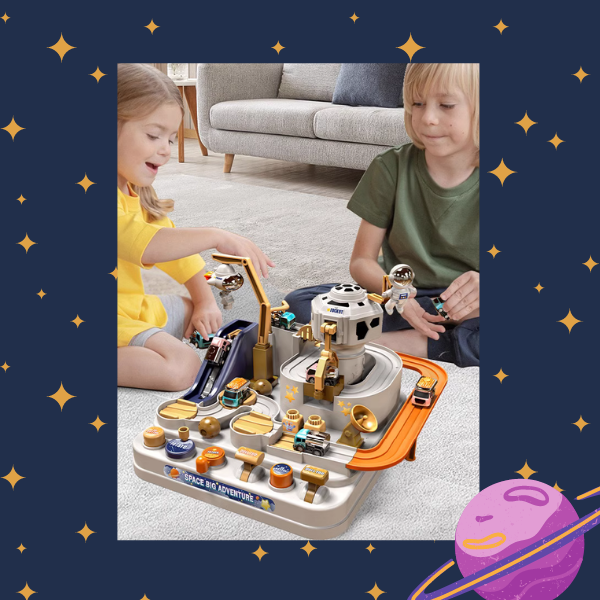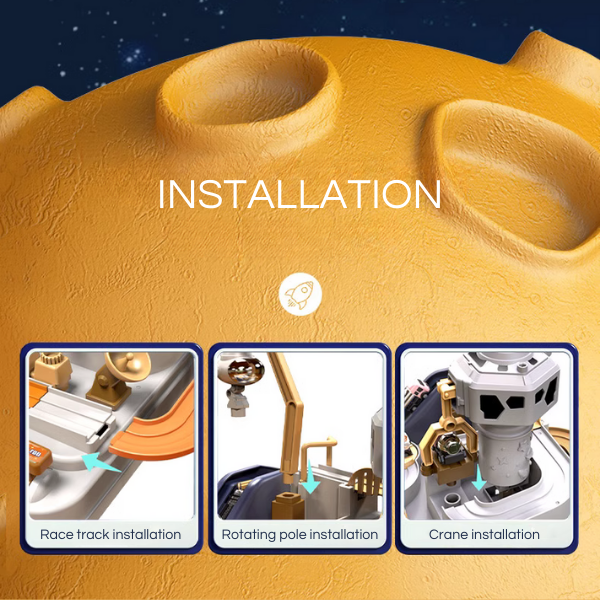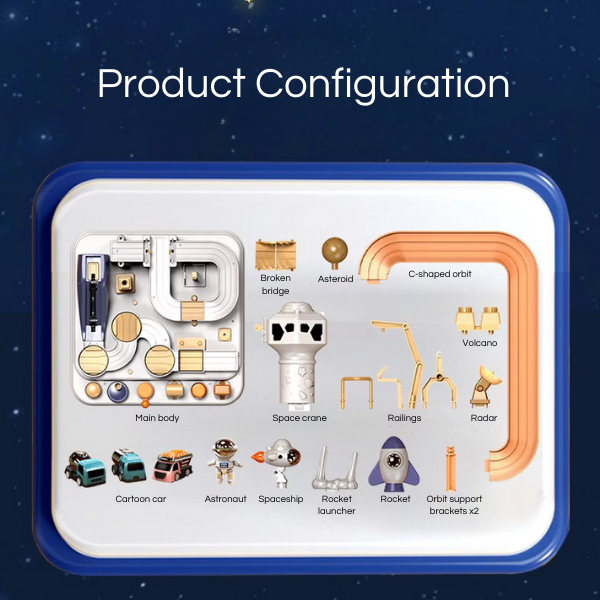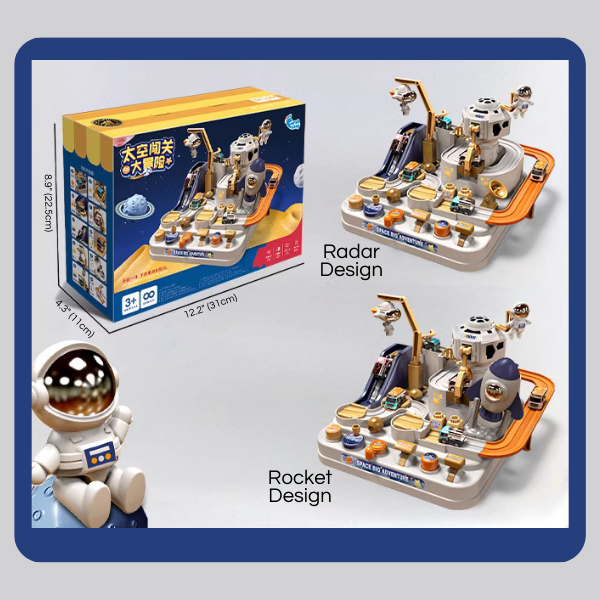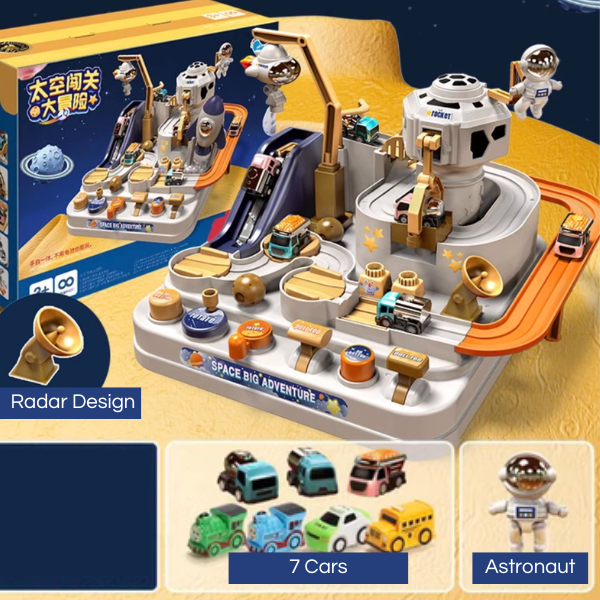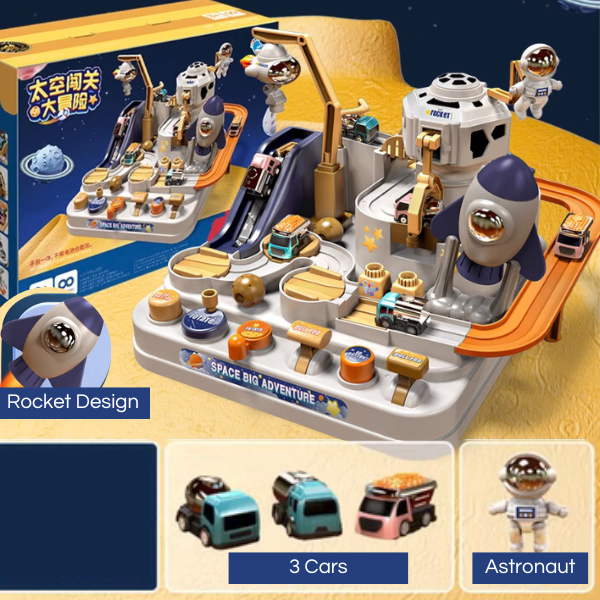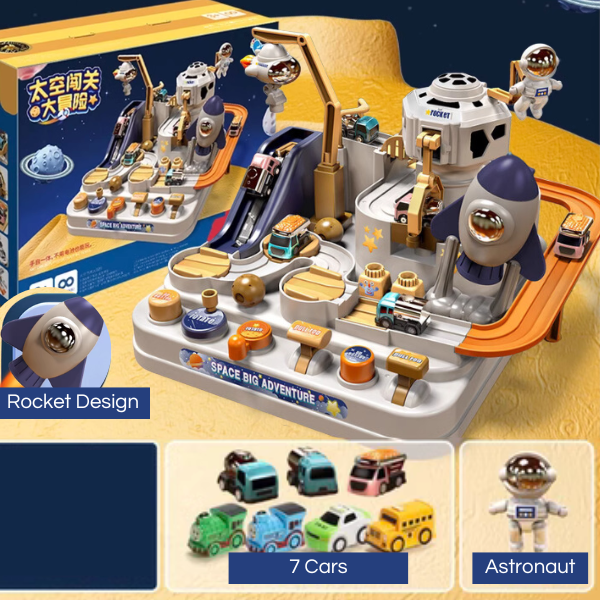 My son's observation skills improved significantly with this toy. - Sarah W.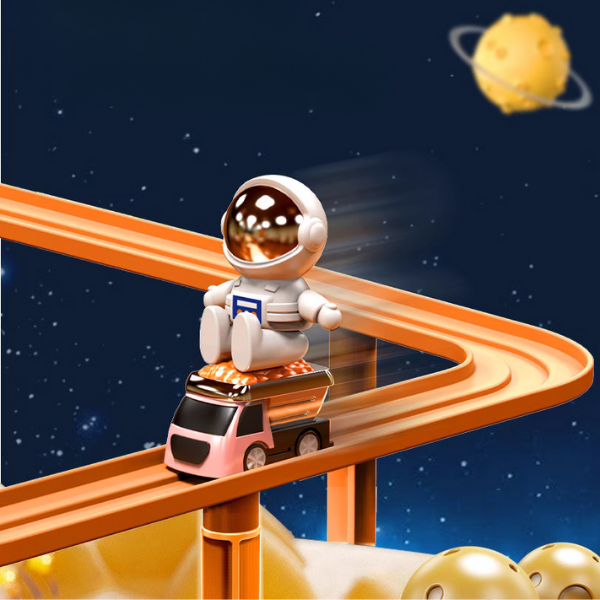 Journey to the stars without leaving home!
SpaceOdyssey immerses children in an exciting space-themed world. The cosmic maze and puzzle elements engage young minds, stimulating their curiosity and love for astronomy as they embark on a thrilling adventure through the galaxies.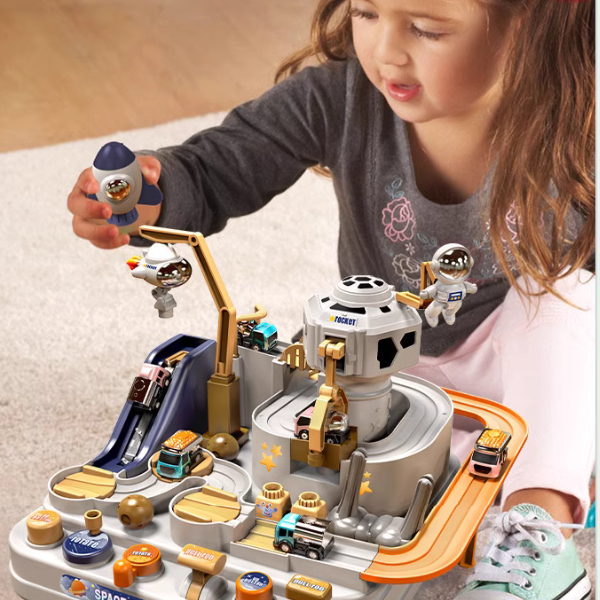 Sharpen observation skills and strategic thinking!
This elaborate machine-like toy challenges children to analyze the situation and develop strategies to overcome each level's obstacles. As they experiment with various approaches, their observational skills and critical thinking abilities flourish, preparing them for problem-solving challenges in the future.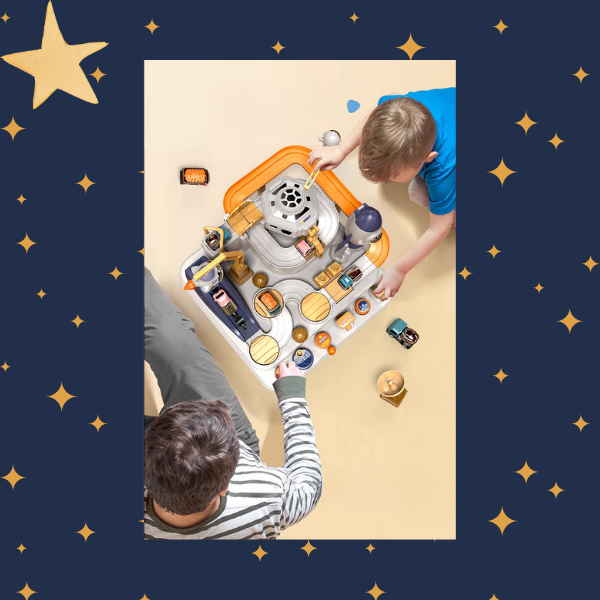 Hands-on learning for endless entertainment!
SpaceOdyssey encourages active play and exploration. Children can touch, feel, and maneuver the mechanical parts to unlock hidden paths and navigate the cosmic terrain. The interactive nature of this toy keeps them engaged for hours, fostering a love for learning through play.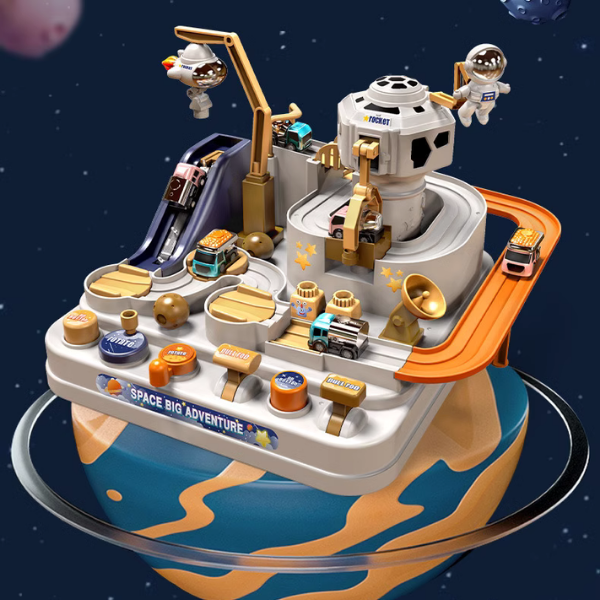 Unleash creativity and dream beyond the stars!
With its captivating space-themed design, SpaceOdyssey inspires imaginative play. Children can envision themselves as brave astronauts, voyaging through unknown galaxies and encountering fascinating extraterrestrial worlds. This imaginative play not only entertains but also nurtures creativity and storytelling skills.
My child's favorite toy! He can't get enough of it!
My son's observation skills improved significantly with this toy.
SpaceOdyssey is brilliant for imaginative play and learning.
SpaceOdyssey is both entertaining and educational. Highly recommend!
This toy keeps my kids engaged for hours. Great purchase!
Questions? We've Got You Covered!
Q1: What age group is SpaceOdyssey suitable for?
A1: SpaceOdyssey is designed for children aged 3 and above. Younger children may enjoy playing under parental supervision.

Q2: Are batteries required for SpaceOdyssey to function?
A2: No, SpaceOdyssey operates entirely without batteries. The mechanical components and obstacles are manually controlled by the child.

Q3: Is assembly required for SpaceOdyssey?
A3: SpaceOdyssey comes partially assembled. Children can easily put the pieces together to create the exciting space-themed obstacle course.

Q4: Can SpaceOdyssey be disassembled and reassembled for storage?
A4: Yes, SpaceOdyssey can be disassembled for easy storage when not in use. Reassembling the toy is simple and straightforward.

Q5: Is SpaceOdyssey suitable for children with special needs?
A5: SpaceOdyssey's hands-on and interactive nature can benefit children with various abilities, providing sensory stimulation and encouraging problem-solving skills.
Get It Now
Try Us Risk Free
🚚 Free Shipping For Orders >$19

💸 30 Day Money Back Guarantee

❤️ Satisfaction Guarantee